Profile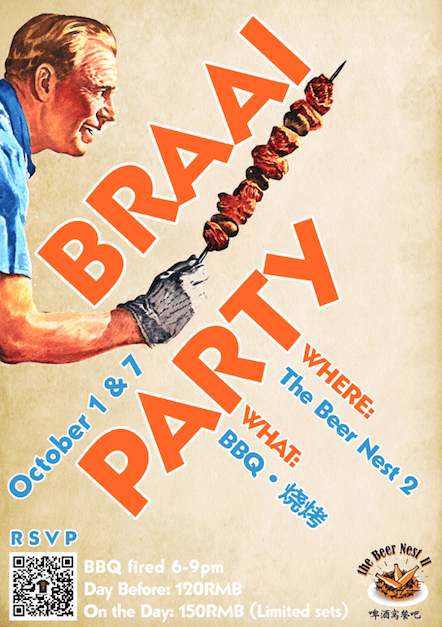 Every country around the world has some form of barbecue culture that stems from the same origin, whether it's an American cook-out, an Australian shrimp barbie, a South African BRAAI or the infamous Chinese shaokao, we all enjoy the taste of meat cooked on an open flame. There's a certain social aspect that comes with a barbecue, the preparation of the fire and meats, the conversations had around the grill and of course the consumption of your favorite booze. It's a great tool for meeting new people and to celebrate just about anything.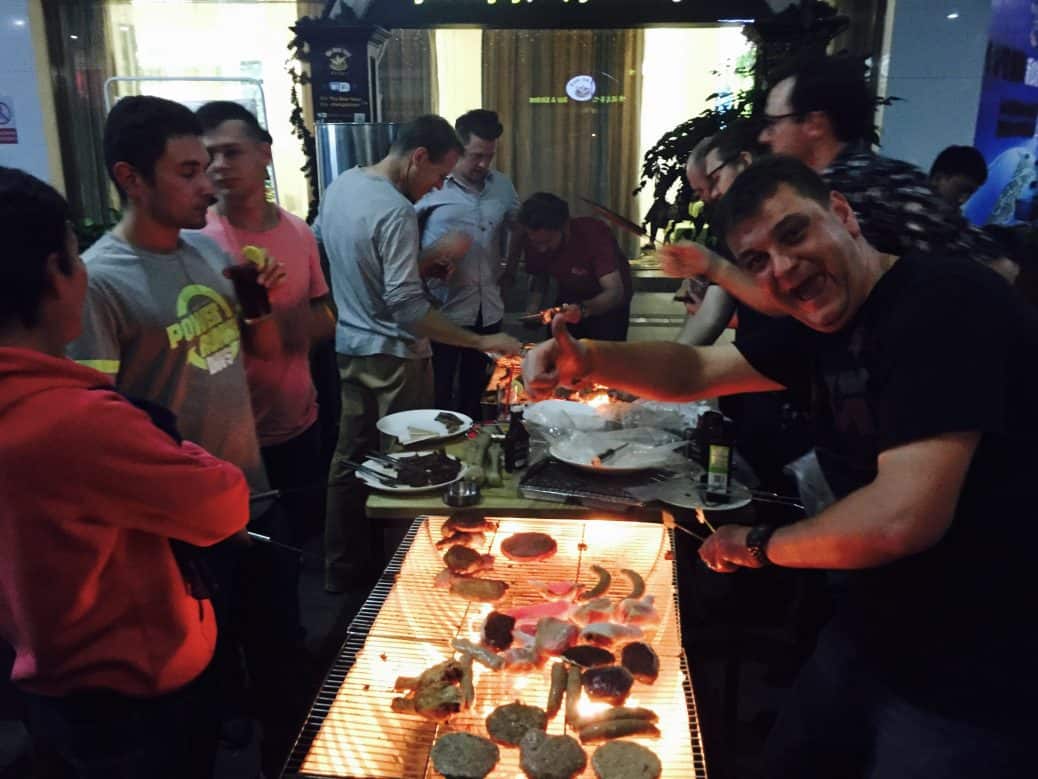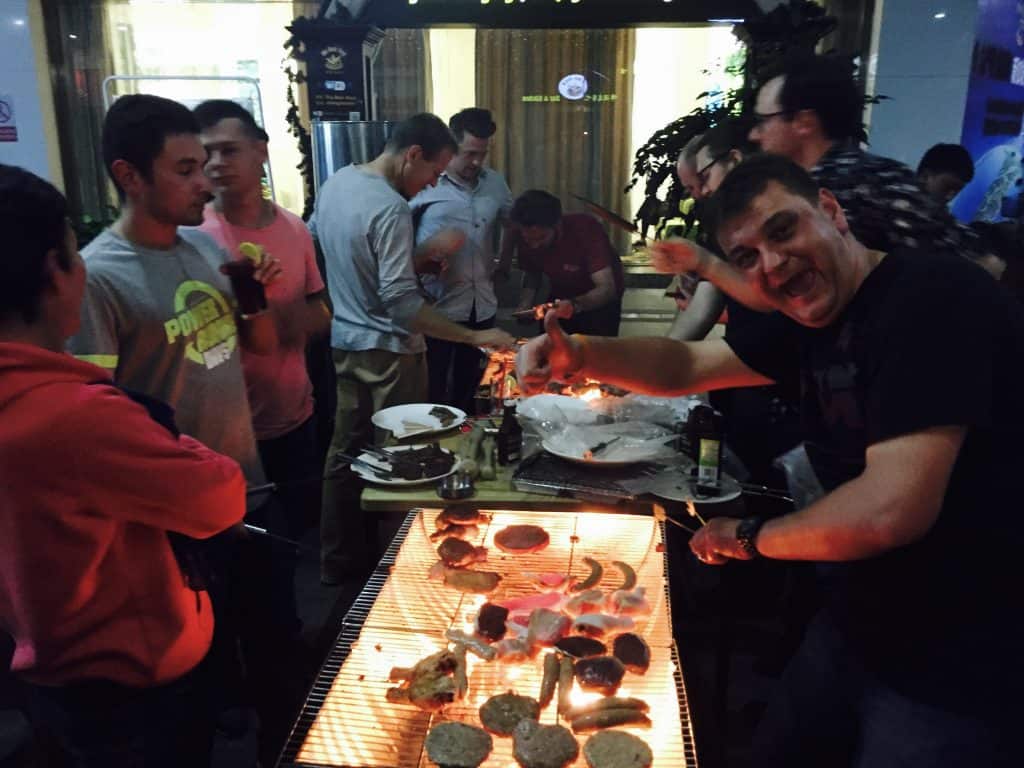 The Beer Nest 2 would like to invite you during this National Holiday for an evening of South African barbecue/BRAAI culture.
You may bring your own meat to cook or scan the QR code to RSVP and receive a bbq meat pack and drink specials, and don't worry, the kitchen will be open for those who don't feel like cooking for themselves.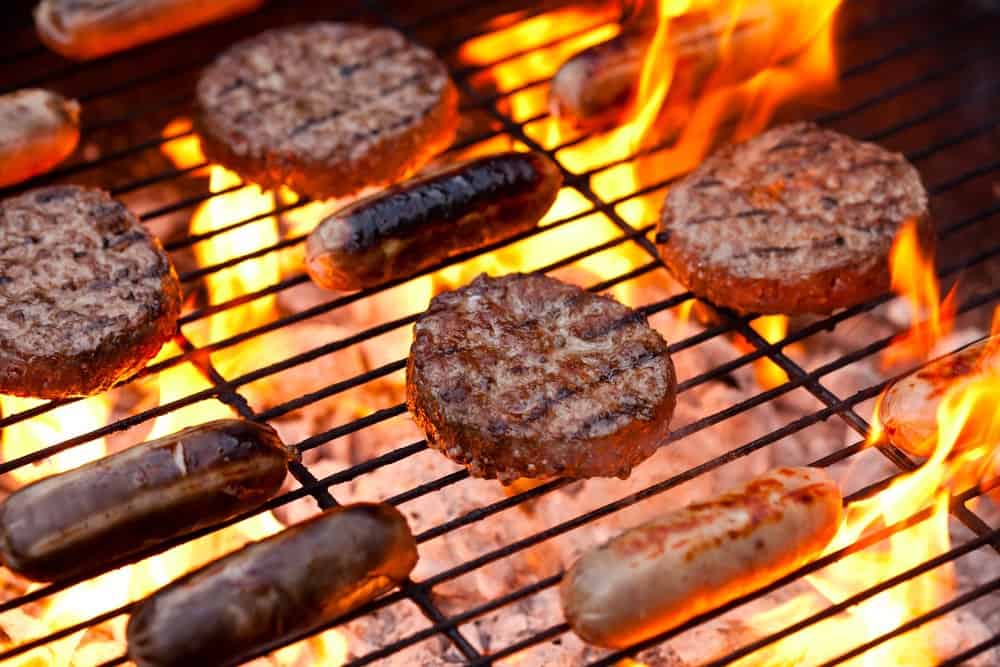 Purchase a BBQ Pack or Bring Your Own Meat!
BBQ Pack Prices
Day Before: 120RMB
On the Day: 150RMB (Limited sets)
Includes:
-2x Boerewors Sausages
-120G Sirloin Steak
-120G Pork Loin
-1x Chicken Drumstick
-2 x lamb ribs
-160g belly pork bacon
-Salad Bar
When
October 7, BBQ Fired from 6-9pm
Where
The Beer Nest II, Brewpub & Kitchen, Renmin South Road Section 4 – No. 48-32, Master Commercial Street (F1, behind Country Garden Real estate sales office)
人民南路四段48号附32号,首座万里商业街1楼 (碧桂园森林城市售房部后面, AMI酒吧、乐道茶馆附近) 啤酒窝2店(餐吧)
Tel: 13730871837
Scan the QR below for more info:

Reviews
More Events
成都市宏济上路56号潮玩街区
Chengdu City
Sichuan
May 20, 2022, 11:30 am
-
11:59 pm
锦江区笔帖式街81号
Chengdu City
Sichuan
March 18, 2022, 11:30 am
-
May 22, 2022, 9:30 pm