Profile
THE TEMPLE CAFÉ AT THE TEMPLE HOUSE PRESENTS
"SAVOUR SINGAPORE IN EVERY BITE"
Singaporean culture and gastronomy come together with a special menu in collaboration with MICHELIN-Starred Restaurant, Candlenut  
The Temple Café at The Temple House is delighted to present "Savour Singapore in Every Bite" this Autumn, a partnership that crosses culinary borders by bringing the taste of one of Singapore's best restaurants, Candlenut, to the city of Chengdu. In partnership with the Singapore Tourism Board, Chef Jerome Merlo from The Temple Café will be joining hands with Chef Malcolm Lee from Candlenut, the world's first MICHELIN-starred Peranakan restaurant, to launch this culinary collaboration. The Temple Café now offers a distinct Peranakan menu, allowing guests to enjoy the exclusive flavours of Peranakan culture in Chengdu.
To bring the traditional Peranakan flavours to Chengdu diners, The Temple House is proud to invite Chef Malcolm Lee from Candlenut, a revered Peranakan restaurant that has received one MICHELIN star for six consecutive years. Candlenut takes a contemporary yet authentic approach to traditional Straits-Chinese cuisine, serving up refined Peranakan cuisine that preserves the essence and complexities of traditional food, with astute twists that lift the often-rich dishes to a different level.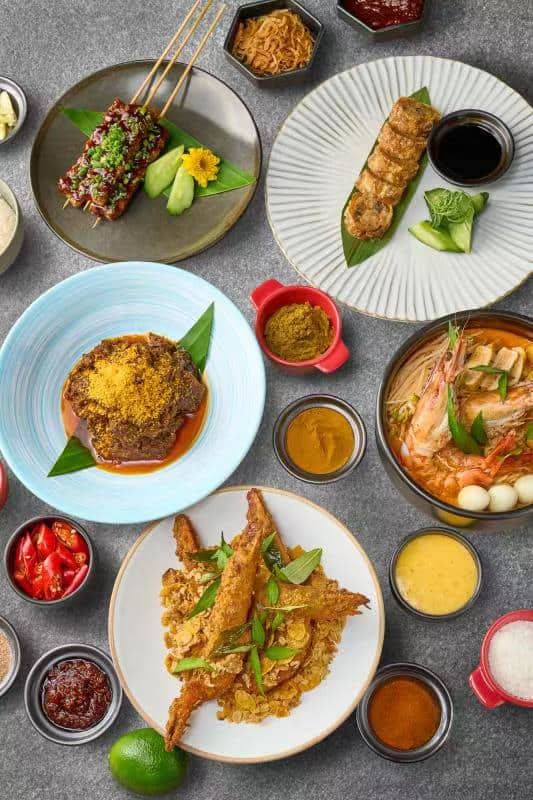 To bring this collaboration to life, the two chefs have been communicating online across geographical boundaries, presenting and sharing dishes that have been passed down generations in Peranakan families in a traditional but innovative way. These dishes are then meticulously recreated in Chengdu at The Temple House.
Peranakan cuisine combines traditional Chinese cuisine with rich Malay cuisine to create a distinctive Southeast Asian dish. The flavours are rich in spice, with multiple layers of sweet, sour, and slightly spicy flavours. Chef Malcolm shares four of Candlenut's exclusive recipes, including the signature dishes Pork Satay Skewer and Ngoh Hiang, as well as family dishes from Chef Malcolm's home cooking such as Wagyu Beef Rendang and Yeye Alaska King Crab Curry. Meanwhile, Chef Jerome from The Temple Café presents a selection of Singaporean delicacies that diners are passionate about, including the well-known Laksa Noodle Soup, the Southern signature dish Char Kuay Teow, as well as the popular Singaporean street dessert Chendol, serving as a perfect ending of the gastronomic journey.
Address: The Temple House, 81 Bitieshi Street, Jinjiang District 锦江区笔帖式街81号
Time: 11:30-14:30, 17:30-20:00
028-62974191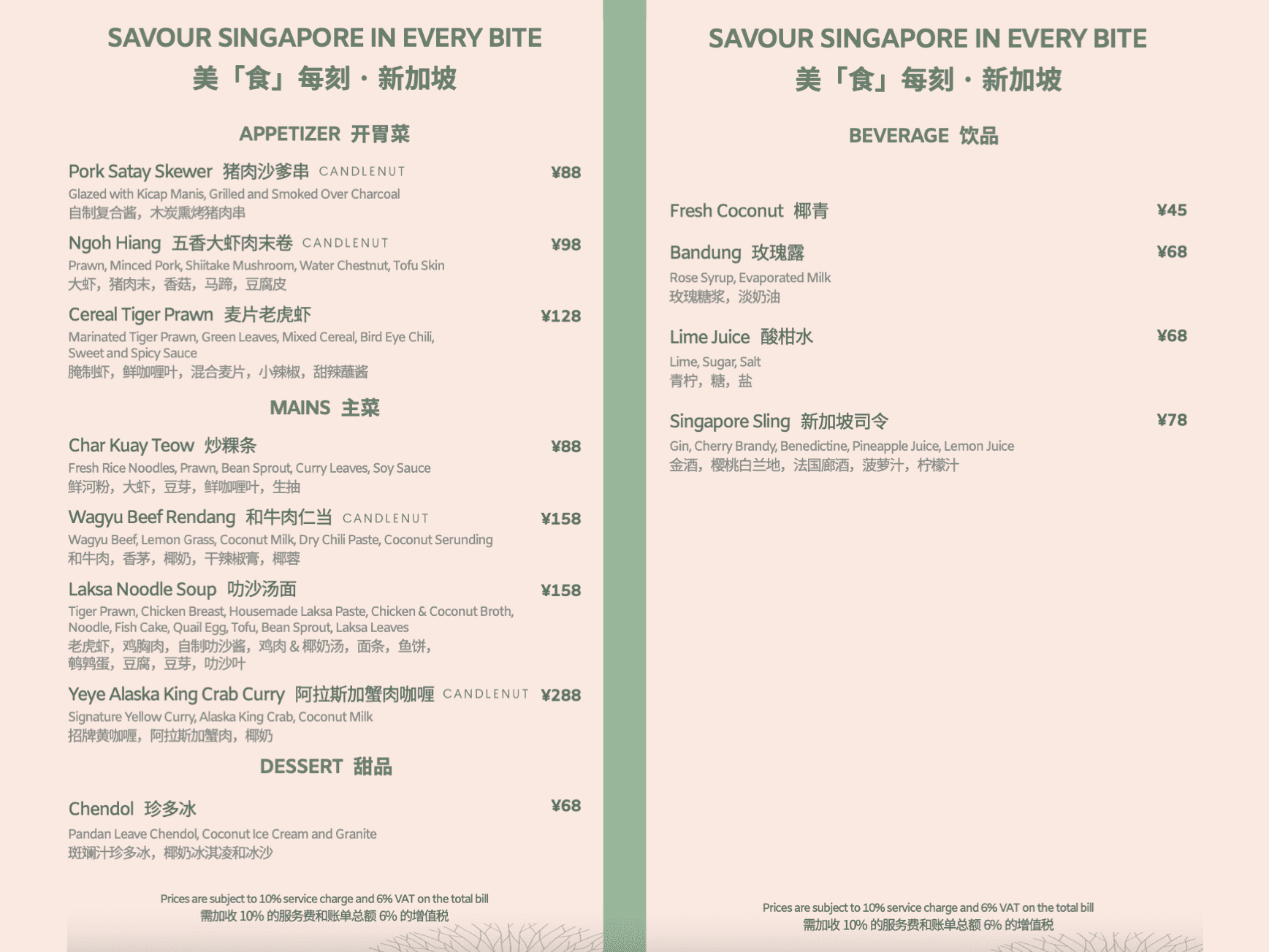 Reviews
Place
More Events
成都市高新区天府大道中段269号
Chengdu
Sichuan
December 11, 2022, 12:00 pm
-
3:00 pm
Fairmont Hotel, Tianfu Avenue, Wuhou District
Guixi
Sichuan
October 12, 2022, 2:00 pm
-
January 15, 2023, 5:00 pm