HOTELEX introduces the Chengdu International Hospitality Equipment and Food Service Expo. HOTELEX is a series of leading hospitality equipment, supplies and fine food trade fairs in China, and is based in Shanghai, Beijing, Chengdu and Guangzhou.
With the development of hospitality and catering on the rise, there are now around 100 high-star hotels and thousands of restaurants in Chengdu. This increase in resturants and hotels leads to lots of new opportunities in the city.
 Why Visit Hotelex Chengdu?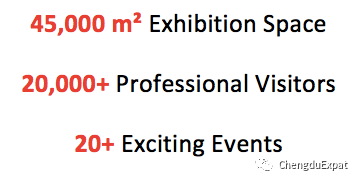 Hotelex Chengdu is an International Sourcing Platform and the largest in the region.
Complete Range of Hospitality Products and Services
HOTELEX Chengdu covers the entire hospitality and catering industry chain, including: catering equipment supply; tableware; food & beverage; bakery & ice cream; coffee & tea; wine & spirits; and much more.
 Meeting Quality Brands and Suppliers from all over the World
HOTELEX welcomes global brands to show off their high-end products, services, technologies and solutions. Because of this increasing attraction from brands, the exhibition is becoming more popular on an international scale.
Insightful Forums and Exciting Events
HOTELEX Chengdu cooperates with various different associations and invites industry experts to bring some insightful knowledge.
In addition, there are many exciting events schedualed, along with the exhibition, including:
Pre-register to get free entrance now!
How to register through QR code:
Enter your email address and follow the instructions to recieve the ENTRANCE CODE.