In the heat of Chengdu's sweltering summer, what better time to hit the air-conditioned cinema to watch one (or all) of the twelve foreign movies coming to China. Well, they're not all in English, so unless you're a very specific polyglot with Japanese, French, Tagalog, Czech, and Hindi under your belt, you probably won't get to enjoy all of them.
Friday, August 3, 2018
---
Shoplifters
《小偷家族》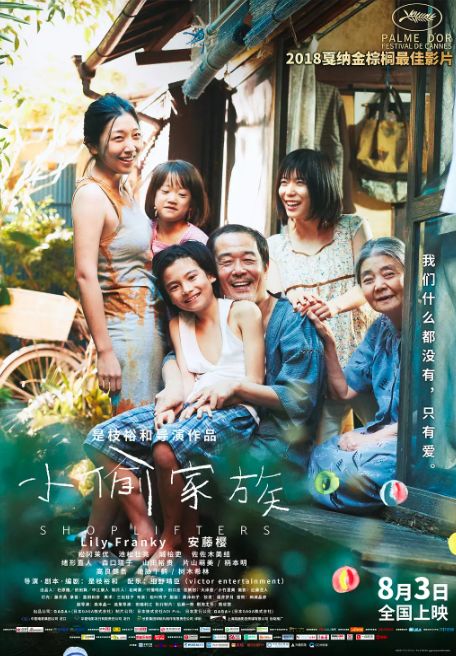 Director: Hirokazu Koreeda
Actors: Lily Franky, Kirin Kiki, Sôsuke Ikematsu, Mayu Matsuoka, Sakura Andô
China Release Date: Friday, August 3, 2018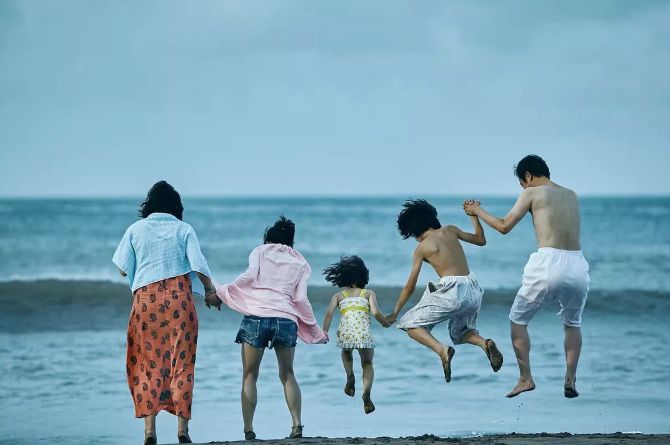 Note: this is in Japanese with Chinese subtitles
This is the type of film that makes you wanna learn the language so you can understand what's going on… Why? It won top honors at this year's 71st Cannes Film Festival back in May, that's why.
A Japanese couple stuck with part-time jobs and hence inadequate incomes avail themselves of the fruits of shoplifting to make ends meet. They are not alone in this behaviour. The younger and the older of the household are in on the act.
The unusual routine is about to change from care-free and matter-of-fact to something more dramatic, however, as the couple open their doors to a beleaguered teenager. The reasons for the family and friends' habit and their motivations come under the microscope.
Friday, August 3, 2018
---
Mamma Mia! 2
《妈妈咪呀2》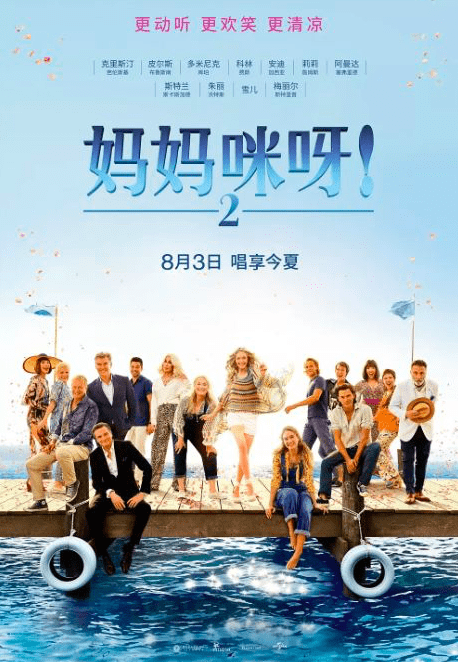 Director: Ol Parker
Actors: Meryl Streep, Amanda Seyfried, Lily James, Julie Walters, Pierce Brosnan, Colin Firth
China Release Date: Friday, August 3, 2018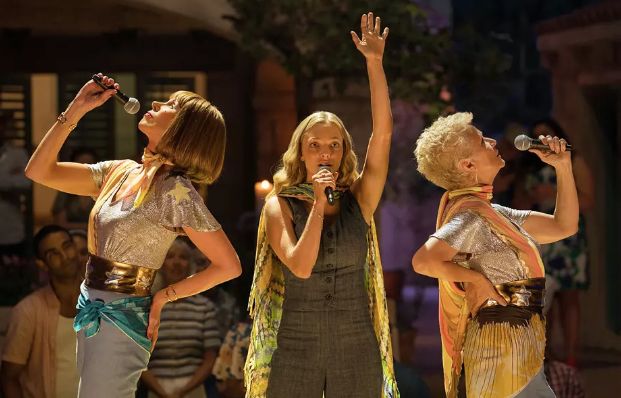 ABBA fans, rejoice! (That's obviously all of us.)
Ten years since the first musical, these talented ladies and gentlemen return to tell their origin stories. Let's see how Donna and her friends start their journey and how they meet the three potential fathers of Sophie.
As she reflects on her mom's legendary journey, Sophie finds herself to be more like her mother than she ever even realised.
Friday, August 3, 2018
---
Taxi 5
《的士速递5》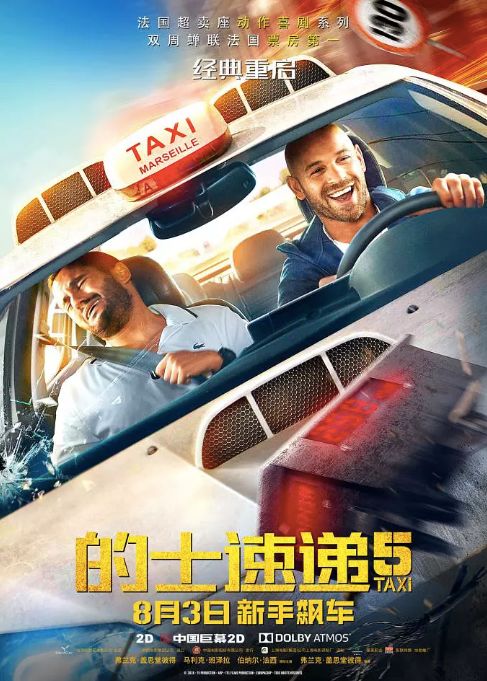 Director: Franck Gastambide
Actors: Franck Gastambide, Malik Bentalha, Bernard Farcy, Salvatore Esposito, Sabrina Ouazani
China Release Date: Friday, August 3, 2018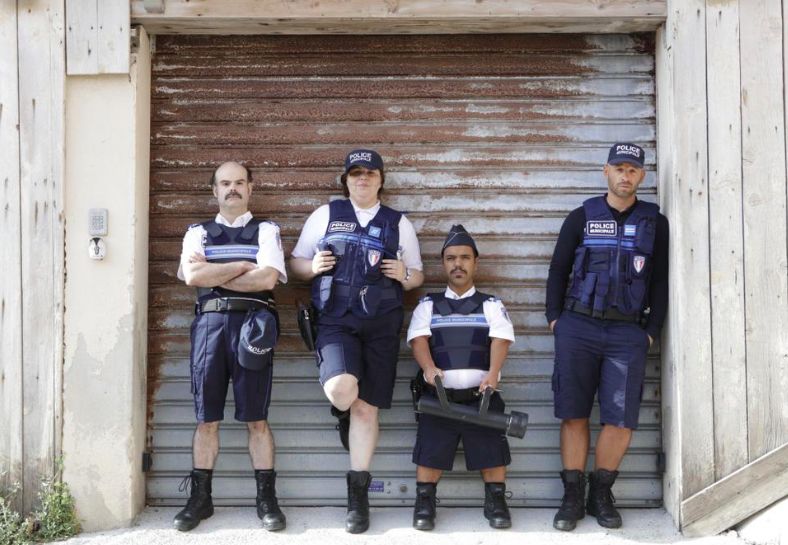 Note: this is in French with Chinese subtitles
The fifth installment of the comedic Taxi series, but without the iconic actors. Hmm. This'll be good.
In summary: A police officer who's transfered to the police force in Marseille gets assigned to take down a group of Italian robbers who, just so happen, drive the powerful Ferraris.
To connect it to the previous four, we learn one of them is the older niece of [the original] Daniel, a terrible driver who gets the fabled white taxi. This better be funny.
Saturday, August 4, 2018
---
Flavors of Youth
《肆式青春》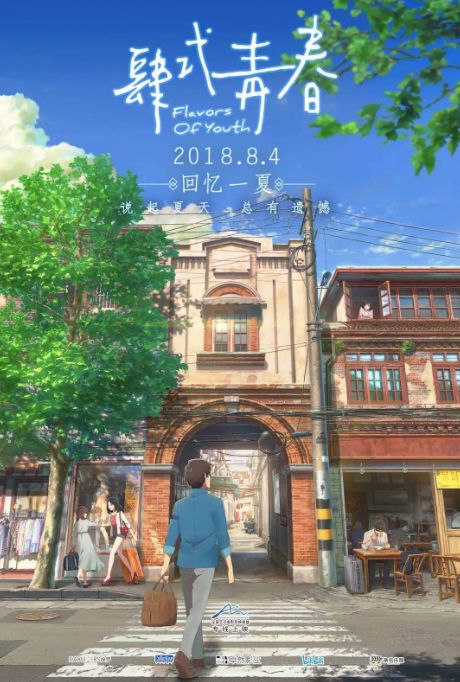 Directors: Haoling Li, Yoshitaka Takeuch, Xiaoxing Yi
Actors: Taito Ban, Matt Fowler, Ikumi Hasegawa, Mariya Ise, Minako Kotobuki
China Release Date: Saturday, August 4, 2018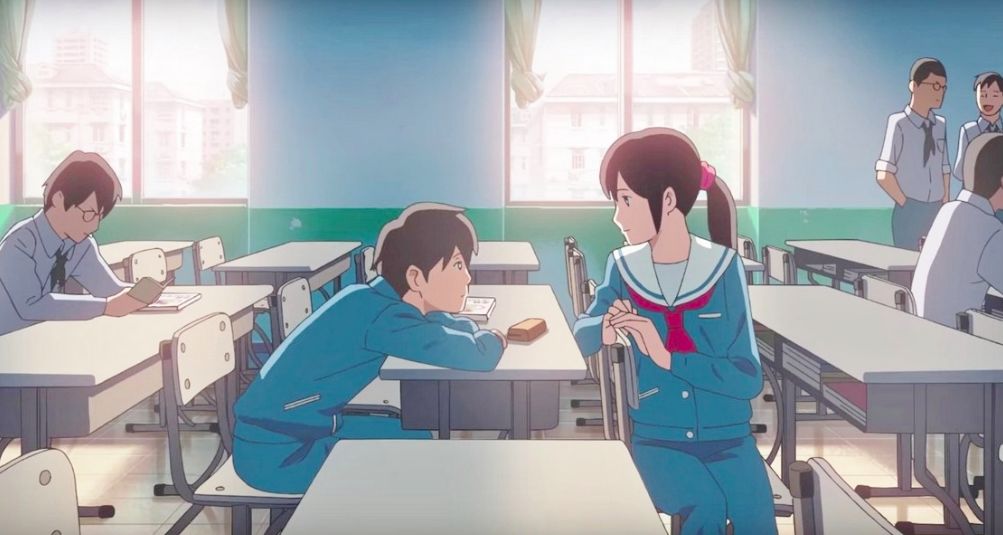 Note: this film is in Japanese (or Chinese) with Chinese subtitles
With China and Japan signing a treaty on film coproduction earlier this year, the two countries – now the world's second and third largest movie markets, respectively, have seen a rise in cinematic exchanges, including this animated feature from Netflix and others.
Told in three chapters in three cities, Flavors of Youth explores the simple joys of life through sensual memories and how the beating heart of love cannot be defeated by the flow of time.
Friday, August 10, 2018
---
The Meg
《巨齿鲨》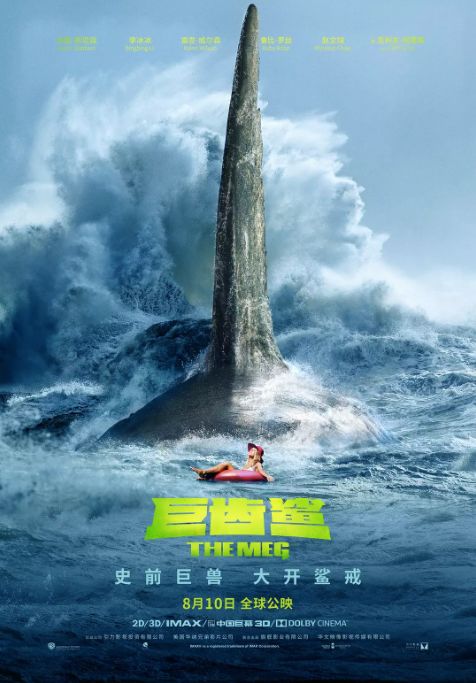 Director: Jon Turteltaub
Actors: Li Bingbing, Ruby Rose, Jason Statham, Rainn Wilson, Vithaya Pansringarm
China Release Date: Friday, August 10, 2018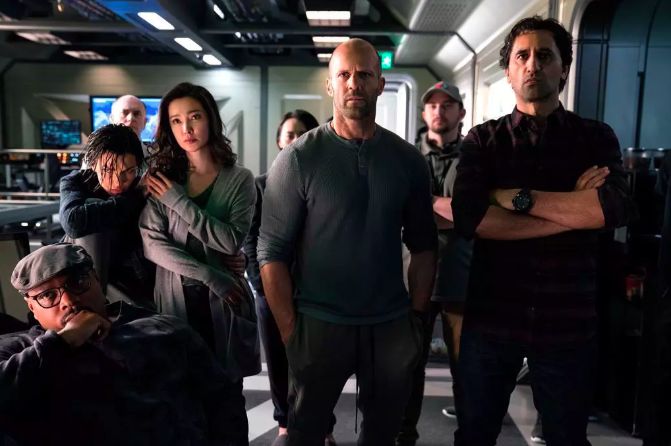 Without even reading the summary, you can assume this movie will do VERY well in China… just look at the list of actors. Here you go anyways:
Five years ago, expert sea diver and Naval Captain Jonas Taylor encountered an unknown danger in the unexplored recesses of the Mariana Trench that forced him to abort his mission and abandon half his crew.
Though the tragic incident earned him a dishonorable discharge, what ultimately cost him his career, his marriage, and any semblance of honor was his unsupported and incredulous claims of what caused it – an attack on his vessel by a mammoth, 70-foot sea creature, believed to be extinct for more than a million years.
But when a submersible lies sunk and disabled at the bottom of the ocean – carrying his ex-wife among the team onboard – he is the one who gets the call. Whether a shot at redemption or a suicide mission, Jonas must confront his fears and risk his own life and the lives of everyone trapped below on a single question: Could the Carcharodon Megalodon – the largest marine predator that ever existed – still be alive … and on the hunt?
Friday, August 17, 2018
---
Hotel Transylvania 3:
Summer Vacation
《精灵旅社3:疯狂假期》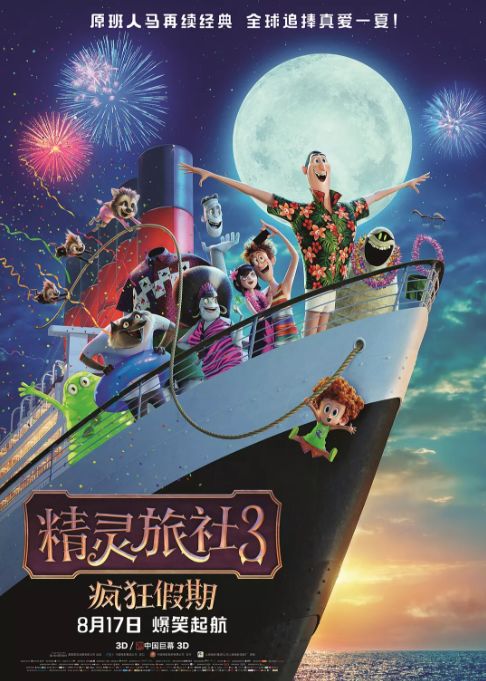 Director: Genndy Tartakovsky
Actors: Adam Sandler, Andy Samberg, Selena Gomez, Fran Drescher, Kevin James, Steve Buscemi
China Release Date: Friday, August 17, 2018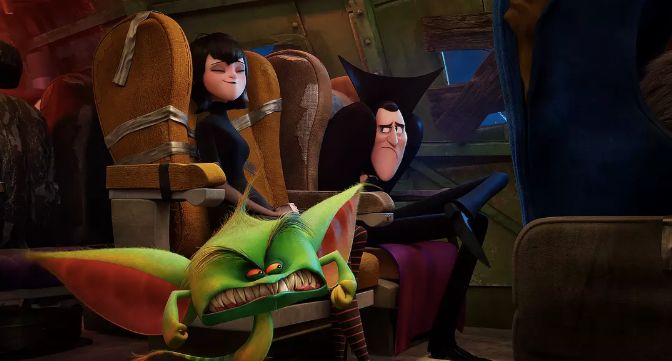 Mavis surprises Dracula with a family voyage on a luxury Monster Cruise Ship so he can take a vacation from providing everyone else's vacation at the hotel. The rest of Drac's Pack cannot resist going along.
But once they leave port, romance arises when Dracula meets the mysterious ship Captain, Ericka. Now it's Mavis' turn to play the overprotective parent, keeping her dad and Ericka apart.
Little do they know that his "too good to be true" love interest is just that… if you've seen the first two, you might enjoy this one, too. I mean, your kiddos.
Friday, August 24, 2018
---
Ant-Man and the Wasp
《蚁人2:黄蜂女现身》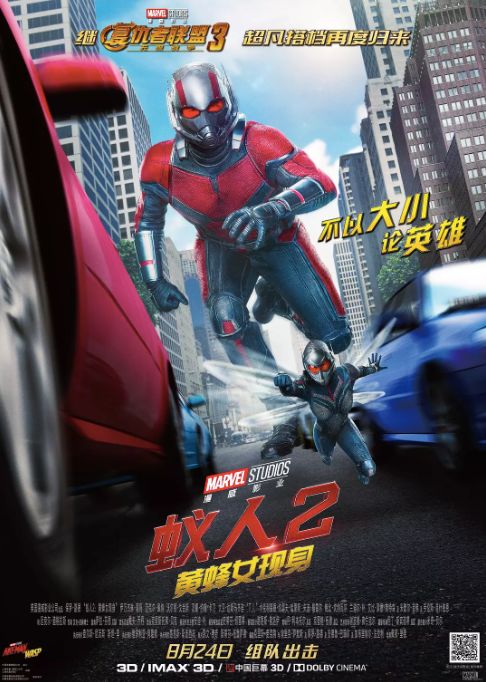 Director: Peyton Reed
Actors:  Paul Rudd, Evangeline Lilly, Michael Peña, Judy Greer, Michael Douglas, Laurence Fishbourne
China Release Date: Friday, August 24, 2018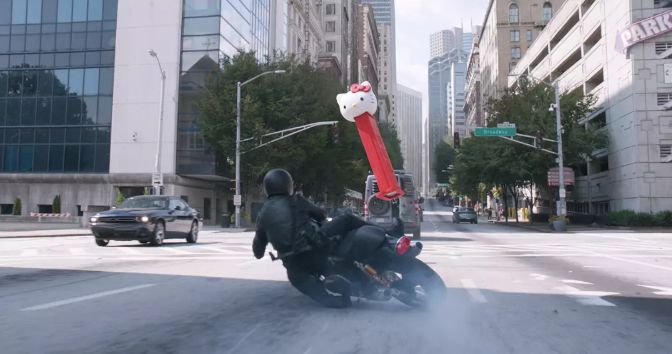 In the aftermath of Captain America: Civil War, Scott Lang grapples with the consequences of his choices as both a Super Hero and a father.
As he struggles to re-balance his home life with his responsibilities as Ant-Man, he's confronted by Hope van Dyne and Dr. Hank Pym with an urgent new mission.
Scott must once again put on the suit and learn to fight alongside The Wasp as the team works together to uncover secrets from their past.
Hopefully we'll find out why he wasn't seen in Avengers: Infinity War, too…
Friday, August 24, 2018
---
Kuroko's Basketball:
Last Game
《黑子的篮球:终极一战》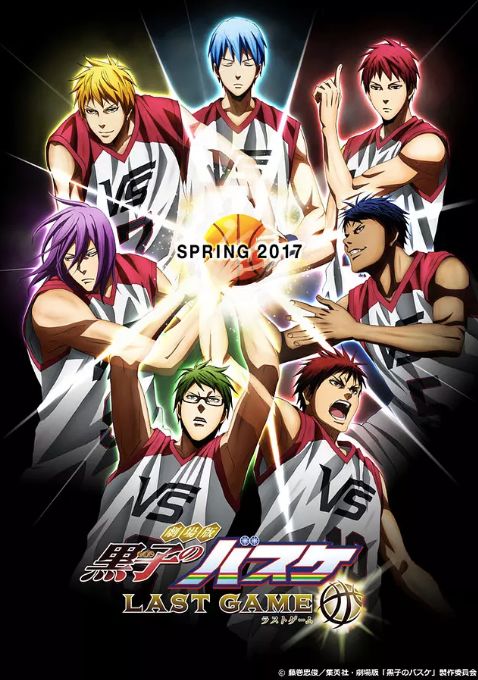 Director: Shunsuke Tada
Actors: Sôichirô Hoshi, Yoshimasa Hosoya, Tetsu Inada
China Release Date: Friday, August 24, 2018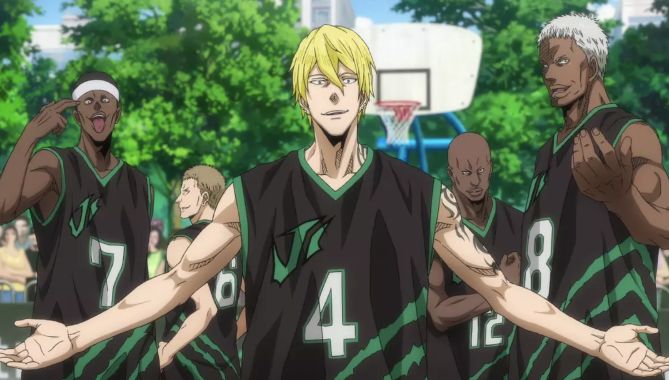 Note: this is in Japanese with Chinese subtitles
An American street basketball team called Jabberwock comes to Japan and plays a friendly match with a Japanese team, but after the Japanese team suffers a crushing defeat, the team members of Jabberwock start mocking Japanese basketball.
Their comments enrage Riko's father, and so he gathers a team made up of the five members of the Generation of Miracles plus Kuroko and Kagami, called Vorpal Swords, to have a revenge match against Jabberwock.
Classic manga. From Spring 2017.
Friday, August 24, 2018
---
Seven Sacks of Rice
《七袋米》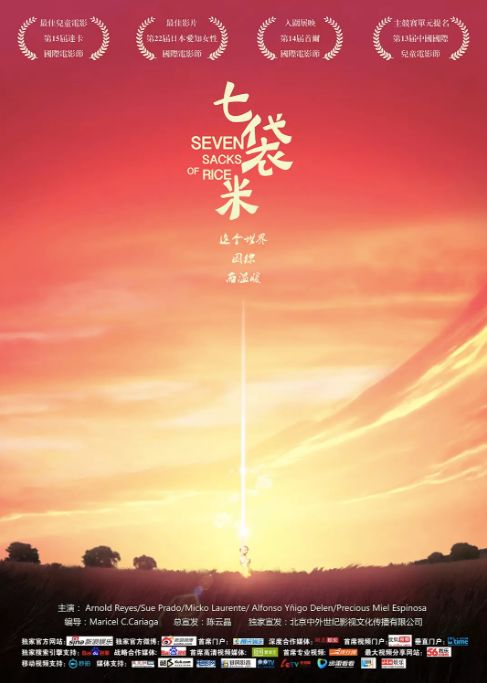 Director: Maricel Cariaga
Actors: Arnold Reyes, Sue Prado, Micko Laurente, Miel Espinoza
China Release Date: Friday, August 24, 2018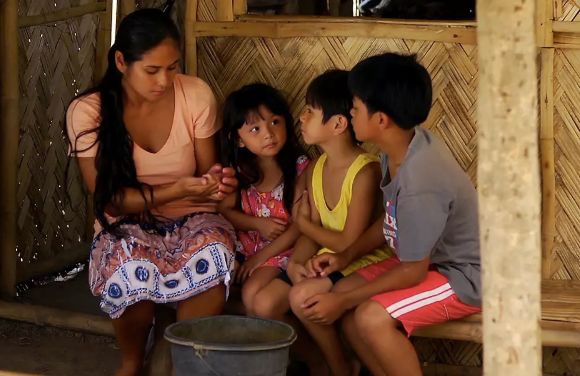 Note: this is in Tagalog with Chinese [and hopefully English] subtitles
A Filipino film from two years ago mysteriously makes it way to Chinese shores… will you go see it? Have you already downloaded it? Good on ya.
Another movie this month that has won international acclaim, this one includes a farmer's son who witnesses the daily struggles of his family, leading to realizations that strengthen his resolve.
What would you do if you only had seven bags of rice left over after the harvest to feed your whole family?
Friday, August 24, 2018
---
The Oddsockeaters
《奇怪的袜子精灵》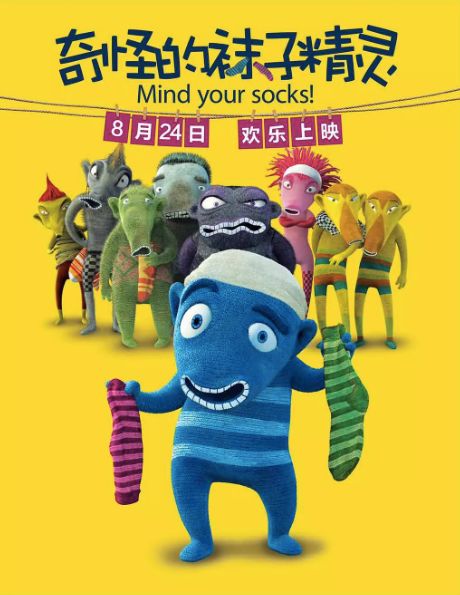 Director: Galina Miklínová
Actors: Krystof Hádek, Jan Maxián, David Novotný
China Release Date: Friday, August 24, 2018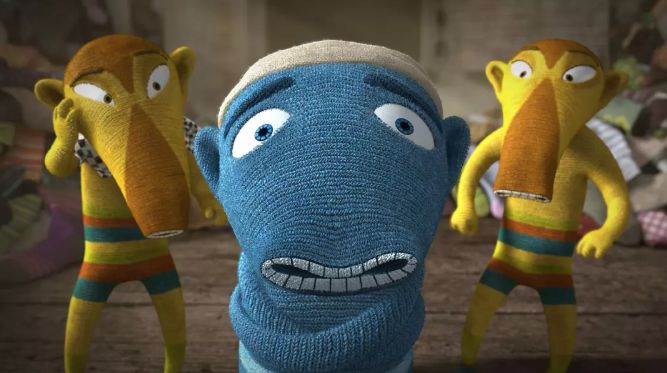 Note: this film is in Czech with Chinese subtitles
The Oddsockeaters are small creatures, who live alongside us humans and are responsible for socks that go missing when we only have one left from a pair – the odd sock. They eat socks, but only one from each pair.
Ah, that makes sense. We always wondered where those would run off to… this one looks lovely for the younger ones, if only they could understand.
Don't forget to mind your socks!
Friday, August 31, 2018
---
Sultan
《苏丹》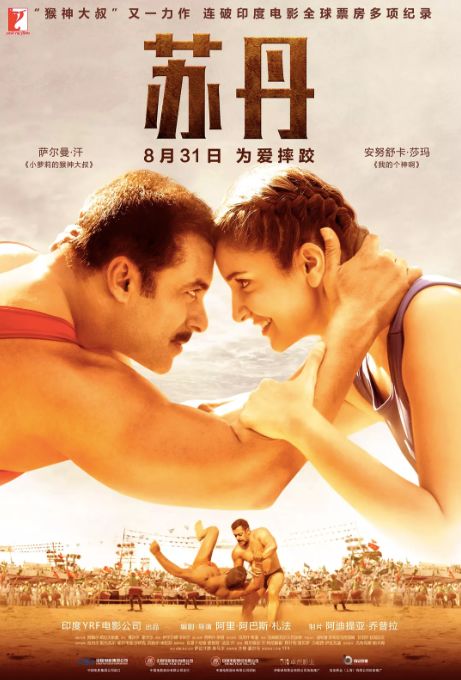 Director: Ali Abbas Zafar
Actors: Salman Khan, Anushka Sharma, Randeep Hooda
China Release Date: Friday, August 31, 2018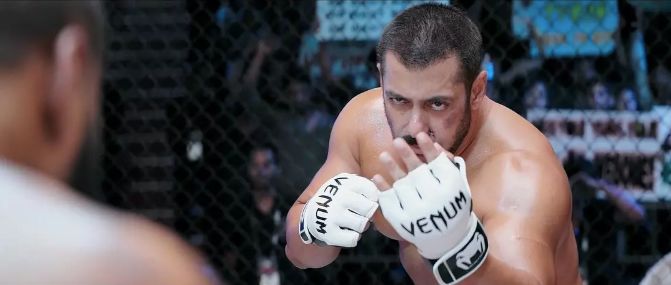 Note: this film is in Hindi with Chinese subtitles
Which came first, Dangal or Sultan? Wellllll, that's up for a closely contested debate… you see, Sultan and Dangal both came out in India back in 2016. Aamir's Khan's won at the Bollywood box office, but which will win in China?
Sultan is a story of Sultan Ali Khan – a local wrestling champion with the world at his feet as he dreams of representing India at the Olympics. It's a story of Aarfa – a feisty young girl from the same small town as Sultan with her own set of dreams.
When the 2 local wrestling legends lock horns, romance blossoms and their dreams and aspirations become intertwined and aligned. However, the path to glory is a rocky one and one must fall several times before one stands victorious – More often than not, this journey can take a lifetime.
Sultan is a classic underdog tale about a wrestler's journey, looking for a comeback by defeating all odds staked up against him. But when he has nothing to lose and everything to gain in this fight for his life match… Sultan must literally fight for his life. Sultan believes he's got what it takes… but this time, it's going to take everything he's got.
Friday, August 31, 2018
---
Mission: Impossible
Fallout
《碟中谍6:全面瓦解》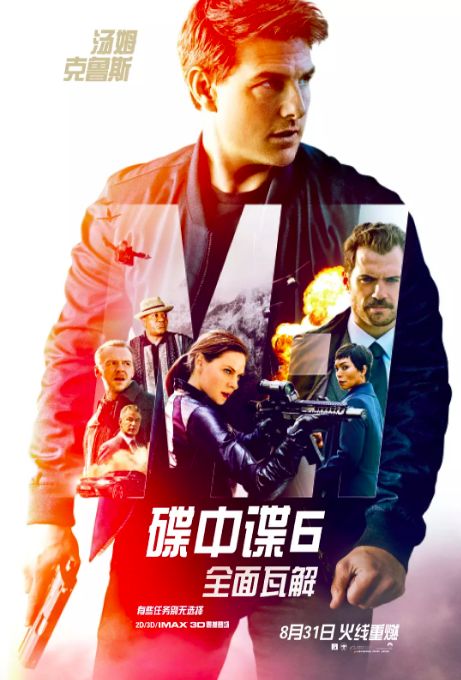 Director: Christopher McQuarrie
Actors: Tom Cruise, Henry Cavill, Ving Rhames, Simon Pegg, Angela Bassett
China Release Date: Friday, August 31, 2018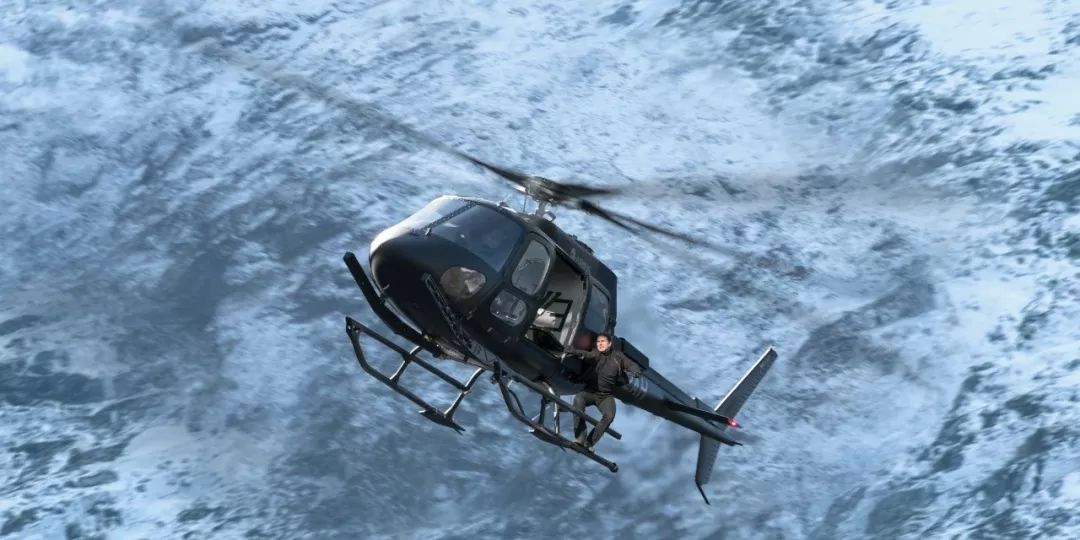 Yep, apparently Mission Impossible is still a thing. If it wasn't for the Chinese translation of the movie title, I would've lost count. Looks like this is numero 6.
Two years after Ethan Hunt had successfully captured Solomon Lane, the remnants of the Syndicate have reformed into another organization called the Apostles. Under the leadership of a mysterious fundamentalist known only as John Lark, the organization is planning on acquiring three plutonium cores.
Ethan and his team are sent to Berlin to intercept them, but the mission fails when Ethan saves Luther and the Apostles escape with the plutonium. With CIA agent August Walker joining the team, Ethan and his allies must now find the plutonium cores before it's too late.
---
With thanks to the team at  Culturability. They consistently write useful content. Follow their WeChat platform by scanning below:
↓

Buy Tickets
You can buy cinema tickets through AliPay and your WeChat Wallet, often getting a discounted price by doing so: