Profile
Orchard Villa Outdoor Swimming Pool 锦绣花园游泳池
Nice, big outdoor pool, the hangout spot for summer time. 
Deepest section of the pool is 1.7m, but most of it is 1.5m.
There are a lot of chairs/ a few tables around the pool and a splash section for babies.
 GILI's Veranda is serving up great poolside food and drinks.
Address: South Renmin Road Section 4, No. 46 (next to Master compound), inside East block of Orchard Villa (Singapore lion statues at both sides of the main gate). 人民南路四段46号锦绣花园东区内
Side entrance on East Tongzilin Road No. 3小门桐梓林东路3号
Metro: Tongzilin Exit B 桐梓林地铁B口
Opening Time: Daily, 10:00 – 21:30
40RMB adults, 20RMB kids
☎️ 028-66410525, 15928167818
To check out the complete overview of outdoor swimming pools in Chengdu, click here.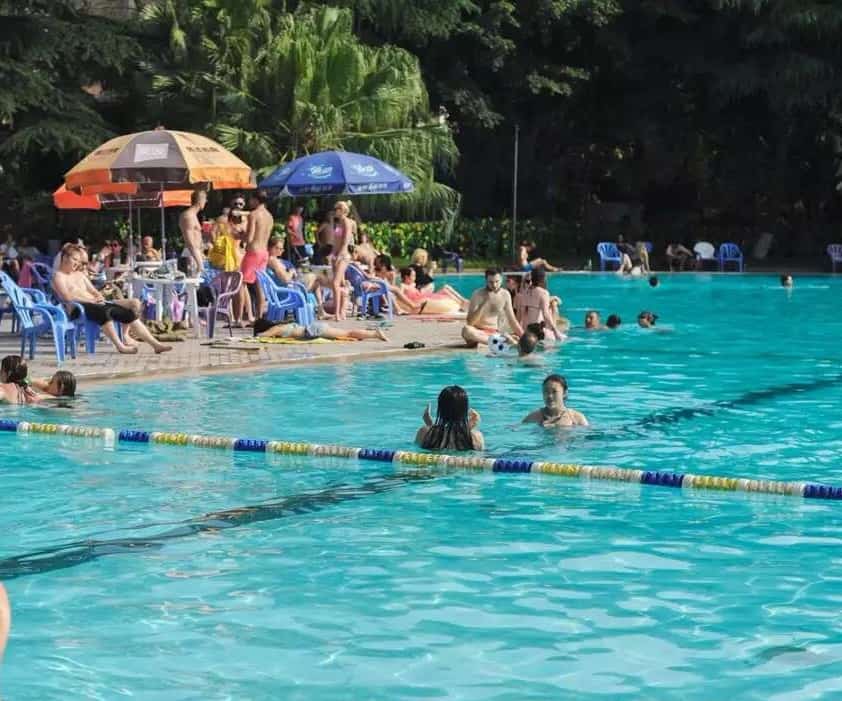 Reviews
More Locations
四川省成都市武侯区小天东街3号附26号
Chengdu
Sichuan