Profile
Social 成都瑞吉酒店Social西餐厅
A buffet-style family restaurant, the all-day venue boasts seven open kitchens and ten main food stations, including seafood, sushi, cold appetizers, Western, pizza, carving, dim sum, Chinese, and desserts. Highlights between the buffet and à la carte offerings—with both options available at breakfast, lunch, and dinner—include a wide variety of regional and international dishes designed by Chef Nelson Ong.
Situated on the fourth floor and naturally lit by floor-to-ceiling windows, Social boasts a bright and casual atmosphere permeated with pastel tones and designed to highlight expansive, fresh culinary offerings. It also features an alfresco terrace with views of the Chinese Estates Plaza and outdoor seating during summer months.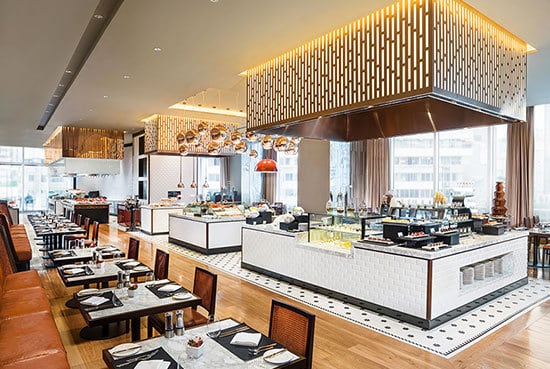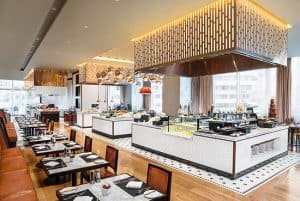 Breakfast specialties range from Continental and traditional American to Chinese spreads. Epicurean lunch and dinner dishes also include both international and Chinese cuisine, alternating from sweet shrimp and almond crust mandarin fish to maki-nigiri sushi to Italian cold cuts.
For guests aged two to 12, Chef Nelson also serves up a kids' menu highlighting flavors favored by young palates. Popular dishes include: noodles, fried rice, burgers, spaghetti, and pizza.
Cuisine: Regional/International
Time: 6:30 AM – 10:30 AM  11:30 AM – 2:00 PM  5:30 PM – 9:30 PM
Address: Qingyang District, South Taisheng Street No. 88, Regis Hotel Chengdu 太升南路88号
Tel.: 62830653
Reviews
Events
October 29, 2021, 5:30 pm
-
October 30, 2021, 9:00 pm
More Locations
高新区富华北路666号UPark公园B栋
Wuhou
Sichuan