Following the success of Adidas' Republic of Sports in Shanghai and Beijing, for the first time it has come to Chengdu! It will showcase football, basketball, running and training and offer free classes. The Chengdu-Expat team went to check it out:
The Republic of Sports Chengdu camp is stationed at two spots in the centre of the city – the Man Square of Sino-Ocean Taikoo Li Chengdu and Hongxing Square – each with different concepts and activities.
The Man Square camp is home to football and basketball arenas, where training classes such as Shooting Fire Basketball and Adidas' Youth Summer Camp will be held. The Hongxing Square Camp will be transformed into a hub to house interactive sports challenges. Participants can walk-in to join these challenges for free and you can collect points to exchange for Adidas clothes, accessories and sporting equipment.
Free Kicking – Football Challenge
Step into the cage under Messi's gaze, to hit a series of moving targets and wrack up as many point as you can in 2 minutes and make your way onto the leader board.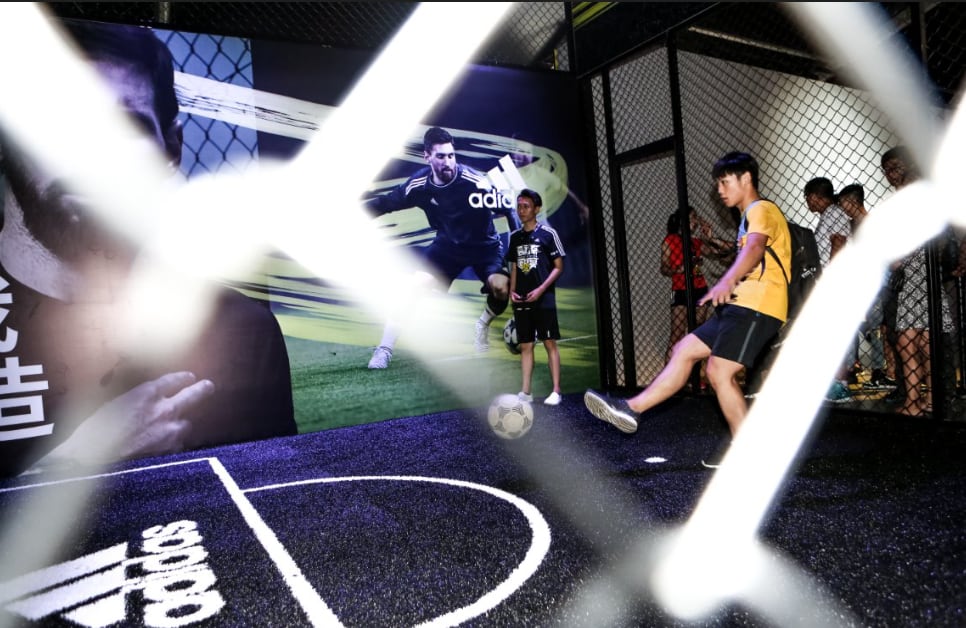 Shoot Fire – Basketball
Double your points in the basketball arena by hitting the top basket, as you are challenged to beat your opponents under a timer.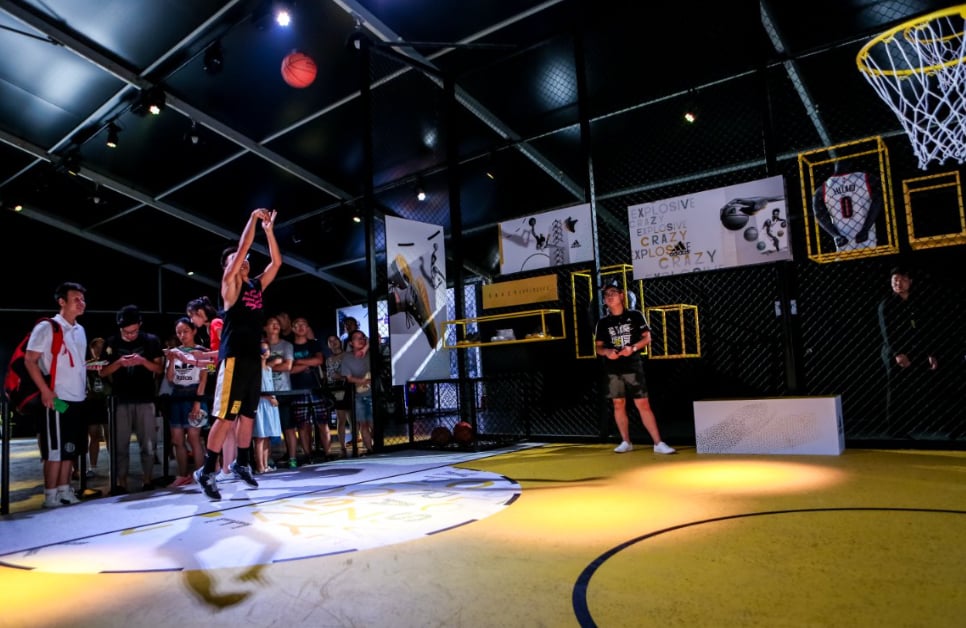 Boost Summer Running – Sprint
Supported by the latest Adidas BOOST technology and under the watch of qualified trainers, test yourself by running 890 meters in 180 seconds with a 20 pound weight jacket strapped to you.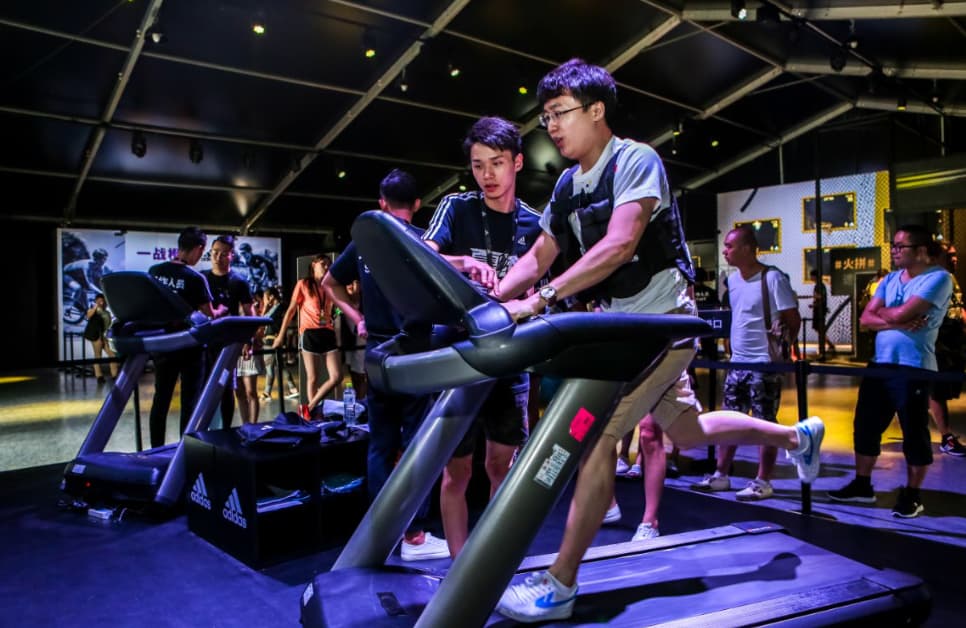 Fighting for Instant Orange – Spinning
If you can beat the clock on the spinning bike (that's 600 meters in 90 seconds) you can win yourself a cup of fresh orange juice to reward you for your efforts!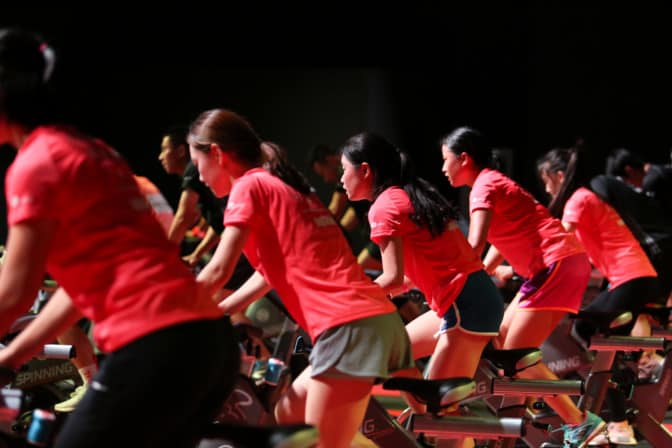 Adidas firmly believes that – "sports have the power to change lives". By initiating the Republic of Sports campaign, Adidas aims to create a platform for all sports enthusiasts to explore their creativity through sports. No matter what sports you love, Republic of Sports will be the ultimate destination to ignite your passion for sports.
Republic of Sports Chengdu Opening Time:
When: 10:00 – 22:00, 15th – 23rd July
Where: Man Square of Sino-Ocean Taikooli Chengdu, and Hongxing Square of Chengdu
Class reservation:
1.
Sign up onsite:
If you are currently an adiCLUB member, you can show your membership card and you will be allowed to access any Republic of Sports event. If not, please scan the QR codes printed outside or inside the venues to become a member and gain access.
2. Sign up online: If you are currently an adiCLUB member, you can directly sign up for events and training sessions. If not, please scan the QR code listed below to become a member first and sign yourself ⇣