[:en]Every season has its color, and autumn casts the most magnificent display of colors in the year as chilly winds turn forests into a palette of red, pink, yellow, golden and brown ???
Sichuan is blessed with beautiful sights of colorful autumn leaves. It has some of the best places in the country to see the leaves change.
"Viewing autumn leaves" hence becomes the theme of a seasonal tour for city dwellers who get bored with monotonous urban landscapes. ??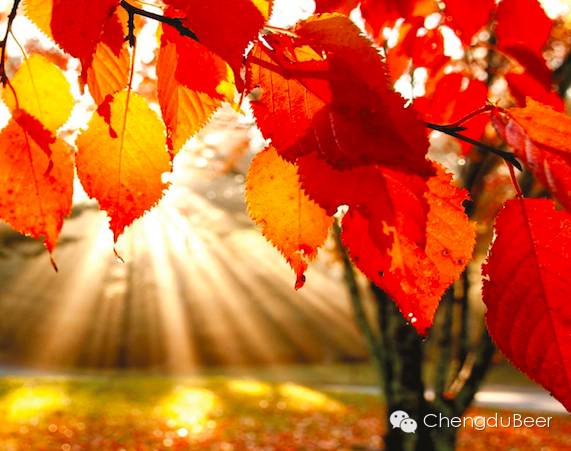 The trees to see this here include birch, maple, sparta tree, manchu cherry and bushes of various species. Many places in the mountains in west and north Sichuan offer plentiful choices for such sights.
Hailuogou 海螺沟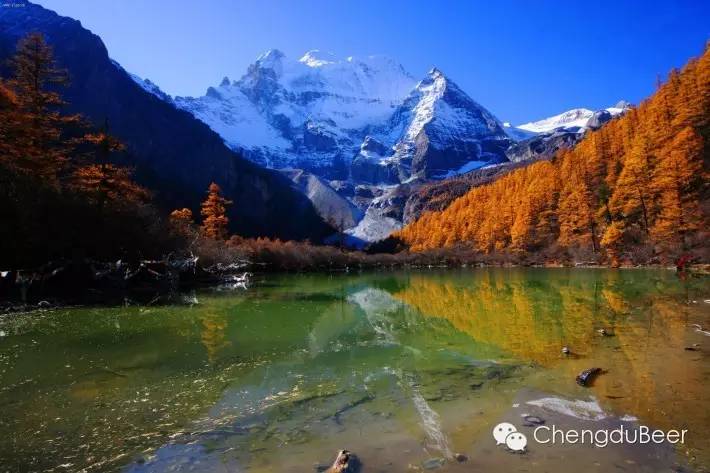 About 330 km from downtown Chengdu, Hailuogou is located in Luding County in the Ganzi Tibetan Autonomous Prefecture in western Sichuan, at the foot of Gongga Mountain (the tallest peak in the province with a height of 7,556 meters above sea level). Hailuogou is best known for its low-altitude modern oceanic glaciers, virgin forests and hot springs. It is also a very popular placefor viewing colorful leaves. It provides a striking sight of autumn-tinged forests all over the valleys.
Getting There:
Chengya Highway ‒ Ya'an ‒ Tianquan ‒ Moxi Town
Admission: 92 yuan/person 92元/人
Heishui County 黑水:
Located in the Aba Tibetan and Qiang Autonomous Prefecture in northwest Sichuan, it has two places to appreciate the beautiful scenery of colorful leaves.
A. Kalonggou Valley 卡龙沟: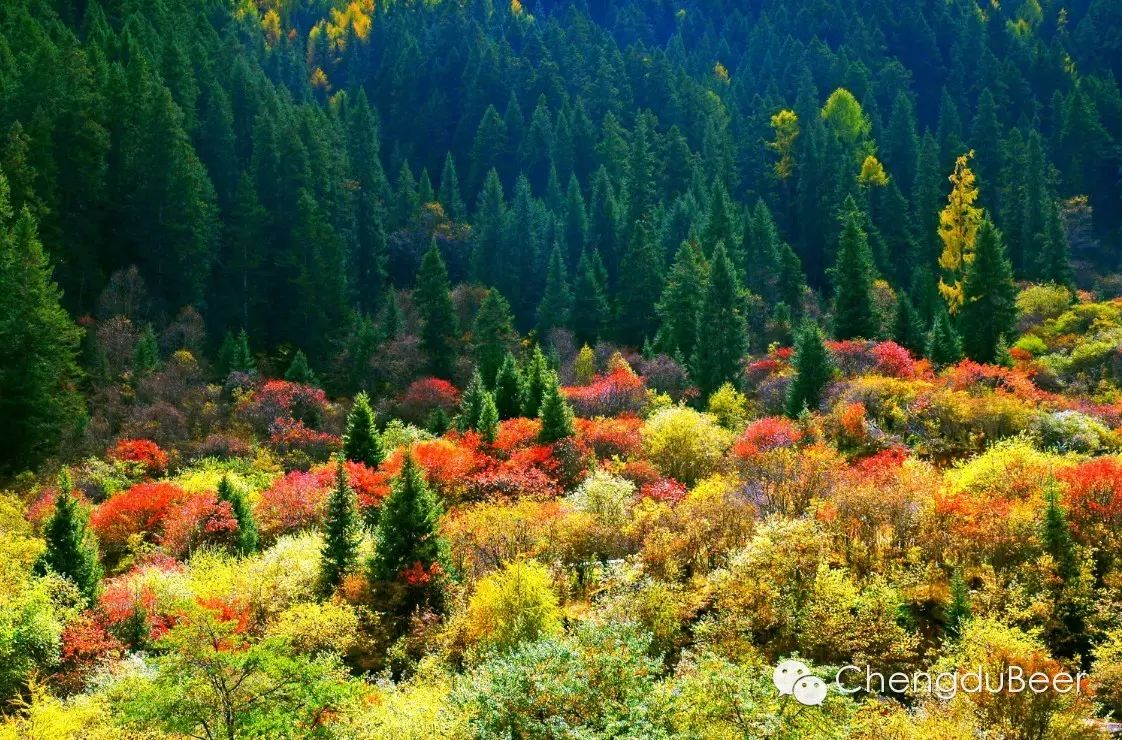 Nicknamed "Minor Jiuzhaigou" for its picturesque sights, colorful lakes and snow mountains, Kalonggou Valley is about 70 km from downtown of Heishui county and 310 km from the city center of Chengdu. In autumn, all trees and shrubs alongthe valley by winding streams and waterfalls topplinp off cliffs put on a show in all shades of red, yellow, purple and brown.
B. Naizigou Valley 奶子沟: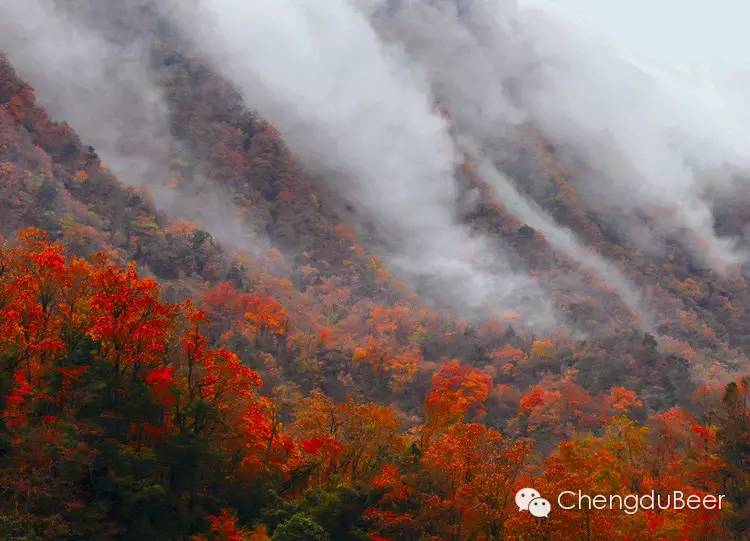 This valley is about 20 km from Heishui County and is easily accessible by the 302 Provincial Expressway. On autumn days, the mountains in the area are blaze with colorful forests that extend some 80 km with varied colors of red, purple, auburn, pink, yellow and brown.
Getting there and back:
*Day 1: Chengdu ‒ Wenchuan ‒ Maoxian ‒ Kalonggou ‒ Heishui
*Day 2: Heishui County ‒ Naizigou Valley ‒ Chengdu
Admission: 60 yuan/person (Kalonggou Valley)
Miyaluo 米亚罗:梦幻走廊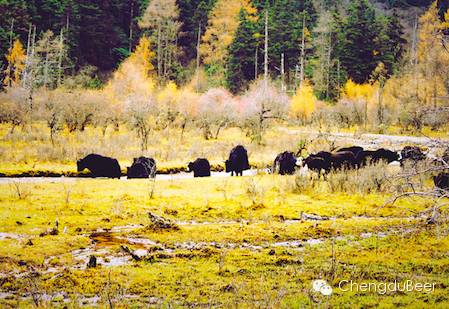 Miyaluo is in Lixian County in northwestern Sichuan, some 260 km from downtown Chengdu. Miyaluo is one of the most popular places in China to see autumn leaves, with an area of nearly 3, 000 sq.km which is covered with multicolored canopies of tall trees.
Each year, a Red Leaves Festival is held in Lixian County, attracting thousandsof people from near and far.
Getting there: Chengdu ‒ Lixian ‒ Miyaluo
Admission:
30 yuan/person (Miyaluo). 60 yuan/person (Taoping Stockaded Village of Qiang People)
Bipenggou 毕棚沟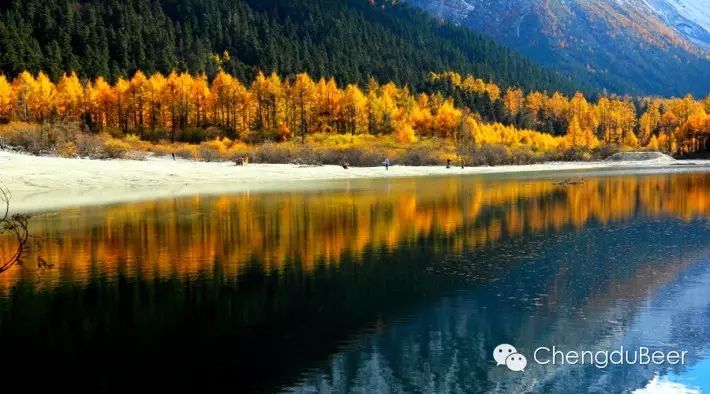 Situated in Lixian County, Bipenggou is one of China's most famous autumn colorspots. The whole area becomes a sea of red, orange and yellow as chilly autumn winds blow.
Getting there:
Chengdu ‒ Dujiangyan – Wenchuan ‒ Lixian ‒ Bipenggou
Admission:80 yuan per person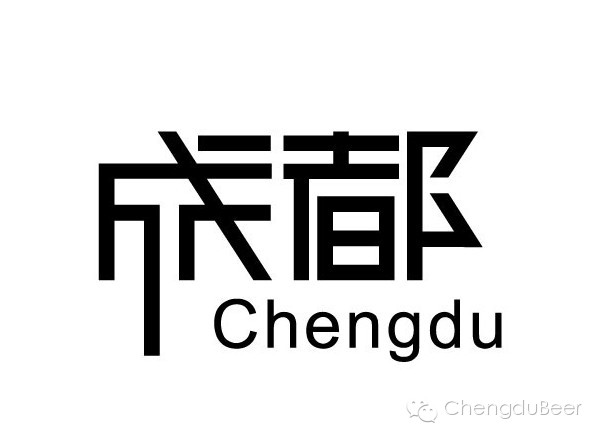 搜罗成都全城大Party活动,请猛戳这里!
Contact us for Business Cooperation
业务合作请联系我们!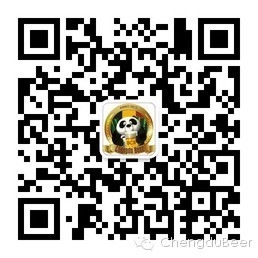 *更多活动,请点击左下角的"阅读原文"
*More Chengdu info/ events: please scan our QR or click the button left down.[:]