Shanghai's Greenland Group started construction in 2014 and was halted in 2019. In 2020, construction started back up and when its completed, it will become the tallest building in Chengdu and southwestern China!
The 100 storey project, located east of the city (metro line 2, HongHe stop) is due to be completed in 2022. It will include a main tower, two smaller towers, and a six-story podium. The complex will incorporate office, retail and residential space to form an integrated community, according to Adrian Smith + Gordon Gill Architecture.
Address: 锦江区东大街延线地铁2号线洪河站
8月初,由上海绿地集团开发建设的468米大型超高层城市综合体项目——成都绿地中心开工奠基,这将成为中国西南第一高楼。
该项目位于成都东部(2号地铁线洪河站),将于2018年竣工。项目包含1个100层高的主楼,2个副楼,和1个6层楼高的裙楼。将成为集甲级办公、国际会议中心、品牌商业、高星级酒店、文化娱乐、创意产业等于一身的大型现代服务业综合体。
地址: 锦江区东大街延线地铁2号线洪河站
Located in the center of Chengdu's booming East district, the design was inspired by the unique ice mountain topography around Chengdu, which symbolizes the city's growth and promising future.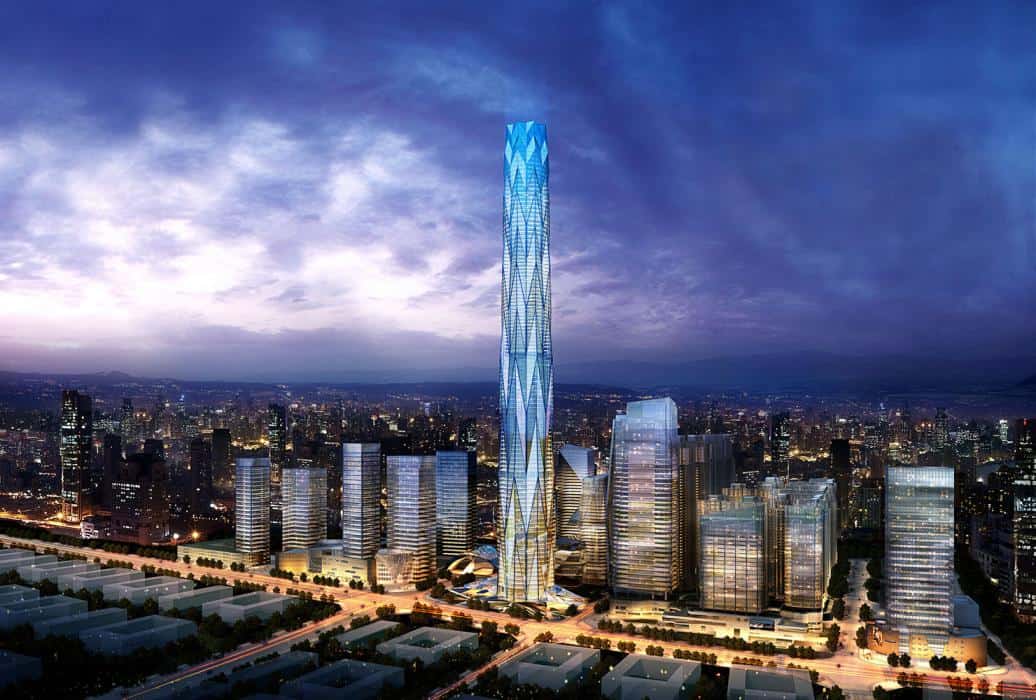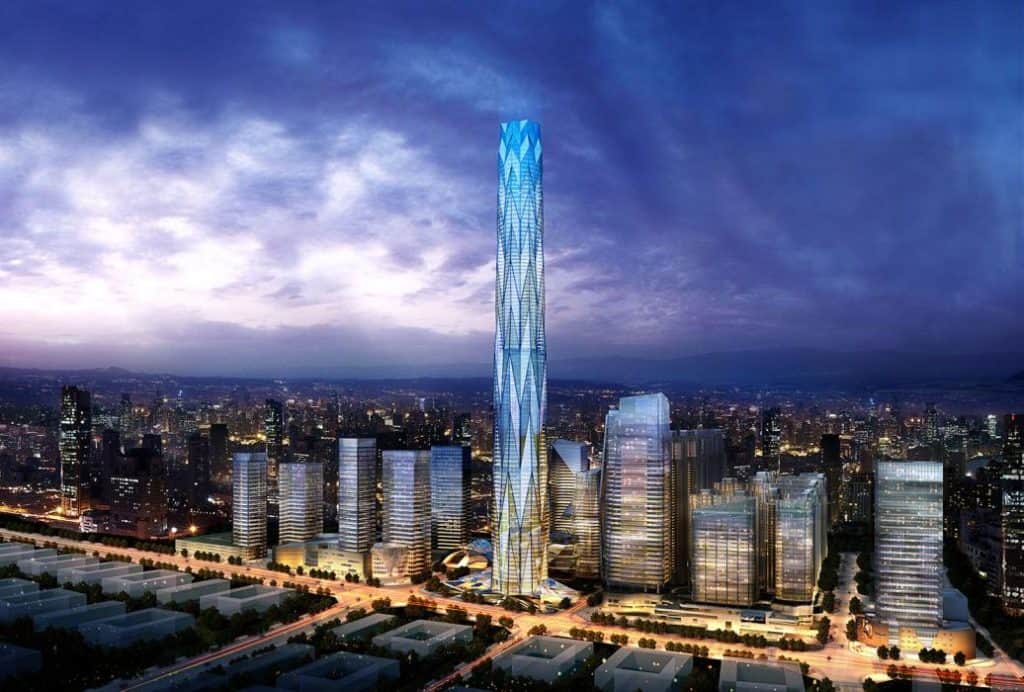 Like the mountain ridges reflecting the light of the sky and the valleys reflecting light from the earth, the iconic tower will perform as a light sculpture to diffuse light from 360 degrees, creating a connection between sky and earth. A series of inset LED lights along the exterior will enhance this effect at night, causing the tower itself to be an enduring visual centrepiece for the larger development.
The design for the complex—including the main tower, two small towers and six-story podium, with a total building area of 395,305 sm—interprets and integrates Chengdu's urban structure, local culture and Chinese traditional feng shui theory in a modern form.
Its goal is to create a comfortable garden city environment with convenient traffic pattern for vehicular, pedestrian and metro transportation.