Finding a worthy hairdresser or barber to entrust your locks into can be complicated even without a language and a culture barrier
We often resort to screenshots of the style we want or shots from a few angles of our last good cut in order to communicate our desired effect to the hairstylist. 
People have been known to scope out good places by watching the stylist work and their results for a bit before committing. Asking the stylist for photos of their work can also be a good way to judge someone's handiwork (or have a little scroll on their WeChat profile). 
We are pretty fortunate that fashion-conscious Chengdu has a wealth of options at many price ranges, from neighbourhood spots where the basic xi-jian–chui (wash, cut, dry) service runs 20-50RMB to luxury salons that charge several hundred yuan per visit. 
Appointments at neighbourhood spots are usually not taken as customers are cared for on a first-come-first-served basis, so it pays to time visits to a popular salon during off hours. Higher-end salons usually have a sliding scale where services by less experienced stylists come at a bargain and the most experienced stylists come at a premium.  
You can also expect dye or perm services to cost quite a bit more than the basic cut. Several salons offer memberships or cards that can shave a good percentage off your bill; if you find a good place that you intend to visit regularly, this is usually well worth it. 
Below are a few good places in town to get you started 
Partners Paris 法国沙龙
(Formely "Lain Guy Paris French Hair Salon")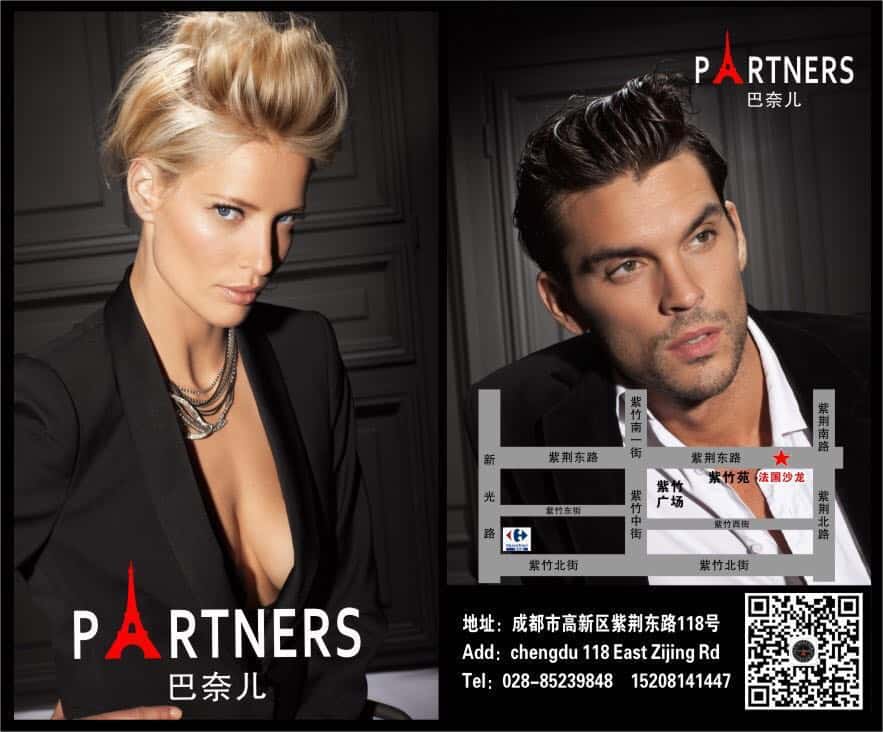 Haircut and style runs from 80RMB (children) – 480RMB. Haircare, coloration, and perms, and VIP cards available.
Address: Chengdu 118 East Zijing Rd. 成都市高新区紫荆东路118号
Tel: 028-85239848
Social Club by Golden Standard 黄金标准
Not only a barbershop, but also a place where you can have a drink and hang out with friends.
"A social club for everyone to relax at! This is more than a barbershop – with entertainment equipment such as a ps5, 150 inch screen, projector with Playstation and a bar, Social Club is a place to really wind down! A barbershop that provides all kinds of services to help men to create a better, healthier individual image, including customized haircut, hair skincare, styling, shaving, skincare, hair tattoo and body tattoo, etc."
Opening Hours: 10am-9pm
Tel.: 19938016864
Address: No.81 East Huaxing St. Jingjiang District  锦江区华兴东街81号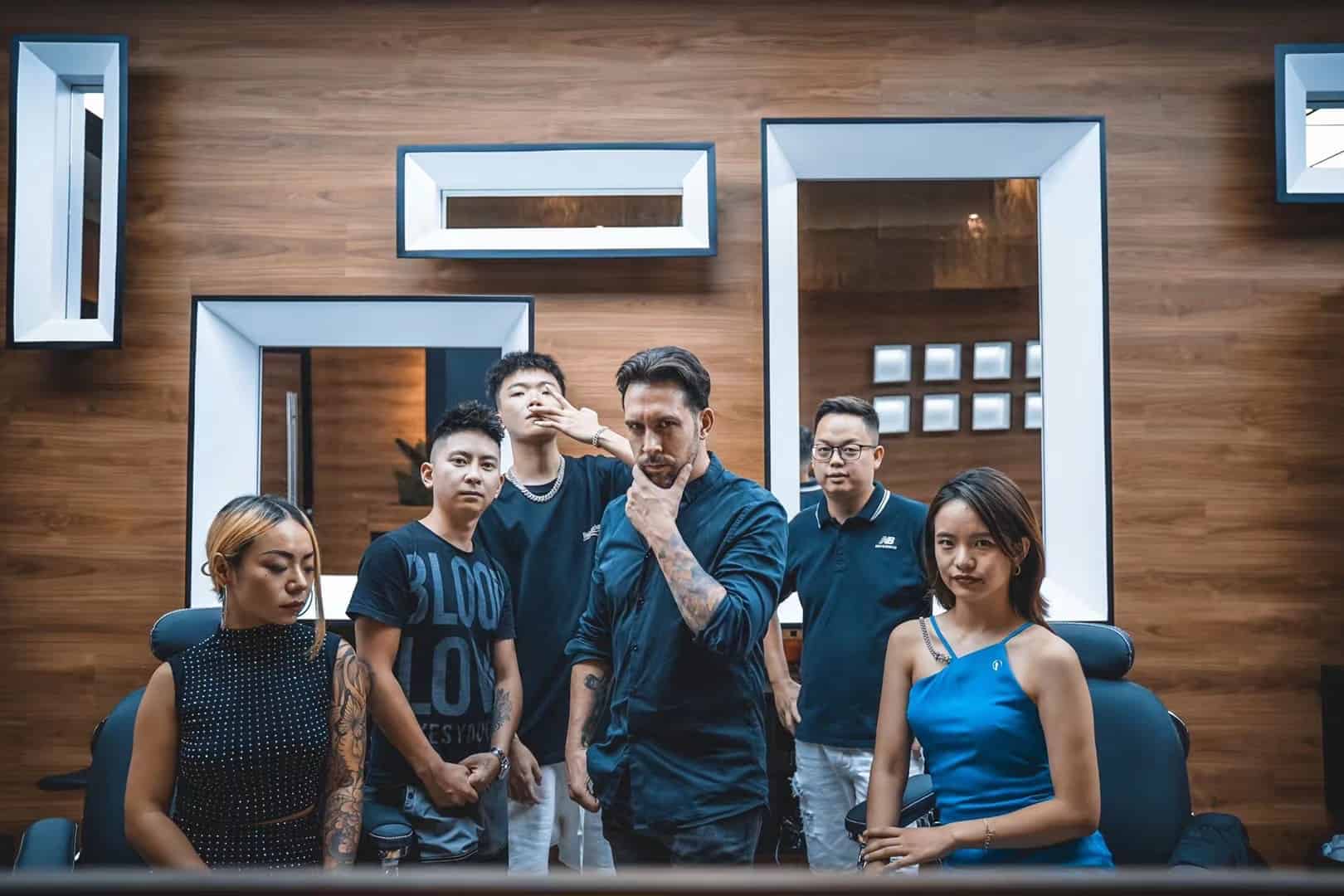 Chengdu Afro Beauty Salon and Barbershop
CLOSED for now, will reopen in a new location later.
If you're black finding someone who knows what to do with your hair in China can be a bit of a nightmare. Alas, fear not. Chengdu's Afro Beauty Salon and Barbershop are on hand to meet your needs.
Address: 
Tel: Mark 13980804965 , Bill 156-0821-1001
Hair Code 芭曲发廊

Addresses:
Tai Koo Li 8, Middle Shamao St.中纱帽街8号远洋太古里
24,B1/F, Galleria, 99 1st Shenghe Rd. 盛和一路99号凯丹B1楼24
Tel: 65979615
5/F, Shihao Plaza, 998 2nd Tianfu St. 天府二街998号世豪广场5F
Tel: 84532622
S Sense Salon 意念造型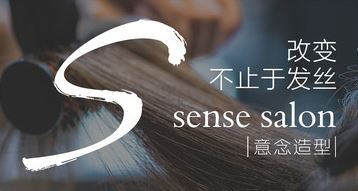 A cut and style will run around 200RMB at this fashion forward brand with a few locations around town; look for groupons for their newer locations. The Lan Kwai Fong branch has a foreigner barber (Daniel Tsachev) with over 20 years experience. RMB 288 for classic cut, RMB 388 for special design.
Address: Jinjiang District, Lan Kwai Fong, Building 4, No.4 锦江区锦官驿街1号水锦界4栋4号
Tel: 65190069
Toni & Guy Hairdressing

Needing no introduction, Toni&Guy have mutiple salons around Chengdu.
Addresses:
512, 5F, Yanlord Landmark, Sect. 2, 1 South Renmin Rd., 人民南路2段1号仁恒置地广场5楼512单元
Tel: 86650277
No. 19, 2nd Ring Road West, Renhe Spring Mall 3F B Area (close to Guanghua Village) 二环路西二段19号仁和春天百货3楼B区 (近光华村)
Tel: 61500399
Shuijin Jie (behind Lan Kwai Fong) Building 4, No 4 锦官驿街1号水锦界4栋4号
Tel: 65190069
L2-2046, West Square, Jianfa Luzhou, No. 1033, Tianfu Second Street, Fuhua North Road Junction, Wuhou District, Chengdu. 天府二街1033号建发鹭洲里西广场 L2-2046贰麻酒馆楼上
Show Salon 示造型

This is a very good value place; 68RMB will get you a new do, but specials and groupons are often available.
Address: East 1st Ring Road, Section 5, No. 87, YangGuangXin Mall F3 一环路东五段87号阳光新业中心3楼
Tel: 85292258
Cover卡伦造型

Expect to pay around 100 for a haircut at this salon chain.
Addresses:
Tianfu Middle Road No. 1, Century City, South Entrance of Exhibition Center (close to Hongqi supermarket) 高新区天府大道中段1号新会展中心南门 (近红旗超市)
Tel: 85220589
No. 35 of Tongzilin West Road 紫荆西路35号
Tel: 85122189
Perry 尊尚柏丽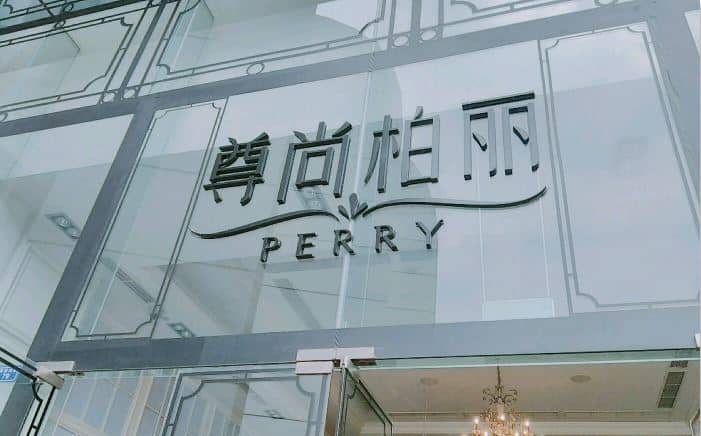 Haircut and style runs from 100RMB-300RMB; memberships are available. Spa services are also offered.
Addresses:
Zijing South Rd No. 5209 (close to Shanghai Garden) 紫荆南路52号附9号(近上海花园)
Tel: 85251888
No. 1700 North Tianfu Avenue, Exhibition Center Exit N1 天府大道北段1700号新世纪环球购物中心N1出口旁
Tel: 68731889
NYC Color Studio specializes in one on one hair consultations. 
With almost a decade of experience in cutting hair in the US, NYC Color Studio offers colors, cutting, styling to women, who have a wide verity of hair types. She is an expert colorist, doing western style balayage and highlights.
Address: Wuhou District, Renmin Road, Section 2, No. 21. Shouhang Xincheng, Unit 2 Building 2, 11F, 1102   武侯区二环路2段21号 (棕南妇科医院后面). 首航欣程 2栋1单元1102
Tel:
Lavish Locks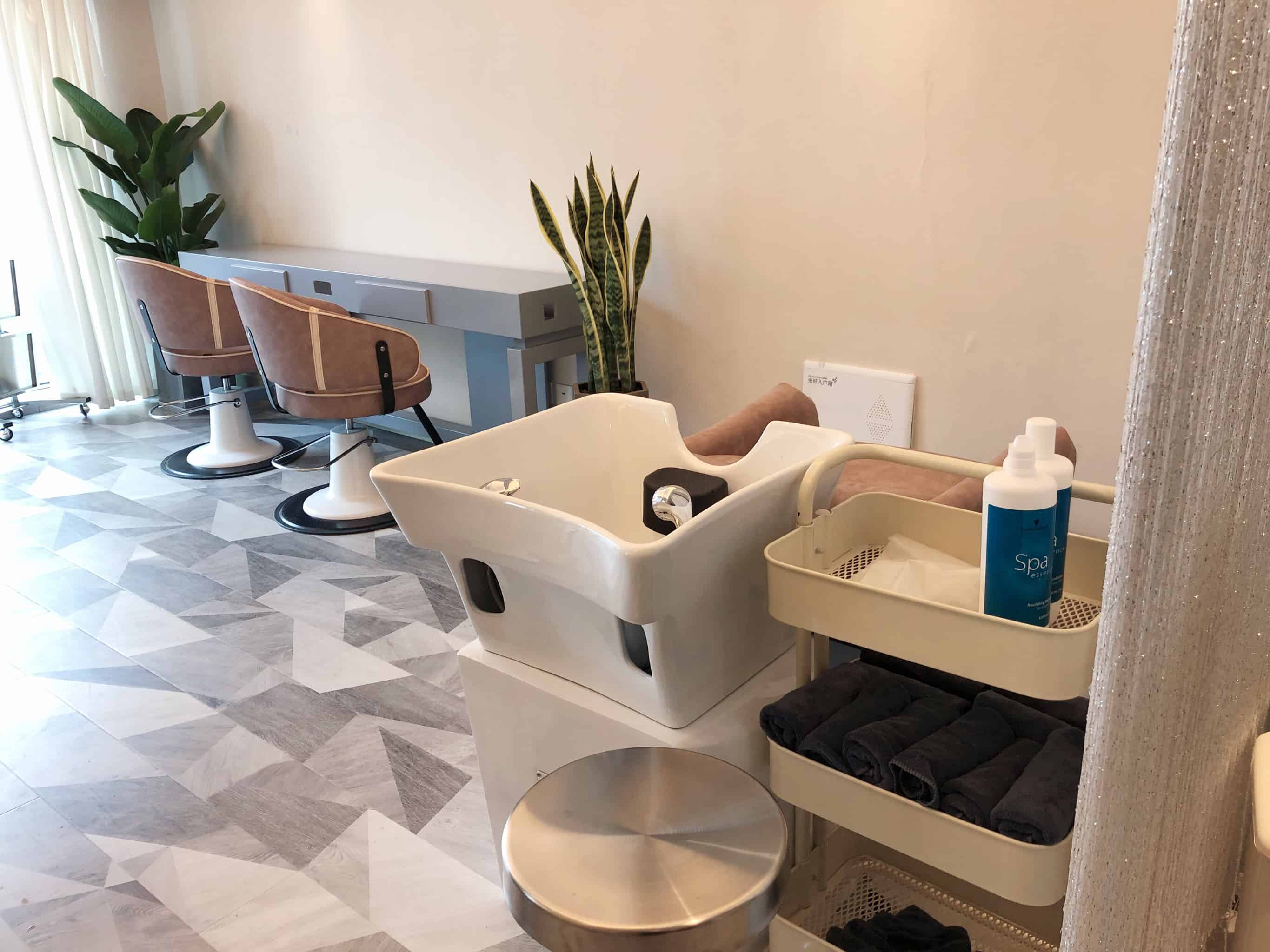 Haircut: 150 RMB
Shampoo Blowdry: 50 RMB
Colour: Short hair 380 RMB, Medium Length 480 RMB, Long Hair 580 RMB
Highlights: Short Hair 480 RMB, Medium Length 580 RMB, Long Hair 680 RMB
Hair Treatment: Short Hair 150 RMB, Medium Length 200 RMB, Long Hair 240 RMB
If its a complicated two-colour dyeing process then you need to add a 50% fee. If it includes needing to bleach your hair then you need to add a 100% dyeing fee.
Address: 天府大道中段500号东方希望天祥广场C座27楼19号
Telephone: 18682625813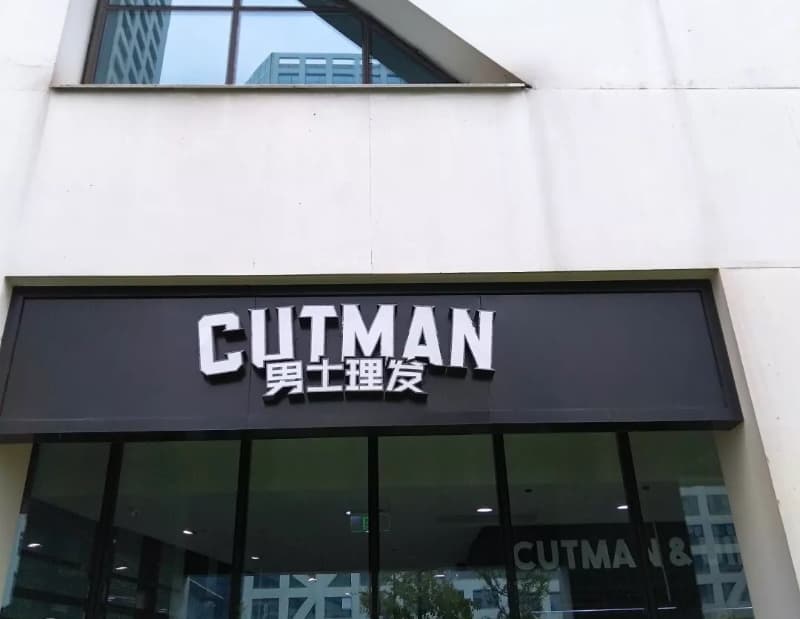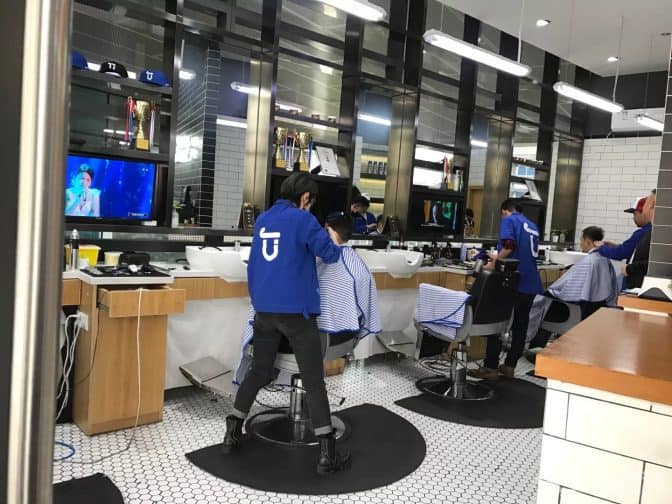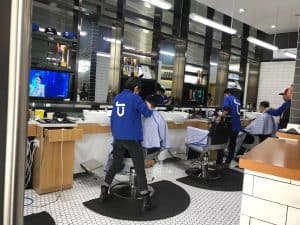 Several location around Chengdu.
Opening Hours: 10am-10pm
Address: 人民南路四段三号来福士广场3005 号 No.3005 Raffles City, No 3 the 4th Section Renminnan Road
Tel: 028-89895818
Butcher Barbers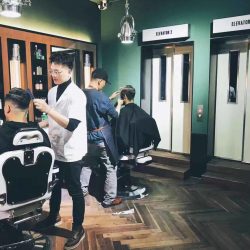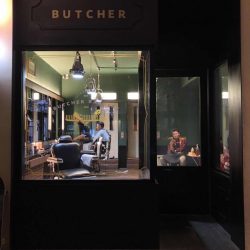 Opening Hours: 11am-9pm
Tel: 15719419494
Address: No. 46Mofang Street 磨坊街46号