Hester Welch progressive theatre specialist and newcomer to Chengdu describes her weekend in the city.
My Weekender is a feature brought over from Shanghai where people doing cool and creative things tell us how they spend their weekends in the city. Hester is a London based theatre maker and producer. She is an Associate Artist at an international physical theatre company and is currently on a project to introduce immersive theatre to Chengdu at  Marphy's Play House. New to Chengdu, Hester is now dealing with the challenges of working in a Chinese creative environment – and this is how she'll spend her weekend in the 'Du.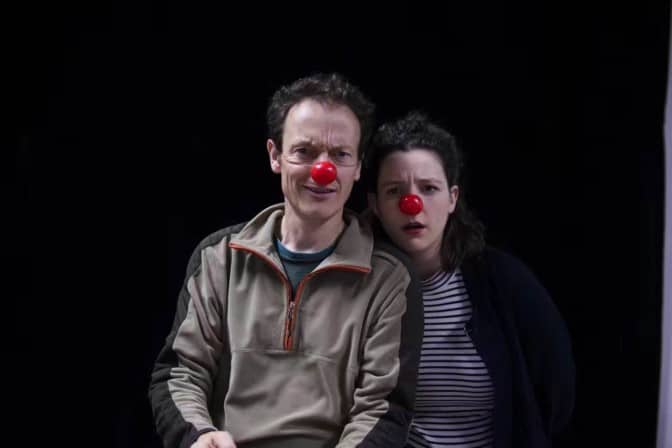 I came to Chengdu to join our partner Marphy's Play House. This is the first institution of drama and education in the South West of China and they are doing a marvelous job pioneering a new approach to education in China.
I had never been to China before and was not sure what to expect. Although I've been pleasantly surprised about how easy I've settled in, that doesn't mean life and work hasn't gone without its challenges! 
The difficulties of working in the Arts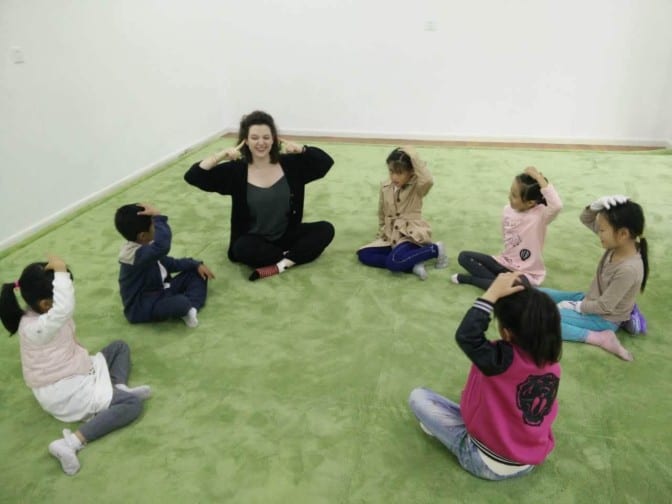 Not only do rehearsals and meetings take twice as long, but cultural reference points are so different. It can take both the Chinese and English speakers much time and effort convey a specific meaning or feeling.
Actor training is very different here. In the west, we have drawn a lot of inspiration from the east in terms of performance making. Many warm ups I use are taken directly from meditation and yoga practices. But in China they are very keen on Stanislavski, a Russian practitioner from the early 1900's, who is famous for naturalism (see all Chinese dramas).
Immersive theatre is so new here, as is education through drama, so it has been challenging for the Play House as a whole to convey these concepts to local people.
Friday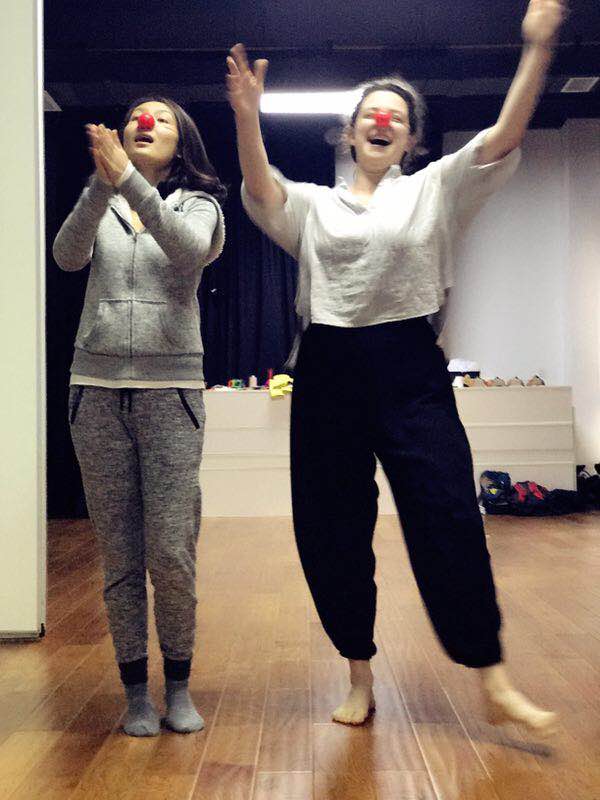 Our weekends are on Mondays and Tuesday's so my Friday – Sunday's are pretty busy! I have no classes on a Friday so I am either preparing for the weekend classes, or rehearsing for our performance. For this weekends performance, we have flown over a performer from Malaysia and I am also working with a fantastic Chinese actress.
The Forest – this weekends theatre experience is inspired by A Midsummer Night's Dream. It gives children the power to alter the reality of humans and change their ordinary life into one full of imagination and intrigue. The audience take on the role of the fairies and, led by Puck, add magic to the human world. After 30 minutes of performance, the children have the opportunity to participate in the experience with their parents. Playfully they can create their own magic power and determine their parents actions. It's something quite new for Chengdu.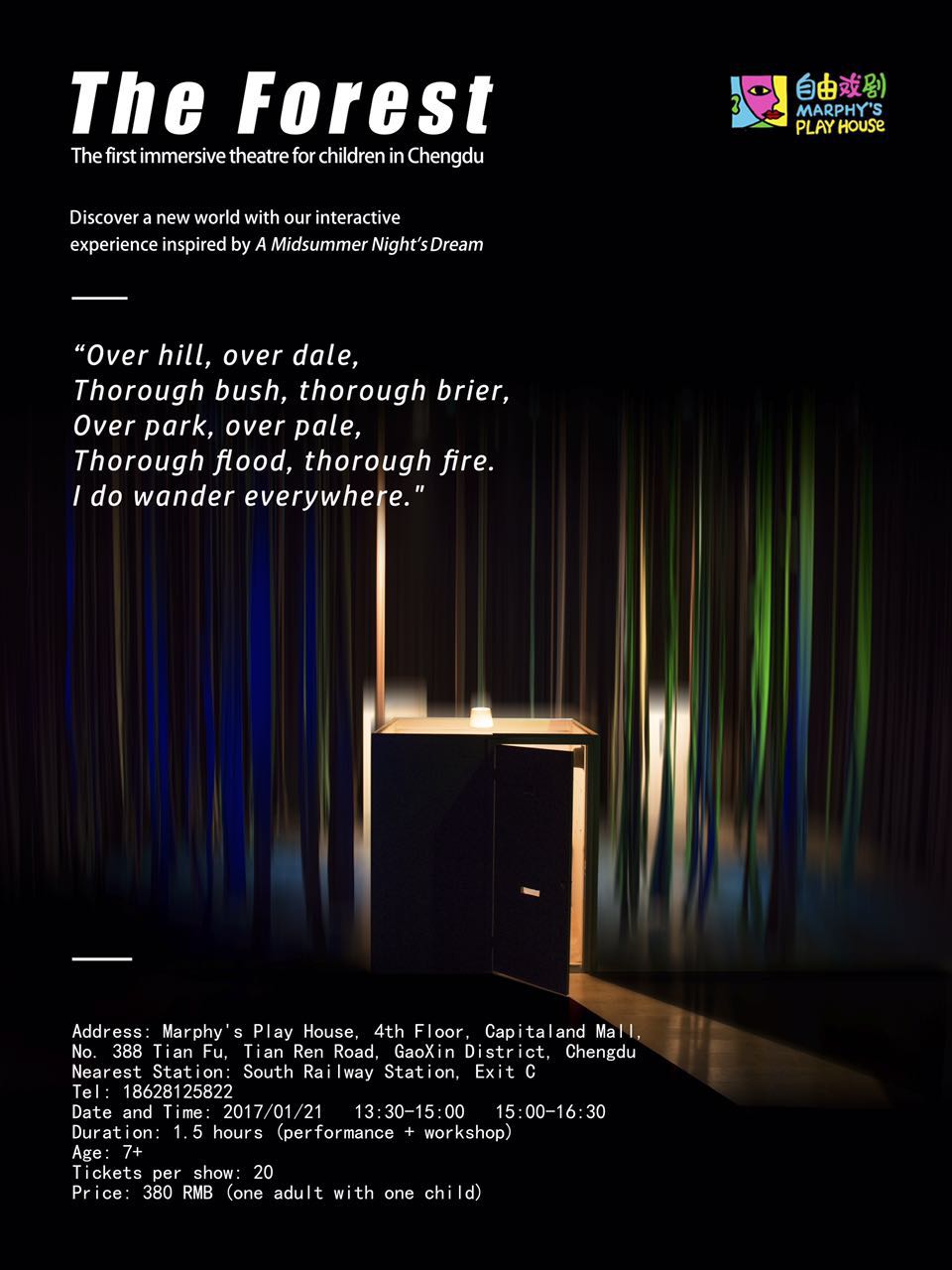 I expect I'll be pretty knackered by the evening, but I always try to head down town on Friday night for a few beers with some friends, usually at Commune or The Beer Nest. I've been lucky to find some cool women in Chengdu that also desperately deserve a drink by Friday night.
Saturday
Although this weekend I'll be busy with the performance, on Saturday morning, I usually I prepare for my class of lively 4-5 year olds with plenty of coffee and think ahead to my afternoon class of 9-11 year olds. For me most interesting class so far has been a session on 'power and status'. 
I asked the group to think of a character with high status and one student turned to me and said "but we are all equal, we all have the same status". I had never thought about the difference in teaching this material in a country with a different political system – compared to the (supposed) democracy back home! My older group are now researching stories from various minority groups in China to use as a starting point for their own performance.
By the evening I still have that Saturday feeling even though I'm not on my weekend yet and head out for a meal with friends. My recent favourite is the vegetarian hot pot restaurant near Haufu Avenue station!
Sunday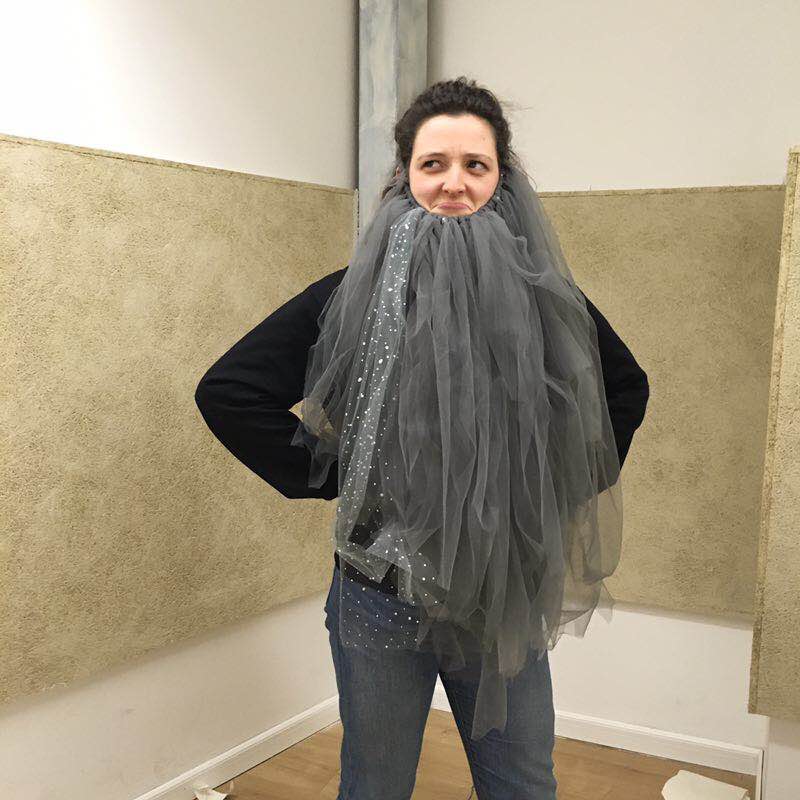 By Sunday my week is starting to wind down, with only one class. I will Skype with my boss back in London who offers advice and support on the challenges ahead. Then in the evening I crack open a beer, put my feet up and relax with some more work from London like sorting my taxes!
Find out what other interesting people are doing in Chengdu Here…