Profile
Honey and Malt 蜜和麦精酿啤酒馆
Around 25 craft beers on top, in Chengdu's Tongzilin area.
Honey & Malt, a craft beer bar opened end of December 2016, has one of Chengdu's most impressive domestic craft beer selections. With 22 beers currently on tap, they have the potential to pour up to 30 different types of beer, and their ultra-modern system keeps different pressures and temperatures for each keg. The range of offerings is quite impressive and different from other craft beer selections at pubs across the city. They focus primarily on brews from NBeer in Beijing, Trip Smith in Guiyang, No. 18 in Wuhan, Bmax Brewing from Shanghai, Master Gao in Nanjing, as well as Harvest Brewery located right here in Chengdu.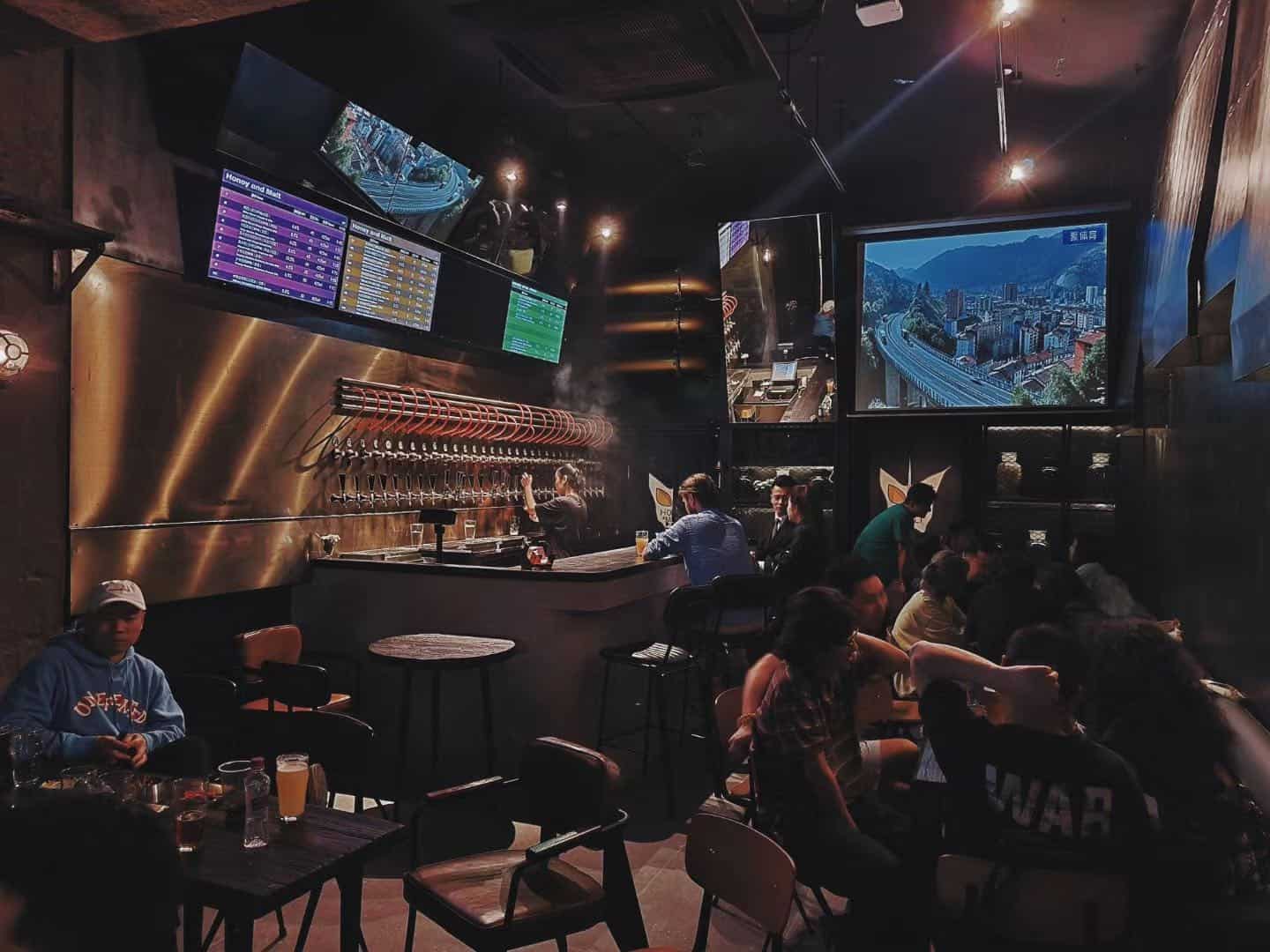 Walking in from the cool night air, the place felt immediately warm and inviting with a clean open concept and simple design. The sides were lined with wooden tables, and there was ample space to pony up to the bar, the walls lined with classic vinyl and record covers. American musician Papa Doc, picked away on an acoustic guitar and growled out some classic covers.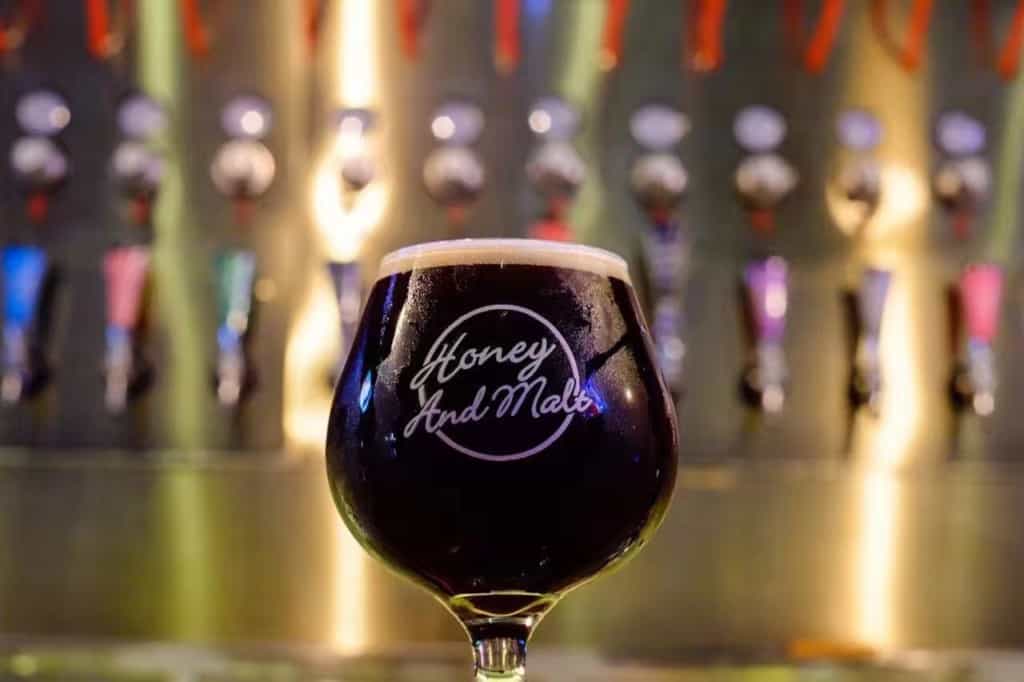 Somewhat overwhelmed with amount of choice we opted for a few flights where we could taste 6 beers at a time in convenient sample size. There are plenty of safe choices on the menu as well, but the selection available at Honey & Malt allows you to experience a variety of beers that aren't available in most other places in town. The craft beer scene in China has exploded in the last few years, and bars such as this give us an opportunity to keep up with what these domestic brewers have been up to and explore their creativity as they forge new brewing traditions.
Aside from beer Honey & Malt offers some simple fried bar snacks. Keep an eye out for special events they host with brewers.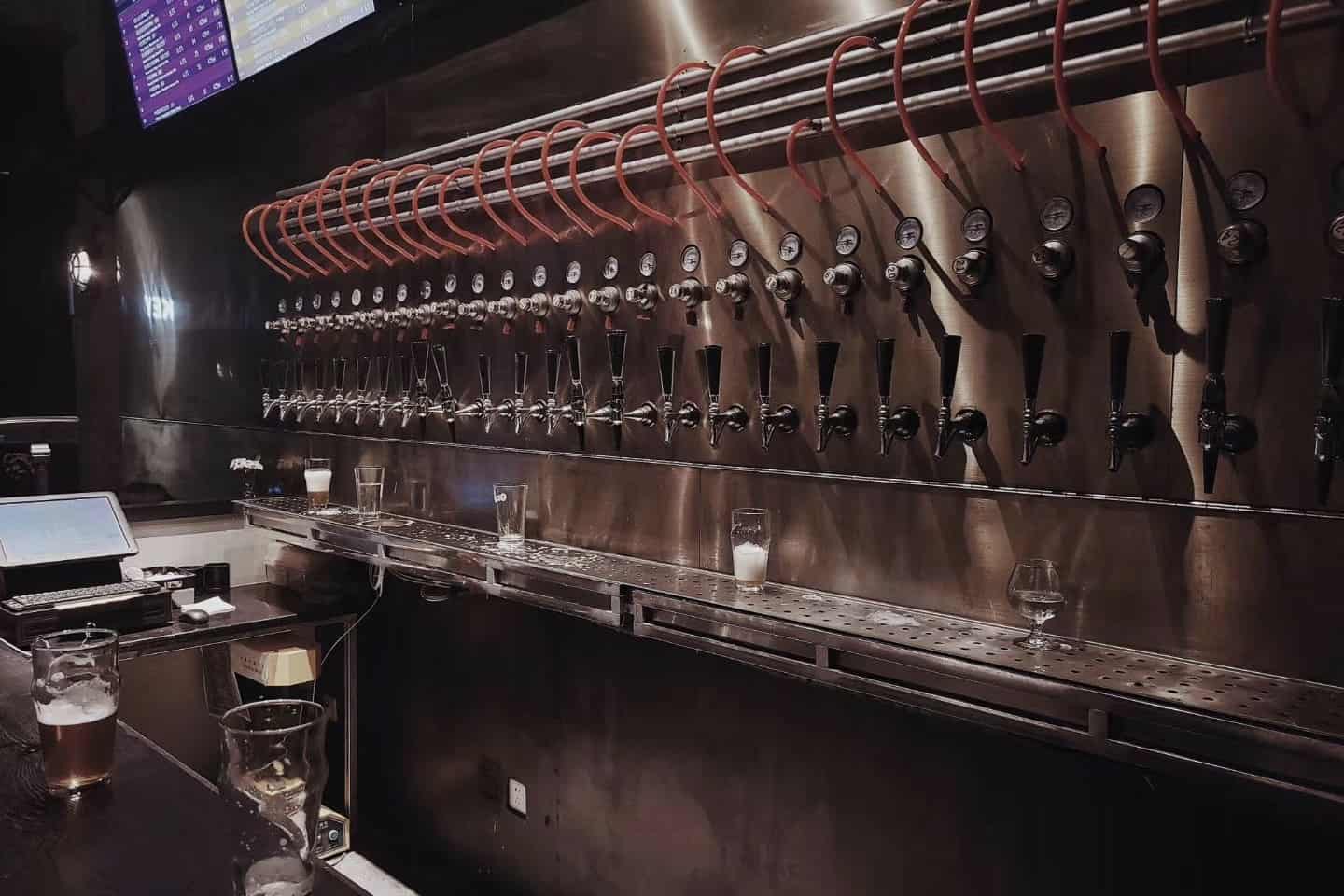 Deal: Buy 1 get 1 Free for 20 selected craft beers, Monday to Sunday before 8:00
Address 地址: No. 20-8 Tongzilin East Road  桐梓林东路20号附8号
Phone Number 电话号: 18518475006
Opening Time 营业时间: 5pm-late
Reviews
Events
Tongzilin East Road, Wuhou District
Chengdu City
Sichuan
October 23, 2020, 5:00 pm
-
1:00 am
More Locations
科华北路60号SOHO沸城A座顶楼120
Chengdu City
Sichuan