Profile
[Changed to DR Bar in 2021]
Paulaner Bräuhaus 保拉纳啤酒坊

In the Kempinski Hotel, the Paulaner Bräuhaus offers up a great selection of German food and even has a micro-brewery. High class drinking and eating is not far off from the original.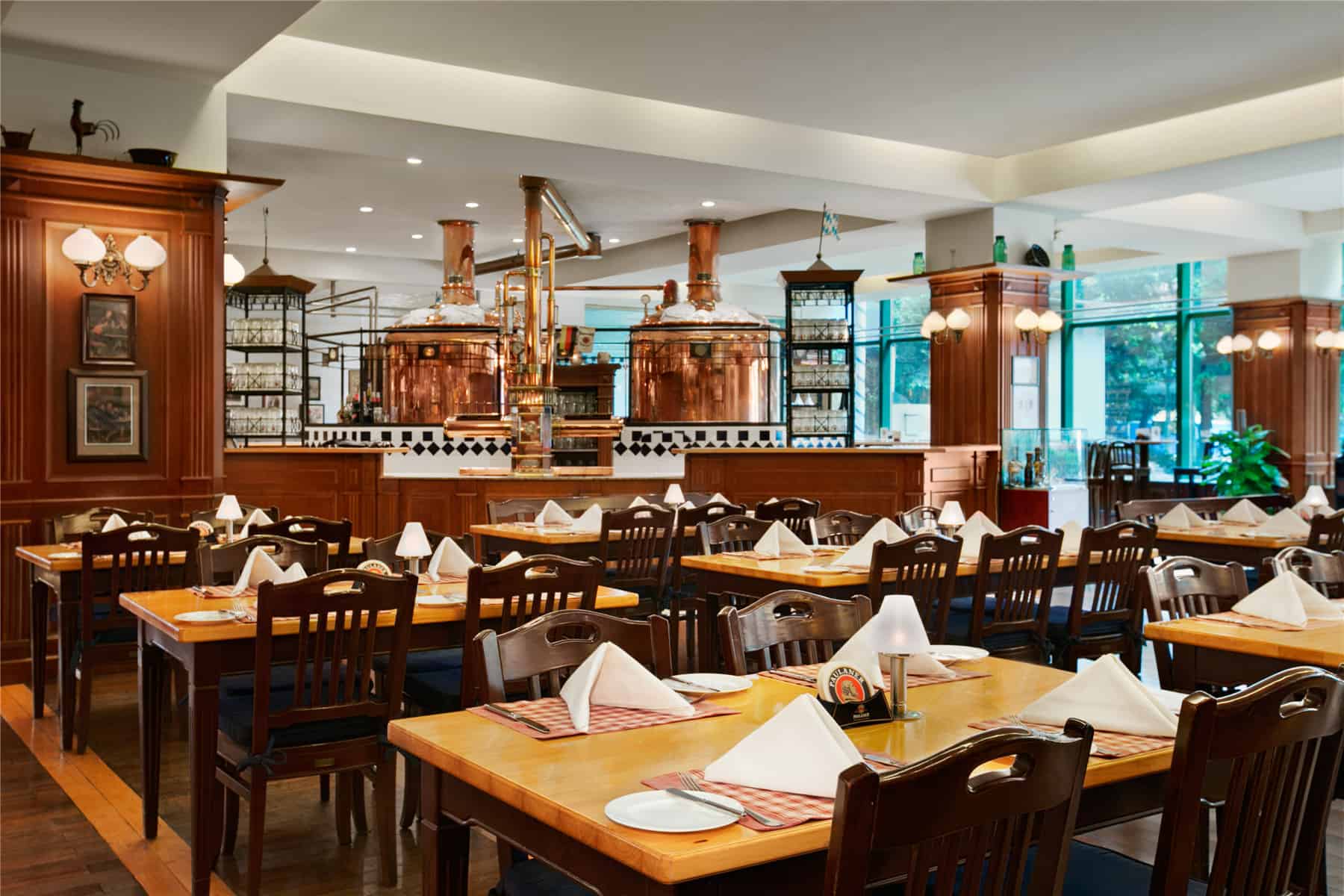 We entered the Paulaner brewery and restaurant in the Kempinski hotel, which is one of the earliest five star hotels to open in Chengdu, from the outside entrance just off of South Renmin road. Entering it feels more like a neighbourhood watering hole than a hotel and is dominated by the large fermenters where their own house lager and dark beers are brewed. The menu is in German, Chinese, and English with the first few pages devoted to their house brewed beer, beer cocktails, schnapps and German specialties. There are enough cuts for the steak lover to find their favourite style and a page of European desserts offers sweet endings.
  They got us started off on the right foot with a unique bread service that included pretzels served on a rack with pretzeled rolls and dark rye bread sided with liver pate, butter and a delicious seasoned pork fat based spread calledshmalz (the pretzels and bread are also available to pick up in the Kempinski Deli). We sampled a generous serving of Angus beef tartare, mildly seasoned raw beef served with a raw quail egg on top and sided with dill pickles and some more excellent toasted bread. A crab cake, starchy with potato, was garnished with spicy salsa and avocado, and a serving of homemade pappardelle with porcini mushroom ragout was a vegetarian friendly offering on an otherwise meat heavy menu. The romaine salad with Guizhou ham was cool and refreshing with anice contrast between the sweet dressing, salty ham and tender Brussels sprouts.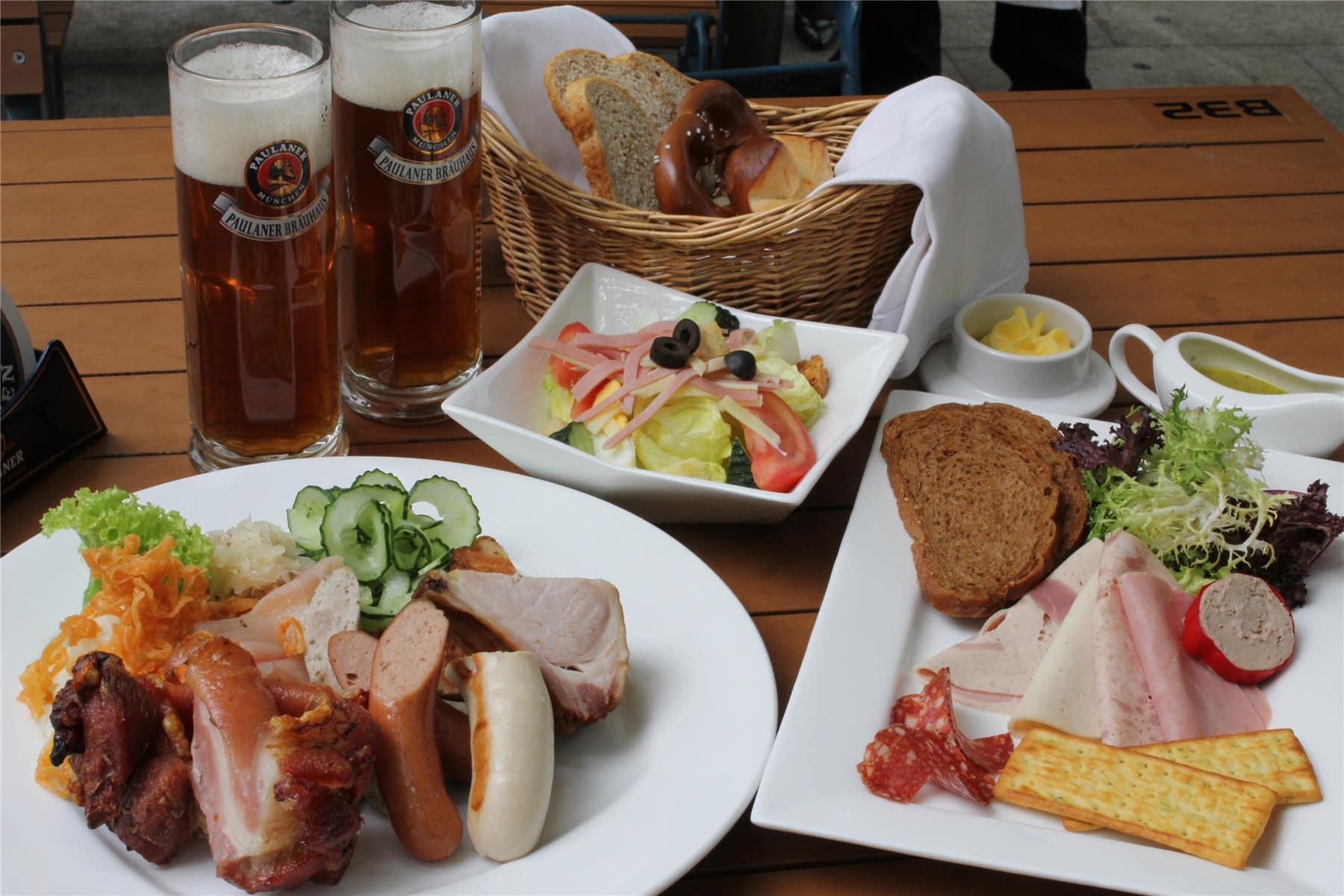 From the Chef's Favourites section of the menu, the mixed sausage platter was pretty interesting, offering a selection of sausages sided with really good sauerkraut. Some of the sausages were savoury, some mild and some spicy enough to challenge even a local Sichuanese palate. The roast pork knuckle with crispy skin showed off all the textural interest in this well-loved cut of meat and was escorted by a very good pile of mashed potato topped with crispy fried onions. The dessert menu has lots of desserts that we traditionally associate with Germany like black forest cake and apple strudel, but we went with their macadamia cheese cake, which had fantastic flavour and texture with the macadamia nuts down near the crust.
Paulaner has a good combination of a cool, informal atmosphere with a kitchen that takes its work seriously.
Per person cost for food at Paulaner is about 200RMB and up.
Address: 42 South Renmin Road Kempinski Hotel 人民南路4段,凯宾斯基大饭店一楼
Website: http://www.paulaner-brauhaus.com/chengdu
Reviews
More Locations
高新区富华北路666号UPark公园B栋
Wuhou
Sichuan