[:en]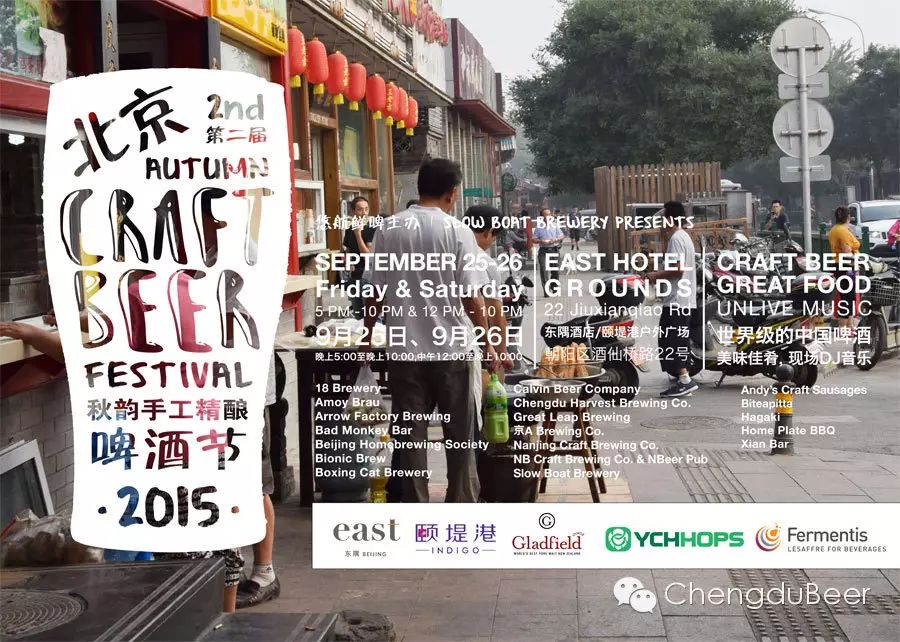 Slow Boat brewery presents Beijing's 2nd Autumn Craft Beer Festival. The goal is to provide beer lovers (and the beer curious) with a platform to showcase their beer, while increasing exposure of craft beer and breweries in China generally.
第二届北京秋韵手工精酿啤酒节9月25日周五、9月26日周六, 地点位于北京东隅酒店的颐堤港广场。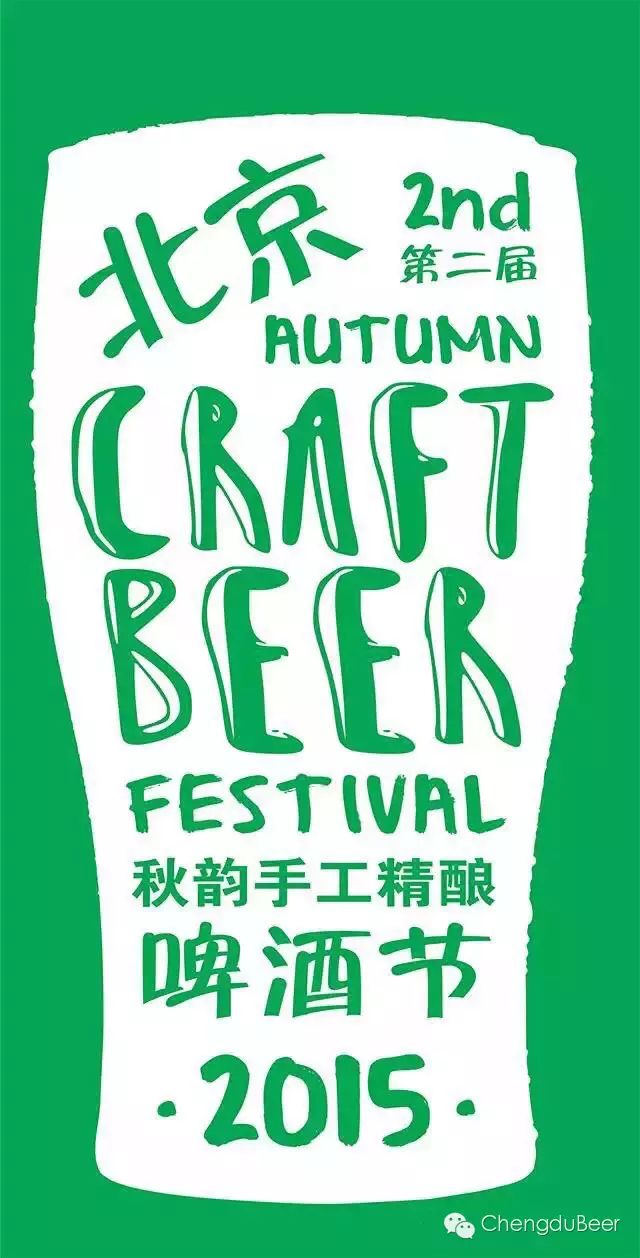 Includes Dj's, prizes & lot's of good [craft] beer and food.
The 2nd Beijing Autumn Craft Beer Festival is designed to highlight:
1) World-class Chinese Beers
2) Chinese Craft Breweries
3) Autumn Beers
Date: September 25/26, 2015
Time:
– Friday, 5pm – 10pm
– Saturday, 12noon – 10pm
Venue: East Hotel Grounds 北京东隅酒店的颐堤港广场
Expected number of guests: 5000
Expected number of vendors: 20 (beverage and food)
Website: www.bjacbf.com 2015 Beijing Autumn Craft Beer Festival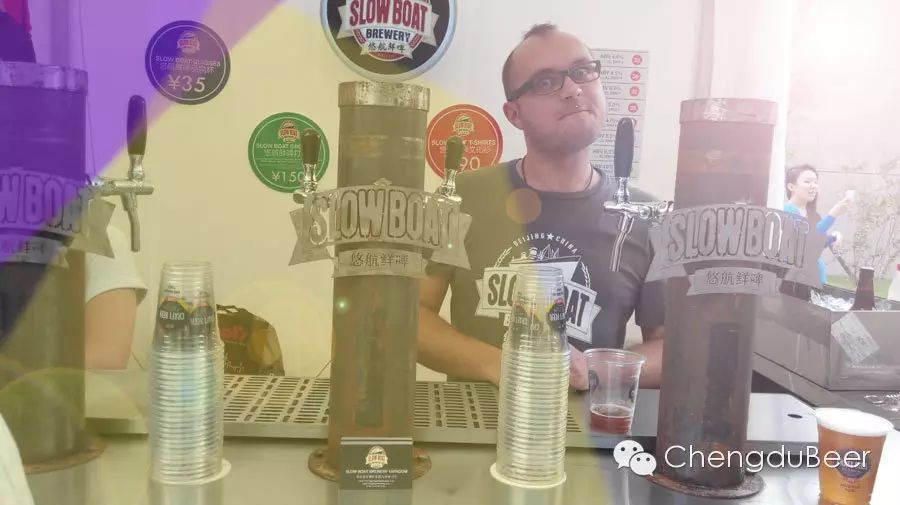 Attending Craft Breweries:
-Beijing Homebrewing Society [Beijing]
-Boxing Cat Brewery [Beijing]
-Great Leap Brewing [Beijing]
-京A Brewing Company [Beijing]
-NB Craft Brewing Co. [Beijing]
-Arrow Factory Brewing [Beijing]
-Slow Boat Brewery [Beijing]
-Calvin Beer Company [Hefei]
-Harvest Brewing Co. [Chengdu]
-18 Brewery [Wuhan]
-Master Gao Brewing [Nanjing]
-Bionic Brew [Shenzhen]
-Bad Monkey Brewery [Dali]
-Amoy Brau Brewery [Xiamen]
-Near The Wall Brewery [Xi'an]
Food Vendors:
-Andy's Craft Sausages
-Biteapitta
-Homeplate BBQ
-Hagaki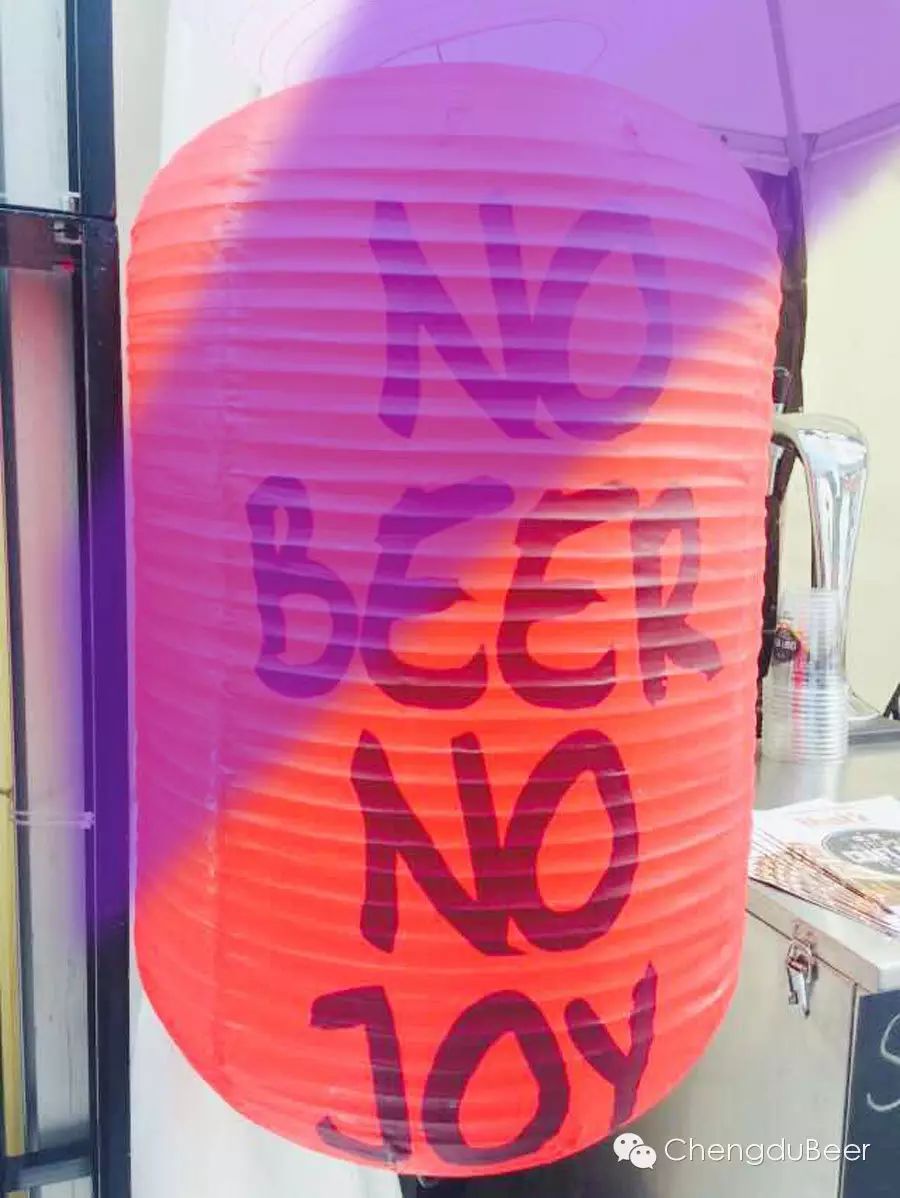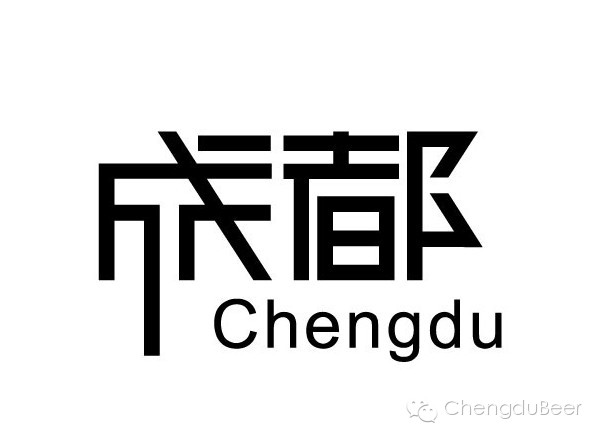 搜罗成都全城大Party活动,请猛戳这里!
Want your events/ parties listed? 
=> Contact us!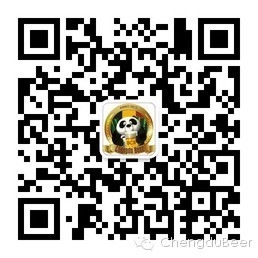 *更多活动,请点击左下角的"阅读原文"
*More Chengdu info/ events: please scan our QR or click the button left down.[:]