Spring 2019: ART CHENGDU, Exhibitions and MORE
Chengdu's art scene isn't as mature as some of its East Coast cousins, but it's certainly stepping up. This week marks the beginning, of Chengdu Art Week, as the city welcomes several very well-curated exhibitions, art symposiums and a supersized edition of ART Chengdu. Berets at the ready…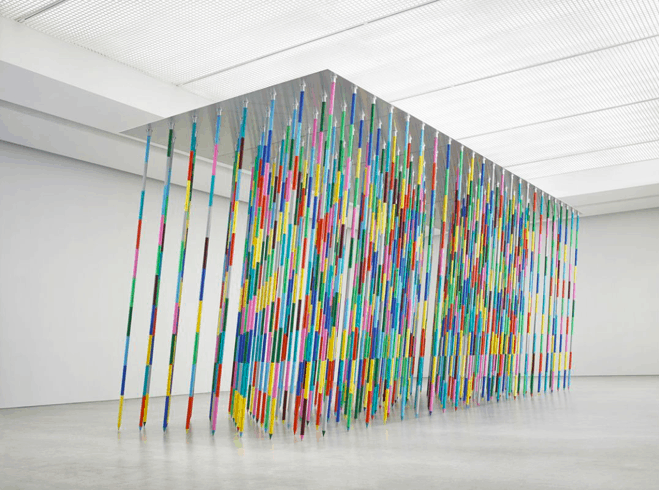 ART CHENGDU
28th April – 2nd May

Last year ART CHENGDU was the first international contemporary art fair to come to China's southwest – and received over 32,000 visitors in just three days.
This year, it has been SUPERSIZED to 8000 square meters which exhibit over 5 days. Contemporary pieces from 46 international and local Chengdu galleries will be on display.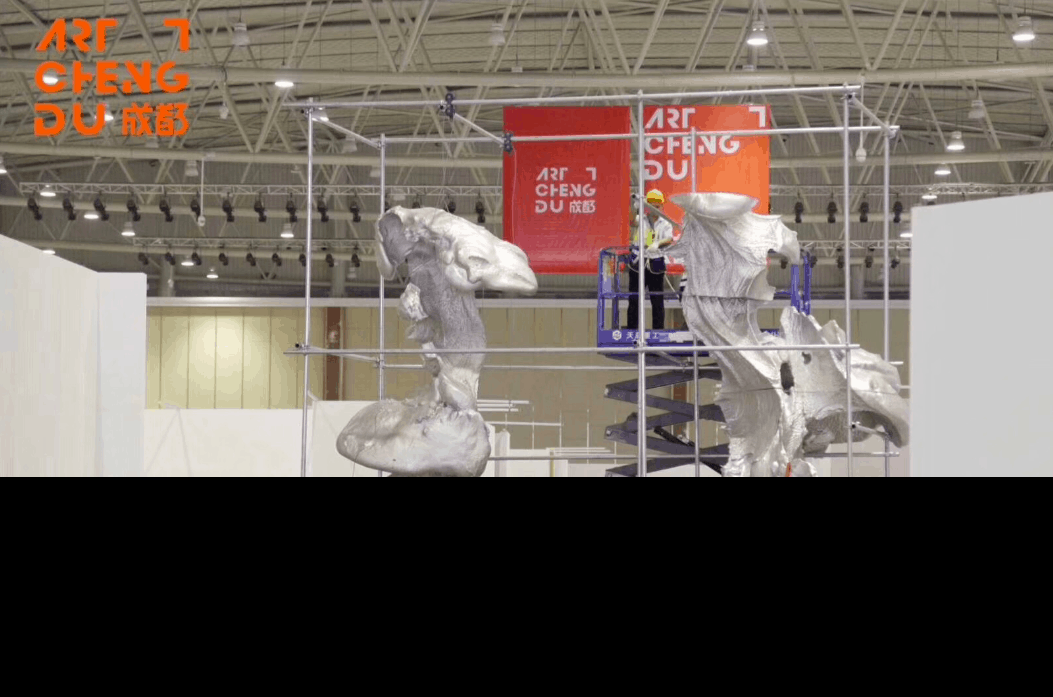 Time and date:
April 28th – May 2nd
28.4: 11 am to 6 pm, 29.4: 11 am to 7 pm, 30.4: 10 am to 7 pm
1.5: 10 am to 7 pm, 2.5: 10 am to 5 pm
Price:
28 to 29.4: VIP ticket 160RMB
30.4 to 2.5: Student: 40RMB, Regular: 80RMB single, 120RMB for 2 person
Address:
New international Exhibition and Convention Center
成都世纪城新国际会展中心
198 Shijicheng Rd, Wuhou District
Tibetan Contemporary Art Exhibition
19th April – 5th May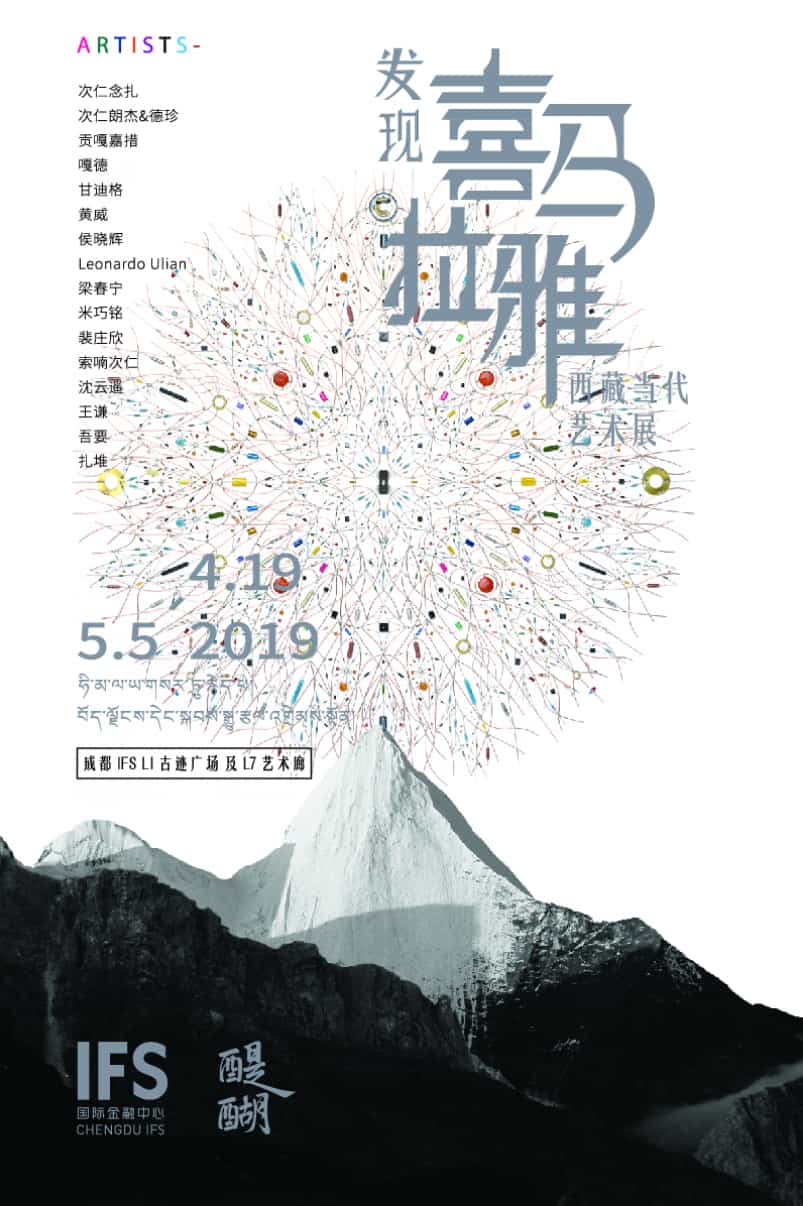 People around the world travel for thousands of miles to Tibet, with the same purpose — feeling the pulse of the earth from the top of the world. In celebration of this, this month, Chengdu IFS, and Tibetan art organisation Tihho are hosting a special exhibition: with works from Leonardo Ulian, Gade 嘎德 and Gonkar Gyatso 贡嘎嘉措.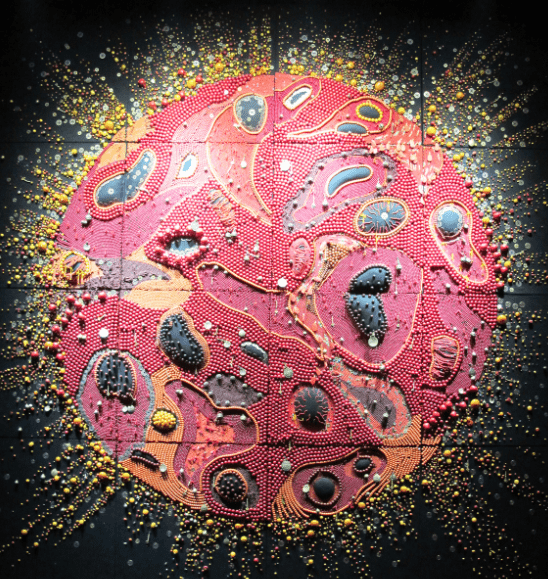 Time and date:
Discover the Himalayas is free of charge, and open daily between 10:00 – 21:30, until
5th May 2019.
Address:
Chengdu IFS
红星路1号3段,IFS国际金融中心,L1古迹广场及L7艺术廊
(Entrance next to Abercrombie & Fitch, by Chunxi Road Metro Exit C)
2019 Chengdu Festival Croisements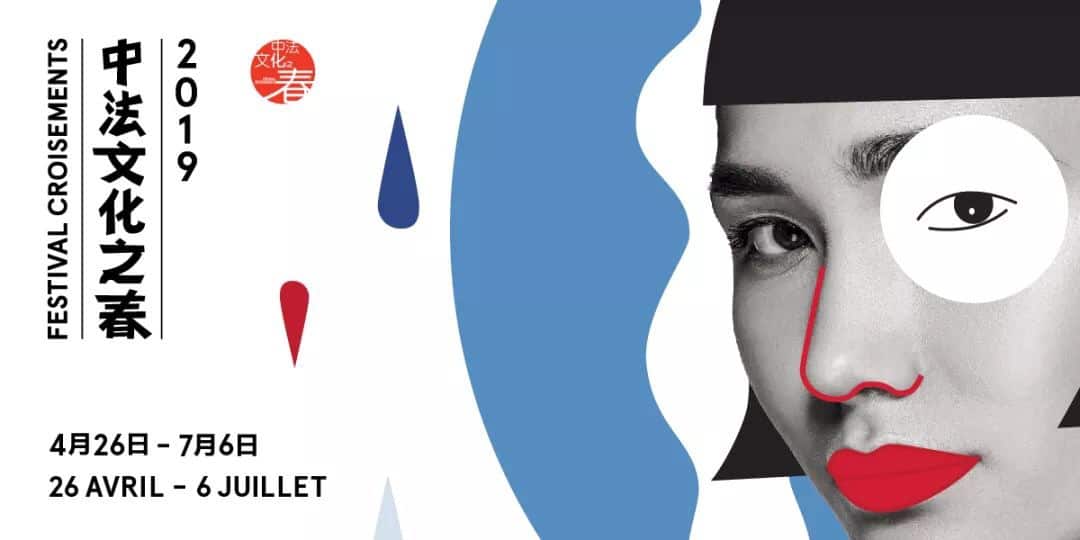 With the aim to encourage and develop the cultural exchange between France and China, the "Festival Croisements 2019" is performing a wide range of acts in 35 cities all over the country. This year we can look forward to performances in visual arts, theatre, dance and performance, circus, family-related events, classical and contemporary music, jazz and modern music, cinema and book-talks. Here In Chengdu, there are 10 different events open to the public for this year's festival, including drama play, musical show, circus and movie.
The activities are free but require pre-registration. See more details at the official wechat/ website of Faguowenhua (faguowenhua.com).
1.  Inaugural exhibition of the Chengdu Contemporary Image Museum – Henri Cartier-Besson,/ Sebastião Salgado/ Bernard Faucon
Chengdu Contemporary Image Museum 成都当代影像馆
29th of April, 10 am to 6 pm
2. What am I without you – Laëtitia Grimaldi Spitzer and Ammiel Bushakevitz
29th of April at 7.30 pm
Sichuan Conservatory of Music 四川音乐学院(大音乐厅)
3. INFINITE SET- a mixture of French electronic and jazz music.
3rd of May, 8.00 pm
Vinoteka Jazz Club & Wine Bar (IFS Chengdu)
4. 3D- H.M.G. Company
10th of May, 7.30 pm
Marphy's Play House 自由戏剧
5. Telunsu Concert Hall presents: Big Bang- A concert, performed by the Les Bon Becs quinted
31st of May, 7.30 pm
Telunsu Concert Hall 特仑苏音乐厅
Rose Square, Musical Village Bailu-Pengzhou
6.  Architecture en Mouvement- A conference with the famous architect Bernard Desmoulin
29th of May, 7 pm
Chengdu Museum 成都博物馆
7. A colourful ballad between the Orient and the West – The illustrations of Clémence Pollet, children's book illustrator
5th of June, 3.30 pm
Chengdu Museum 成都博物馆
8.  Reinoud Van Mechelen performs live in concert his ensemble of 'Nocte Temporis'
7th of June, 7.30 pm
Sichuan Conservatory of Music 四川音乐学院(大音乐厅)
9. Trio Maschere- The complete piano trio's of Brahms
12th of June, 7.30 pm
Chengdu Museum 成都博物馆
10. Fête de la Musique- featuring Lewis Of Man, Superjava, Sayan x Skillz, Mhend
22th of June, 4 pm to 9 pm
Wangjiang Park 望江楼公园
For its 14th edition, the Festival Croisements works with 35 cities in China on a program always at the forefront of originality. The festival will celebrate once again the artistic encounters between France and China, in all fields, from all times.
To learn more about the Festival Croisements 2019, check: faguowenhua.com
A Tale of Two Cities
27th April – 30th May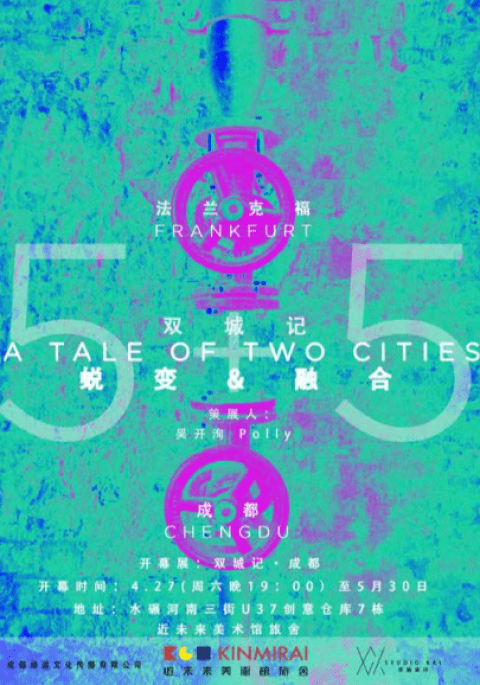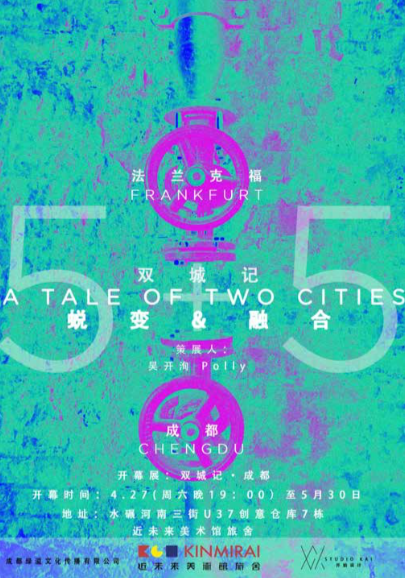 From Frankfurt to Chengdu, a collection of artwork that conceptualizes the comparison of the two cities. This exhibition takes an in-depth look at the impact of the best and worst times of each city. The exhibition celebrates the unity that art gives the people of the world and how it can make a difference. A tale of two cities is being exhibited now in the U37 Creative Park.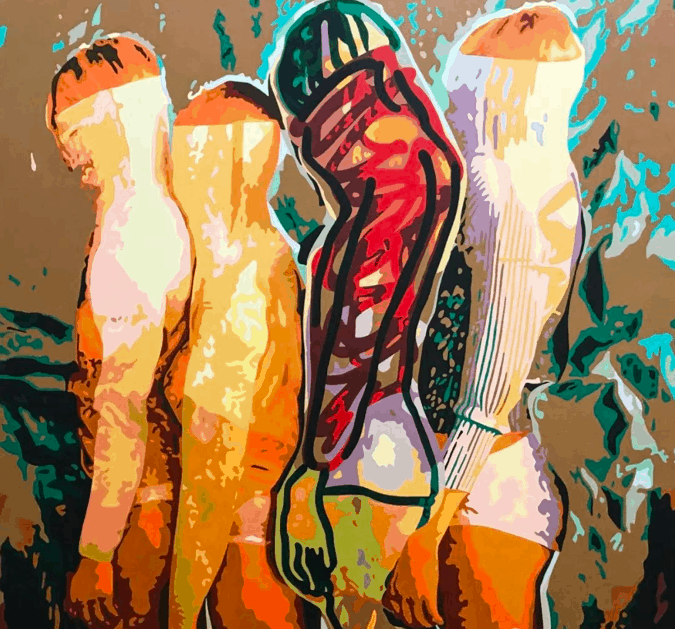 Dates:
April 27- May 30
10am -5pm
Address:
Building 7, U37 Creative Park, No. 37, South 3rd Street, Shuimohe, Jinjiang District
锦江区水碾河南三街37号,U37创意园区7栋
He Xianyu & Liang Chen Joint Exhibition
27th April – 28th July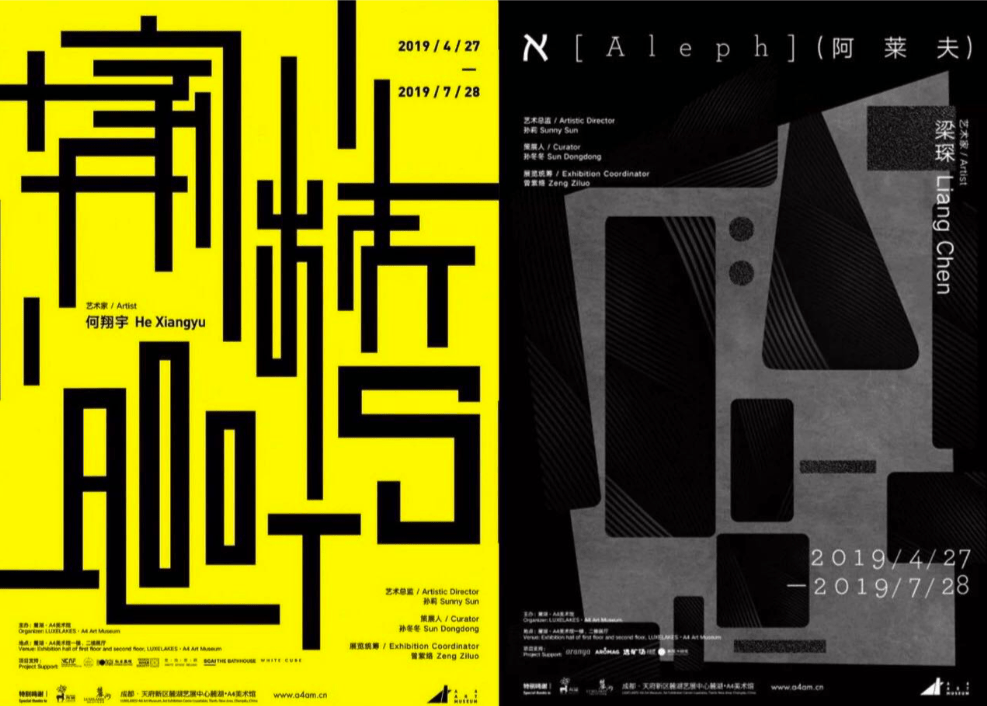 He Xiangyu: Roots
He Xiangyu, a Chinese artist to showcase his works at the 2019 Venice Biennale China Pavilion, will bring his solo exhibition Roots to Chengdu. It's the debut of He Xiangyu's Lemon Project, which can be traced back to his Palate Project. The former was first presented as a series of paintings on lemons. Using bright yellow to create visual hallucinations, he transformed the connection between the color and lemon into synesthesia: the visual fatigue caused by aggressive visual stimulation reminds people of the sour taste of lemon.
The exhibition Roots showcases four video works features lemon and the color yellow, an installation piece, and historical pictures. It is the first show of the artistic part of Lemon Project.
___
Liang Chen: Aleph
Aleph is the first letter in the Hebrew alphabet. As an artistic experiment in the context of architecture, Liang Chen's solo show is an immersive spatial installation. He set up seven interconnected black cavities in the exhibition hall, with their inner surfaces covered by seven kinds of clothing materials dressed by Liang from his childhood to the present. Clothing is regarded as the second skin of human beings, since it symbolizes personal memories and social mores. The objects and lights installed inside the cavities are symbols of the geological evolution of the earth and the process of human civilization. Every cavity can be regarded as an Aleph.
Date:
April 27 – July 28, 2019
Address:
LUXELAKES·A4 Art Museum 麓湖·A4美术馆
Roots exhibition 1F, Aleph exhibition 2F
18 Luzhen, Sect. 2nd, Lushan Ave.,South Extension South Renmin Rd.
双流麓山大道二段十八号麓镇A4当代艺术中心
Tel.: 028-85761265
www.a4art.cn