Thanksgiving Feasts NOT To Miss
2023 has been quite the year, and we've all got things to be thankful for. It doesn't matter if you're an American, European, Chinese, Latin, or anywhere in between – there's never been a better time to take a moment to be grateful for everything we have, and spend a meal with loved ones – this Thanksgiving.
GILI'S who have been serving up delicious western food, for brunch, lunch, and dinner, with all the flavours that remind us of home – will be offering set Thanksgiving meals – to suit any budget. If you feel like indulging, they are offering deluxe set meals, at 3 of their branches (Tongzilin, Tiexiang, and Luxelakes) including roasted turkey will make for a lovely romantic evening, or meal with your best gal pal.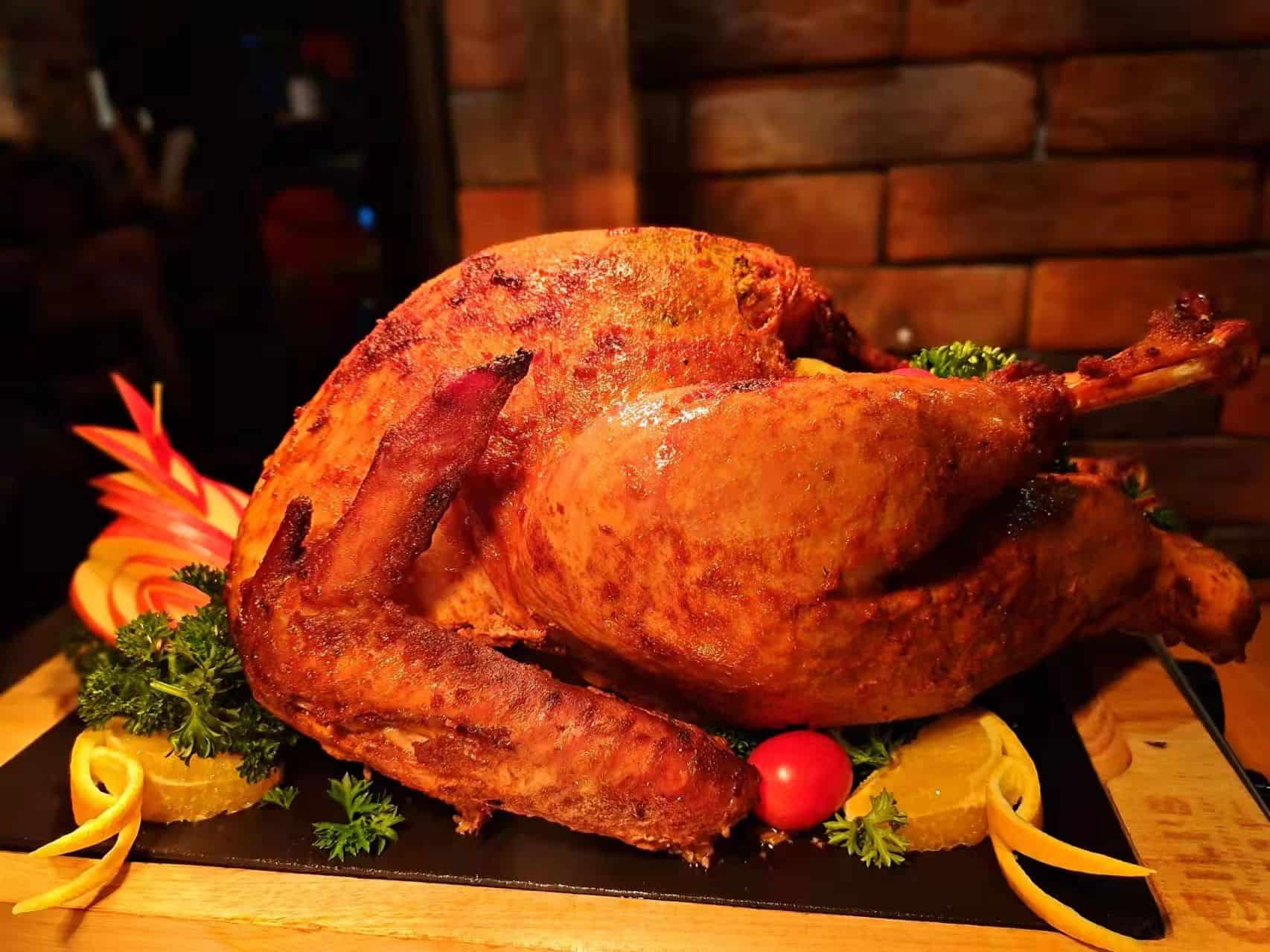 198RMB/ kg
Approximate 7-8kgs
GILI's offers Turkey with all the trimmings, until the end of the month – with home delivery, dine-in, or collect-from-store options.
Orders contain the whole bird, 4 orders of mashed potatoes, 4 orders of vegetables, homemade cranberry sauce & gravy. Please note that you need to place orders 24 hours ahead.
If you would like to get a little festive AND not do the washing up – GILI'S are offering lighter set meals, so you can still get that taste of home, without breaking the bank (218RMB per person, or 298RMB for a two persons set meal).
If it's an all-out turkey blowout you're looking for – they also have the royal Thanksgiving set menu for 880RMB for two people.
Book your seats in advance!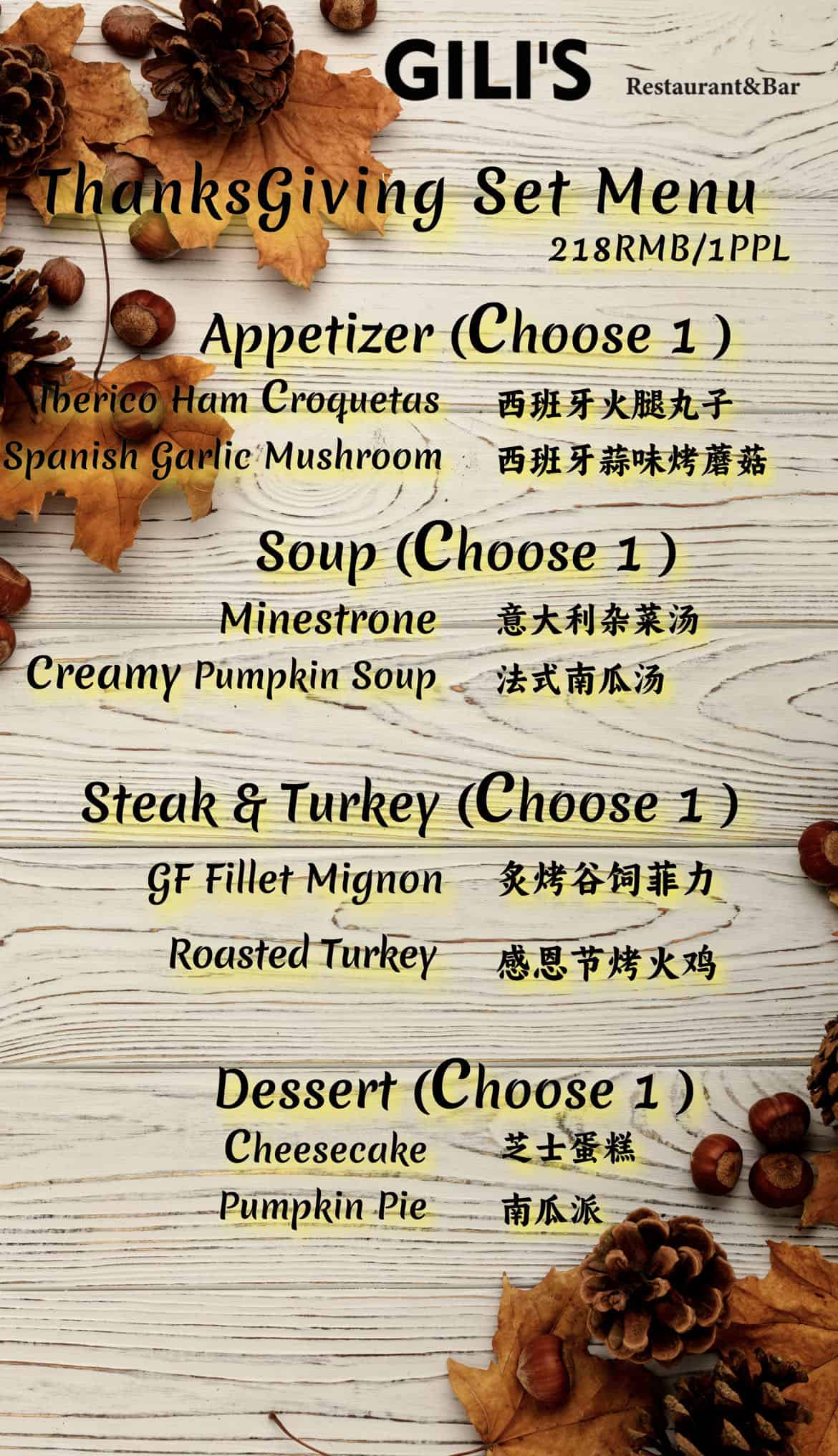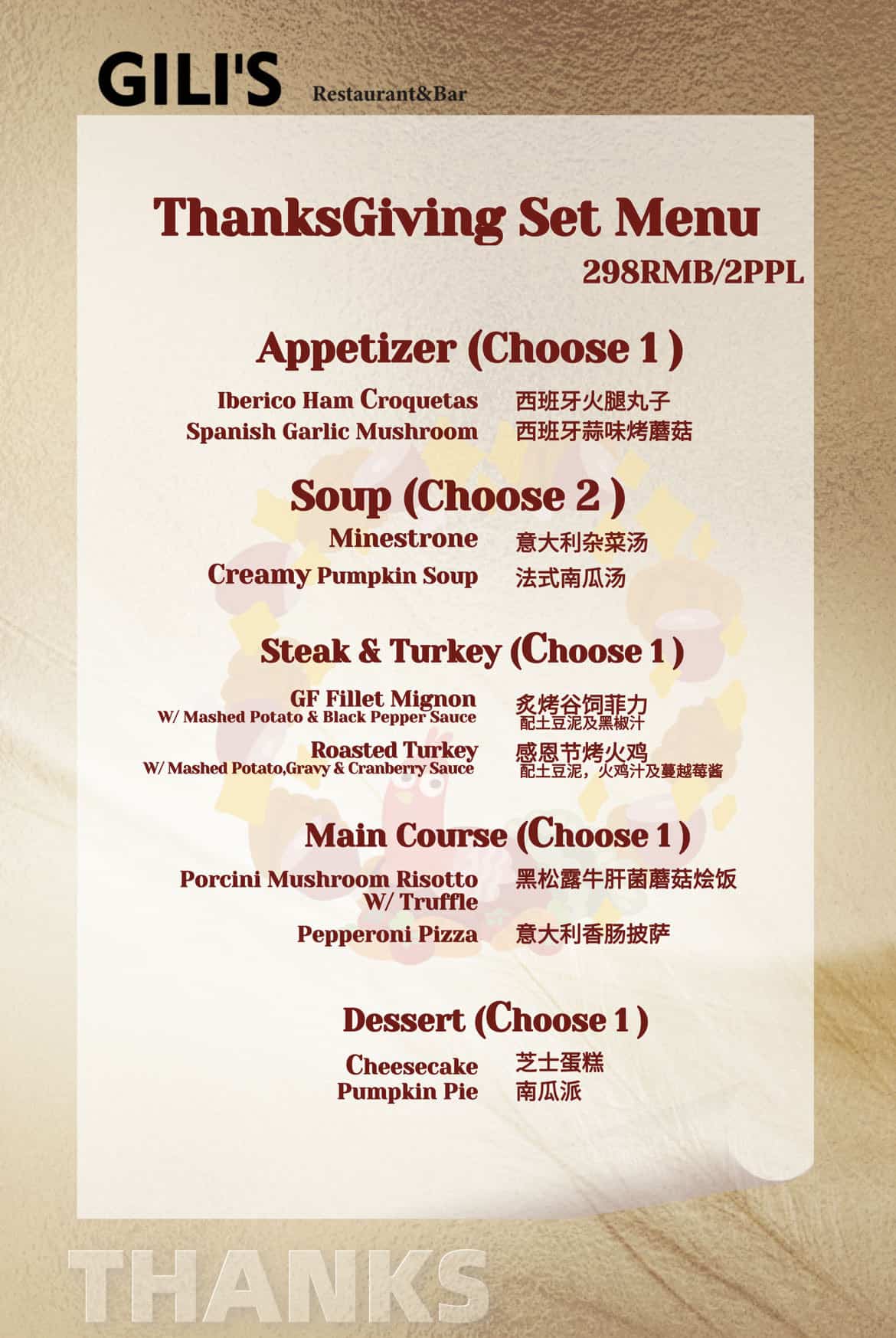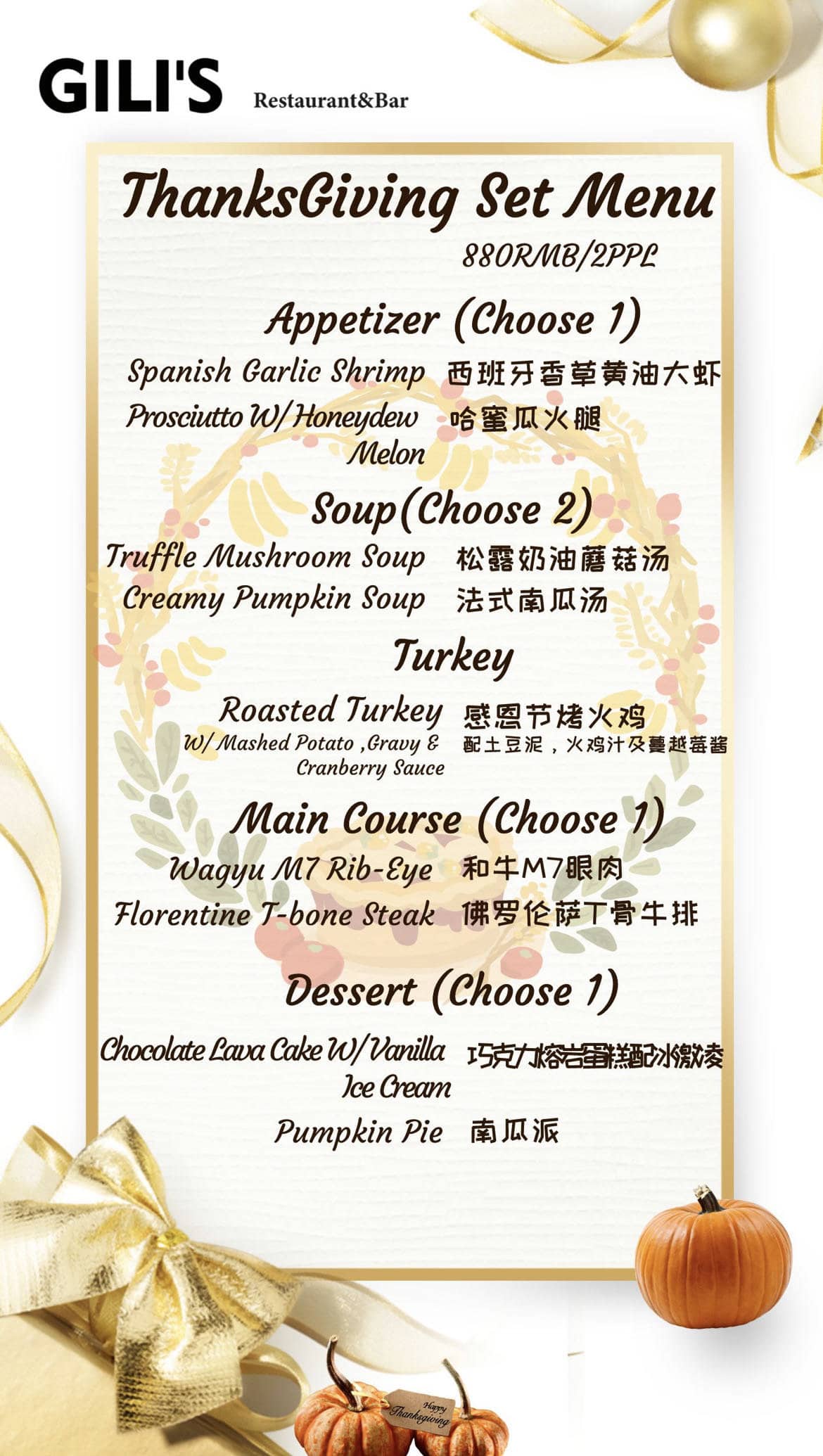 Venues: 
GILI'S Tongzilin, Luxelakes and TXT
Set Prices:
See posters
Reservations:
Needed 1 day in advance
GILI'S Tongzilin – Monica: 18582356959
GILI'S Luxelakes – Kin: 19150350165
GILI'S TXT – Rose: 18728497321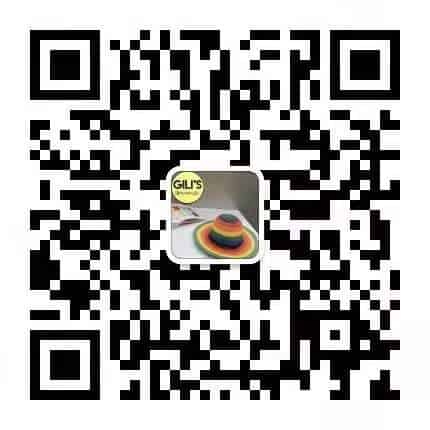 WeChat: vickytao002
📍

TXT Tiexang Temple Riverfront Branch
Daily, 11am-11pm (Kitchen until 9pm)
No. 116 Shenghua North Rd., Phase II Tiexiang Temple Riverfront, Gaoxin District
高新区,盛华北路116号,铁像寺水街2期2栋108号
📍
Tongzilin Branch 
Daily, 11am-11pm (Kitchen until 10pm)
9 South Tongzilin Road, Wuhou District
武侯区,桐梓林南路9号
📍
LuxeLakes Branch 
Daily, 11am-11pm (Kitchen until 9pm)
180 Jiazhou Road, Shuangliu District
双流区,嘉州路168号