What Can We Do for You?
We send your excess baggage, personal belongings and household furniture door to door all over the world at half of the market price.
We serve you via our own global shipping network, as well as a well-managed customer service team.
Seven Seas Worldwide is (Est. 1996) the first in moving personal effects and household items around the world: 60,000 customers every year. We move your stuff worldwide. It's simple.
Seven Seas Worldwide is the world leader in international relocation, offering personal relocation, storage services. We have a global shipping network with hubs, offices and depots throughout the world including the UK, USA, Canada, China, South Africa, Thailand, Malaysia, Singapore, Australia and New Zealand.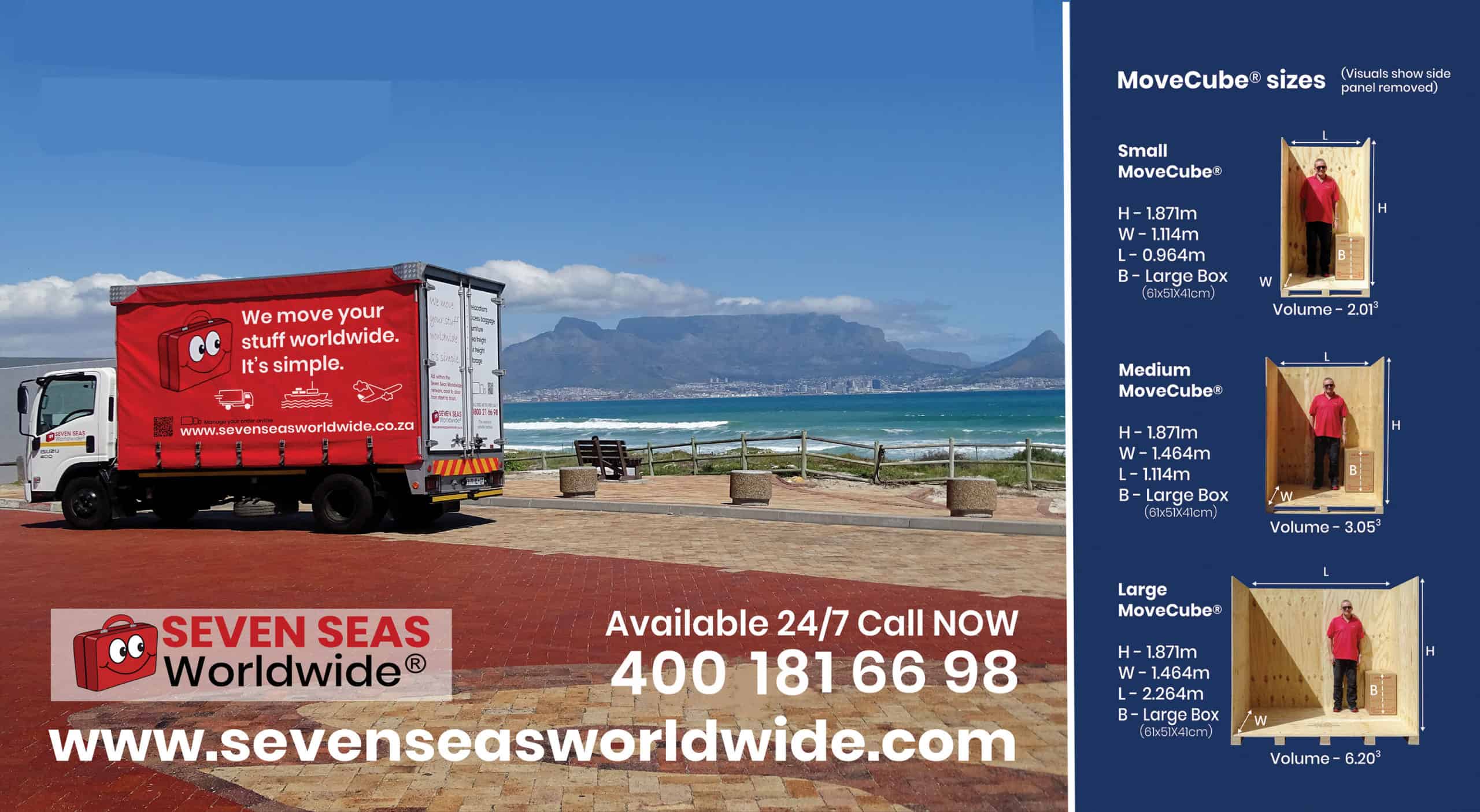 If you've packed one suitcase too many for a holiday or you have to send items abroad that are too large or difficult to transport yourself such as a set of golf clubs or a surfboard, our excess baggage service is all you need. Whatever the item, we can collect and deliver it, door-to-door, all over the world.
● FREE Boxes & Packing Materials
● Door to Door Delivery
● Multi-lingual Customer Service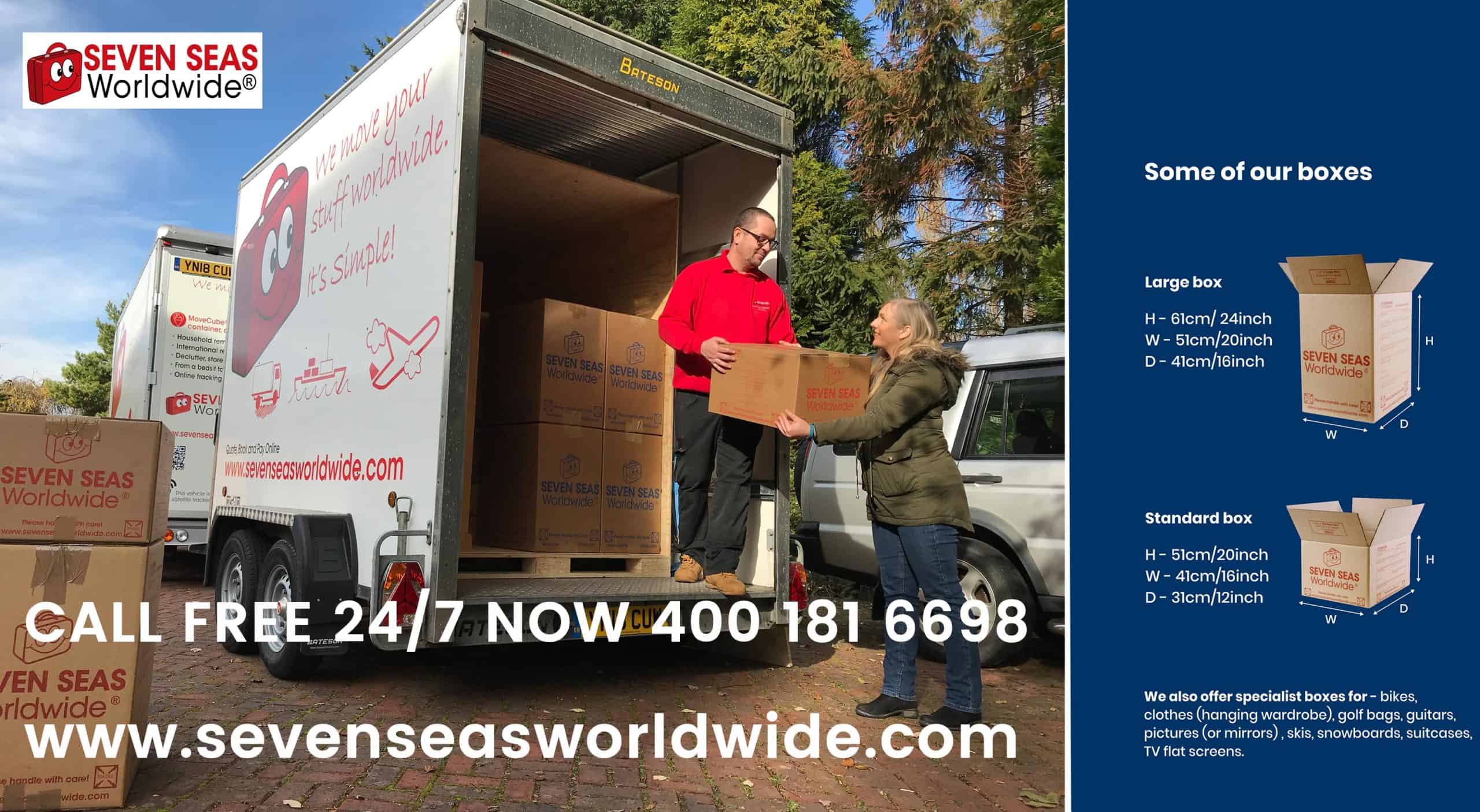 The MoveCube is your own personal small shipping container. They come in three sizes (2m³, 3m³ or 6m³), designed for international shipping. Pack your Cube at your current address and unpack at your new address- safe & secure door to door.
The MoveCube is already proving a runaway success (not literally) in countries across the globe, so why not hop on the bandwagon and step up to a MoveCube?
Whether you are moving your home to another city or simply downsizing before you sell your property then the MoveCube might offer you greater flexibility. Available in multiples, the MoveCube is your own personal container that can be delivered to your door for you to pack – from boxes, bags and suitcases to furniture and beds. Once packed, the contents can be stored until you need them returned or moved to our depot closest to your new address where the process is reversed, and you move everything out of the MoveCube into your new home.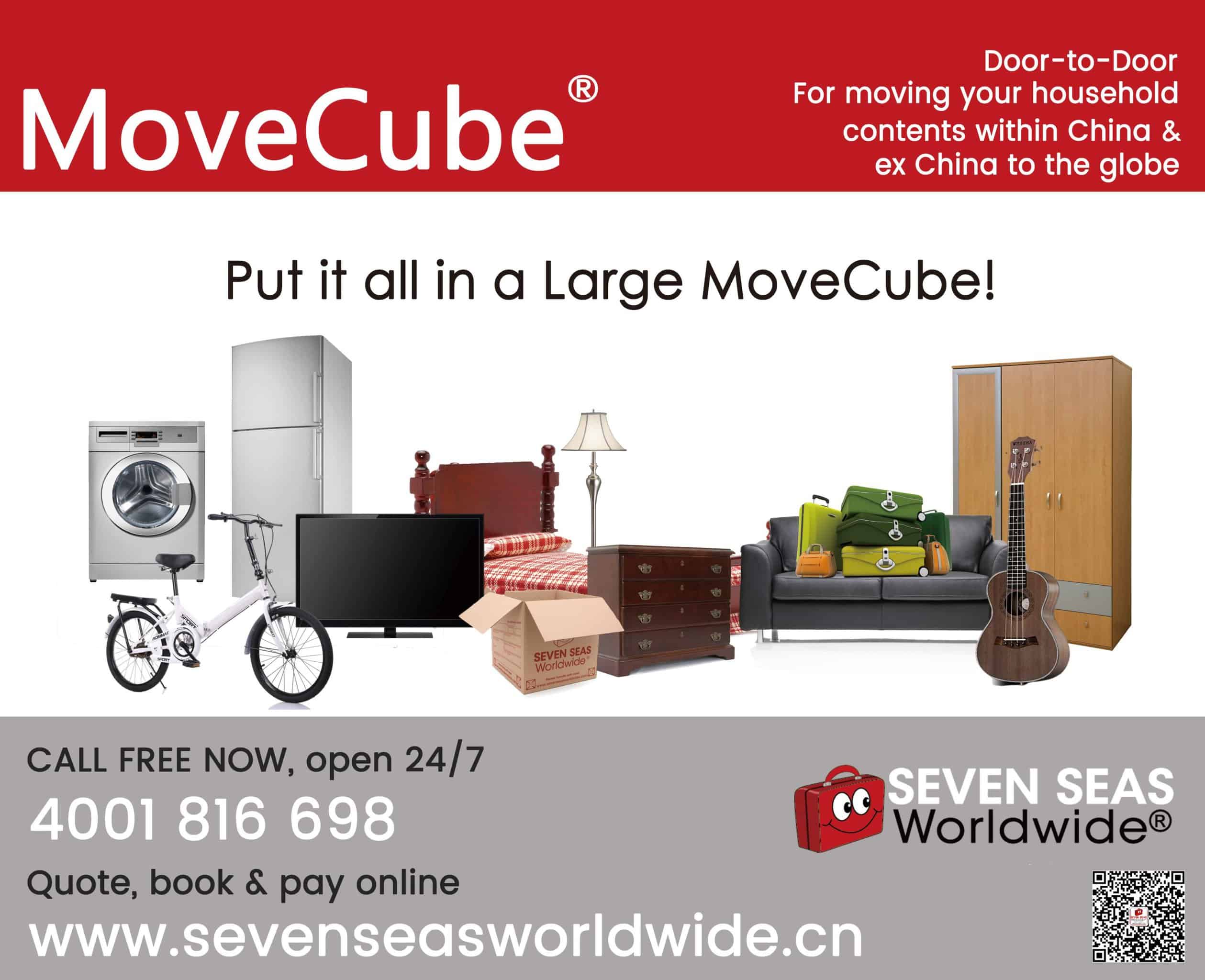 We can offer door to door service to the following countries:
▼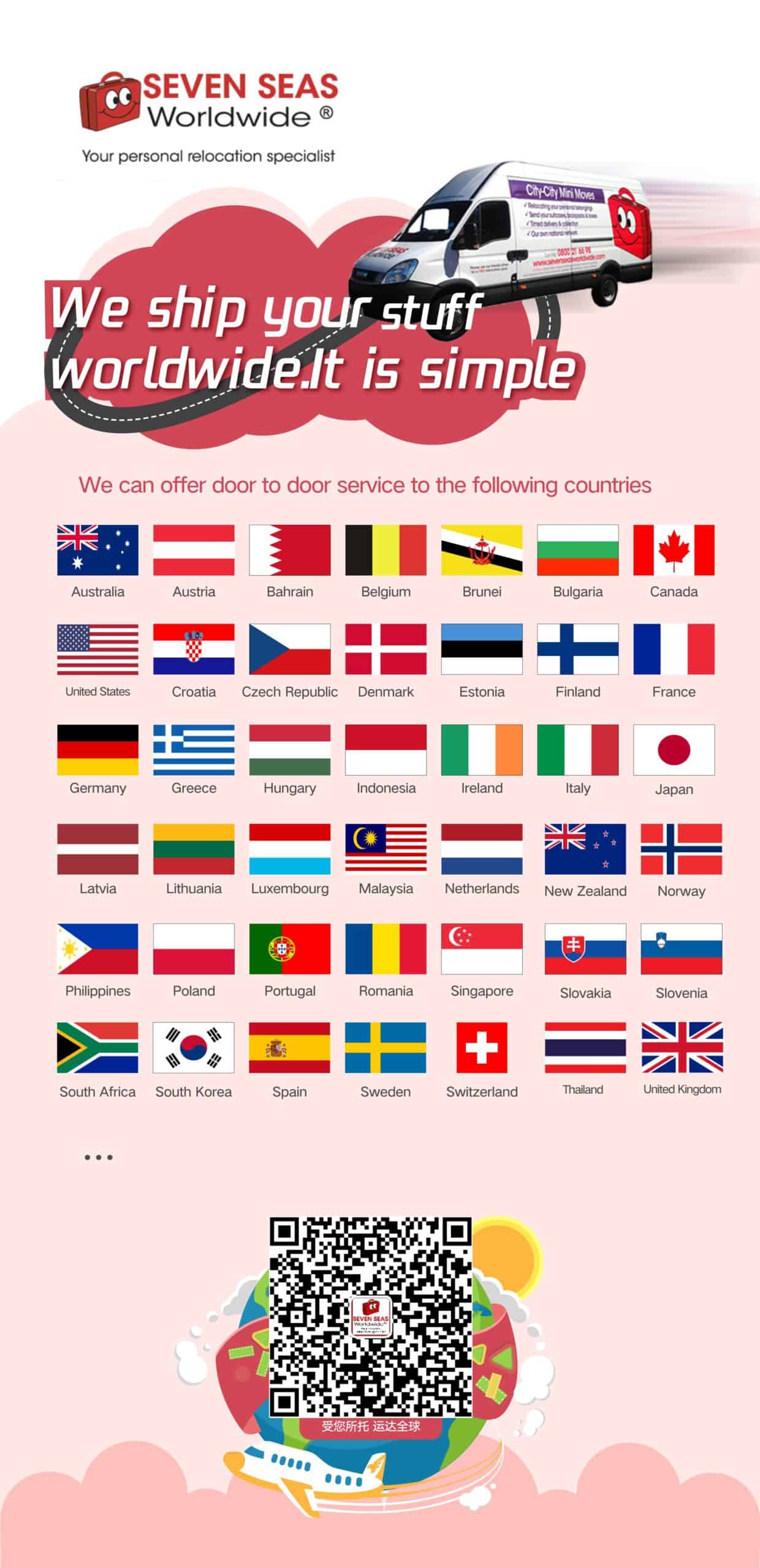 If you do have any concerns, Please contact us on 4001816698
Web: www.sevenseasworldwide.com
▼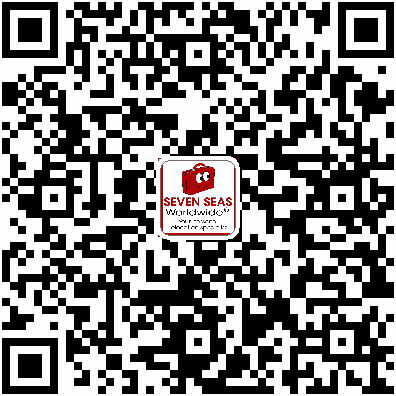 24-hour customer service hotline in Chinese mainland: 400 181 6698
Click here for 24-hour customer service hotline in other major branches around the world.
(Hotline not available from 10pm Saturday to 10pm Sunday -China local time)