If you've been in Chengdu for two minutes, you'll have heard about, or already be using, WeChat.  The social media application provides just about every function you can think of.  However, if you are new to China, it can be a bit overwhelming and confusing trying to work out all the inner workings and different features of the app.
Chengdu Expat have compiled this list of the key and lesser known hidden features of WeChat to help you understand it, as it will quickly become the most important app on your phone.
The Basics
Turn off Notifications
What you will also quickly discover in WeChat is that you will be included in lots of big groups that, while often very useful, can be very active and leave you with hundreds of notifications if you leave your phone for 10 minutes! So, it is sometimes useful to turn off notifications for certain groups or chats.
Open the chat and select the chat information icon  (located at the top right of the screen)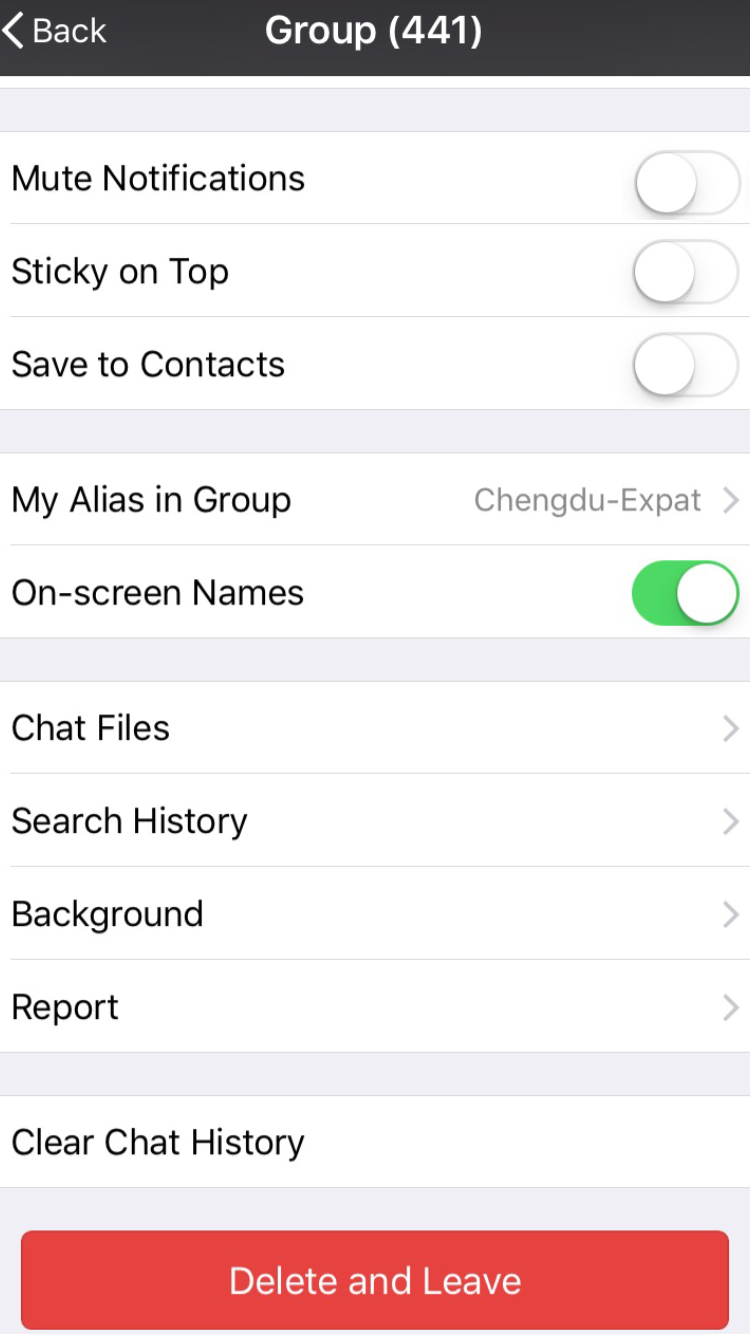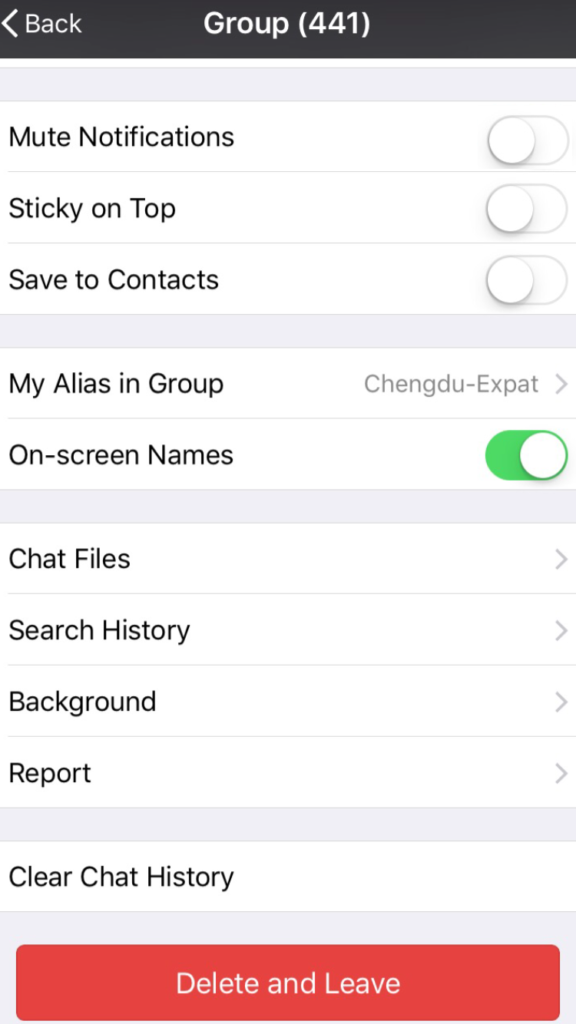 Alternatively, you can select 'Night Mode' which will turn off all notifications between the hours of 22:00 and 08:00 so you can get a peaceful night's sleep.
Open WeChat settings (found under the 'Me' tab). Select 'Notifications' and then 'Other Feature Alerts', and finally select 'Night Mode'.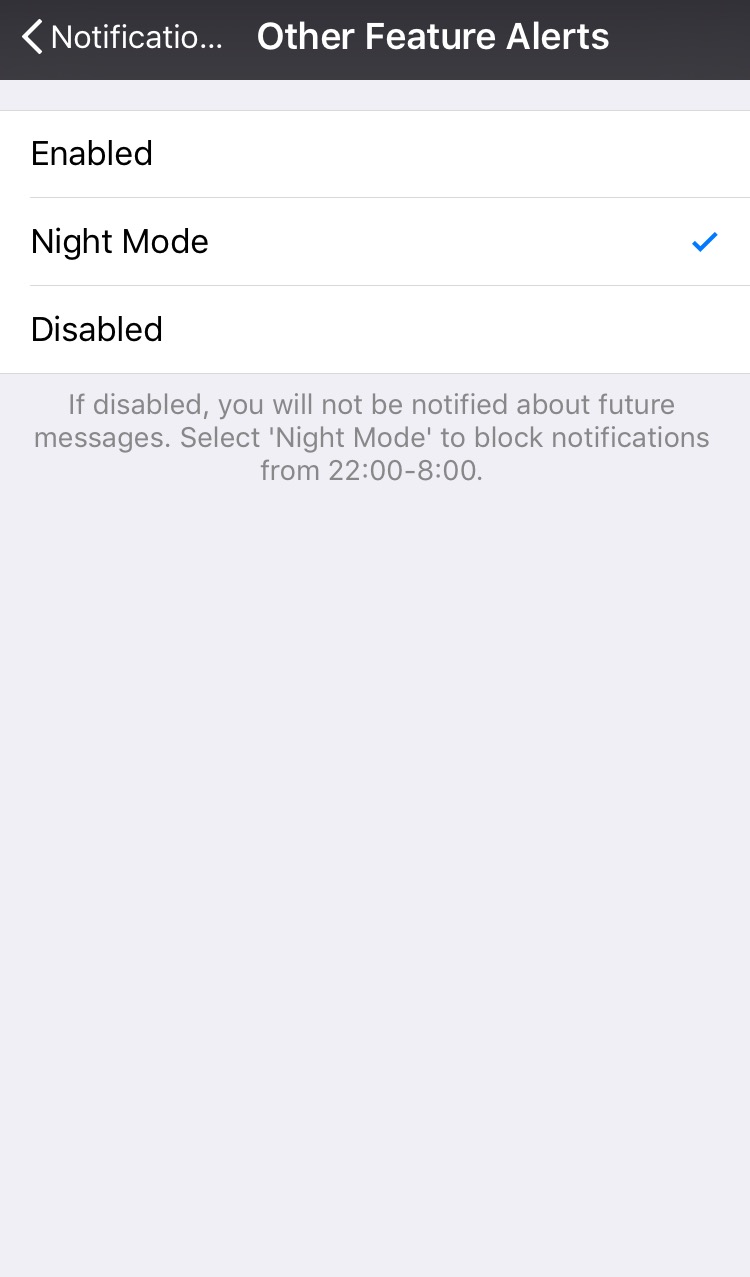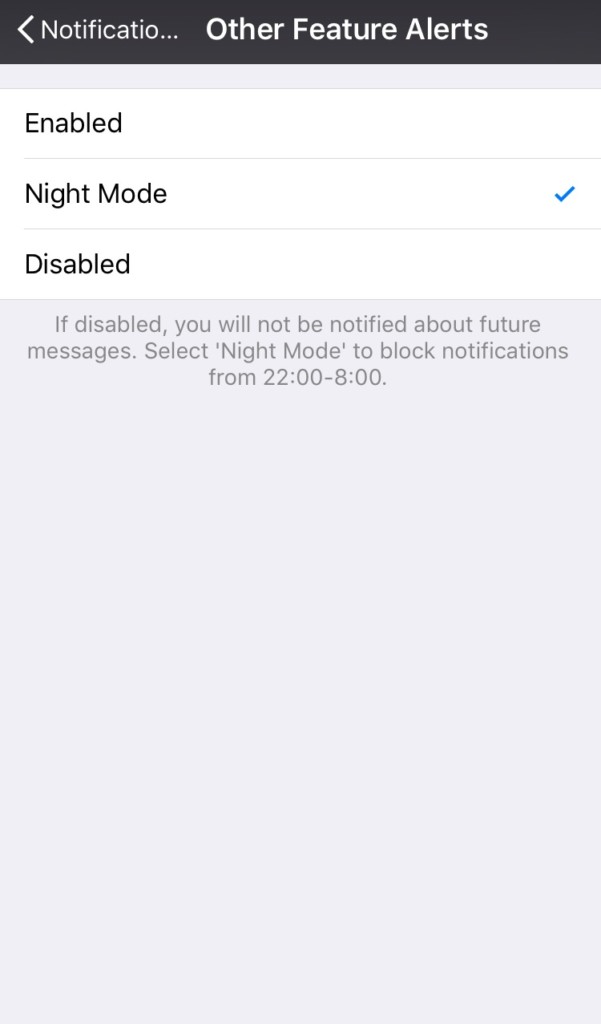 Search Function
The search function can be very useful in lots of different ways! You can use it to search for Official Accounts, articles, moments, chat history, WeChat IDs and more.
Translate Text
Sometimes you will get messages in Chinese and, unless you can read Chinese characters fluently, this can be a problem. So WeChat have added this feature that will translate messages for you.
Press and hold on the message you want to translate and then select the right arrow and than press 'Translate' and it will automatically translate the message.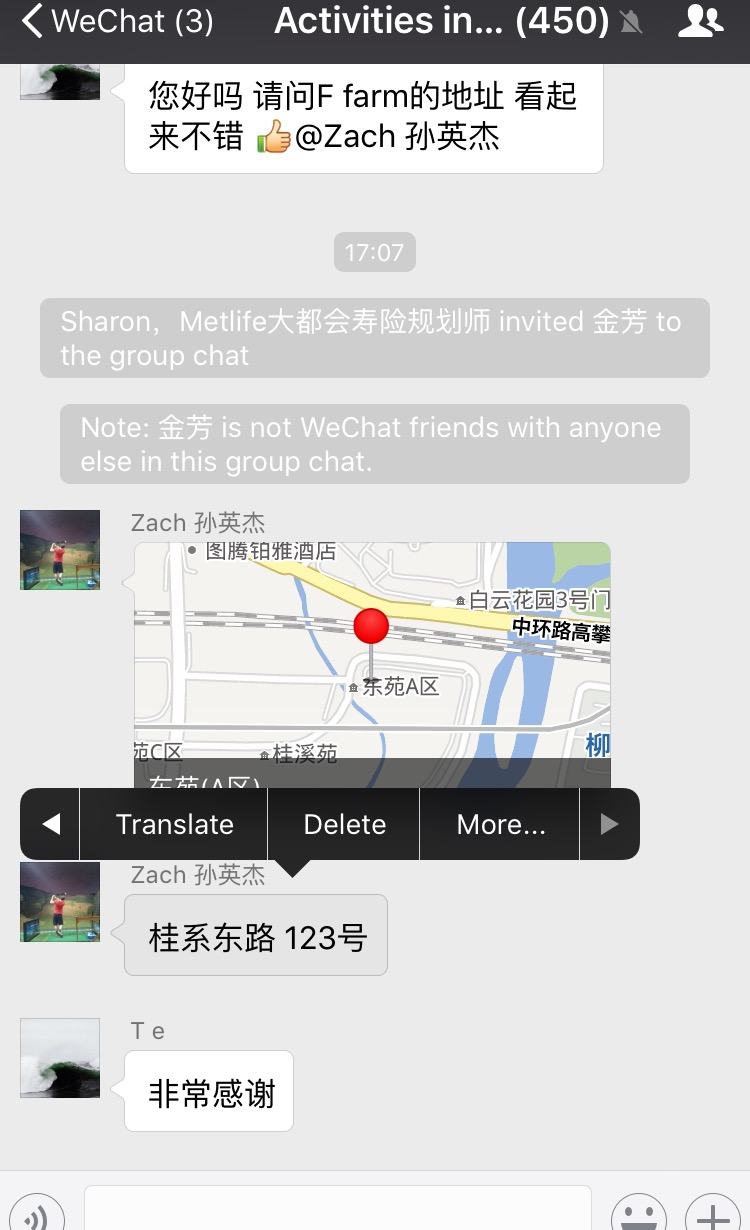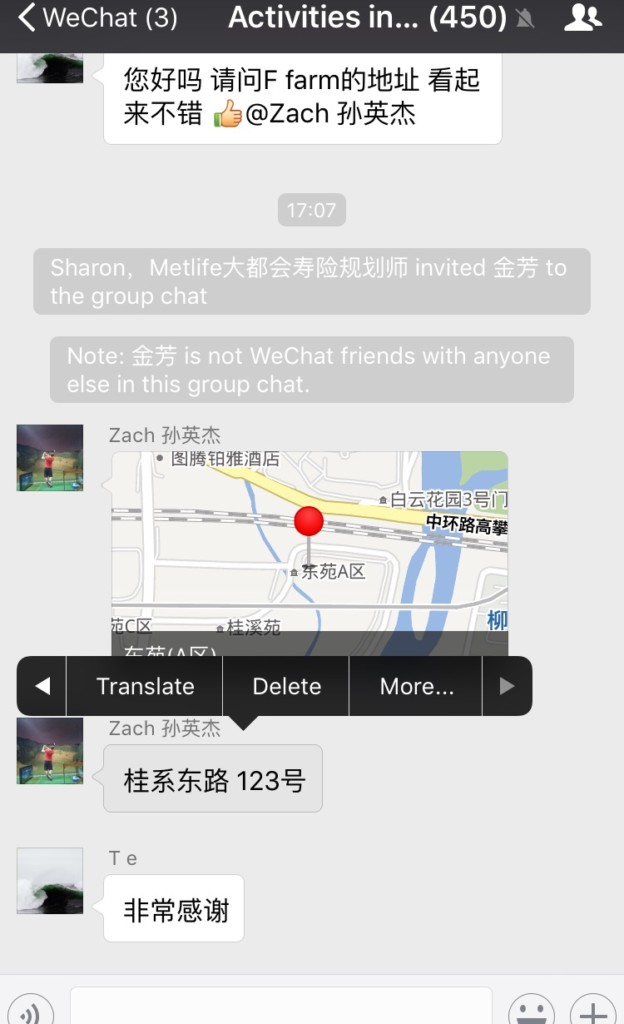 Scan and Translate 
Can't read the instructions or menus in China?
Chin's most popular social platform offers AR-based real-time translation.
This feature can be accessed from the scan feature in the upright corner, which is regularly used to scan QR codes.
To use the real time translator, simply capture an image of anything with either chinese or english texts in it, operating on a point and translate model. WeChat translate only supports Chinese and English currently, it works similarly to the Waygo App, which was designed to help non-chinese speakers translate food menus and signs. This shows Wechat's trend of taking features of success apps currently available to the consumer and integrating the features and technology into their platform which shows their ambition to grow to compete with US tech giants Google, Snapchat and Instagram.
Step 1 – Go to the + sign in the top right corner and select 'Scan'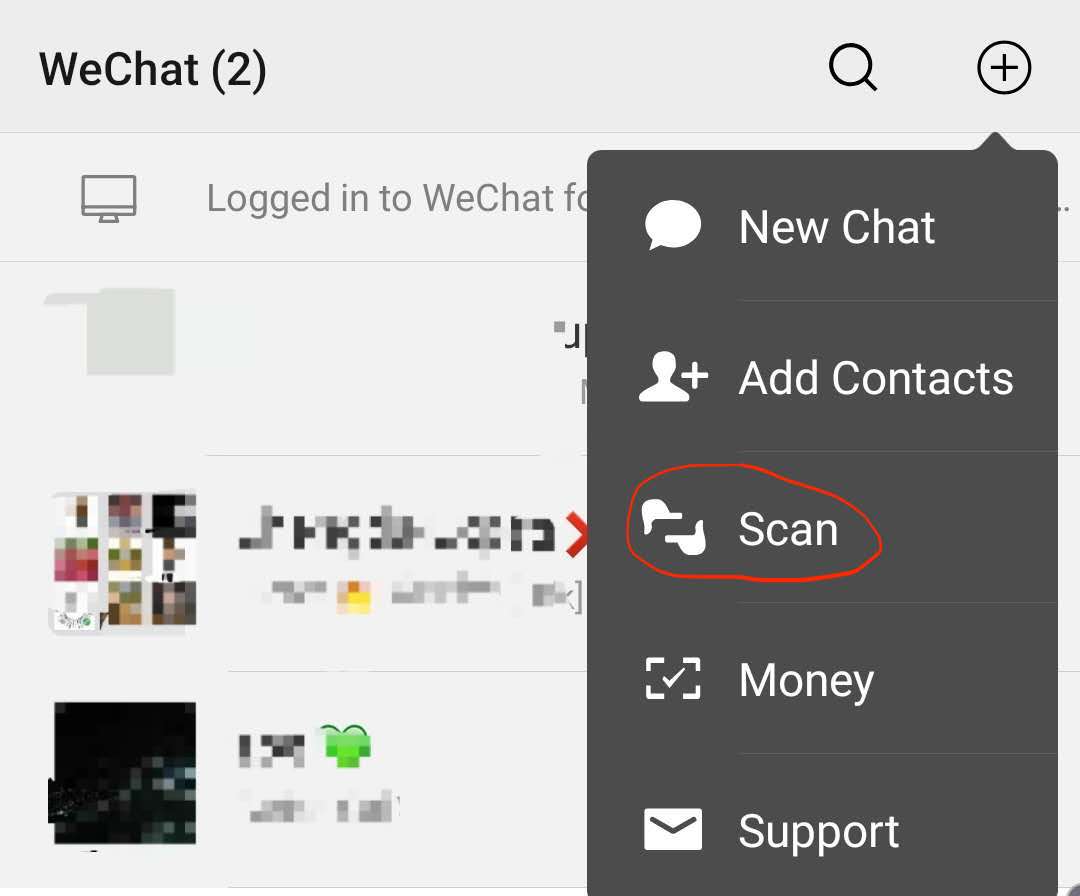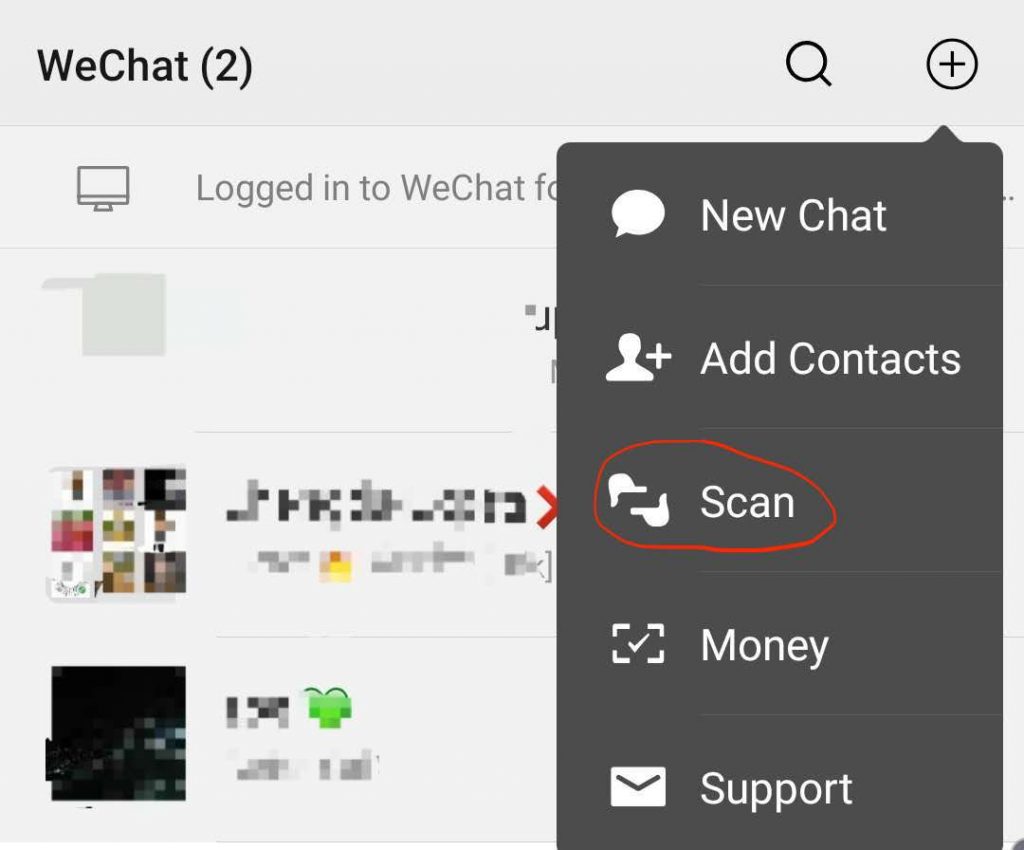 Step 2 – Go to the 'translate' in the bottom left corner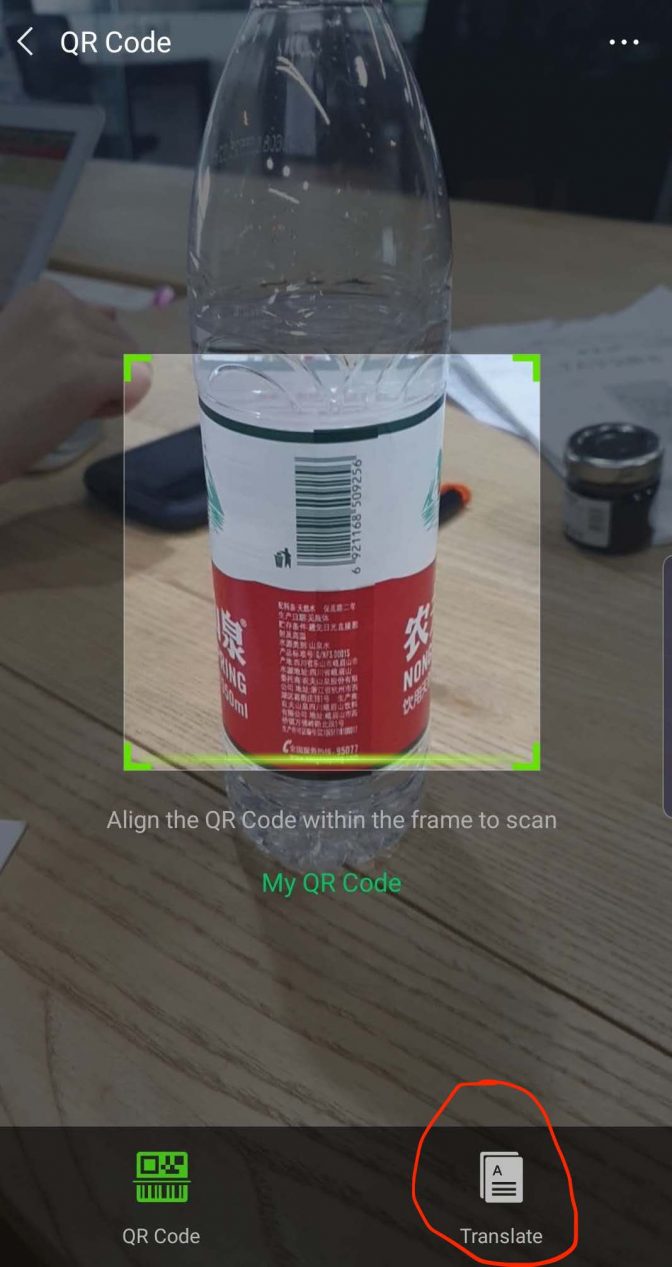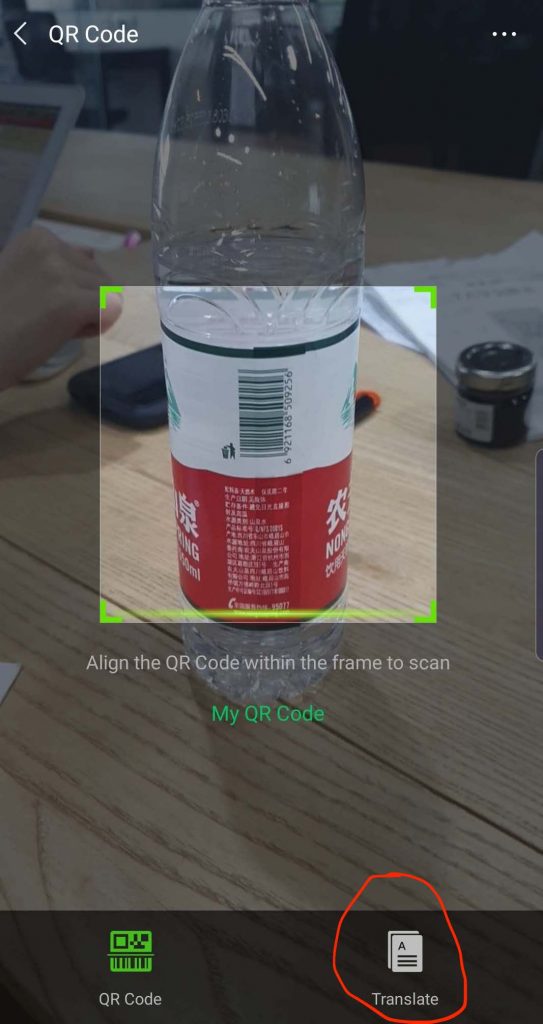 Step 3 – Take a photo to translate or select a photo from your gallery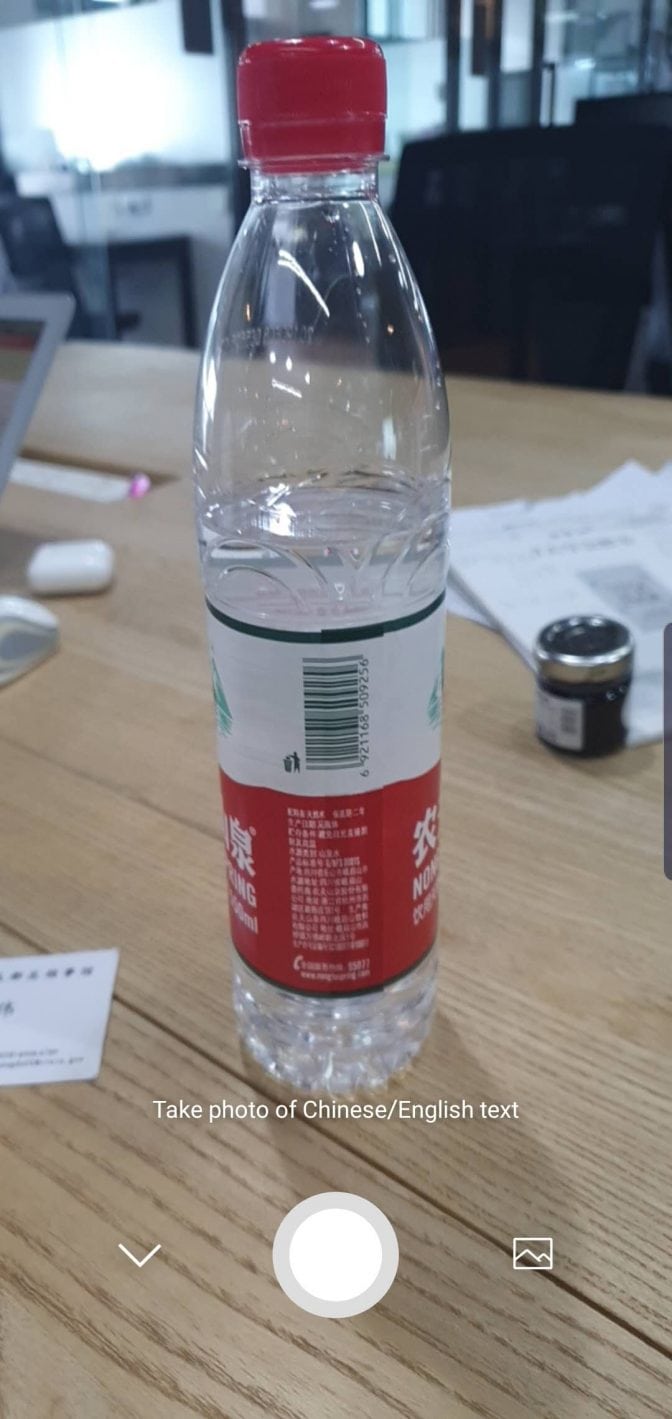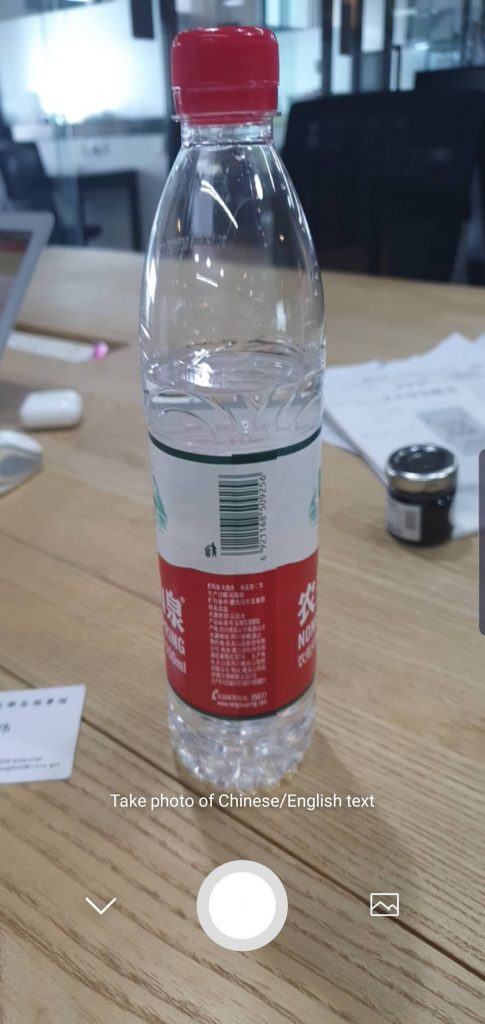 Step 4: Wait for the text to be translated and understand the text in english.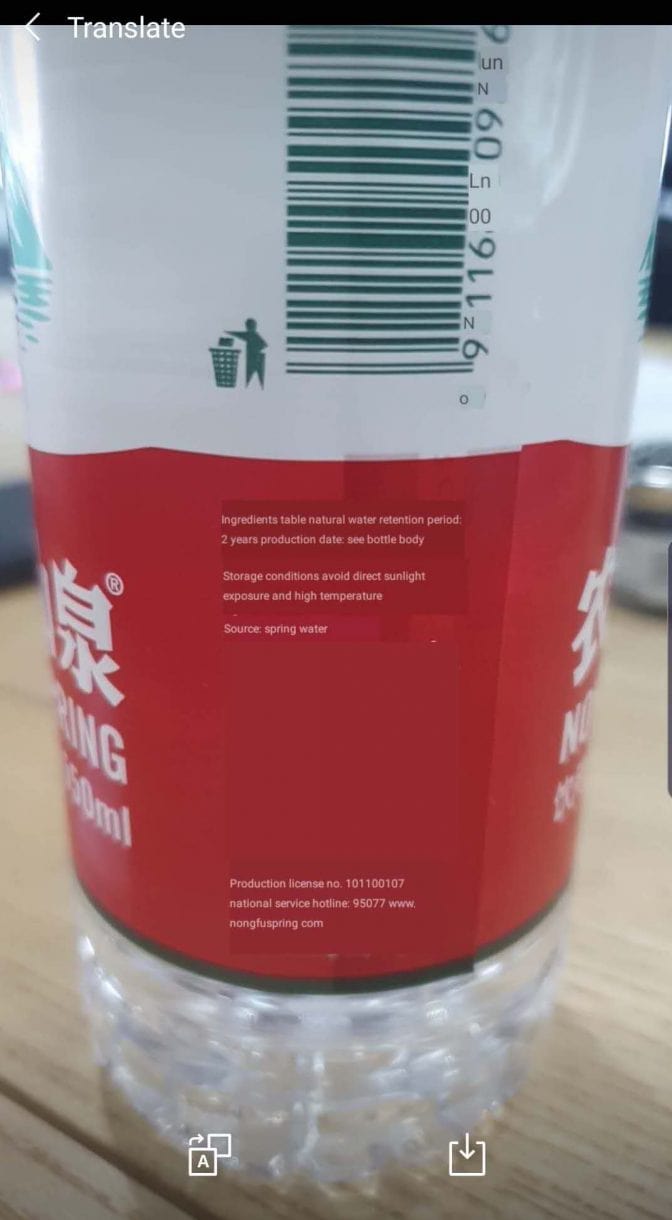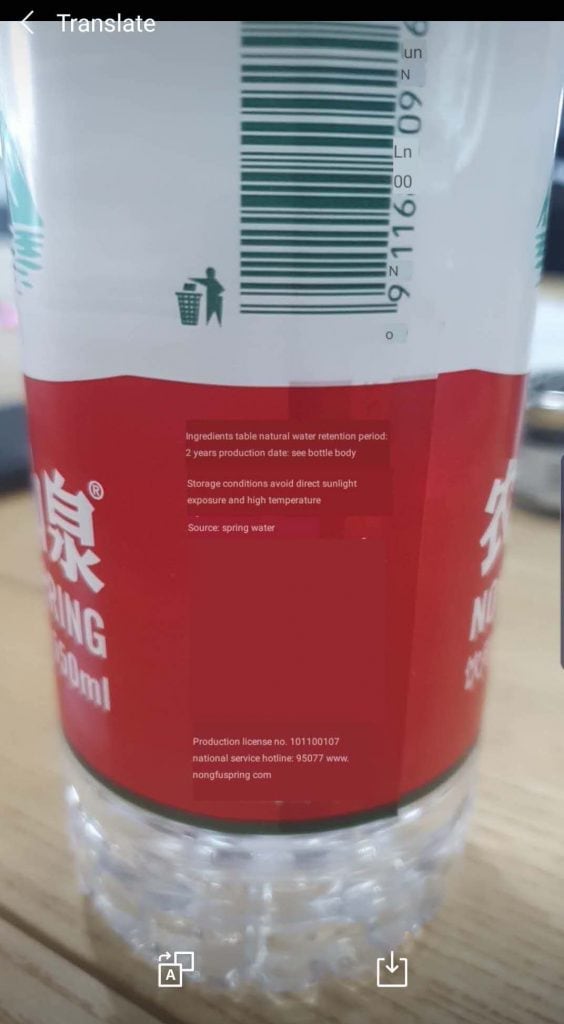 This feature will go a long way to make it easier to live in china as a non-chinese speaker. This shows how Wechat's wants to appeal to foreign users and help expats and tourists live in china.
WeChat still has a long way to go to reach the levels of Google translate augmented reality feature which now supports 30 languages.
Translate Image Text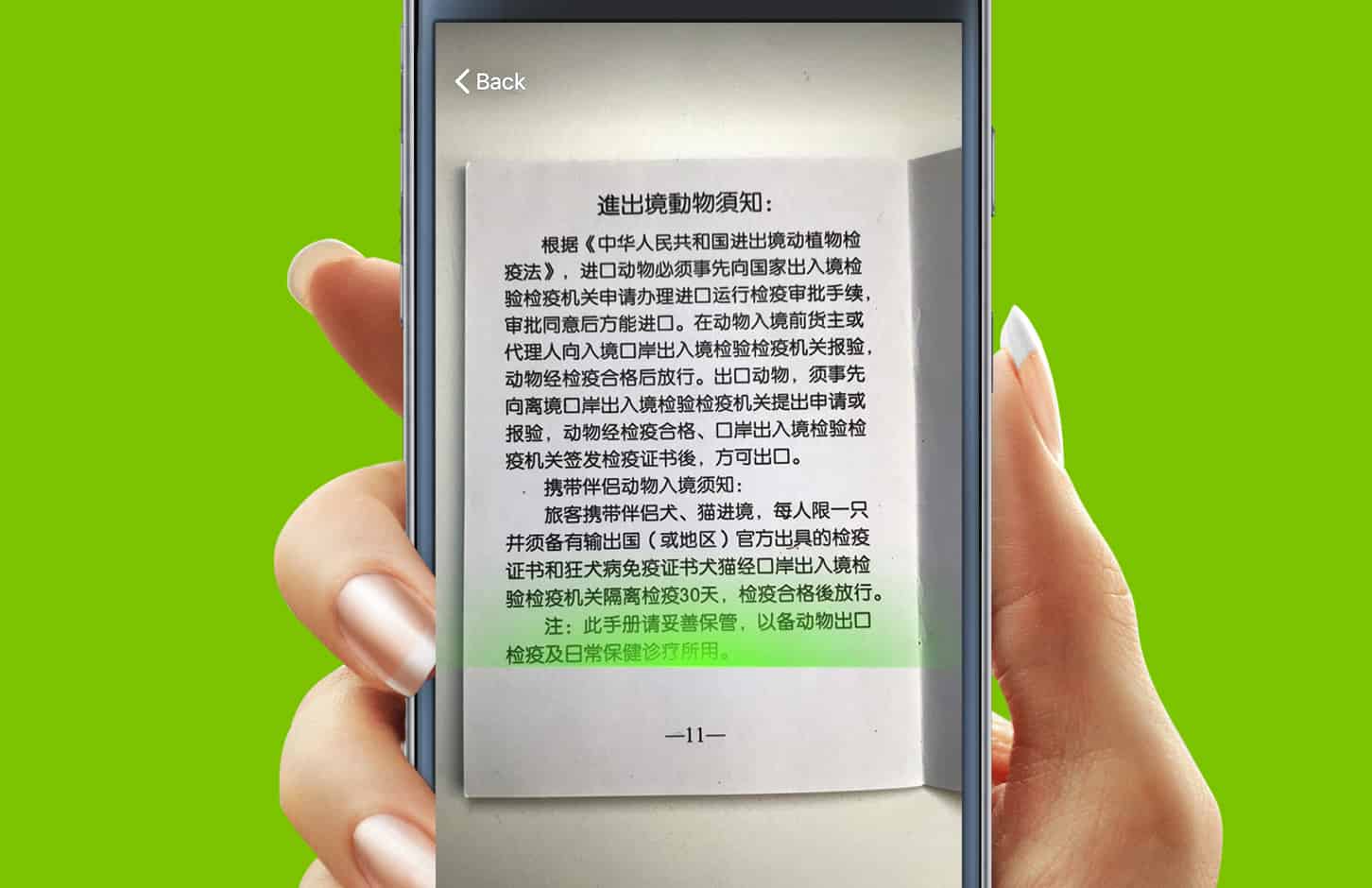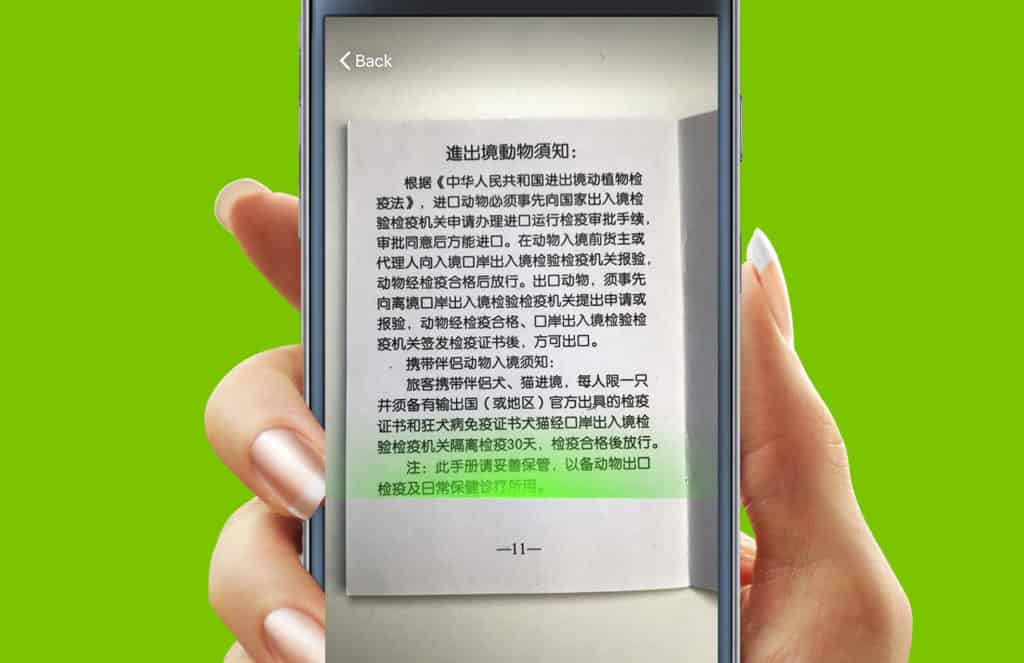 "Translate Image Text" is another cool new hidden feature that you will want to know. Instead of scanning and translating you can now choose any image that you have in either your phone gallery or chat and long-press until the menu appears with the option of translate image to text.

Text Only Moment
WeChat have made uploading pictures to your moments simple, however it is less clear and not as well known that you can post text only updates.
Select Who Can and Can Not See Your Moments
There will be some Moment posts that you might not want all of your WeChat contacts to see, so this is an important feature to know about.
While sharing your WeChat Moment, once you reach the final page select 'Share to', and then 'Share to', again and then select the friends you would like to see the post.
Select How Long People Can See Your Moments
3 days, 6 months or 1 year
Sticky on Top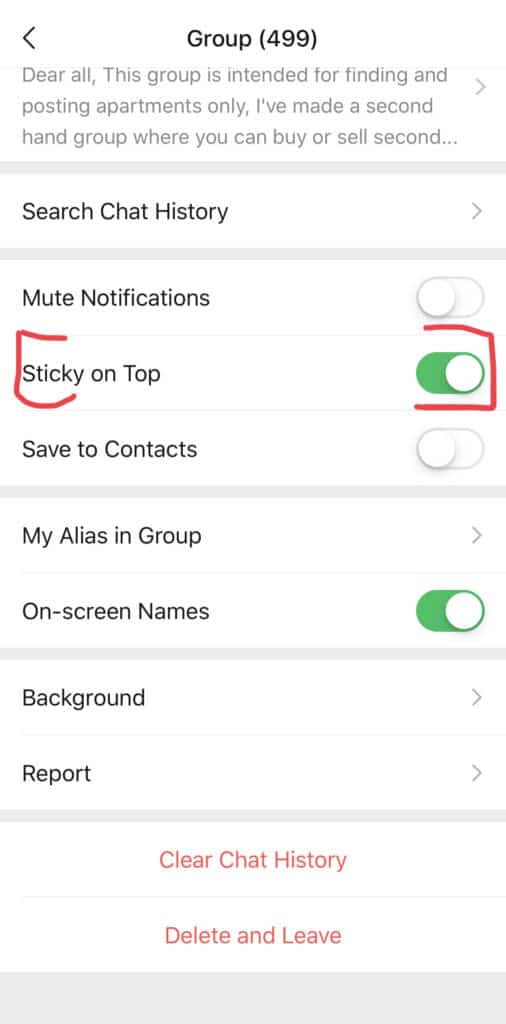 The "sticky on top" option is a handy trick that you can use if you don't want to miss any messages of a particular chat you are having despite other notifications. You can access this option by going into the chat of your preference and pressing the three dots on the right-hand corner. There you will be presented with the menu such as the one shown in the picture above and just slide the button to the right. This will make sure that the chat that you selected will always be at the top of your WeChat.
Voice Messages to Texts
Besides the voice message to text function from your phone's keyboard that you might already be familiar with, WeChat has made it even more convenient to convert voice messages to texts.
 This voice input function allows users to speak into WeChat in English and immediately convert their words into text. Just press on the plus sign by the text input bar to open the menu. There you will find the "Voice Input" option.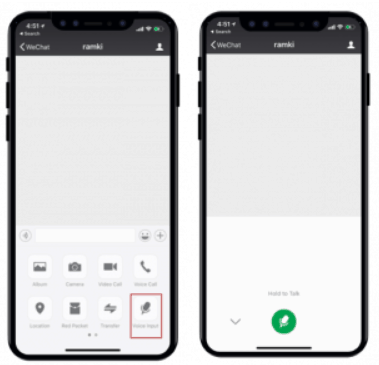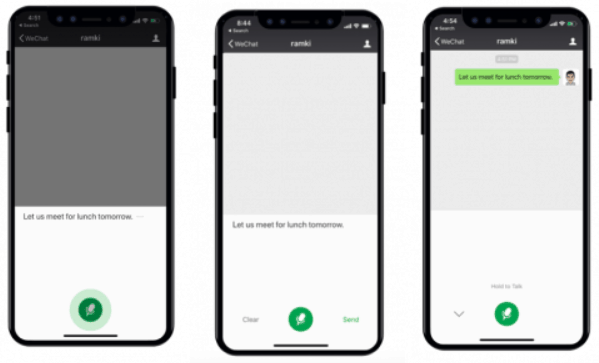 *New Update*
If you have updated your WeChat App to the latest version, there is a new way to do voice messages to texts. All you have to do is to long-press the voice message button, say what you want to be translated to text and just before letting go, swipe up and right and let go when you reach the bubble on the right side.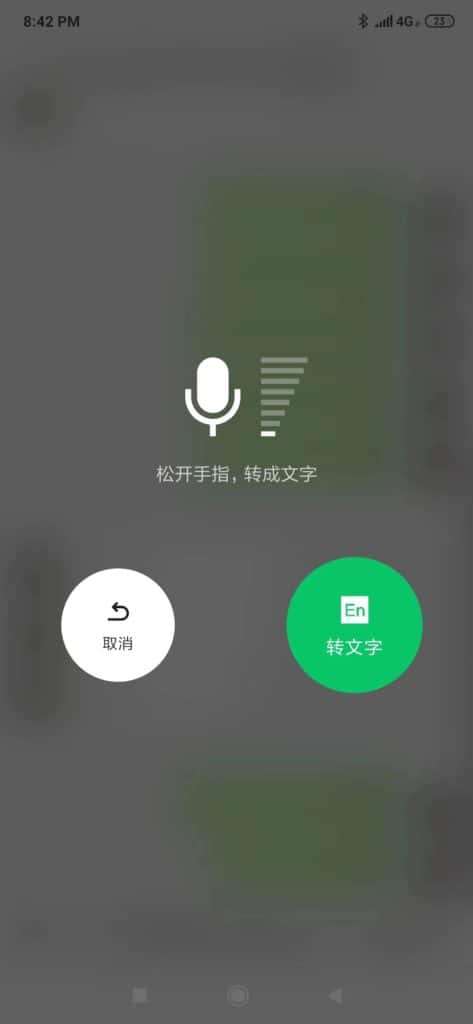 More Complicated Features
Use Web WeChat
You can download a desktop version of WeChat for your computer.  However, if for any reason you are not able to do this, then this function will allow you to temporarily use WeChat on your computer without having to download anything.
Open your internet browser and go to web.wechat.com and scan the QR code shown on your phone and confirm it on your phone. Chat history won't be shown but you can access all your contacts and send and receive messages.
One advantage of this feature is that you are able to transfer files of less than 10MB from your computer. Open a chat on Web WeChat and select the upload icon (the one to the right of the Scissors) and select your file.
Disable 'Find Me By Phone Number'
By default, anyone who has your WeChat also has your phone number, but you can disable this feature.
BroadCast Messages
Have you ever wanted to send a personal message such as greetings – to a large number of people at once, but wondered if such a thing was possible on WeChat? Especially for professional purposes
Well Broadcast messages is about to become your new best friend, just go to: Me – Settings – General – Plugins – Broadcast messages – Send now
You can then choose up to 200 contacts to send your message to, and… voila!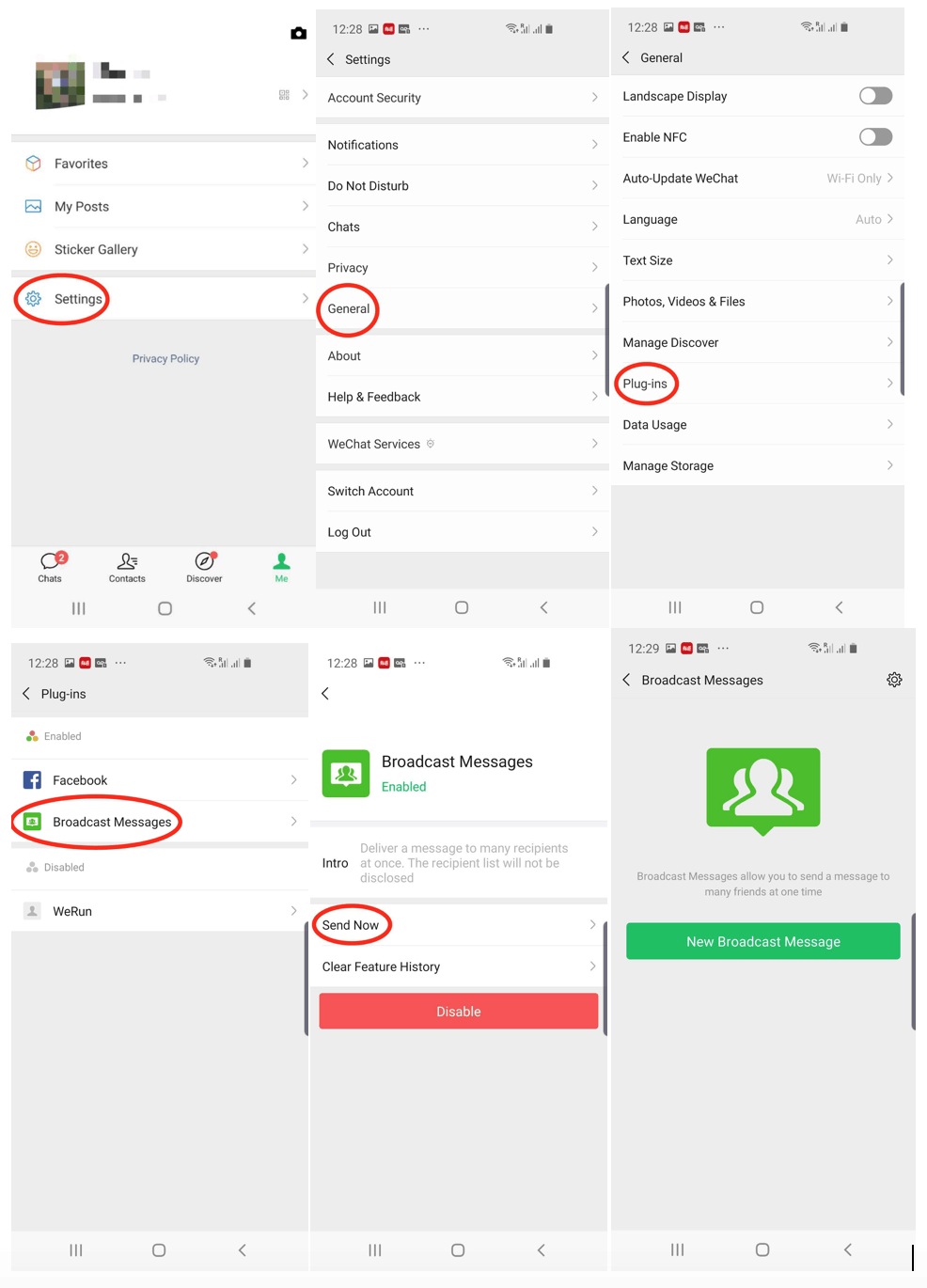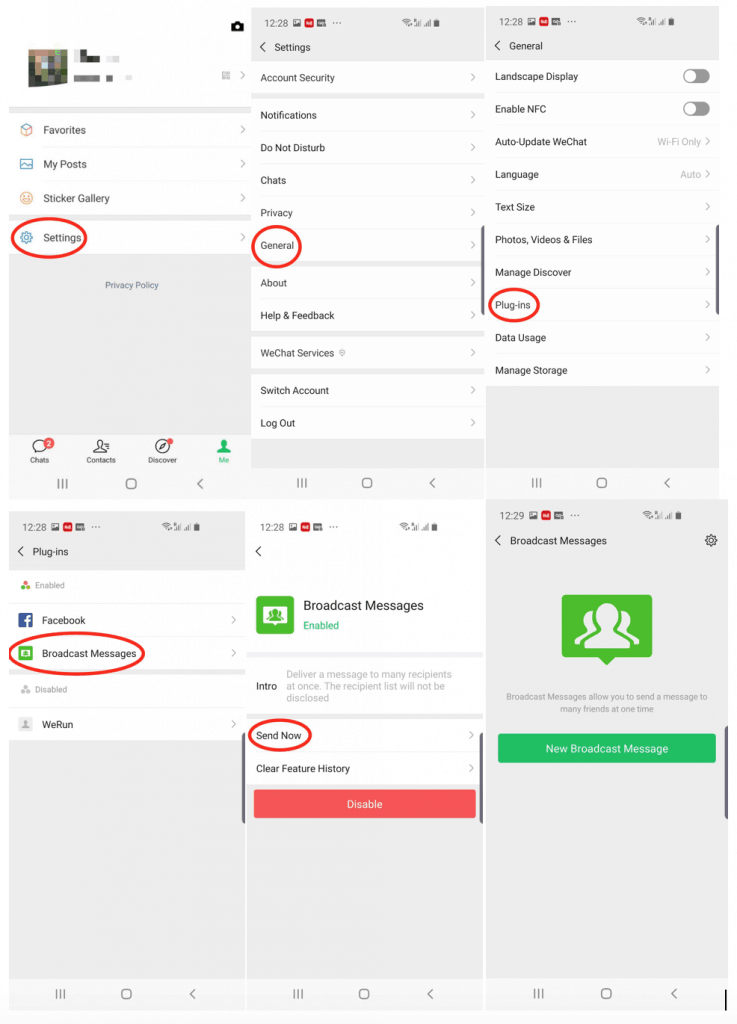 Private Chats
If you've attended a business or networking event in China in recent years, chances are you must have heard organizers mention a special group that they have already set up on WeChat at the end of their presentation so attendees can access materials and photos from that event.
What makes it great is that admins can create a private group chat on WeChat and generate a unique link and a QR code for others to scan and join on their own. They can create a password and share with whoever needs to join this chat.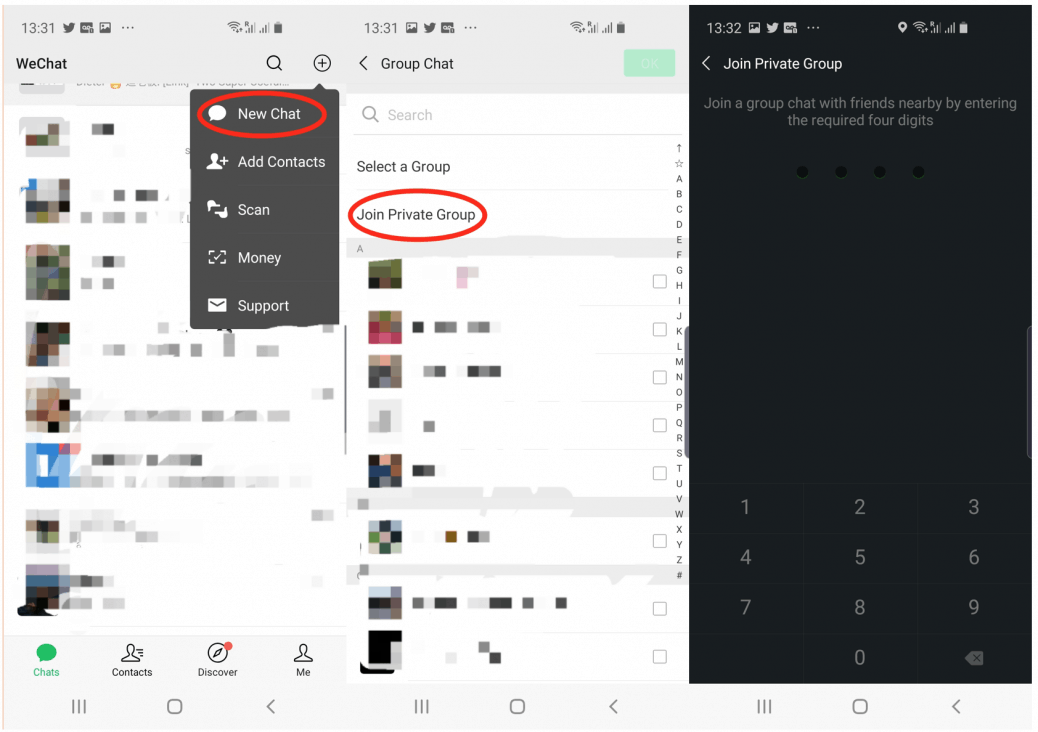 Secret Menu for Data Recovery
You can now recover data in WeChat via a secret menu for data recovery. First click 'Add New Contact' and search :recover. You will then be taken to the WeChat data recovery menu (in Chinese).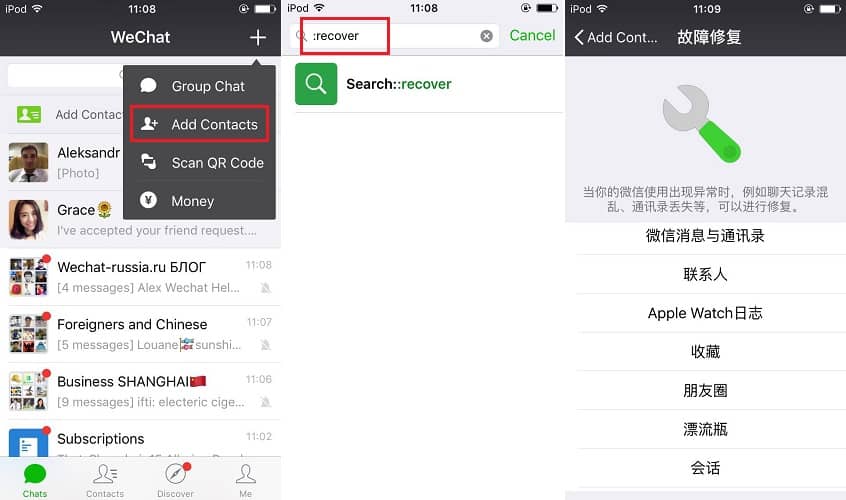 WeChat Fapiao System
In China, there are times that you need to issue a fapiao (Receipt) for some reason or other. Whether you're traveling for business or purchasing something related to your work, an official tax receipt is generally required to receive a reimbursement. But, the reality is that ordering a fapiao can be super inconvenient.
WeChat has come up with a relatively simple solution. Since we can make mobile payments, it follows that we should be able make a fapiao through our phones, right? Tencent has come up with a shortcut that can help save you time going forward.
1. Find the Mini Program
To get started, search 'WeChat Fapiao Helper' (微信发票助手, Weixin fapiao zhushou in pinyin) in English or Chinese in the WeChat search bar. Click on the first mini program that appears.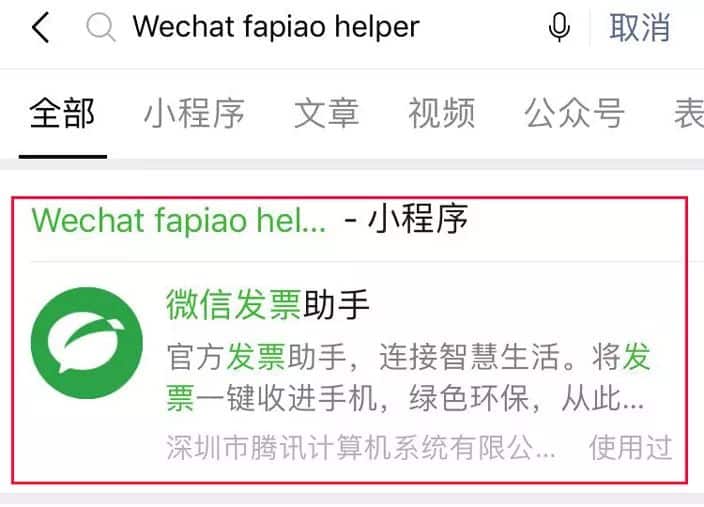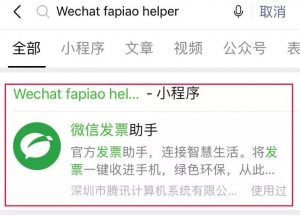 2. Edit Your Fapiao Title
If this is your first time making a fapiao on WeChat, click 'Add Fapiao Title' to create your tax receipt. Once you see the editing page, you have six boxes to fill out. Start off with your company's full name (including which office branch, if necessary) before adding in your company's tax number, company address, your phone number, bank name and your bank account. Warm reminder, make sure to double check everything you type in, especially the tax number. When you finish, click 'save' to store your information.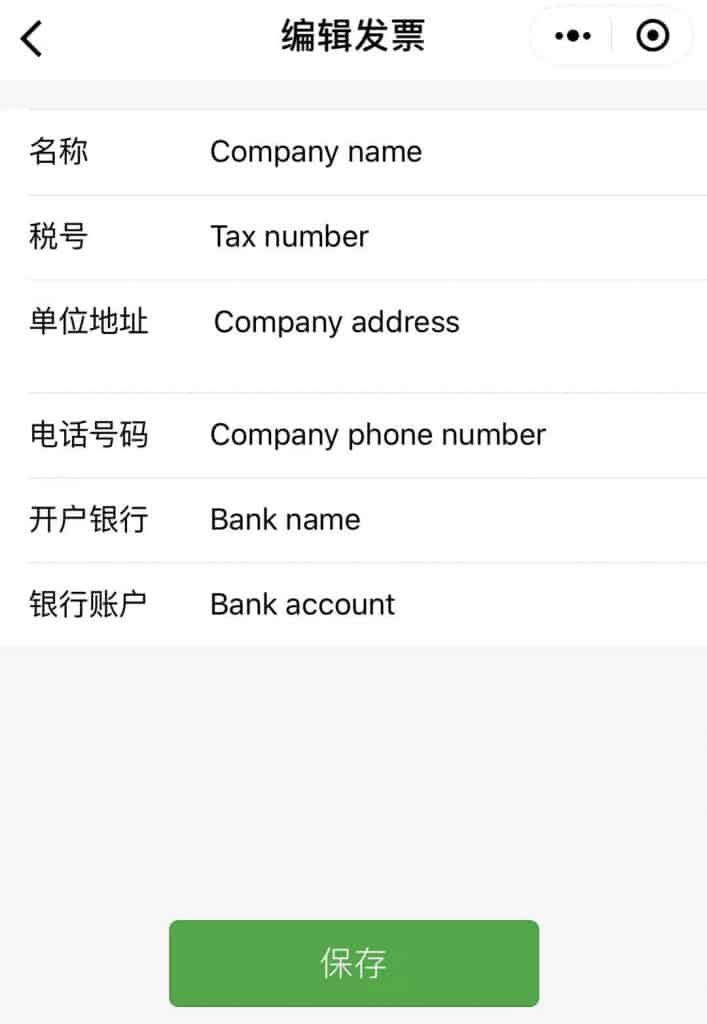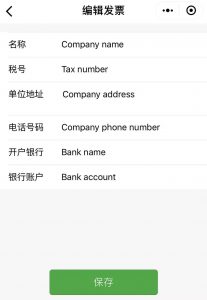 3. Show Your Fapiao Title
Once you save your information, the mini program will automatically generate a page with your fapiao info included. You can see a QR code underneath, which also allows businesses to access your fapiao information with just a quick scan.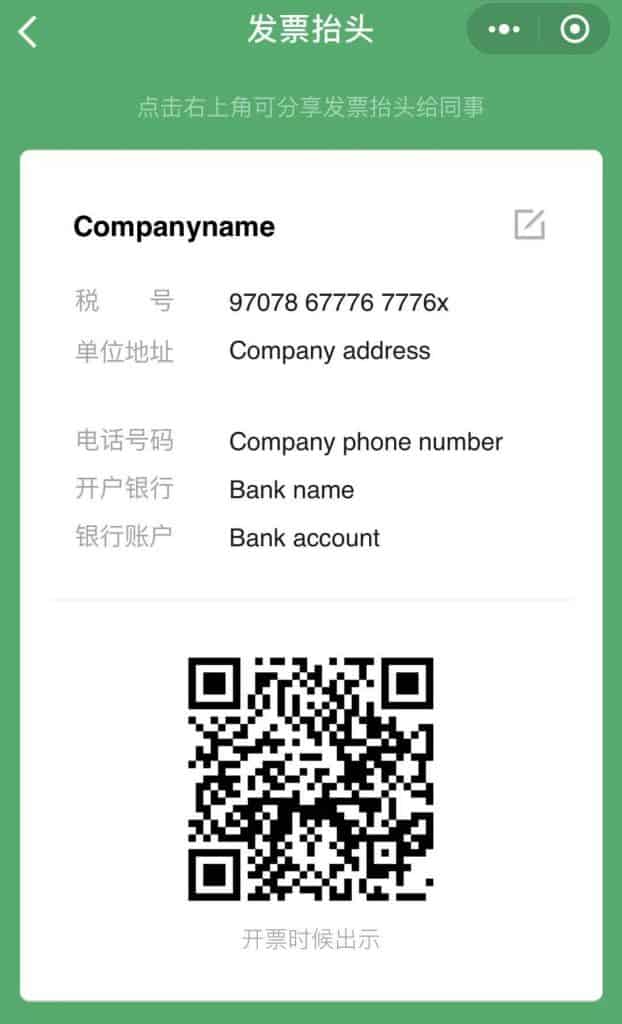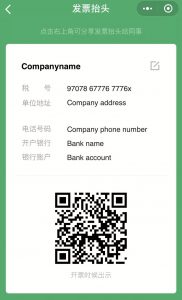 4. Edit and Share Your Fapiao
You can share your fapiao to WeChat friends by clicking on the small circle icon in the top right-hand corner. You can also edit or delete your fapiao by tapping on the small edit icon next to 'company name.'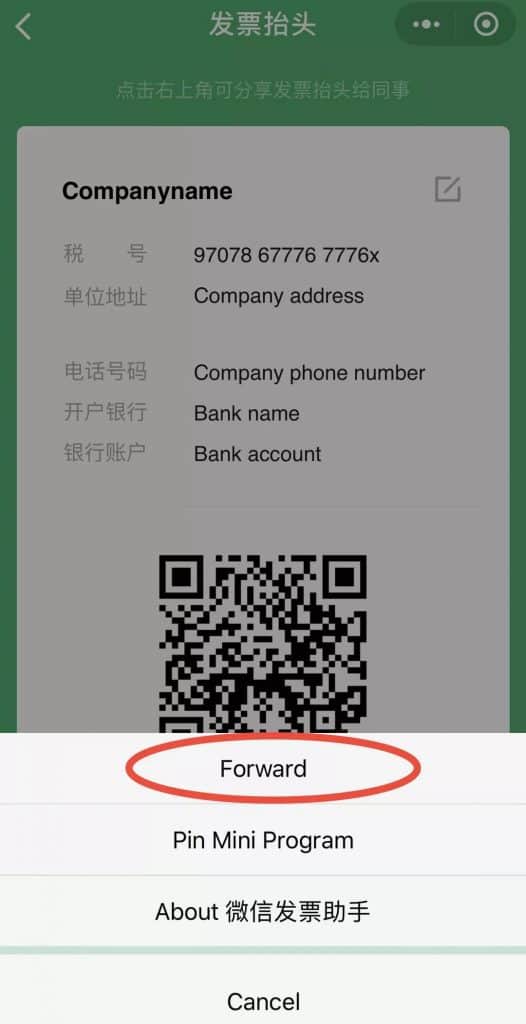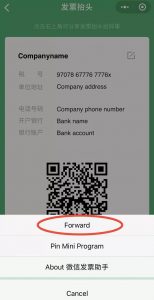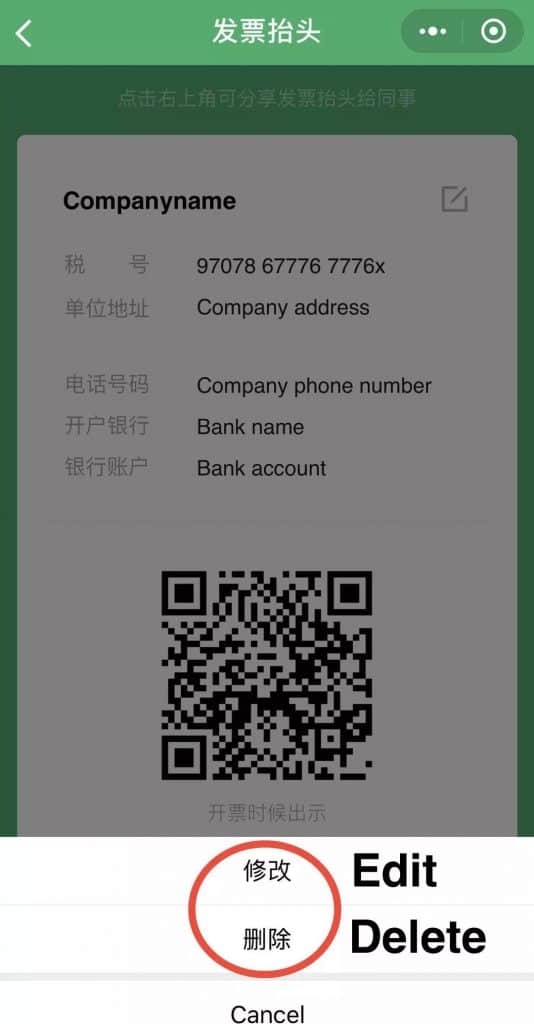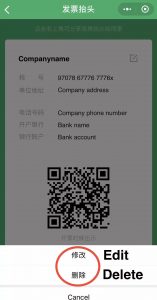 5. Manage Your Fapiao or Check A Fapiao
If you return to the home page of WeChat Fapiao Helper, you can access your various fapiao. Furthermore, the mini program is able to check a fapiao simply by scanning the QR code.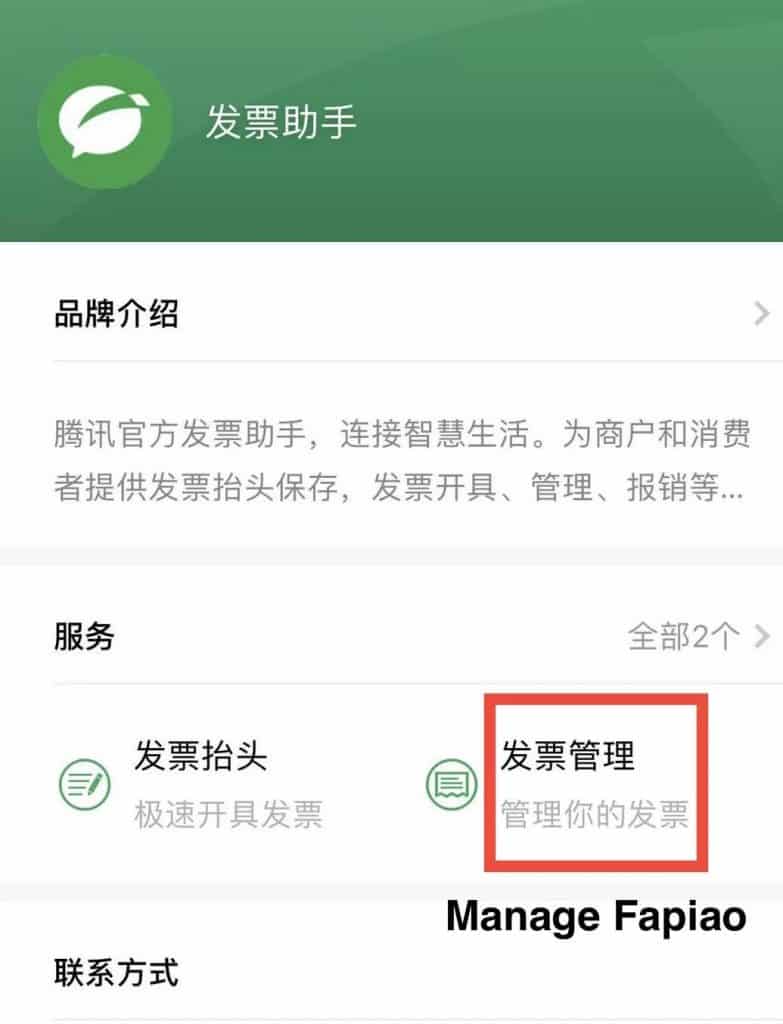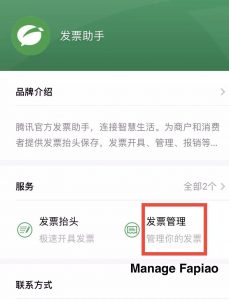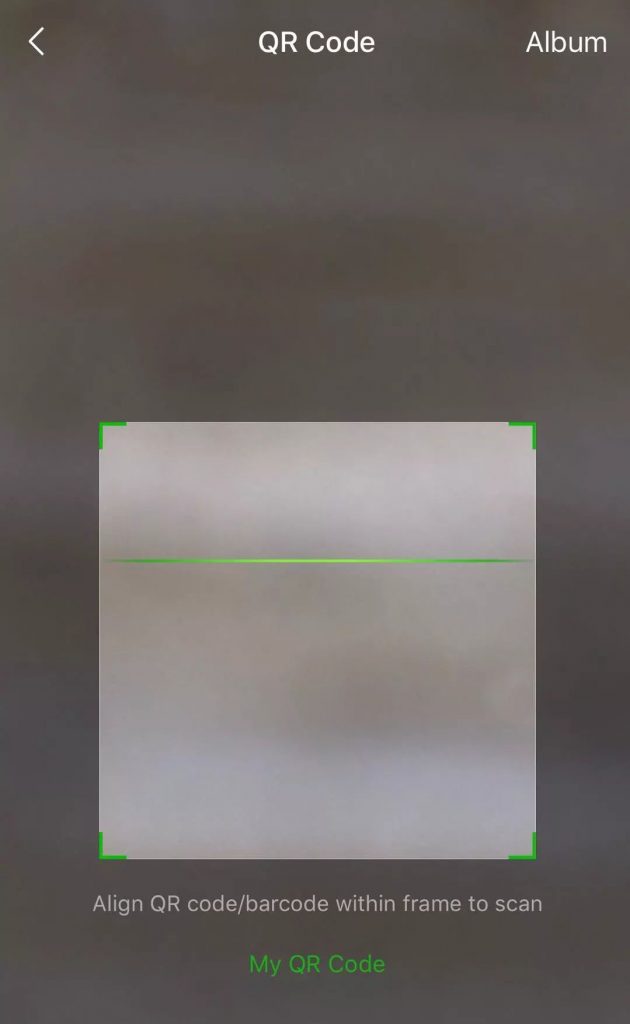 Fun Features
Confetti Words
You may have noticed this feature.  Occasionally confetti images fall from the top of the chat screen.  It's one of WeChat's easiest but most fun features.
Search for New Friends
Make new friends at the shake of a phone.
Go to the 'Discover' tab and select 'Shake' and you will be matched with a stranger from anywhere in the world.
If you can't see this feature you will probably need to enable it. Go to the 'Me' tab and then select Settings > General > Features and then enable 'Shake'.
Drift Bottle
This allows you to send and pick up random messages in bottles from the WeChat ocean.
For this feature you will need to enable it first. Go to the 'Me' tab and then select Settings > General > Features and then enable 'Message in a Bottle'.
We Run
This feature will monitor how many steps you take, and send you notifications of how close you are to reaching your goals, and then enters you into a competition with your WeChat friends.
Go to the 'Me' tab and select Settings > General > Features and then enable 'WeRun'. Make sure you have also enabled 'Record Fitness Data'.
Shazam
Want to find the name for that TV show you're watching?
Make your own Stickers
A big part of WeChat message are stickers. So it is just about time that a new feature to make your very own sticker is added to WeChat.
Go to one of your chats and select the emoji button on the right-hand-side of your screen.
On the bottom of your screen you find a toolbar with an emoji and an heart sign. Next to it is a new peace-sign. Click it and then click on the camera sign on your left-hand-side. You are ready to make your own stickers now. During Chinese New Year you even can add some special effects.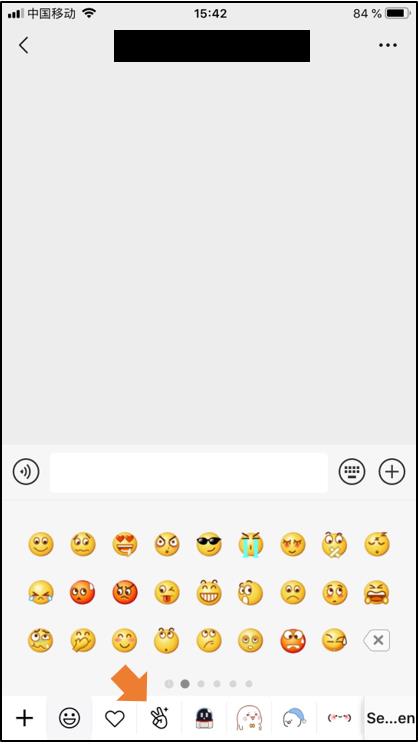 Post a Story in your WeChat Moments
A new feature WeChat launched enables you to share short videos with your friends. It is similar to Snapchat or Instagram stories and easy to find.
Go to the "discover" tab and select "Moments", in the upper-right corner of your screen you find a camera symbol.
Click that and you are ready to make a short video.

Features Available on the Chinese WeChat
Lucky Money
It's a fun way to send money to friends and family or to help keep a WeChat group active!
Lucky money lets you send money into groups who have to fight to get random amounts. For this feature, you also need to have a credit card linked to your WeChat account.
Scan Feature
The Chinese scan feature is far more advanced than the English version.
Scan book covers – simply scan the cover of a book and you will get a list of online sites you can buy the book from such as Amazon.
Street View – select 'Street View' option and wait until it finds your current location. There is an extra feature within this that allows you to find your nearest hotel and cinema!
Translation – translates English to Chinese on things like signs or packaging!
Extra Shazam
On the English WeChat, you can Shazam TV shows to find out what they are called. On the Chinese WeChat you can do the same for Music.  Unsurprisingly it works best for Chinese songs.
How to see all photos shared between two persons or in a group
There's a way for you to look for photos only shared between you and a friend. This of it as an album or an image gallery that is categorized by whom you share the photos with. To do this:
Enter the chat room you have with your friend, and look for any recent photos. Tap to open.
Swipe left or swipe right to slide between photos to see all the photos shared between you and your friend. Alternatively you can also tap on the icon at the bottom right to see the entire album.
WeChat Pay delay to prevent Transfer Scams
Money scams, they also exist on WeChat. Prevent your money from being stolen by activating the WeChat Pay delay feature, which gives you extra time to think twice about sending the money.
Set the transfer time from "immediately" to "in 2 hours" or "in 24 hours"
1. Tap on "Wallet" button on "Me" screen, and then tap on the button on the top right corner on "Wallet" screen to enter the "Pay Center".
2. Tap on "Payment Management" on the "Pay Center" screen, and then tap on "Transfer Time".
3. Set the time from "Immediately" to "in 2 hours" or "in 24 hours". Choose whichever you believe will help you the most.
How to Get Your Money Back: Reporting & Starting an Investigation
1. Tap on "Mini Programs" on the "Discovery" screen and enter the section.
2. Type "teng xun ju bao shou li zhong xin"(Pinyin for 腾讯举报受理中心) in the search box, and tap on the mini program "腾讯举报受理中心".
3. Tap on "Allow" for permission.
4. After entering 腾讯举报受理中心 (Tencent Reporting Acceptance Center), tap on the button "网络诈骗" (Internet Fraud) under you profile photo and fill out the information required on 举报网络诈骗 (Reporting Internet Fraud) screen including:
-姓名 (Your Name)
-手机号码 (Your Phone Number)
-受骗账号 (The Account Being Cheated)
-举报对象 (The Account to Be Reported)
-违规行为 (Illegal Behavior)
-举报描述 (Specific Description)
-聊天/支付记录等诈骗经过的证据截图 (chats/transfer screenshots as evidence)
5. Tap on the buttons and enter the information.
-Add the cheater's WeChat account on 举报对象 (the account to be reported) screen;
-Tap on the first button "交易诈骗"(Transaction Fraud) on "违规行为" (illegal behavior) screen;
-Describe what happened on "举报描述" (specific description) screen.
6. Upload the screenshots of chats and transaction as evidence, and then tap on the button 提交 (submit).
Next, all you need to do is to wait for the reply from Tencent.
Where to find WeChat Mini Programs
If you haven't used WeChat before, its Mini Programs are probably new to you. To make you less confused, we've got a brief guide on where to find them and how to use them.
But first, what are these WeChat Mini Programs? Basically they are sub-applications within WeChat and provide special features to users such as e-commerce or membership programs. Nowadays, more and more companies operating in China has a WeChat Mini Program to share their content with costumers.
Go to "discover" tap and click on "Mini Programs". In the search bar you can search for a particular Mini Program. In addition to that there are some suggestions of Mini Programs you might like.
Go to "Chats" tap and swipe down. Here you find all Mini Programs you used in the last times and you can pin a it to have quick access to. You can pin Mini Programs by first open them and then click on the symbol with three dots (upper right-hand corner), click "Pin Mini Program".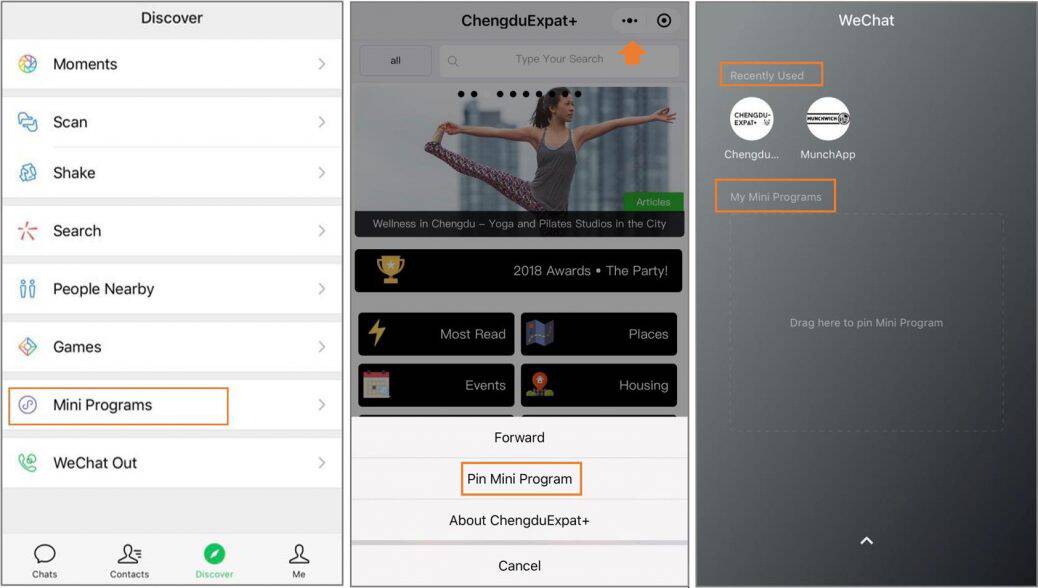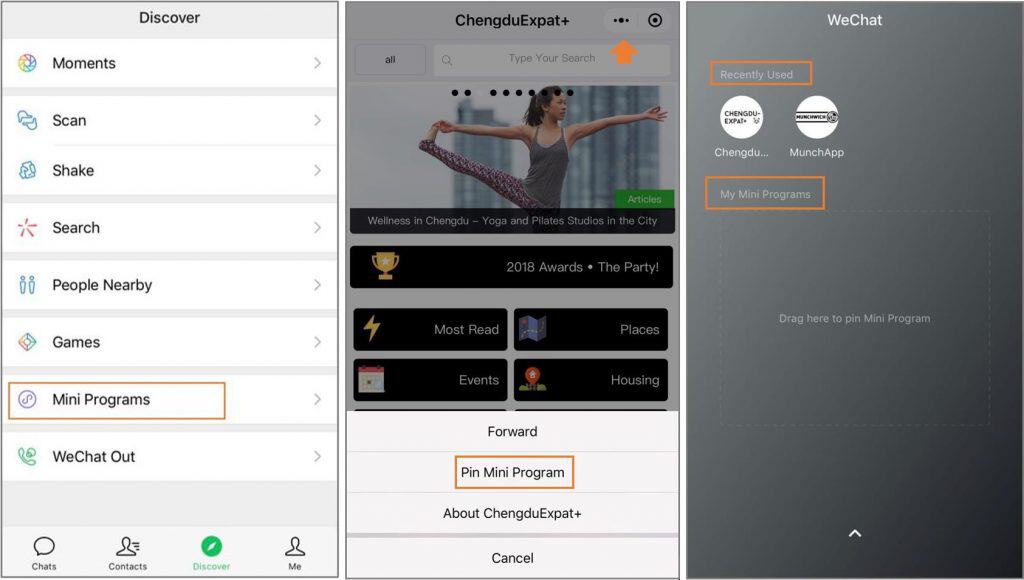 Make sure you join some groups on WeChat As well – Read our guide on the best groups here: Best WeChat Groups
For Our Guide on How to Set Up WeChat Pay Click Here: How To Verify Your WeChat Pay