In the last few months, the ever revolving door of food and beverage in the city saw the closure of some of our favorite places to eat. Luckily there's still those brave enough to open up foreign food ventures in mala city and we checked them out:
---
🍔
It almost feels like sacrilege eating a burger a mere block away much loved (and now closed) Red Beard Burgers. But as our WeChat moments became awash with videos of burgers piled high in black buns, dripping with cheese – we grew intrigued.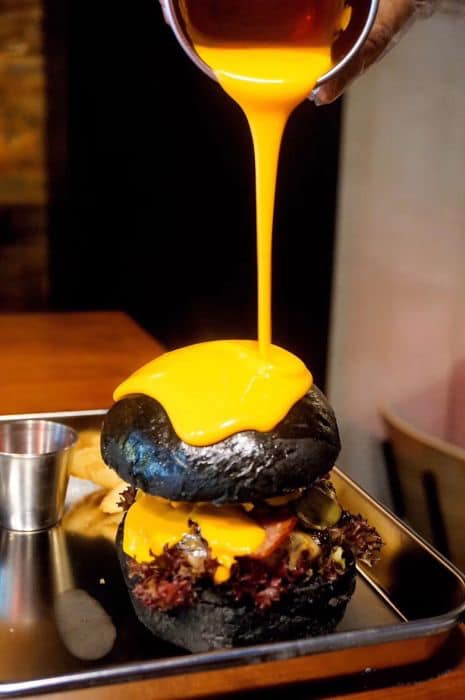 Burger Austine is the latest edition to Tongzilin Nan Lu's lively food scene and is wedged between Iron Pig and fellow new comer Gili's. They serve 100% Australian Beef, free from hormones, preservatives and antibiotics. Alongside the dozen or so beef burgers on the menu, they have 2 chicken burgers, a vegegie burger and some salads.
The buns are good. They're up there with Chengdu's best; light, fluffy and they hold together. The imported beef patties are tasty and generous –  but heavily seasoned with a spice mix which may not please purists.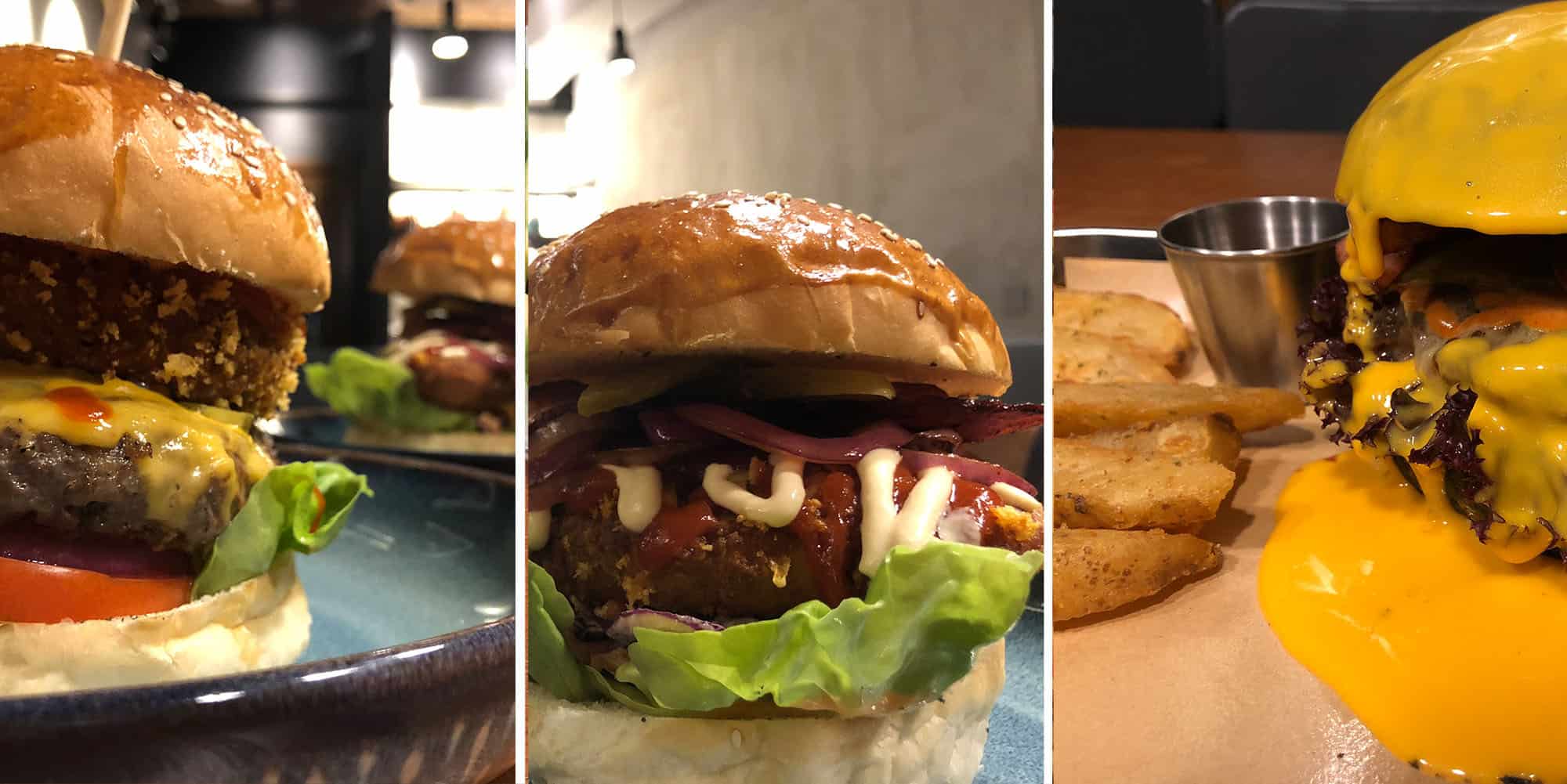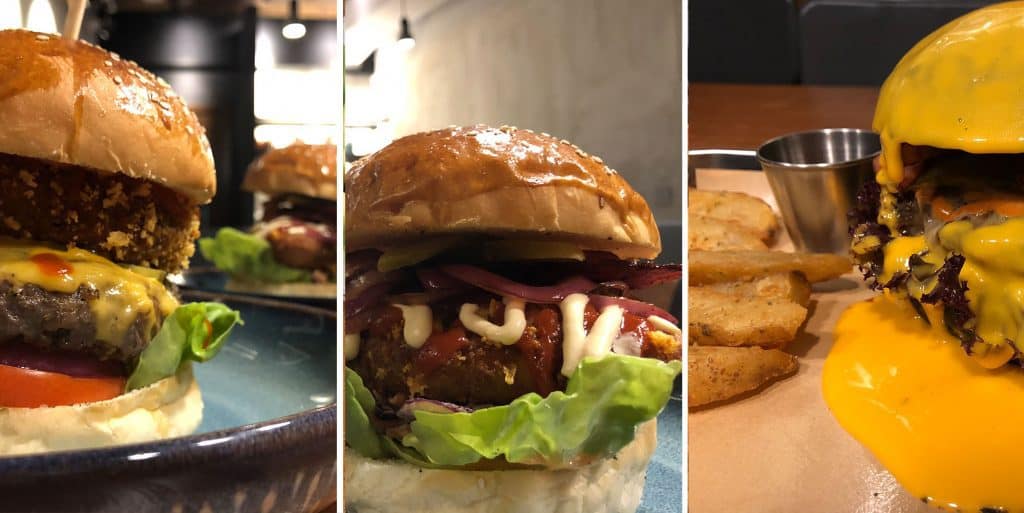 You'll be sure to notice the Cheesy Cheesy (55RMB) if you stop by, which is usually attached to someone taking a video, wearing a plastic glove as they pour a cheddar cheese sauce over their black bun – and whilst a show stopper, wasn't our favorite.
It was the juicy Southern Fried Chicken Burger (48RMB), piled high with crispy, flaky butter milk battered chicken breast with smatterings of blue cheese sauce that really caught our attention. The surprise of the night was how good Burger Austine's veggie burger is. They offer up a portobello mushroom topped with cheese, covered in bread crumbs and deep friend – a la Shake Shack.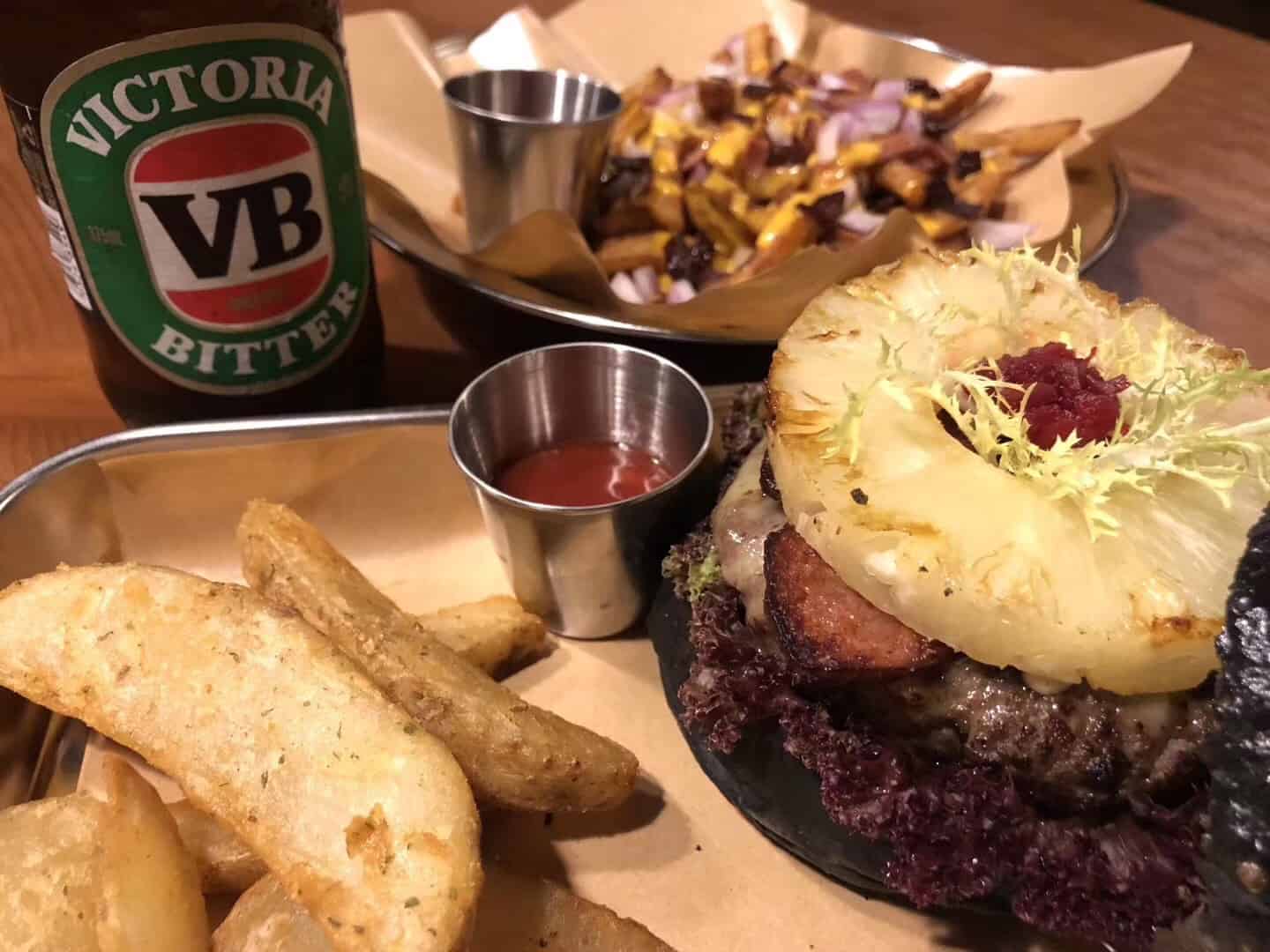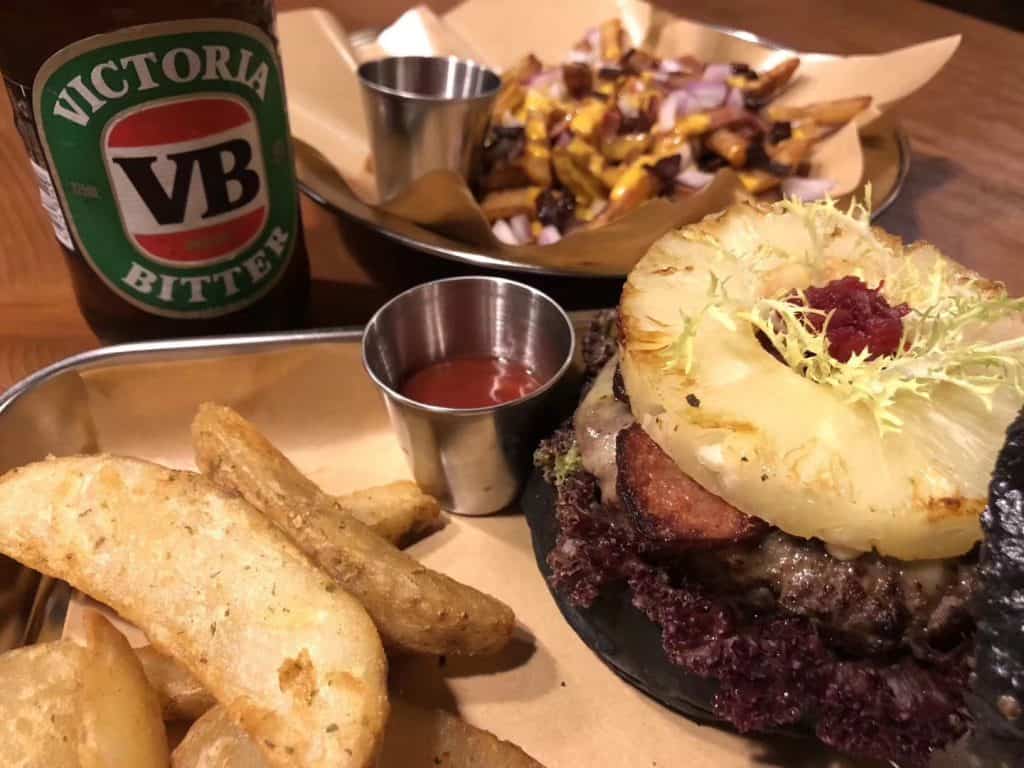 Open burgers come with wedges, or order the cheesy bacon fries (28RMB)
They have a decent bottled beer selection (including Victoria Bitters [35RMB] for the full Aussie experience), and whilst you may not want to hang around for a second or third, Burger Austine is worth stopping by.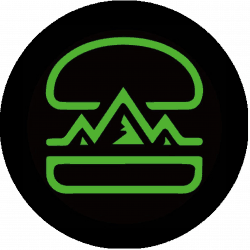 22/9,1F,Tongzilin Nan RD, Wuhou Dist
武侯区桐梓林南路9号附22号,铁猪美式烤肉旁边
Approx 60-80RMBPP
11am-2pm,4.30pm-9.30pm
---
🥙
Few things quell a hangover like the humble doner kebab. The gyro. The shawarma.
There have been many nights in Chengdu where we've longed for the familiar feeling of walking home cradling a garlicy, crispy, juicy wrap stuffed with pickles, with lashings of tahini…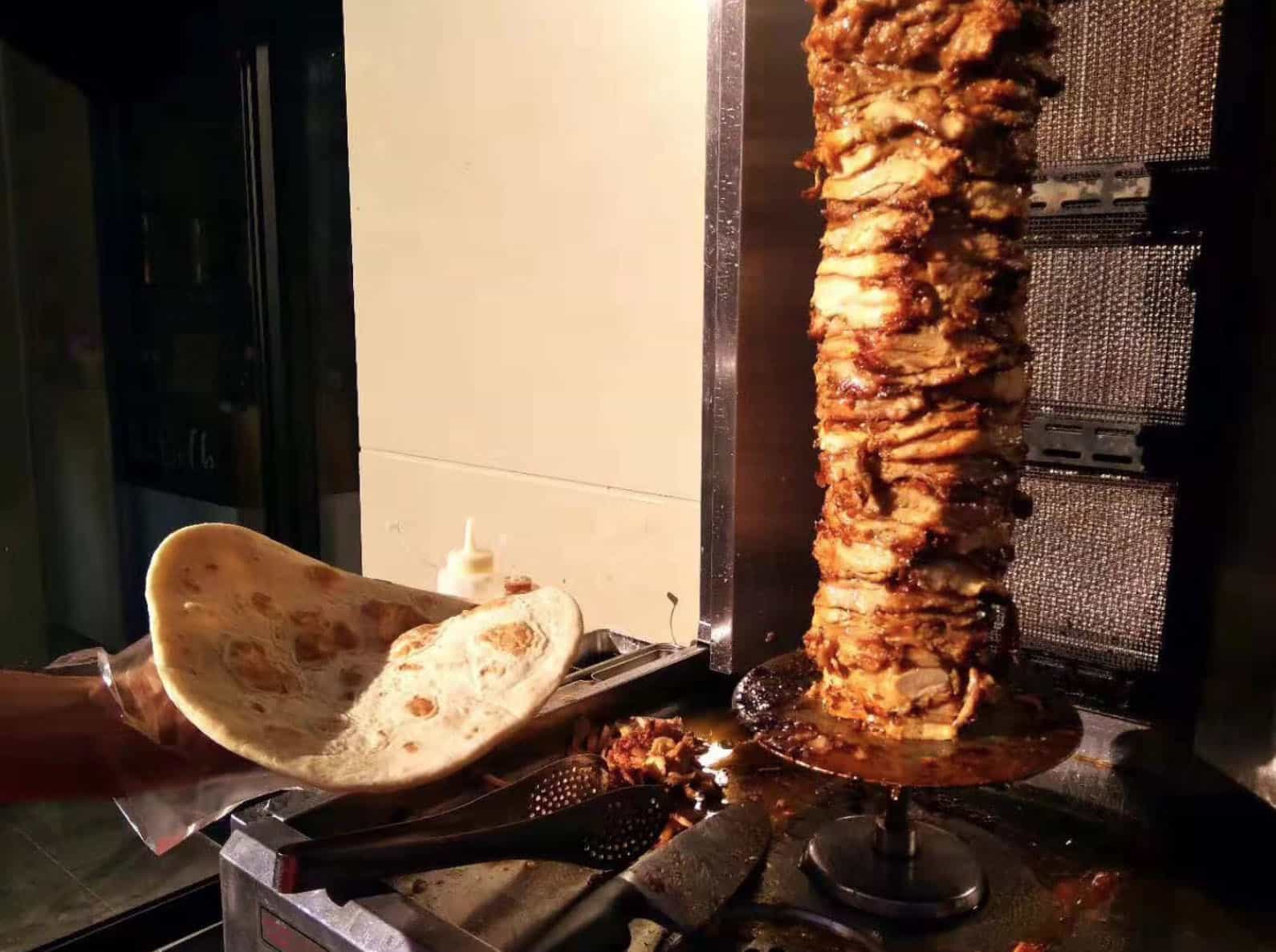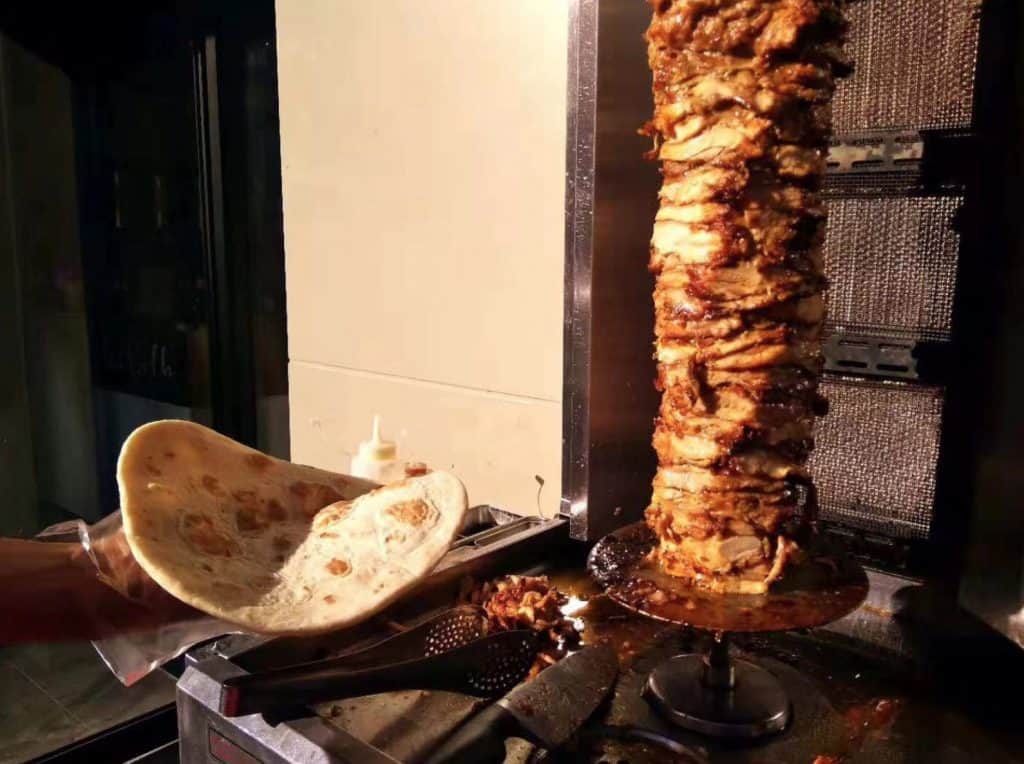 Well, our dreams may have finally come true. Yalla Yalla (from the team behind Safari Dubai) is a new hole in the wall shawarma joint, just a stones throw from Lan Kwai Fong.
They serve up freshly made flatbread with halal chicken shawarma, falafel, and Indian style butter chicken.
There are just 3 seats at the bar in Yalla Yalla, as it's mostly geared up for delivery or take-away, but they'll deliver all the way down to Hua Yang, so fear not if you live outside the third ring road.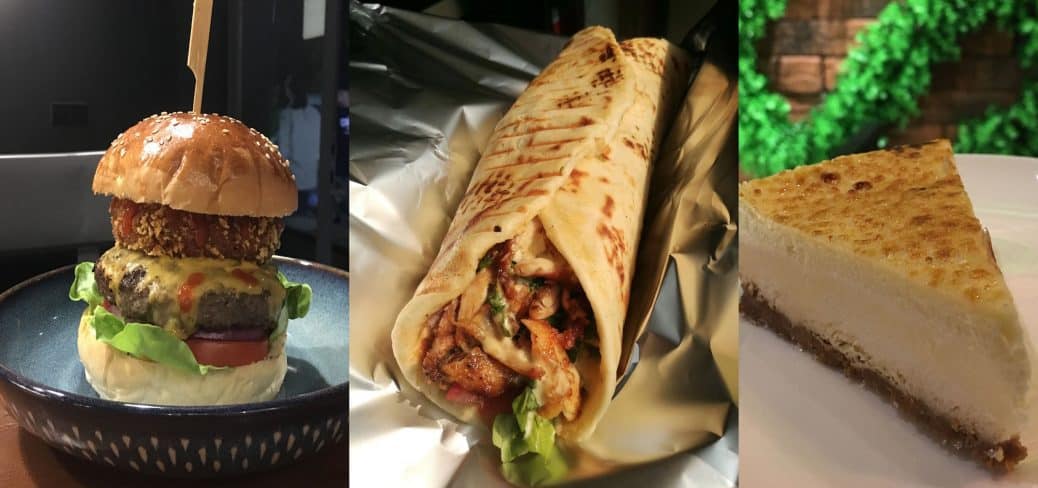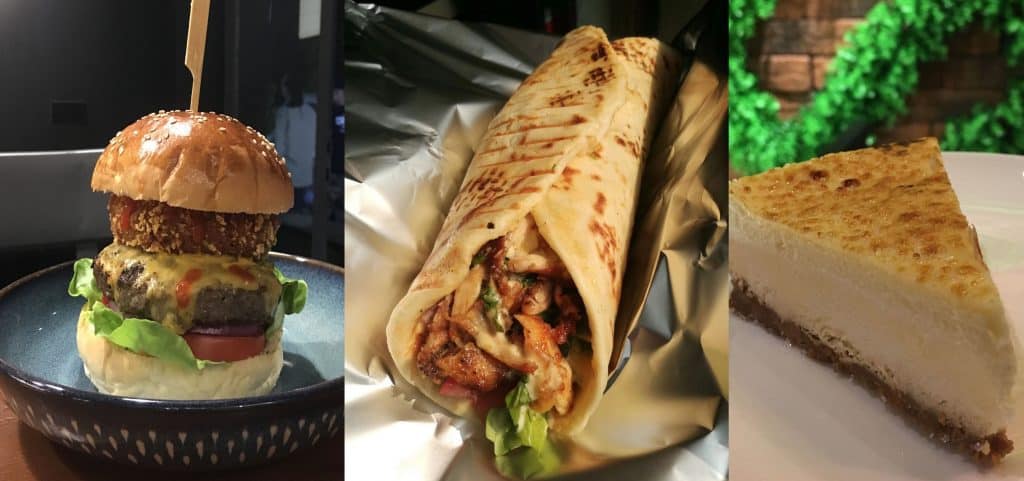 The chicken shawarma wrap (32RMB) was tasty, but it was the falafel wrap (22RMB) that stole the show. Crusted with sesame, the light, crunchy chickpea parcels sit happily drizzled in tahini with crisp pickled jalapenos and salad. You can add avocado if you like, but why reinvent the wheel. If you've really had a rough day and fancy the ultimate indulgence – their Shawarma Submarine (58RMB) is layered French fries, shawarma and salad – grilled under a decadent layer of cheese. You wont have room for seconds.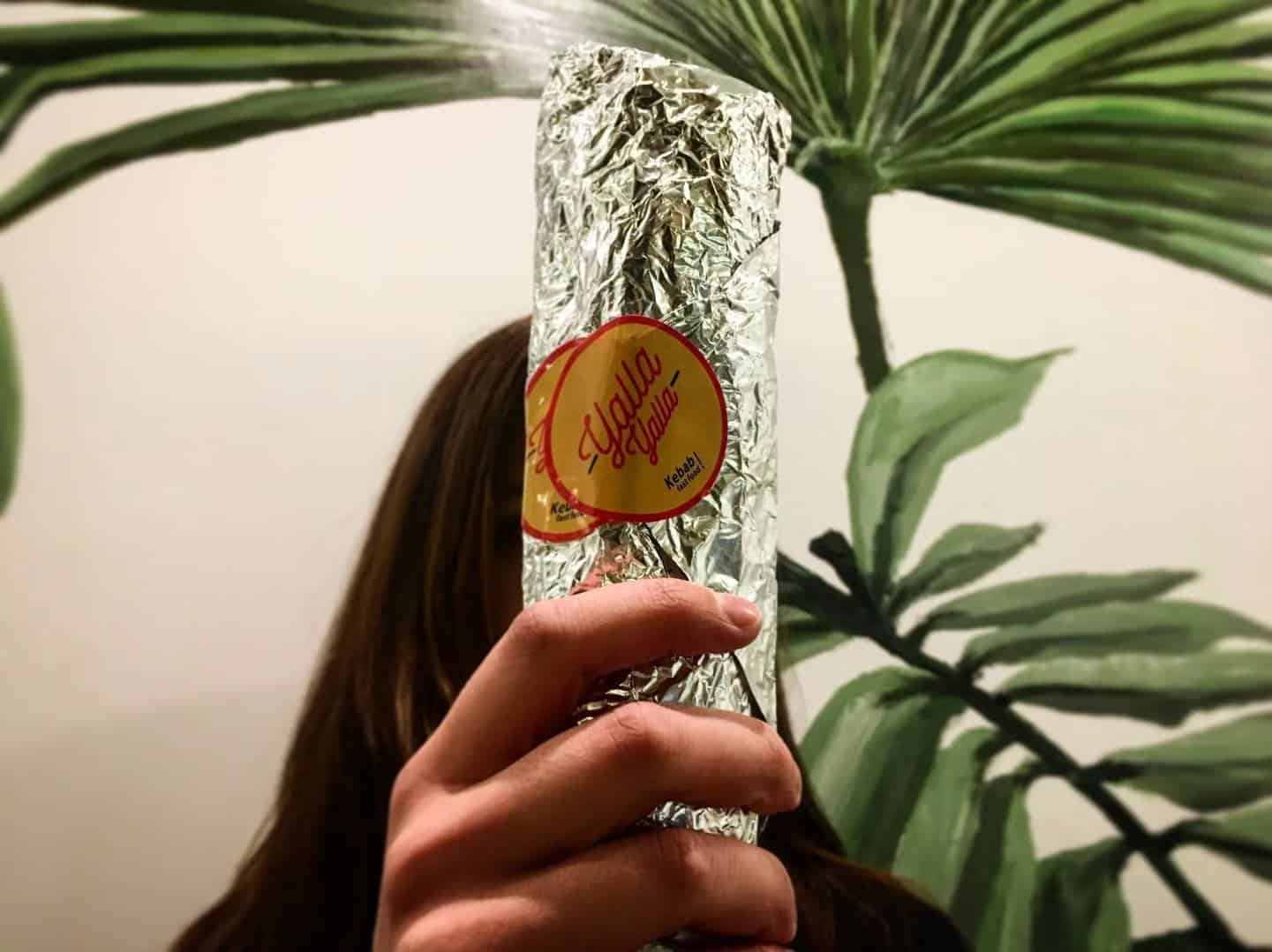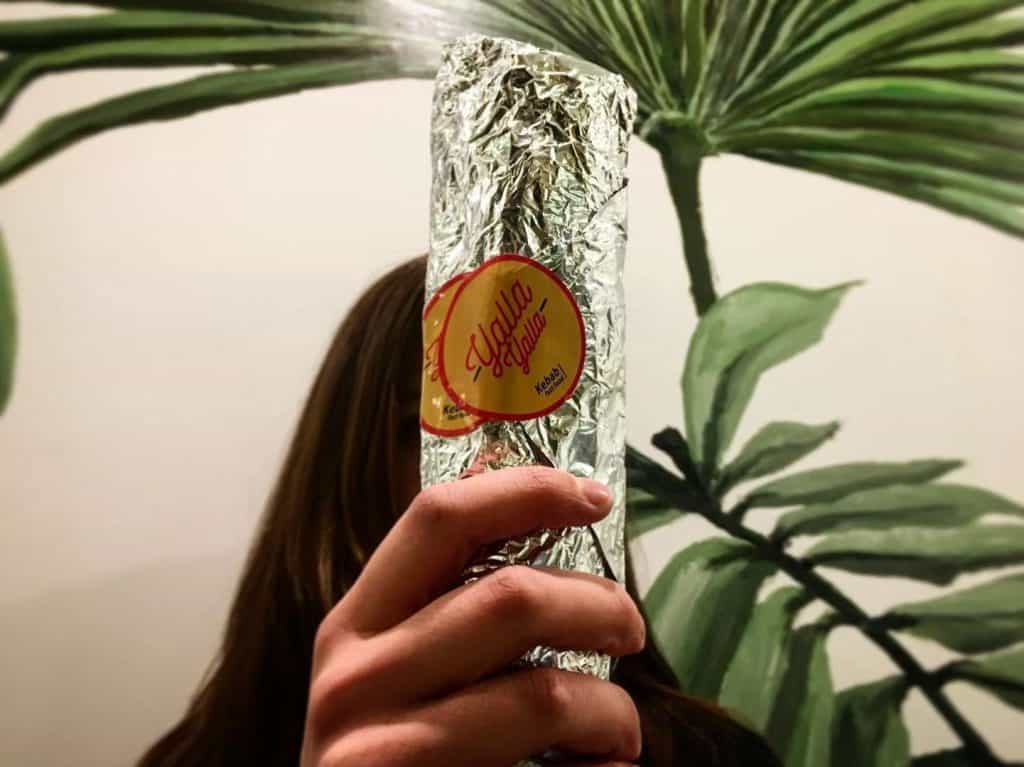 Our intern Flossie about to get stuck in. It's a tough job but somebody has to do it…
The name Yalla Yalla roughly translates in Arabic to let's go! – but delivery times have been a little on the long side… These are probably just teething pains for the new venture, and for around 35RMB per person, it's worth the wait.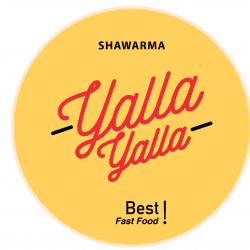 Jinjiang District, Dongsheng Street No. 26
锦江区东升街26号
173 4599 7390
11:00 – 22:00
Approx 30-50RMBPP
Order through WeChat: yallayallachengdu
---
🍝
Winter is creeping in and once again we've forgotten just how chilly Chengdu gets… If like most of us the cold spell has brought with it a wave of nostalgia for wholesome fair from your homeland – Tongzilin's newest eatery may have something to warm your cockles.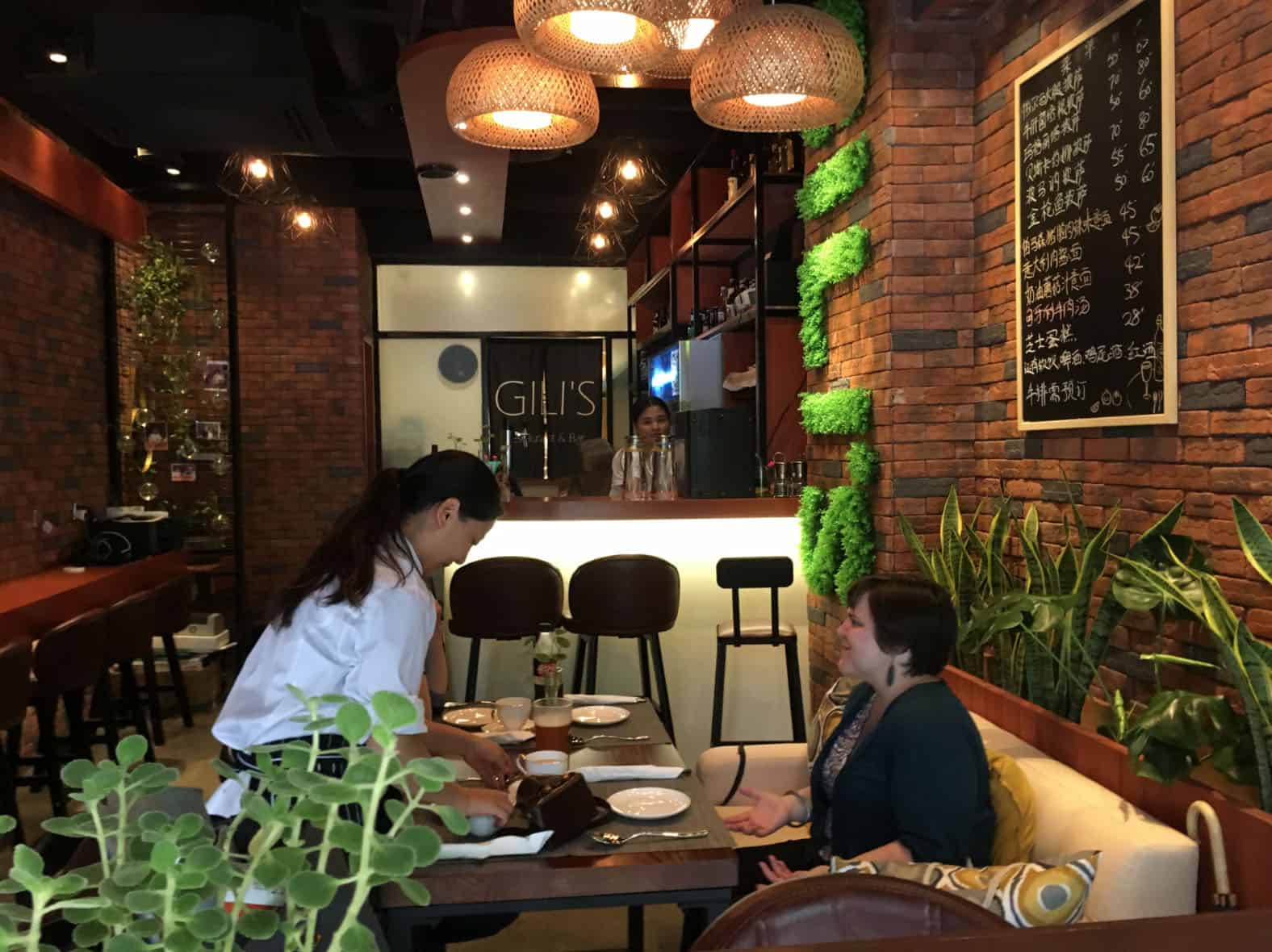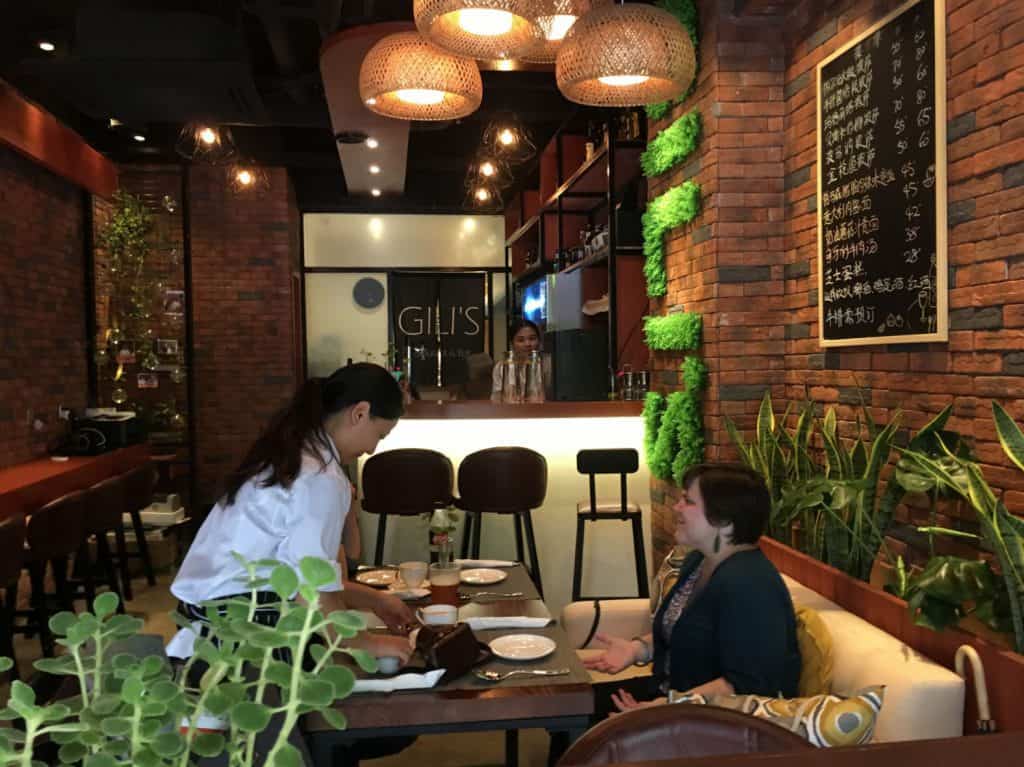 GILI's is a pocket sized bistro, near Burger Austin, and is run by the lovely Sue. Sue, studied at culinary school and worked alongside Michelin chefs in Shanghai and Hong Kong – before her opening her first solo venture.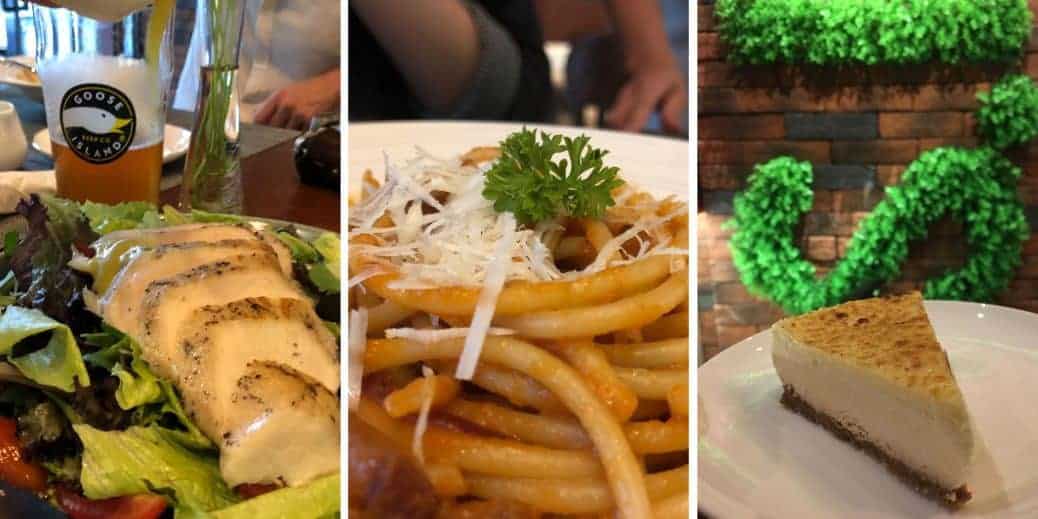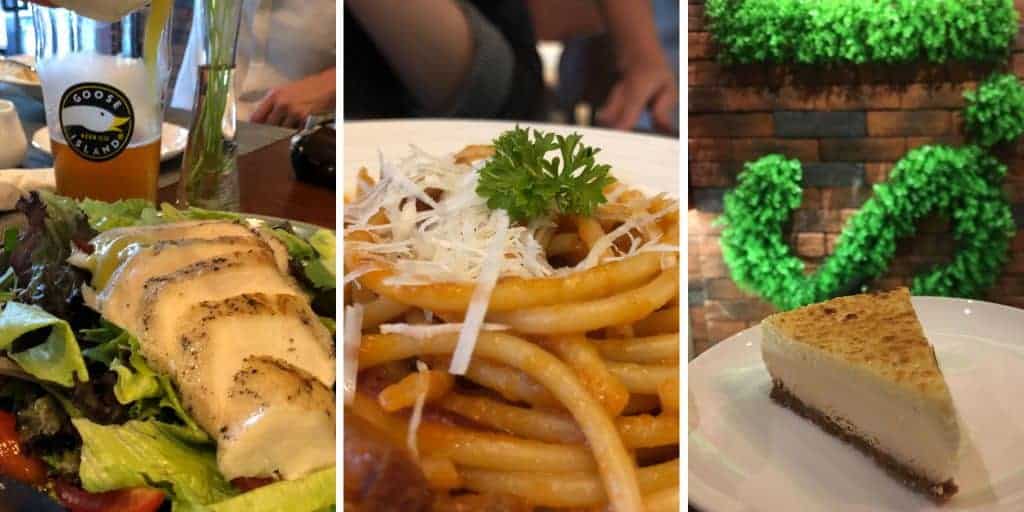 The menu changes frequently and is a chalk board on the wall kind of affair. We started with a hearty goulash (38RMB), followed by the spicy bucatini bolognaise (45RMB) and bacon and mushroom pizza (S60RMB/L80RMB). The steak with (slightly sweet) peppercorn sauce, has to be ordered a day in advance. Sue is also cooking up a range of cakes of which the cheesecake (28RMB) was our favourite. It would be the perfect partner for an afternoon of people watching onto leafy Tongzilin Nan Lu.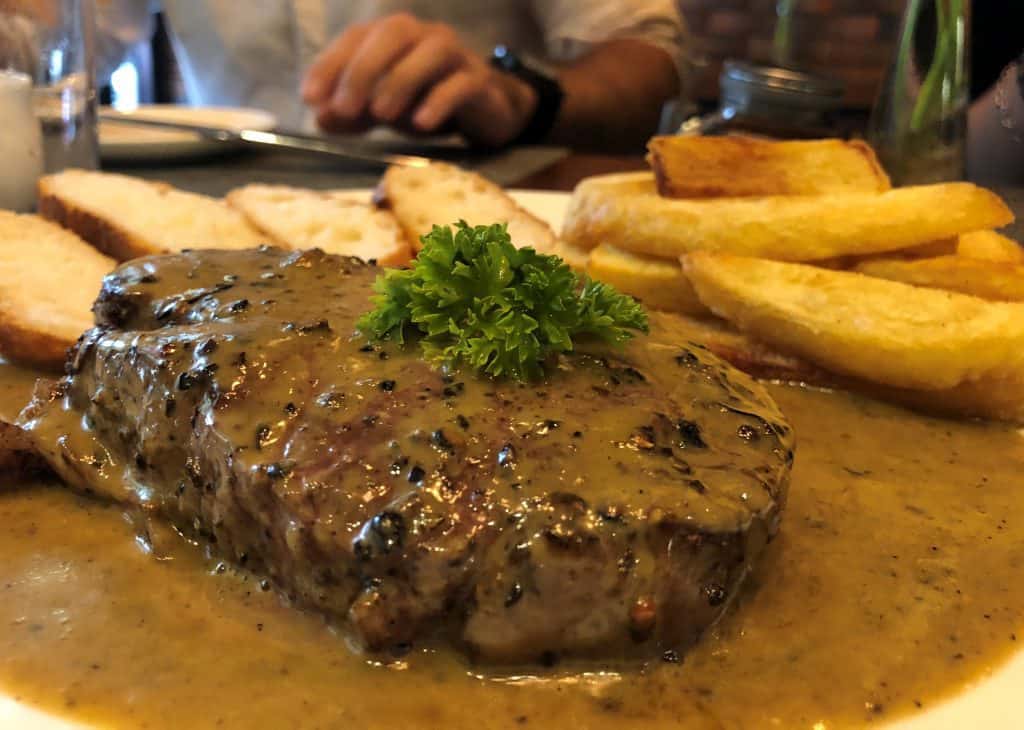 Call a day in advance for GILI's monster rib eye steak
Rumor is, GILI's will be  opening up for breakfast or brunch soon – which will be a nice addition to that side of Tongzilin. It must be noted that like many other 'western style' restaurants in Chengdu, the food from GILI's isn't the most authentic in the world. But the service is nice and it's a cosy spot.
Come for the cakes and stay for Sue.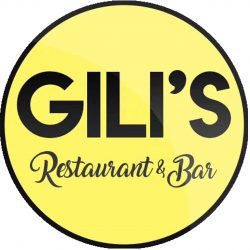 10 South Tongzilin Road, Wuhou District
武侯区,桐梓林南路10号
028 6391 4889
Open daily from 11am until late.
---
Have you found somewhere in Chengdu you think everyone should know about?
Let us know by scanning the WeChat ID below: