Curry, spices, samosas, naan and colour- check out the variety of places to eat Indian food in the 'Du:
For an authentic taste of the Indian sub-continent, feast your eyes on these local restaurants.
Tandoor 天都里印度餐厅

Tandoor has long been Chengdu`s top destination for Indian cuisine. The Indian
chef takes good care to make his food deliciously authentic. Decor and
service are on par with their excellent food.
Opening Time: 11:30am-2pm, 5:30pm-10:30pm
(028)85551958
Address: Xinzhu Hotel, 34, Sect. 4, South Renmin Rd. 人民南路四段34号心族宾馆
Bollywood 宝莱坞印度西餐厅
Opened beginning of 2016, serving a wide range of authentic Indian dishes at an affordable price.
Opening Time: 11am till 10pm
Address: #69 Gaohua Second Street, First Ring Road, Wuhou District 武侯区高升桥北街成都A区高华二街69号
18782916774
Cacaja 印度菜菜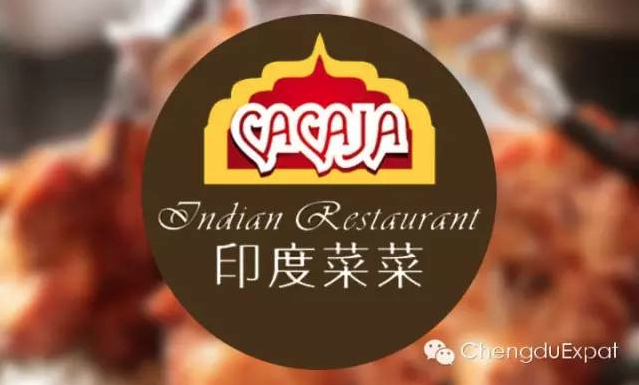 Bright and beautiful interior design. Try the Garlic Naan and a curry from their large selection. They can accommodate large parties yet maintain an intimate setting. English menu available.
Addresses:
40-43, 1F, SOHO, North Kehua Rd 科华北路60号SOHO费城1楼40-43号
Opening Time: 10am-10pm
 (028)85210318
9F, Chicony Plaza, 8 South Sect., Chunxi Rd 春熙路南段8号群光广场9楼
Opening Time: 10am-10pm
 (028)62129383, 62129388
4F, Galleria 99, 1st Shenghe Rd 盛和一路99号凯丹广场4楼
Opening Time: 11:30am-9pm
 (028)65057616
3F, Wanda Plaza, 29 Sect. 5th, East Ring 2nd Rd. 二环路东五段29号万达广场3楼
Opening Time: 10am – 9:30pm
 (028)86652656;
3018-19 Wanda Plaza 1 Sect. 3rd, North Ring 1st Rd. 一环路北三段1号金牛万达广场3018-3019号
 (028)86670399
Fanjue 梵觉印度餐厅
金牛区交大路183号凯德广场二期5楼(凯德店)
(028)87607608
辛格印度餐厅