Last month we saw 10 foreign movies screened throughout August. This month an oscar-winning documentary and many more movies arrive in Chengdu. Let's check out 7 foreign movies being shown this autumn below.
Friday, September 6, 2019
---
Free Solo
《徒手攀岩》
tú shǒu pān yán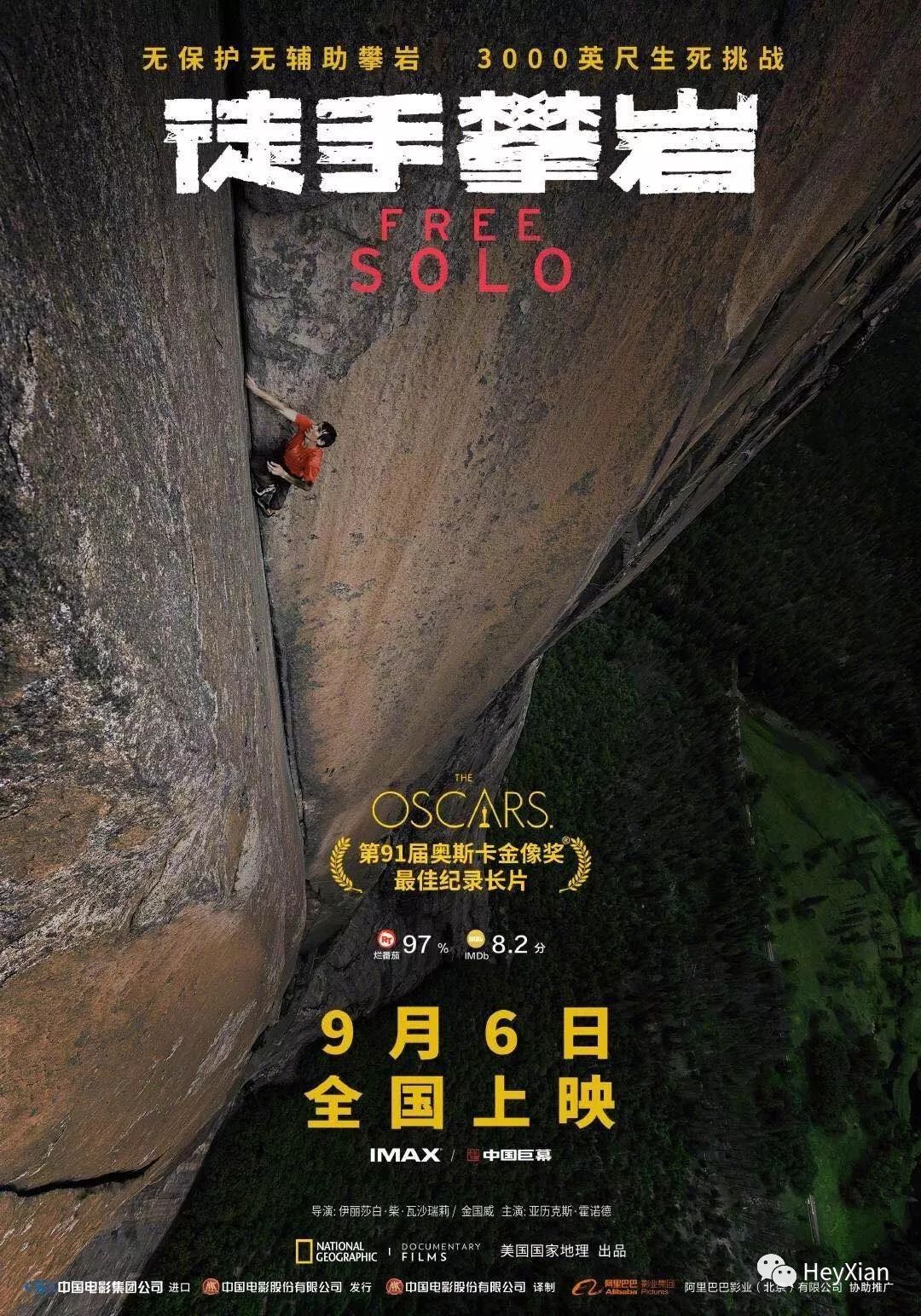 Director: Jimmy Chin, Elizabeth Chai Vasarhelyi
Country: USA
Actors: Alex Honnold, Tommy Caldwell, Jimmy Chin
China Release Date: Friday, September 6, 2019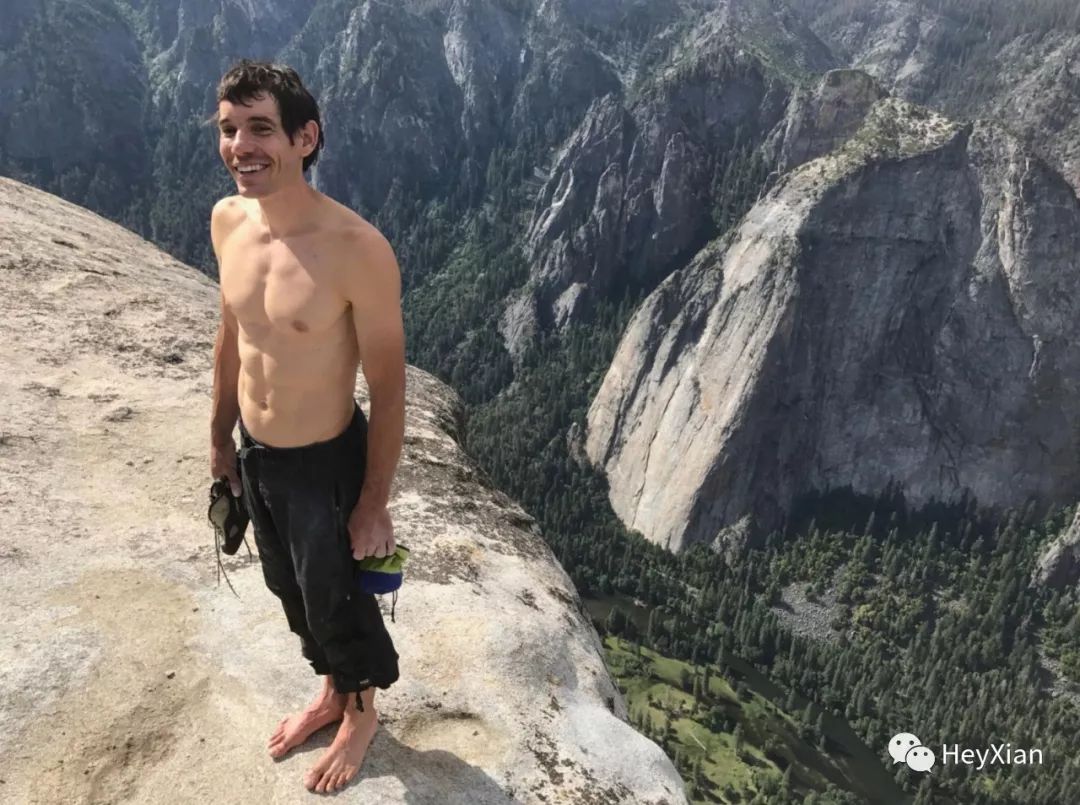 Alex Honnold attempts to become the first person to ever free solo climb El Capitan.
Trailer:
预告片(中文字幕)
Friday, September 7, 2019
---
 Killing For the Prosecution
《检察方的罪人》
jiǎn chá fāng de zuì rén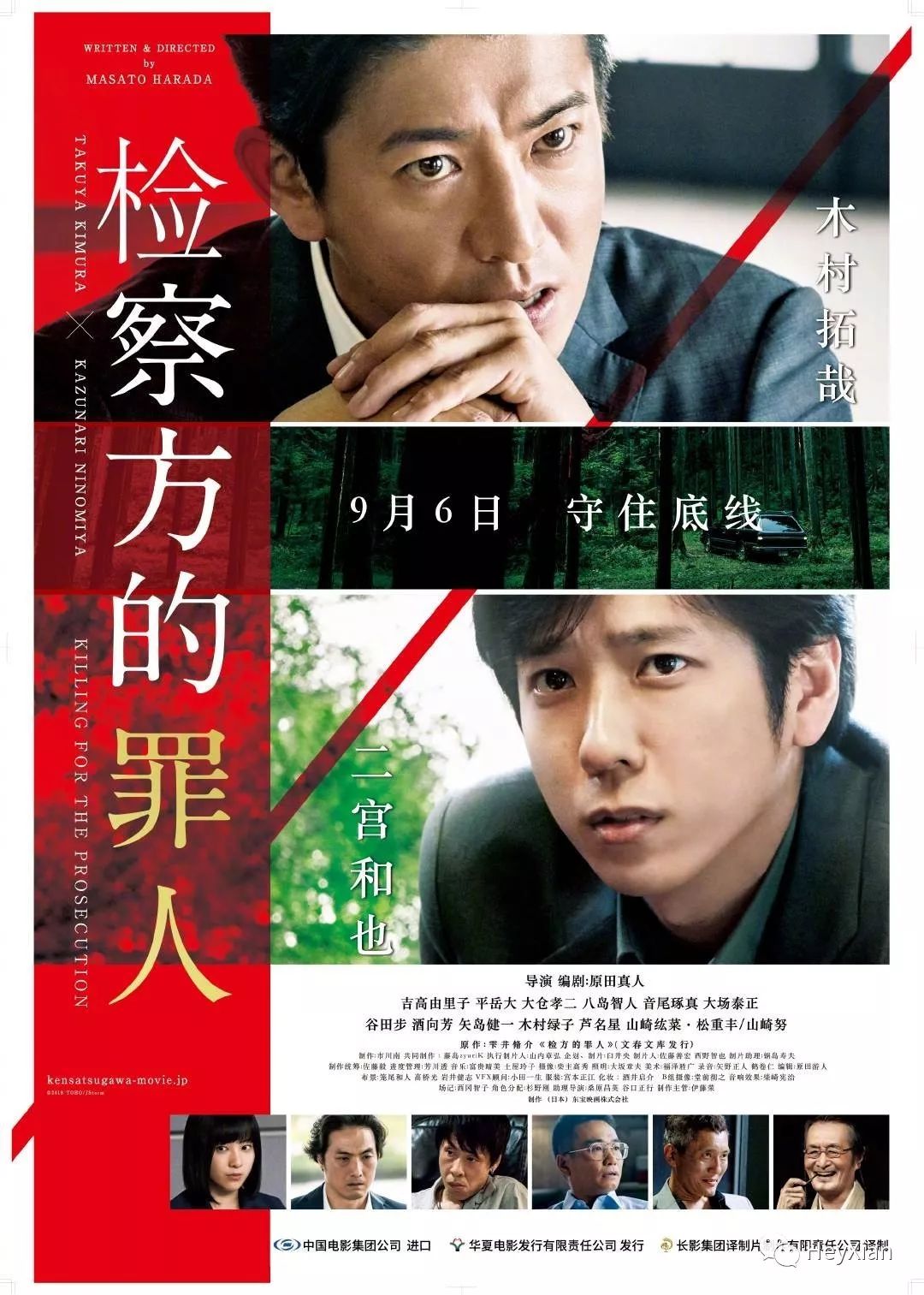 Director: Masato Harada
Country: Japan
Actors: Takuya Kimura, Kazunari Ninomiya, Yuriko Yoshitaka
China Release Date: Friday, September 6, 2019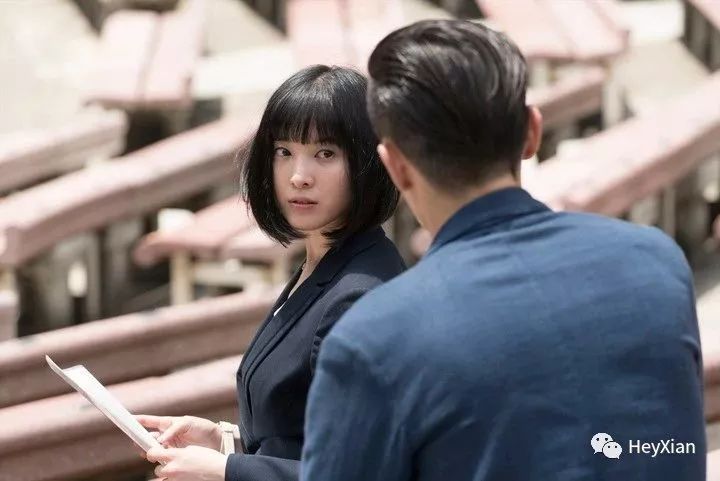 Mogami Takeshi works at the Tokyo prosecutor's office focusing on violent criminal cases. Okino Keiichiro admires him and is happy to be assigned to work with Mogami. When a money lender is killed for his dealings with the deceased one Matsukura Shigeo is considered a suspect. He has a past involving a schoolgirl and the prosecutors strive to make the case.
Trailer:
预告片(中文字幕)
Friday, September 6, 2019
---
Enthiran 2
《宝莱坞机器人2.0:重生归来》
bǎo lái wù jī qì rén 2.0:chòng shēng guī lái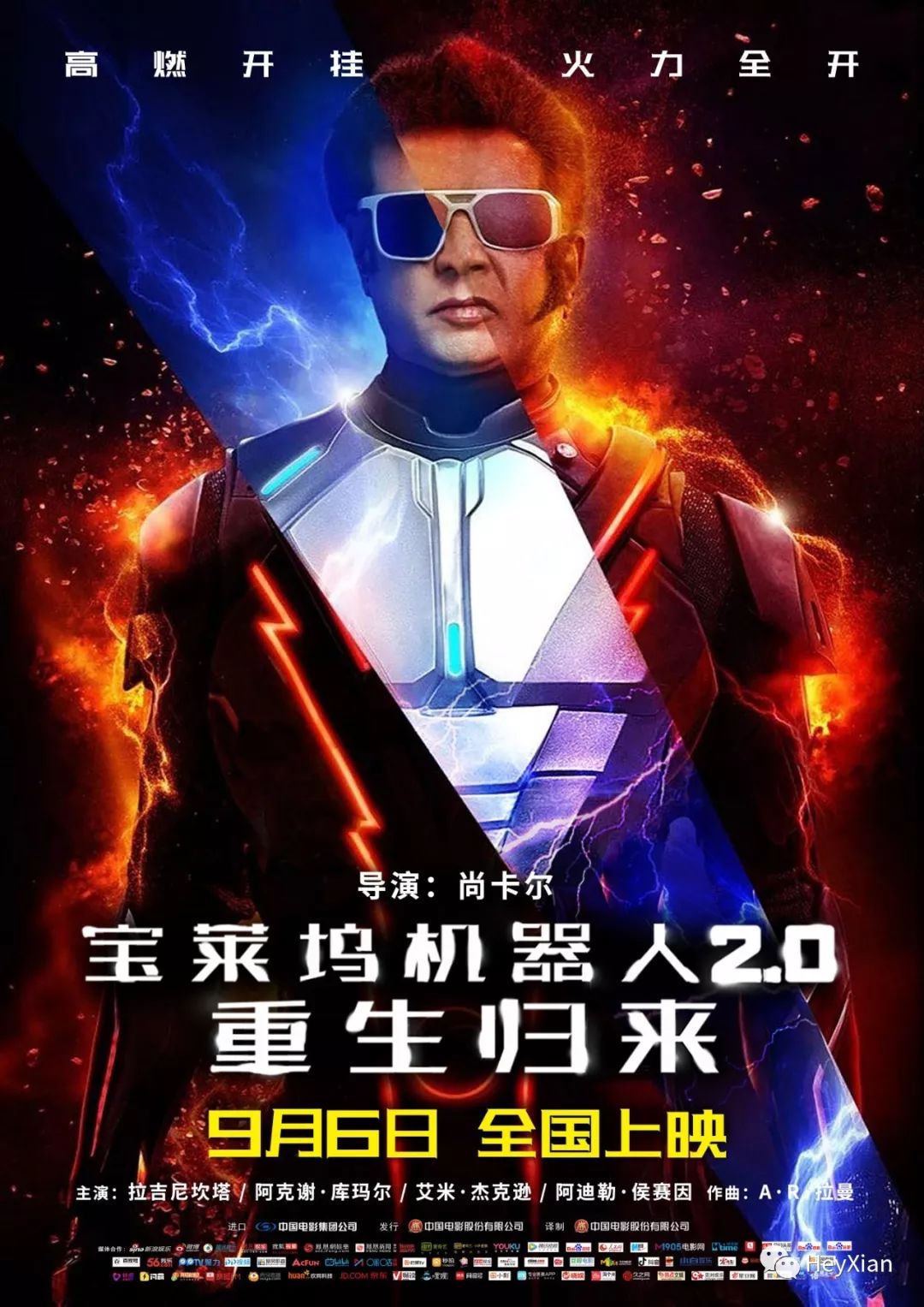 Director: S. Shankar
Country: India
Actors: Rajinikanth, Akshay Kumar, Amy Jackson
China Release Date: Friday, September 6, 2019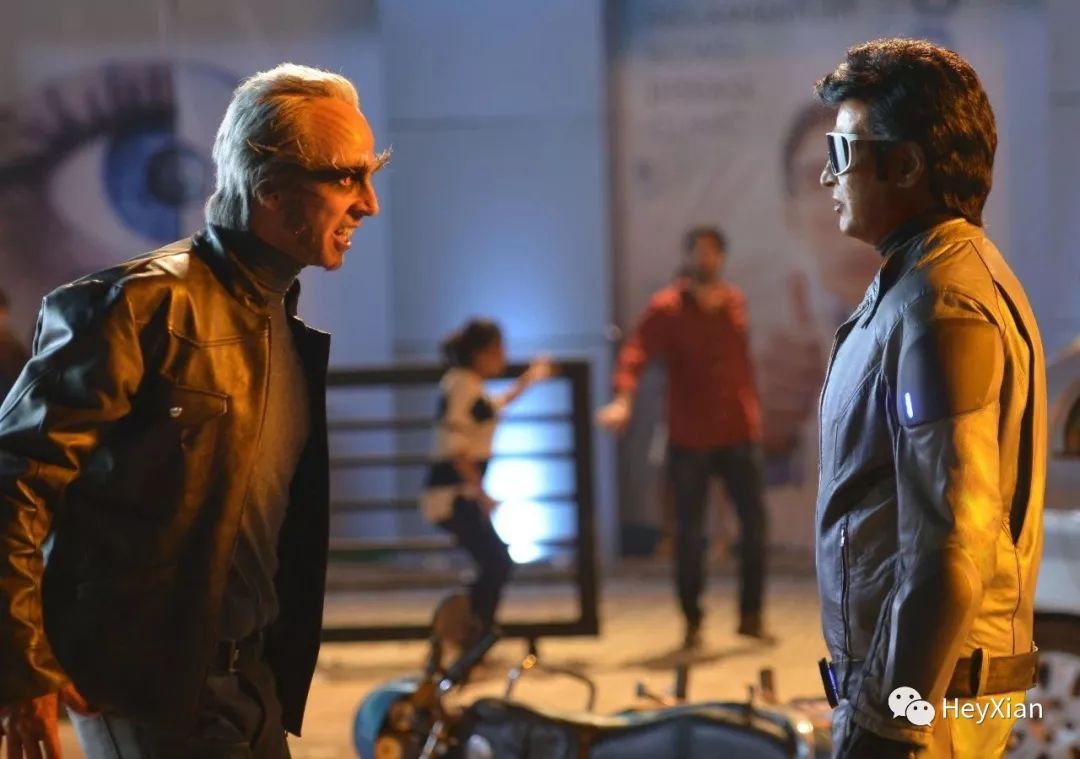 8 years after Chitti was dismantled due to the destruction he caused. Vaseegaran has created new human robot Nila which can understand human feelings better. The cell phones in the city start to disappear from everywhere. A creature in the form of bird creates havoc in the city causing destruction. Vaseegaran believes it to be the fifth element force and decides to get Chitti back in action.
When Vaseegaran traces the location of missing cellphones with help of Chitti and Nila he finds that it's not the fifth force but a human force done by late professor Pakshi Rajan.
Scan the QR Code to View Trailer:
长按查看中文字幕预告片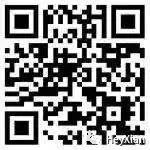 Friday, September 6, 2019
---
Cold Pursuit
《冷血追击》
lěng xuè zhuī jī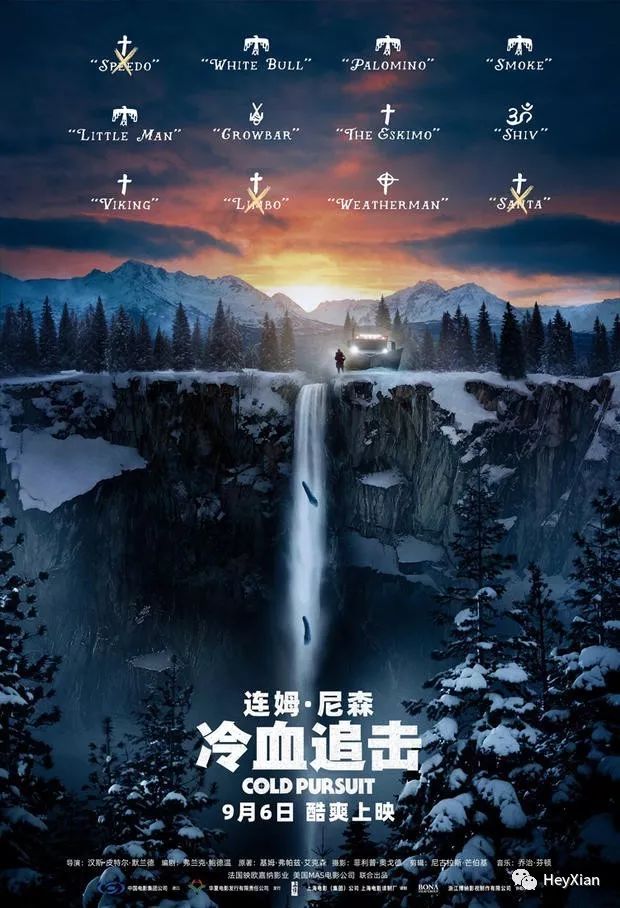 Director: Hans Petter Moland
Country: UK | Norway | Canada | USA | France | Germany
Actors: Liam Neeson, Laura Dern, Micheál Richardson
China Release Date: Friday, September 6, 2019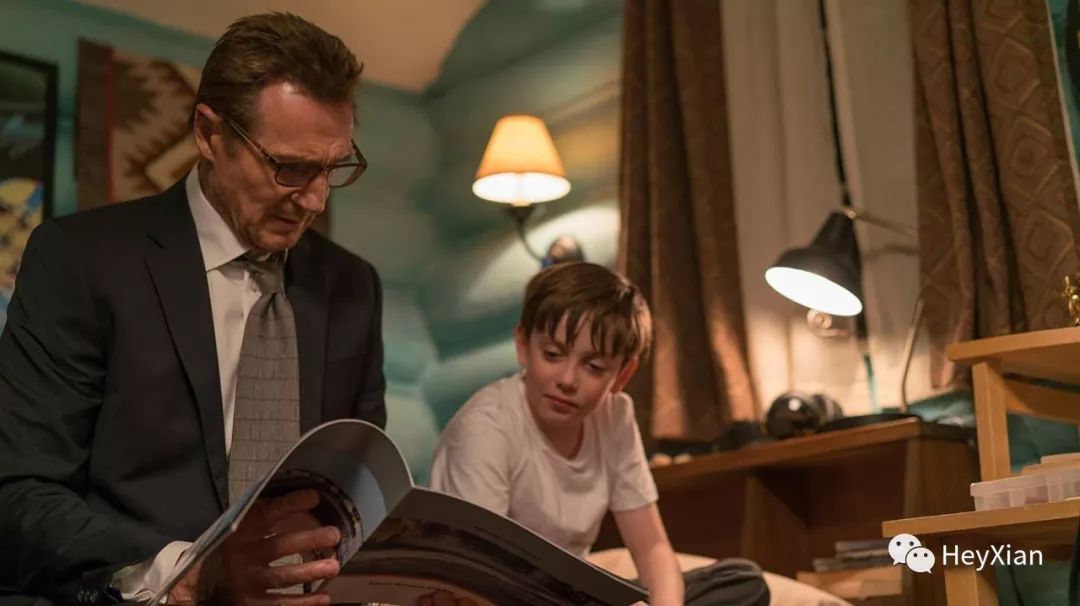 Quiet family man and hard-working snowplow driver Nels is the lifeblood of a glitzy resort town in the Rocky Mountains because he is the one who keeps the winter roads clear. He and his wife live in a comfortable cabin away from the tourists. The town has just awarded him "Citizen of the Year." But Nels has to leave his quiet mountain life when his son is murdered by a powerful drug lord. As a man who has nothing to lose he is stoked by a drive for vengeance. This unlikely hero uses his hunting skills and transforms from an ordinary man into a skilled killer as he sets out to dismantle the cartel. Nels' actions ignite a turf war between a manically unpredictable gangster known as Viking and a rival gang boss. Justice is served in one final spectacular confrontation that will leave (almost) no one unscathed.
Scan the QR code to view trailer:
长按查看中文字幕预告片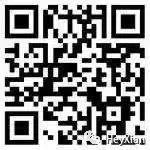 Friday, September 13, 2019
---
Detective Conan: The Fist of Blue Sapphire
《名侦探柯南:绀青之拳》
míng zhēn tàn kē nán :gàn qīng zhī quán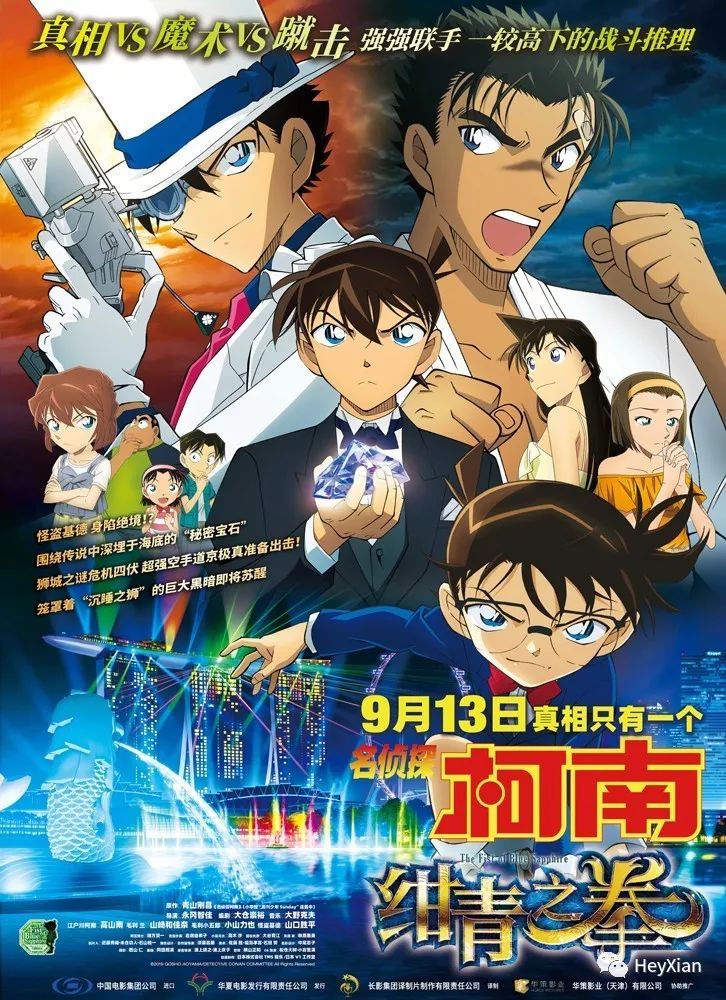 Director: Tomoka Nagaoka
Country: Japan
Actors: Yu Asakawa, Kurt Common, Ryan Drees
China Release Date: Friday, September 13, 2019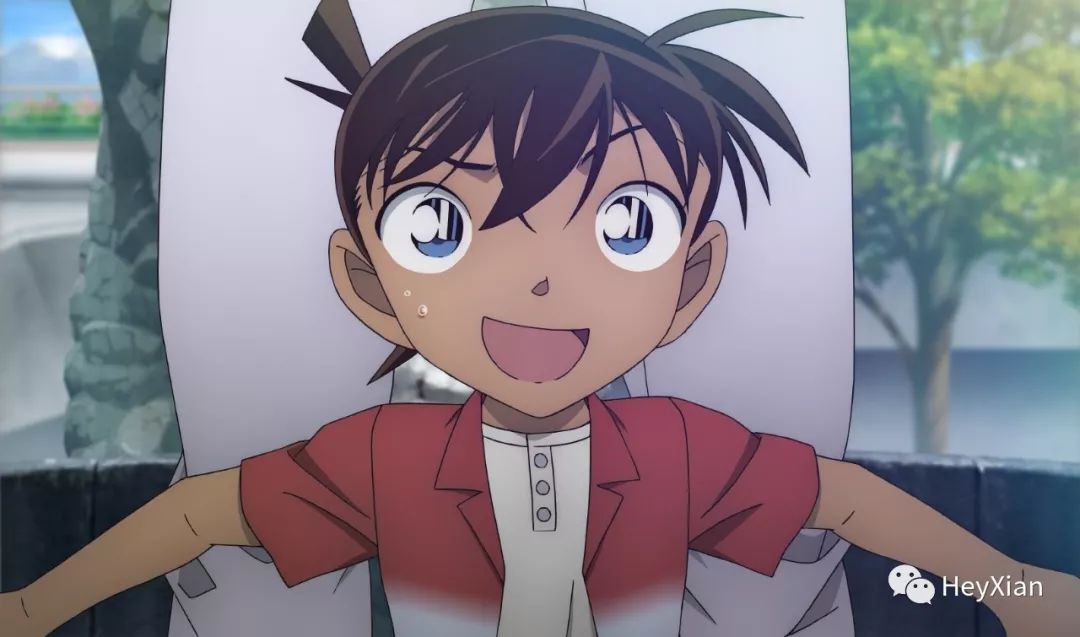 The world's greatest blue sapphire, the "blue lapis fist", said to have sunk in a pirate ship in the late 19th century, on the coasts of Singapore. A local millionaire plots to retrieve it, and when it's exhibited in an exhibition at the Singaporean Marina Sands hotel, a murder takes place.
Scan QR Code to View Trailer:
长按查看中文字幕预告片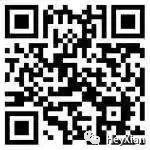 Friday, September 20, 2019
---
Friend Zone
《友情以上》
yǒu qíng yǐ shàng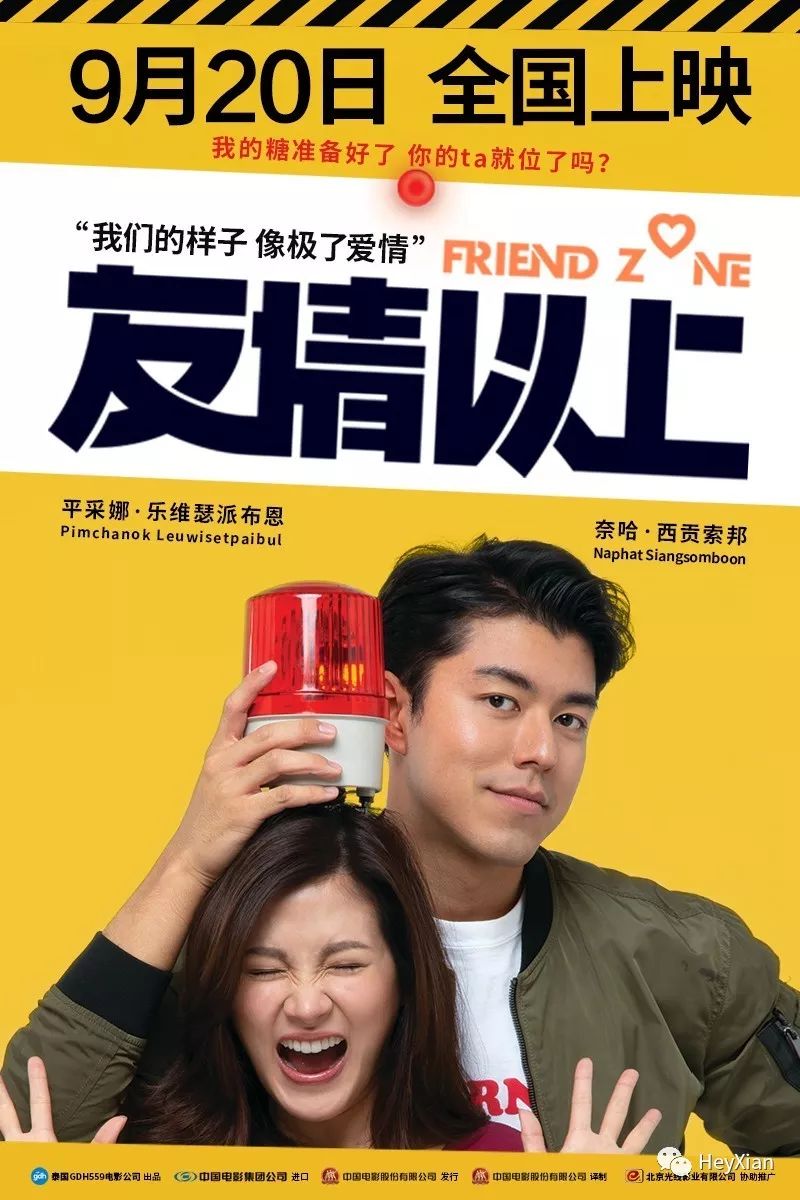 Director: Chayanop Boonprakob
Country: Thailand
Actors: Pimchanok Leuwisetpaiboon, Naphat Siangsomboon, Jason Young
China Release Date: Friday, September 20, 2019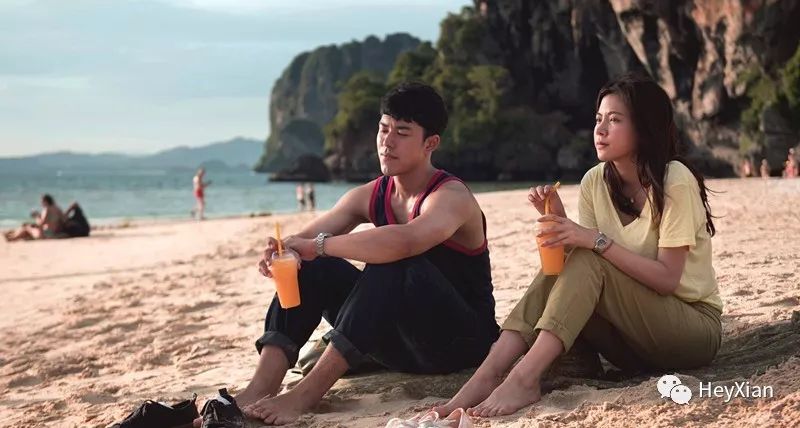 In this world, there are many people who seem to be wandering along with a relationship between border-lining 'friends' and 'lovers'. This borderline is also commonly known as the FRIEND ZONE. It is a special area for those who are stuck in the middle where they cannot really stay friends with their close friends, nor move forward to be their friends' lovers. Palm (Naphat Siangsomboon) is one of those who have been stuck in the friend zone with his best friend, Gink (Pimchanok Luevisadpaibul), for 10 years. During high school, he tried to cross the line by confessing his feelings for her. But Gink simply rejected him, saying that "being friends is good enough." Since then, Palm and Gink have grown closer as true best friends. Every time Palm breaks up with any of his countless girlfriends, Gink will tell him off, talking some sense into him. And every time Gink fights with her boyfriend, no matter where she happens to be in Myanmar, Malaysia, or Hong Kong. All she has to do is make a call to Palm, …
Scan QR Code to View Trailer:
长按查看中文字幕预告片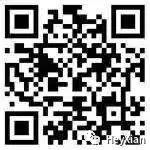 Friday, September 20, 2019
---
Mia et le Lion Blanc
《白狮奇缘》
bái shī qí yuán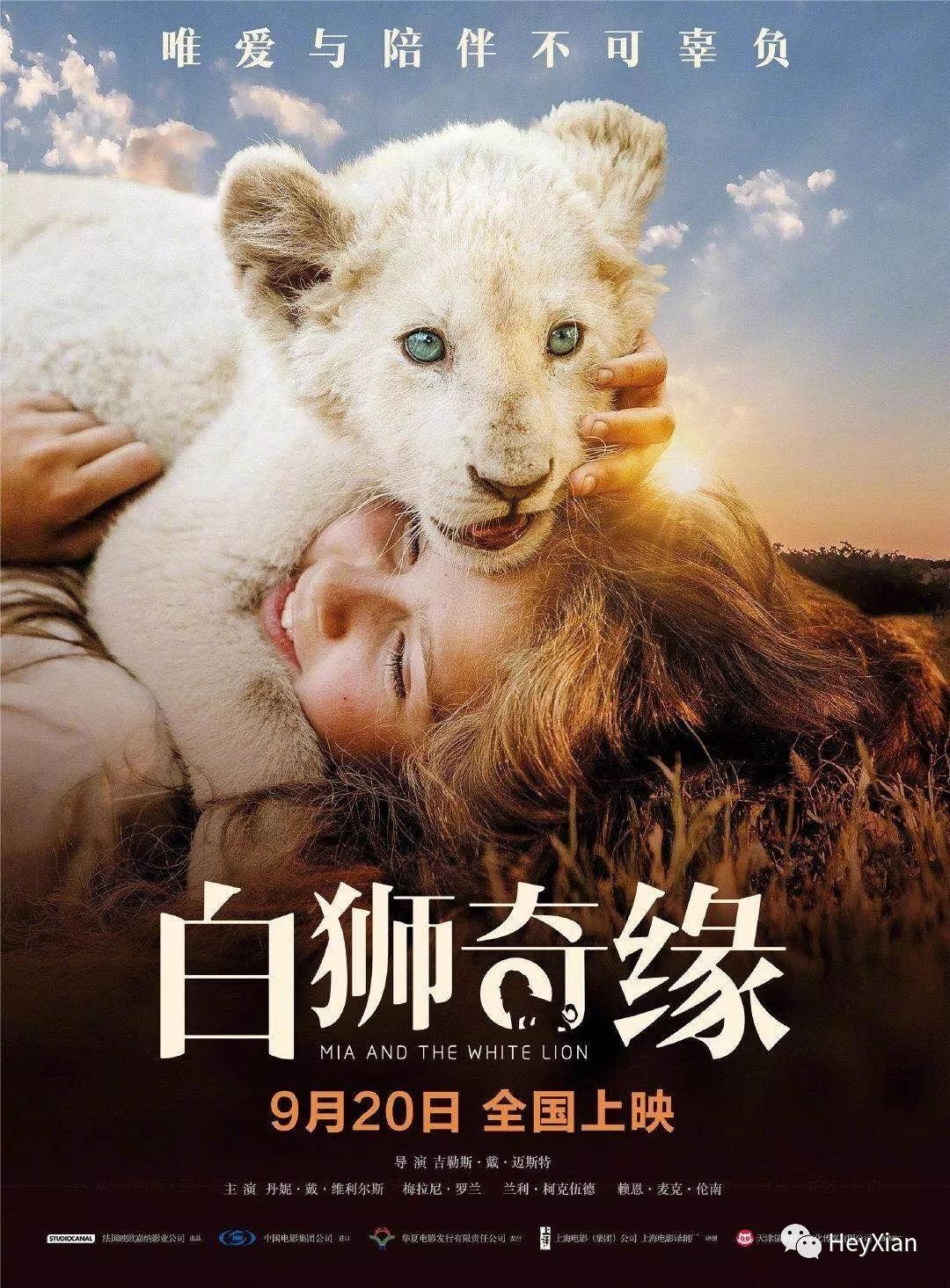 Director: Gilles de Maistre
Country: France | Germany | South Africa
Actors: Daniah De Villiers, Mélanie Laurent, Langley Kirkwood
China Release Date: Friday, September 20, 2019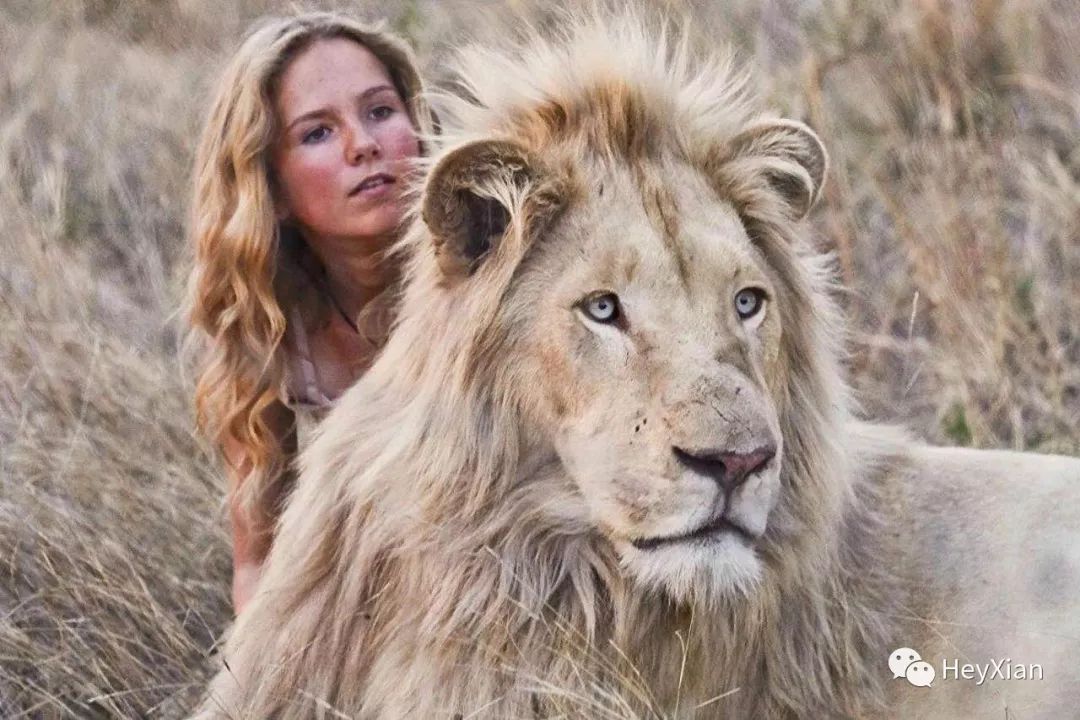 Mia is 11 years old when she develops an extraordinary relationship with Charlie, a young white lion born in Mia's parent's farm, in South Africa. During three years, they will grow up together and live a beautiful friendship. When Mia reaches the age of 14 and that Charlie has become a magnificent adult lion, she discovers the unbearable truth: her father has decided to sell the lion to trophy hunters. Desperate, Mia has no other choice than to escape with Charlie in order to rescue him.
Trailer:
预告片(中文字幕)
---
Film screenings in Chengdu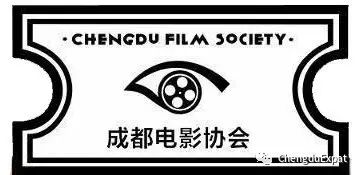 Chengdu Film Society
Wednesday nights from 8pm
Entry costs 20元 and you get a soft drink, juice or tea + popcorn.
Berlin HausSOHO Building A 1203, 60 Kehua Bei Lu 科华北路60号费城A座1203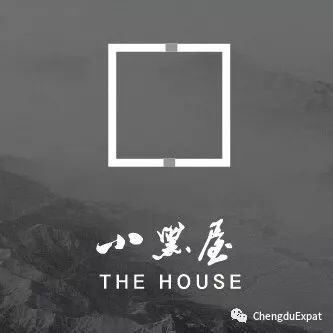 THE HOUSE
(film screening)
WeChat: DarkTheHouse
For more information about upcoming Chinese Film screenings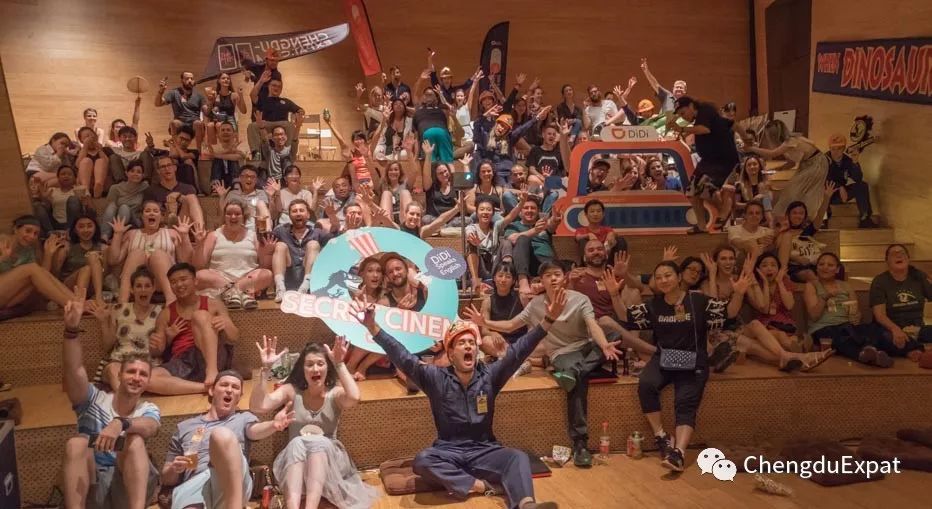 Chengdu Secret Cinema Immersive Film Experiences
Secret Cinema will be showing movies throughout the year in unusual places to give some of your favorite films a little special flavor.
Add WeChat ID: Chengdu-Expat2 to be added to the group and keep updated with upcoming events.
---
A big thanks to DalianLaowai for generously sharing their content.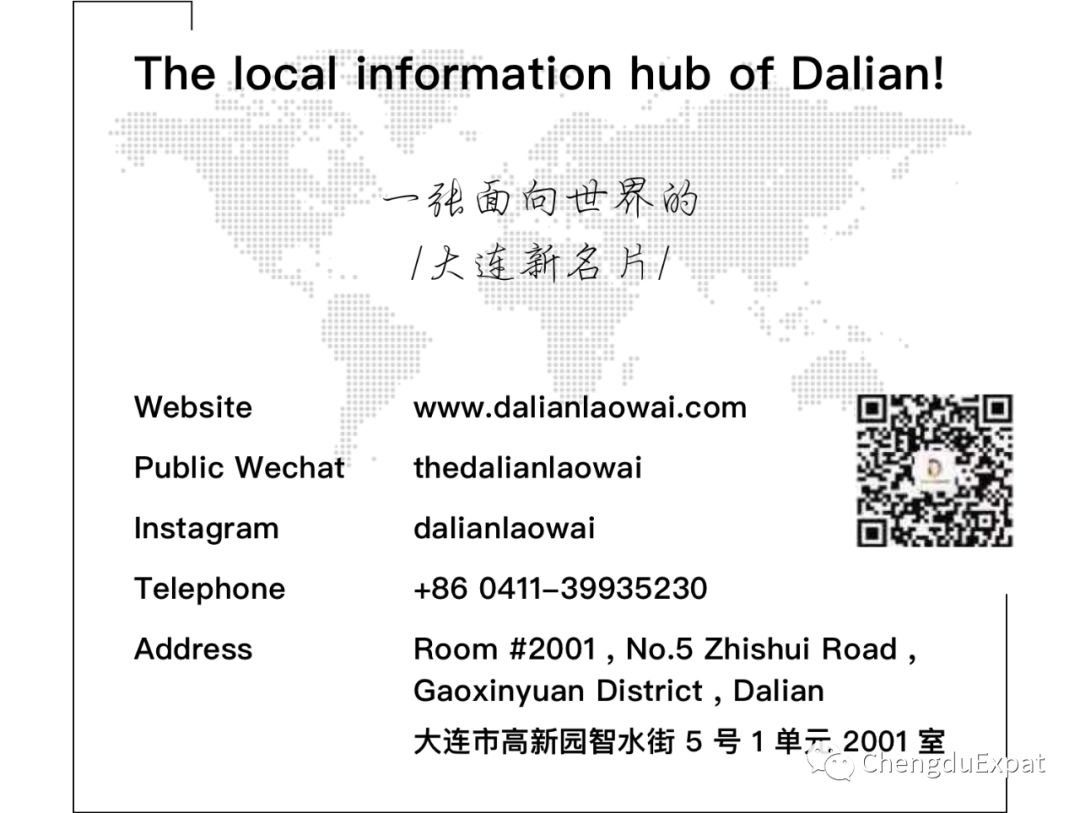 ---