It's got real cold in Chengdu and the AQI is on the up. The temptation to stay at home toNetflix & waimai has never been stronger. But don't put on your PJs yet, there's lots happening in the last 2 weeks of November to coax you out and about…
Thursday 15th November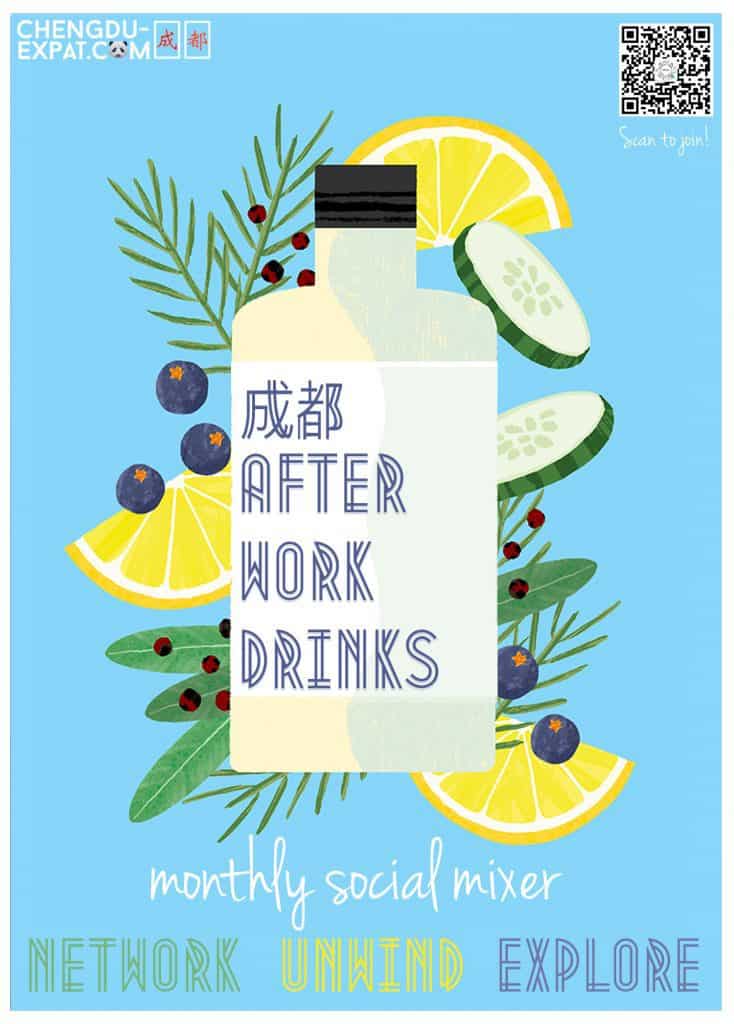 Take a load off with the second installment of After Work Drinks at Homeplate. They are offering drinks specials (buy 1 get 1 free), delicious barbecue and relaxing beats from DJ Adrien. Expand your network, have some fun, explore new places, and click Here for more details.
Time: 8 – 11pm
Location: Homeplate BBQ  成都本垒美式烤肉
Wuhou District, Ziwei East Rd. No. 54 武侯区紫薇东路54号
Add WeChat ID: chengdu-expat2 to be added to the group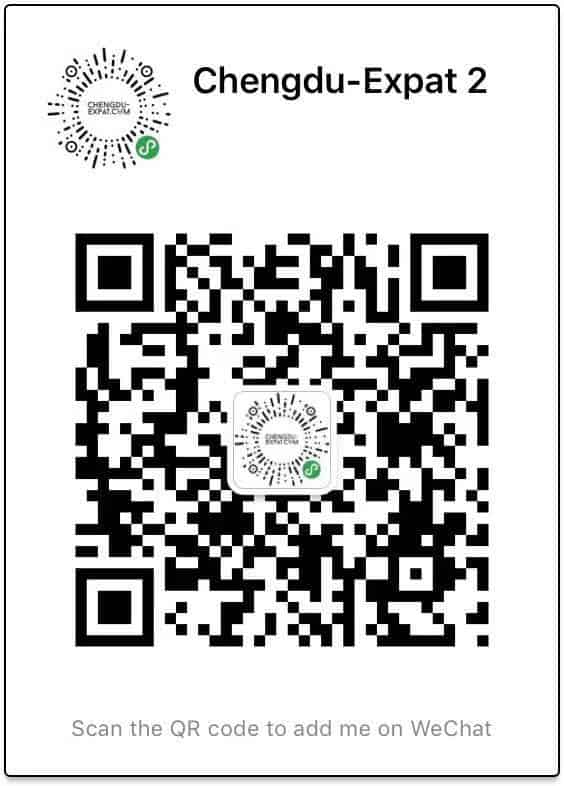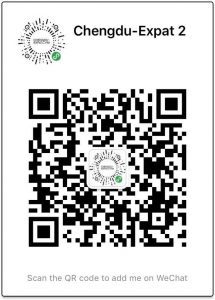 Small Projects Vol. 3 – Dim Light
Thursday 15th November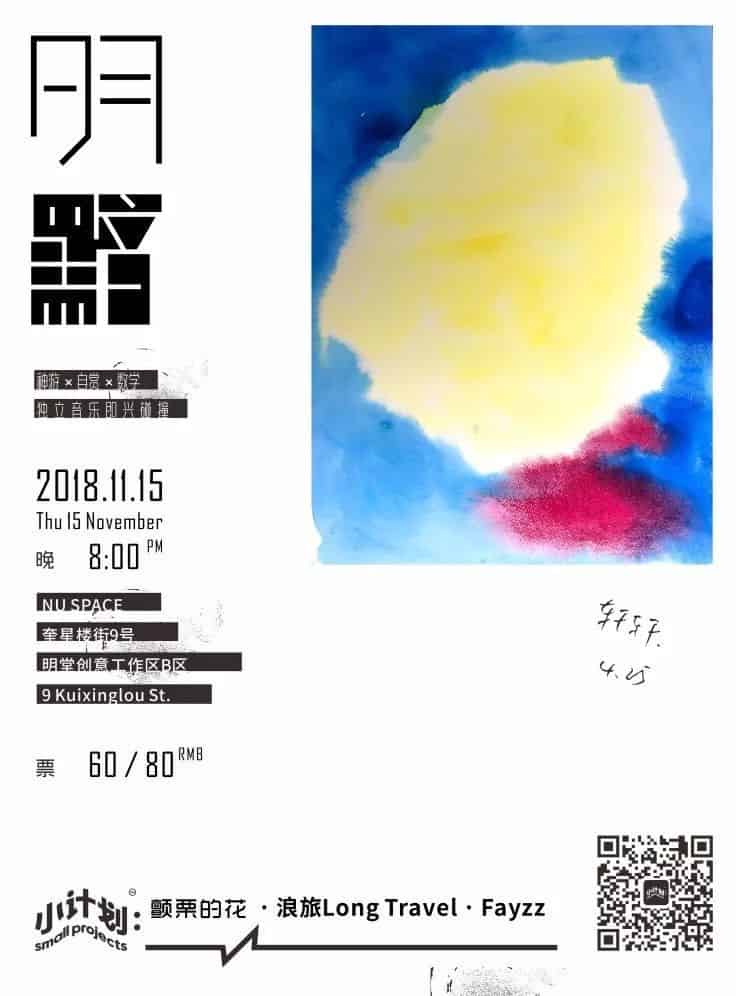 The latest installment from creative collective Small Projects, will feature 3 unique, independant bands at Nu Space: Thriller Flowers, Fayzz, and Long Travel. Each band will be providing their own unique fusion of musical genres, from Chillhop to Punk, to a little bit of Chinese Opera. The bands will also be taking part in a combined, improvised musical performance at the end – which considering their already ecclectic styles, will be a highly unique, one of a kind show…
Time: 8pm
Location: Nu Space, Mingtang Creative Work Area Area B, 9 Kuixinglou St.
青羊区奎星楼街9号明堂创意工作园区
Tickets: Pre-sale 60 RMB / Door 80 RMB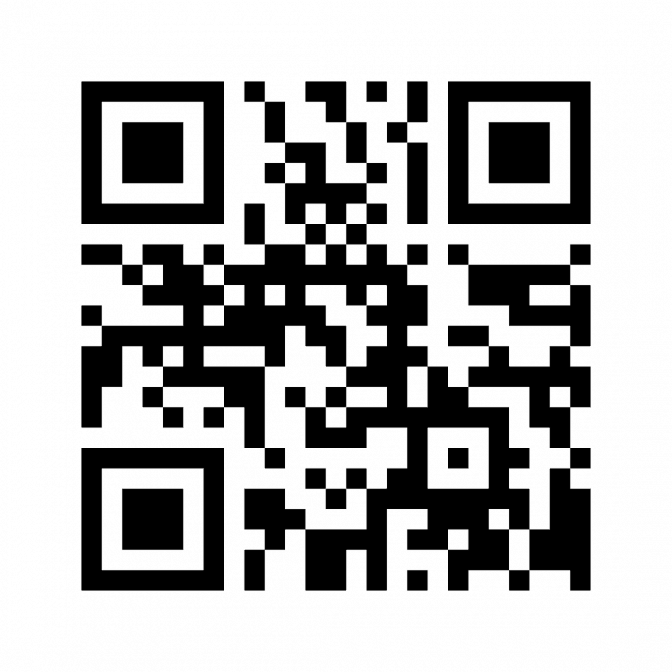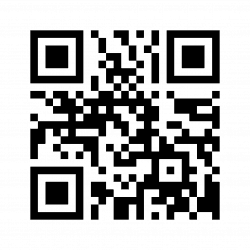 Saturday 17th November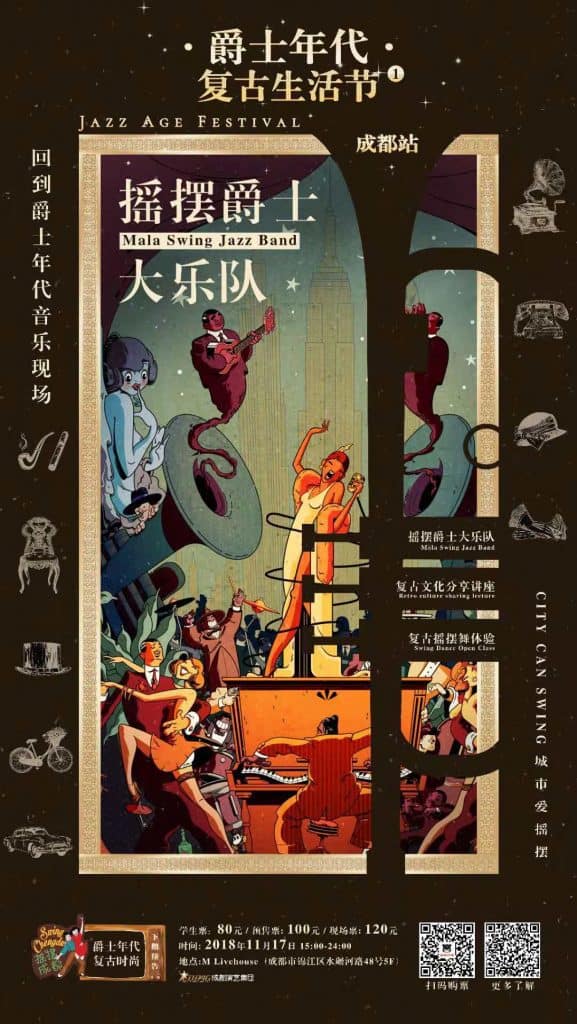 Ska-skeep-beep de bop-bop beep bop bo-dope skeetle-at-de-op-dee! Want to know more about jazz and swing? Love live music? This festival will be full of great music and insights into the history of the jazz age, the basics of swing dancing, retro culture, a special dance performance and Mala Mini Big Band playing a full concert of swing era classics!
Time:  15:00 – 00:00
 Location: M Livehouse
成都市锦江区水碾河路48号5F
5/F No.48 Shuinianhe Rd, Jingjiang District
Tickets: Students: 80RMB, Presale: 100RMB, Door: 120RMB
Tuesday 20th November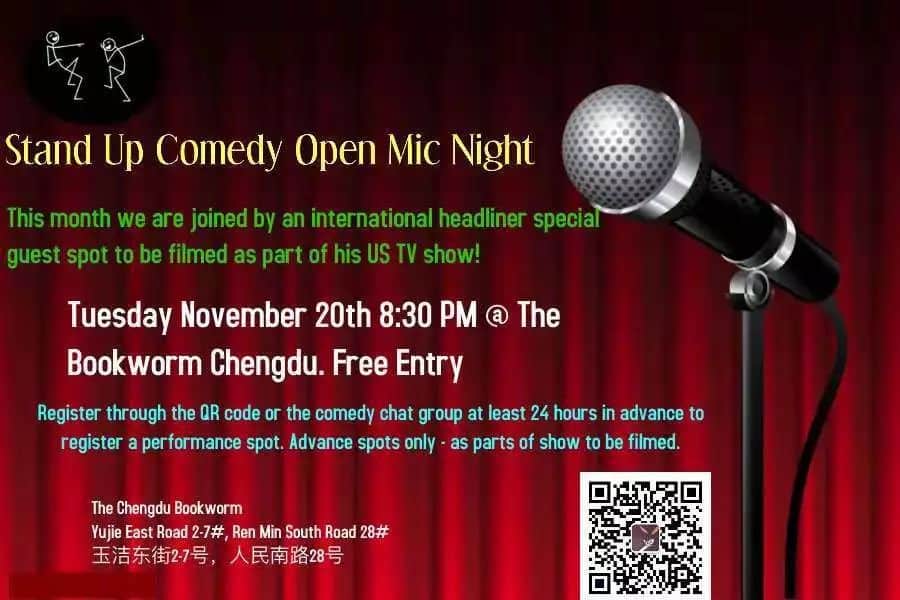 This volume of the iconic Bookworm's open mic night will feature english-language comedy, and a special closing act from a mystery American comedian (who performed for Comedy Central). All in all, this looks like it's going to be a good night of laughs.
Time: 20:30
Location: The Bookworm 老书虫
2-3 East Yujie St., 28, Sect. 4, South Renmin Rd.
人民南路四段28号玉洁东街2号附3号
Branding Workshop: Chengdu WIBs
Wednesday 21st November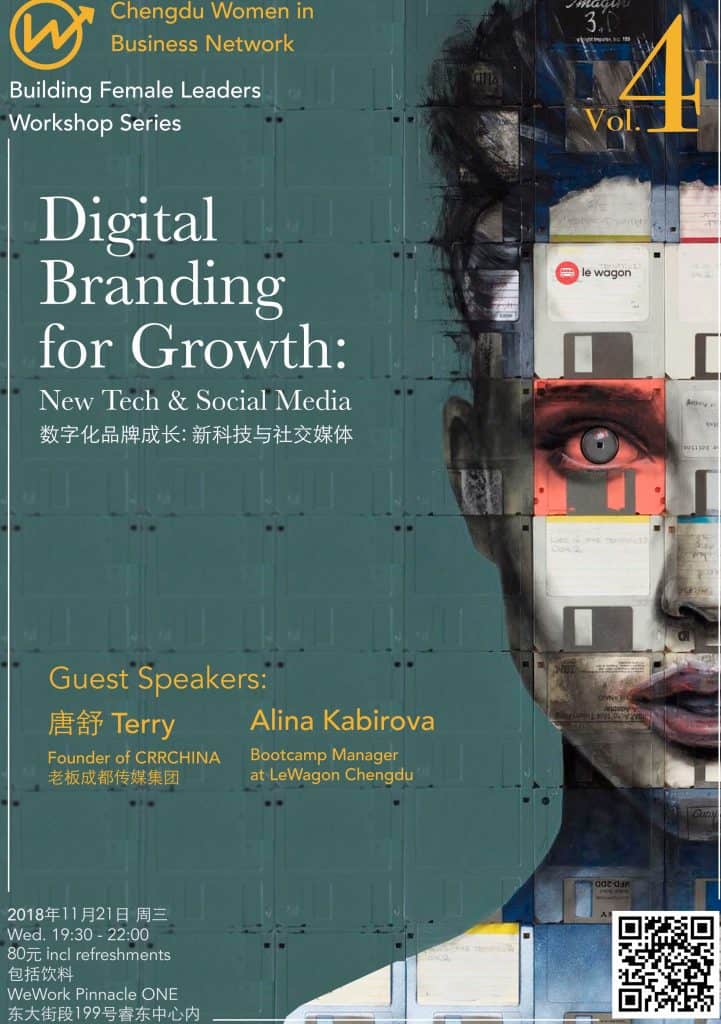 Branding is an aspect of growth that many get wrong and misunderstand. Seemingly simple visuals and content usually requires deep industry insights, analytics, and understanding of consumer habits and needs. The 4th volume of the Chengdu Women in Business Network's Building Female Leaders Workshop Series, will cover do's and don'ts when branding your business by industry leader 唐舒 Terry from CRRChina, and a crash course in how to maximise exposure social media and new tech by Le Wagon Chengdu's Alina Kabirova. All are welcome.
Time: 19:30 – 22:00
Location: WeWork Pinnacle One
199 Xia Dondajie, Jinjiang District
成都市锦江区下东大街段199号睿东中心内
Tickets 80rmb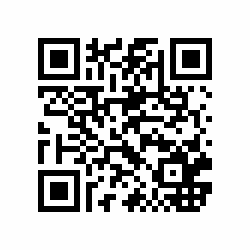 Wednesday 21st November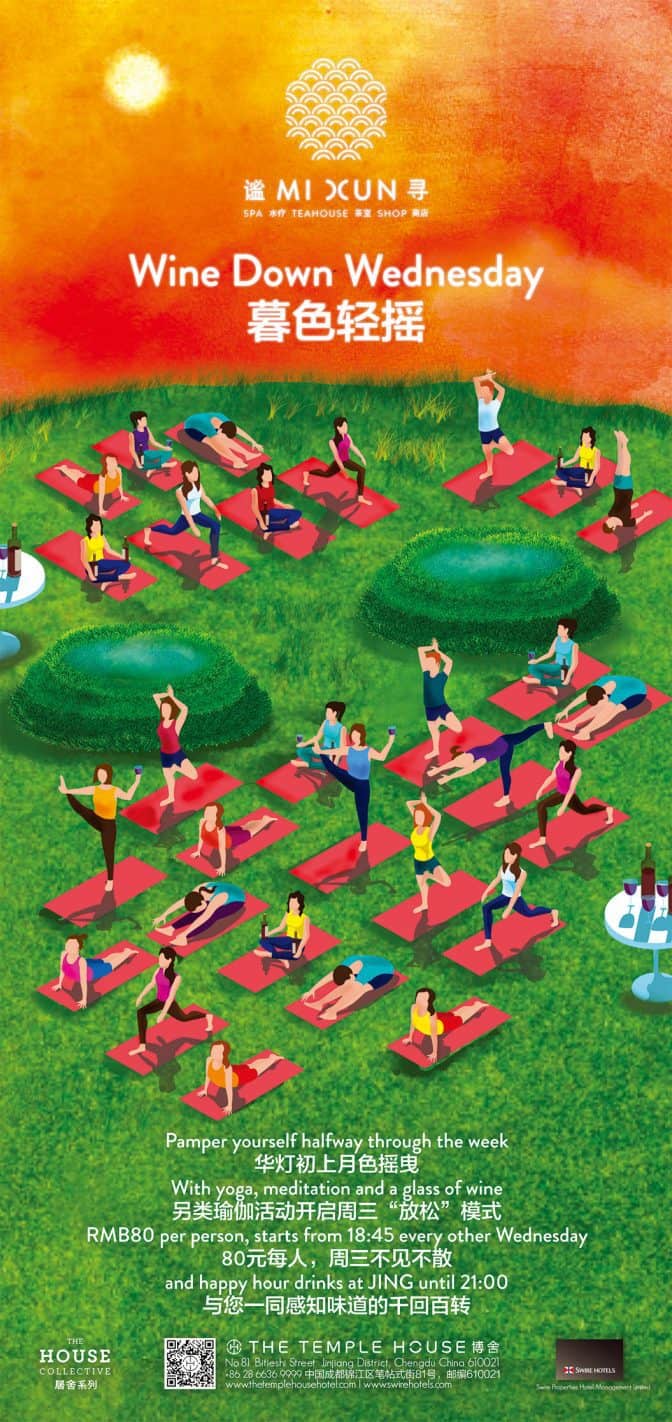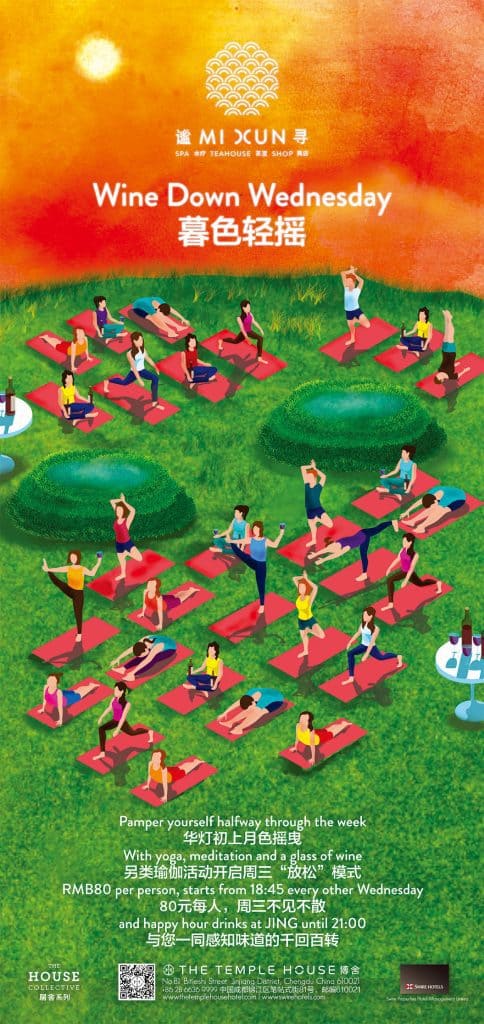 Starting Wednesday the 21st November, The Temple House's Wine Down Wednesday will become a regular event every other week. The yoga will be led by the wonderful Dani Bulgrien and accompanied by a glass of wine and happy hour drinks at JING bar. This could be the start of something beautiful, mindful, and just a little bit tipsy.  Chardonnay. Sorry, Namaste.
Time: 18:45 – 21:00
Location: The Temple House , 81 Bitieshi St., Jinjiang District
博舍酒店,锦江区笔帖式街81号
Sunday 25th November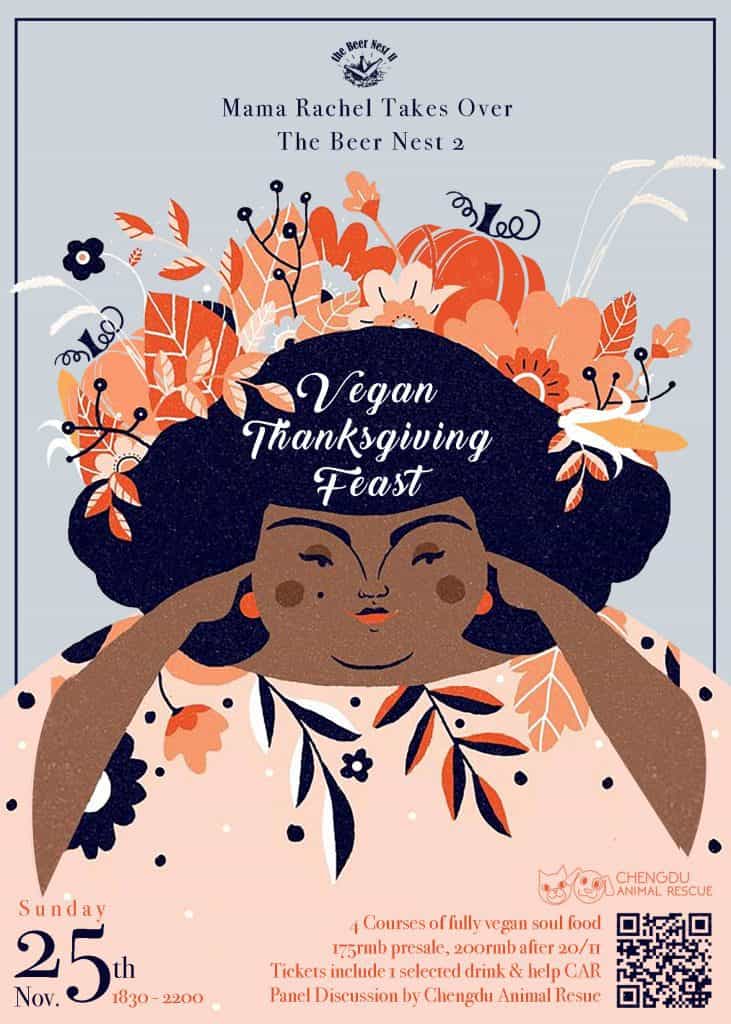 Louisiana Soul Food Chef, Mamma Rachel is taking over The Beer Nest II kitchen for a very special, fully vegan, thanksgiving meal. Tickets include four courses of epic soul food, a selected drink and a donation to Chendgu Animal Rescue. There will be a short pannel discussion on veganism and introduction to the work that CAR do in the city – followed by a feast! You wont be left hungry with Mama Rachel around…
Time: 18:30 – 22:00
Location: Renmin South Road Section 4 – No. 48-32, Master Commercial Street
人民南路四段48号附32号,首座万里商业街1楼
Tickets: 175RMB presale, 200RMB after November 20th.
Tickets include 1 drink and include a donation to Chengdu Animal Rescue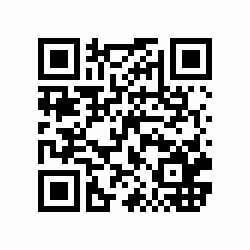 Tuesday 24th November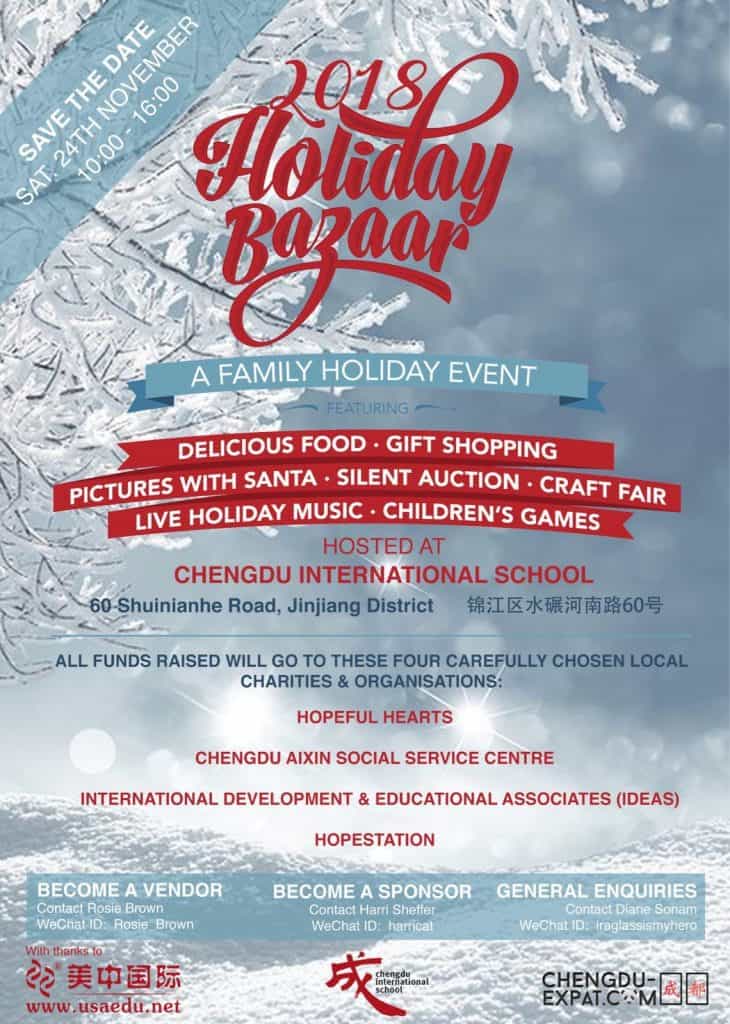 Chengdu's biggest international event, the Chengdu Holiday Bazaar is back this year for the 12th time. It will be held at Chengdu International School's new campus in the heart of the city, on Saturday 24th November,  from 10am until 4pm.This family friendly day with music, silent auctions, kittens,  great food and festive performances isn't just a wonderful place to buy Christmas pressies, but also helps support really important causes in Sichuan province.
Previous years raised  over 280, 000 RMB for local charities, and is a meaningful way to give back to the communities around us. This year, all of the Holiday Bazaar's proceeds will support: Chengdu Aixin Social Service Centre, Hopeful Hearts, Hope Station and IDEAS.
Come and show your support!
Time: 10:00 – 16:00
Location: CDIS Chengdu International School
60 Shuinianhe Nanlu Jinjiang District
成都市锦江区水碾河南路60号
Tickets: 50RMB (all proceeds go to charity)
Have a great November.
And give us a shout if you discover a great event you think people should know about.