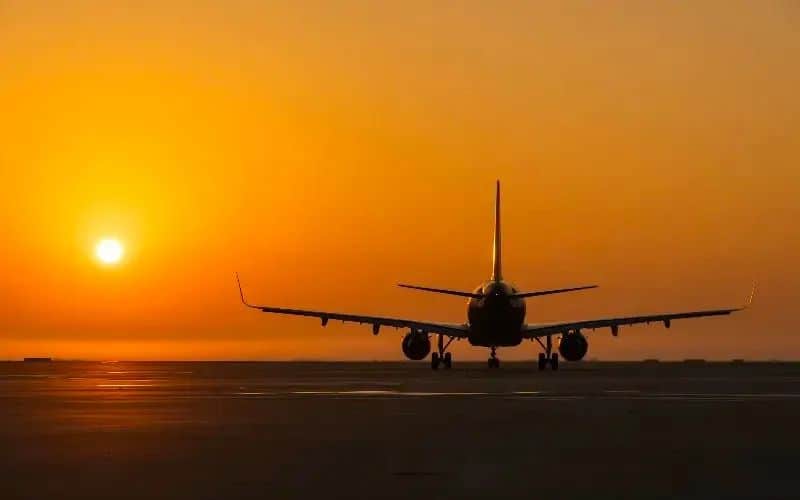 GOOD NEWS!
• China released 20 updated COVID-19 prevention and control measures on Friday, giving new guidance for both inbound travellers and people living in China.
• The country has shortened quarantine times for inbound travelers, tweaked its classification of so-called "risk areas," and scrapped measures that punish airlines for carrying coronavirus-positive passengers in a major shift, among other updates measures.
• The relaxations are part of China's optimized anti-epidemic COVID-19 measures. The country is still sticking to "zero-COVID" policy as it relaxes some of the world's strictest virus control measures.
Traveling to China from Abroad
Reduced Quarantine Time 
Those who arrive on the Chinese mainland from elsewhere will now only have to undergo five days of centralized quarantine, as well as three days of home quarantine – the '5+3' policy.
Arrivals will undergo one test per day on each of the five days in centralized quarantine, as well as two tests during the 3-day home quarantine period on days one and three, respectively.
No More COVID Flight Bans 
Another major change in the new guidelines includes ending the "circuit breaker" policy that temporarily suspended airlines from operating flights based on the number of passengers who test positive for the coronavirus after arriving in China. Even as the country has added more flights in recent months and cut quarantine time for inbound travelers since its borders were virtually shut in March 2020, the flights are still far less in number and extremely costly.
Click here for the latest list of flights to and from China.
Only 1 Test Required Before Flying to China 
The PCR test requirement for inbound passengers to the Chinese mainland from elsewhere has also been adjusted – they're now required to have one test 48 hours before boarding (instead of two before).
---
Domestically
There have also been a number of changes to pandemic prevention and control measures within China. They are as follows:
Close Contact Quarantine 
Most notably, China's National Health Commission announced that quarantine for close contacts will also follow the '5+3' (previously '7+3') model, CGTN reports.
The measures, which will begin from midnight on Saturday, November 12, 2022, will require close contacts to isolate for five days in a designated facility and be tested on days 1, 3 and 5.
After close contacts have finished their five days in a quarantine facility, they will be transferred to their home and be tested on days 1 and 3.
No More Secondary Close Contacts 
Authorities have also scrapped quarantine measures for those deemed as secondary contacts of COVID-positive individuals, and prohibited arbitrary testing expansion for those living in uninfected areas. This comes as several local governments have already ended free testing for its residents, asking them to foot the bill amid mounting costs.
No More Medium -Risk Areas
The country will no longer categorize areas as "middle-risk" and instead classify them as only "high-risk" or "low-risk". While high-risk areas constitute housing units where infected individuals live, work, or may have visited, the county as a whole will be labeled as low-risk. High-risk areas will be downgraded to low-risk if no new infections are detected for five consecutive days.
"Spill Over Contacts" in High-Risk Areas Can Isolate at Home
Previously, people in the same area as a COVID-19 case would have to quarantine in a designated facility. Now, said people will be able to isolate at home.
During the seven days of at-home isolation, residents will not be allowed to leave their homes, their code will turn red and they will be tested on days 1, 3, 5 and 7.
Accelerated Vaccine Rollout 
Meanwhile, authorities urged to strengthen vaccination efforts and promote booster shots, especially among older groups, and "store more COVID-related medicines". While the country has vaccinated 92% of its population, getting the shots in the arms of its aging population has proved to be a challenge.
Sources: Sina, 健康中国,中英网
 Signals that border controls could further be eased?
While Beijing continues to insist on a tough "dynamic zero-Covid" policy, it has been sending signals that border controls could gradually be eased.
As of June 20, foreign nationals have been allowed to visit immediate Chinese family members or foreigners with permanent residency, and they no longer have to produce an invitation letter from a provincial-level authority when seeking an employment visa.
China has shortened the suspension time for inbound international flights on routes to have COVID-19 cases, various Chinese airlines have been busy restarting their international services,and prices (finally) dropping as a result.
Click here for the latest list of flights to and from China.
 China Reiterates Adherence to Dynamic Zero-COVID Strategy
Chinese health officials reiterated adherence to the dynamic zero-COVID strategy amid severe epidemic risks at a press conference on Saturday. In response to the problem of excessive and one-size-fits-all epidemic prevention and control measures in some parts of the country during recent flare-ups, officials urged serious rectification and vowed to hold those who fail to implement full rectifications accountable according to the law.
During the Saturday press conference held in Beijing, Mi Feng, a spokesperson for the National Health Commission, stressed that China will continue to maintain its dynamic zero-COVID strategy as the country still faces the dual risks of imported cases and domestic community transmission. nThe epidemic prevention and control situation remains severe, Mi noted.
For more details, click here.
 Book Flights To & From China
Travel has become more difficult these days, with a huge amount of cancellations, and delayes likely. It isn't always easy to book tickets, even from the airliner itself. We would recommend to find target WeChat/ Facebook groups for guidance. Agents can also help simplify this process. We have put together a list of reliable people that can help arrange and secure flights for you. Feel free to add the account below.
⇣ ⇣ ⇣