Celebrating the Women of Chengdu
China has a long history of brilliant women, and Chengdu is no exception. The city has a reputation for independent and enterprising women and is emerging as a centre for female-led action groups and organisations in China.


International Women's Day, on 8th March, is a global day celebrating the social, economic, cultural and political achievements of women. It marks the beginning of a month-long call to action for accelerating gender parity.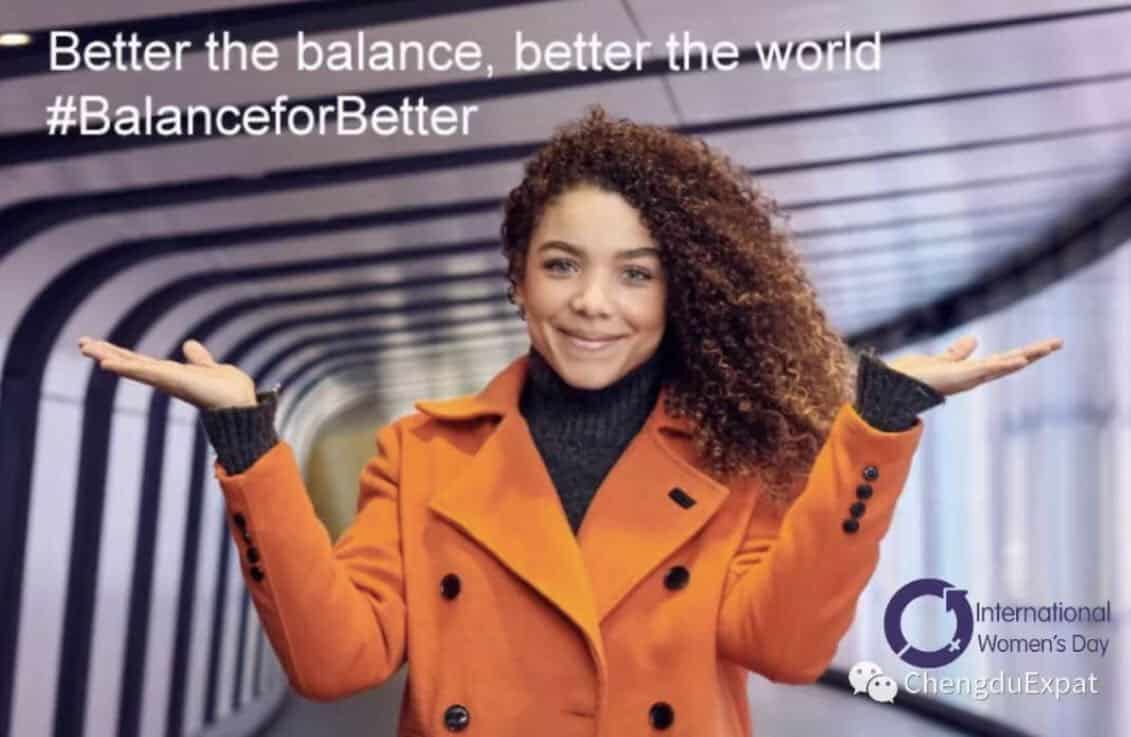 This year, there is a focus on equality, with the hashtag #balanceforbetter calling for women and men to get involved, and work towards a more fair and balanced society. There are many ways to get involved this month in Chengdu.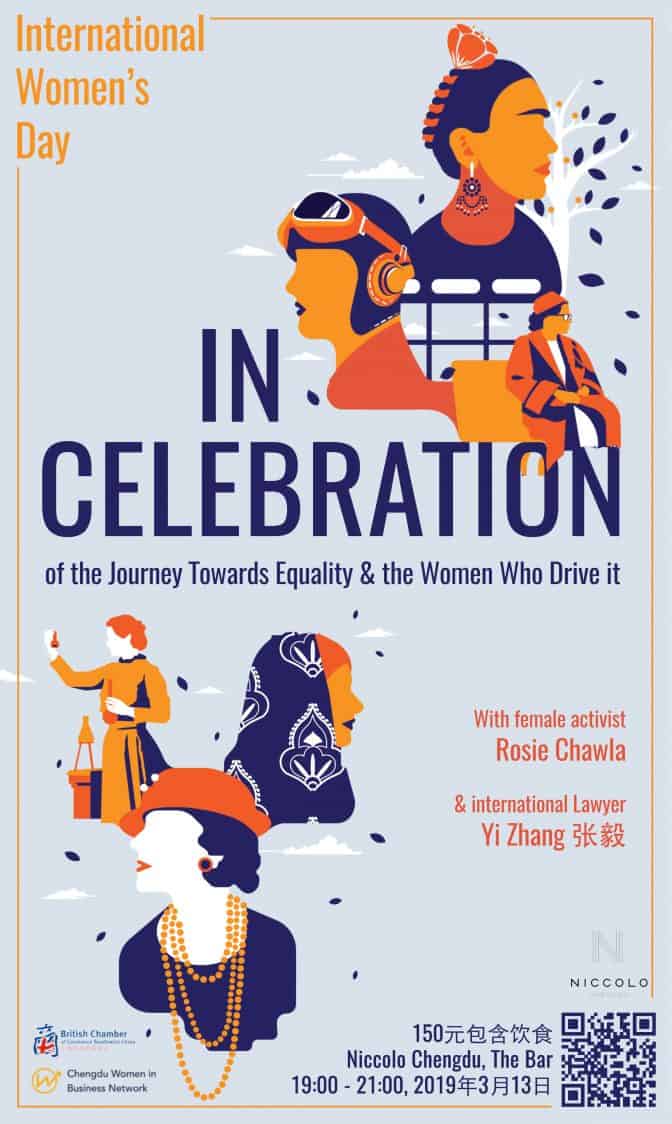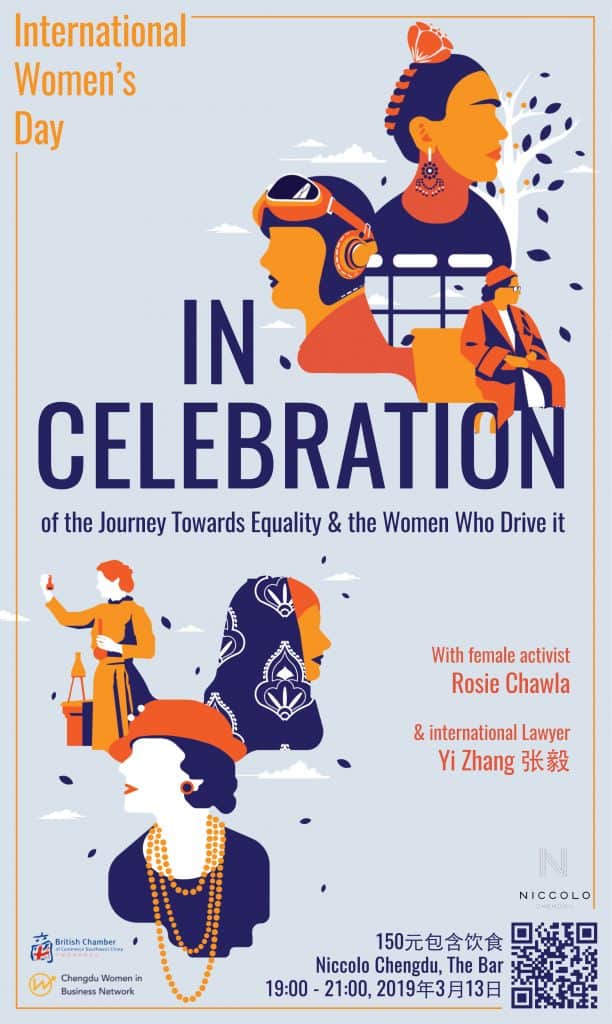 The Chengdu Women in Business Network and the British Chamber of Commerce Southwest China have the pleasure of inviting you to celebrate 2019 International Women's Day at the elegant Niccolo Chengdu, IN CELEBRATION of the Journey Towards Equality & the Women Who Drive it. Everyone is welcome.

To mark the beginning of this month of action, three expert panelists, who each advocate for a different demographic of women in their professional lives: Rosie Chawla (Representing grassroots activists in developing countries), Ms Lisa Renkin (Deputy Commissioner for Victoria in China), and Yi Zhang 张毅 (Partner at the prestigious Zhonglun Law Firm).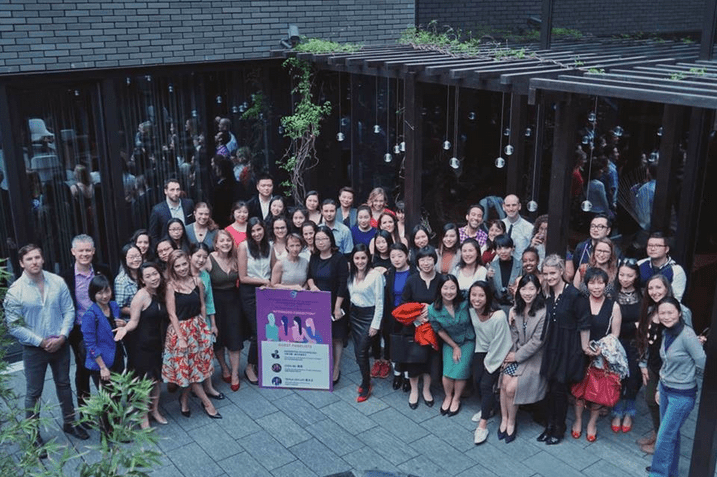 They will discuss the state of equality in the rapidly developing world and how we can set our goals for 2019, to accelerate gender parity. There will be the chance to connect with like-minded people and set out goals for 2019, to accelerate gender parity and really celebrate the women that inspire us.
Time:
Wednesday 13th March 2019
19:00 – 22:00
Tickets:
150RMB per person and include 2 selected drinks and snacks
Where:
Niccolo Chengdu, The Bar
Tower 3, Chengdu IFS, No.1,Section 3, Hongxing Road, Jinjiang District, Chengdu,
成都尼依格罗酒店 酒廊
中国四川省成都市锦江区, 红星路3段1号国际金融中心3号楼
Scan to RSVP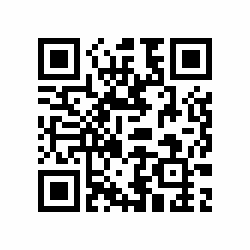 More Events happening in March
Honoring international women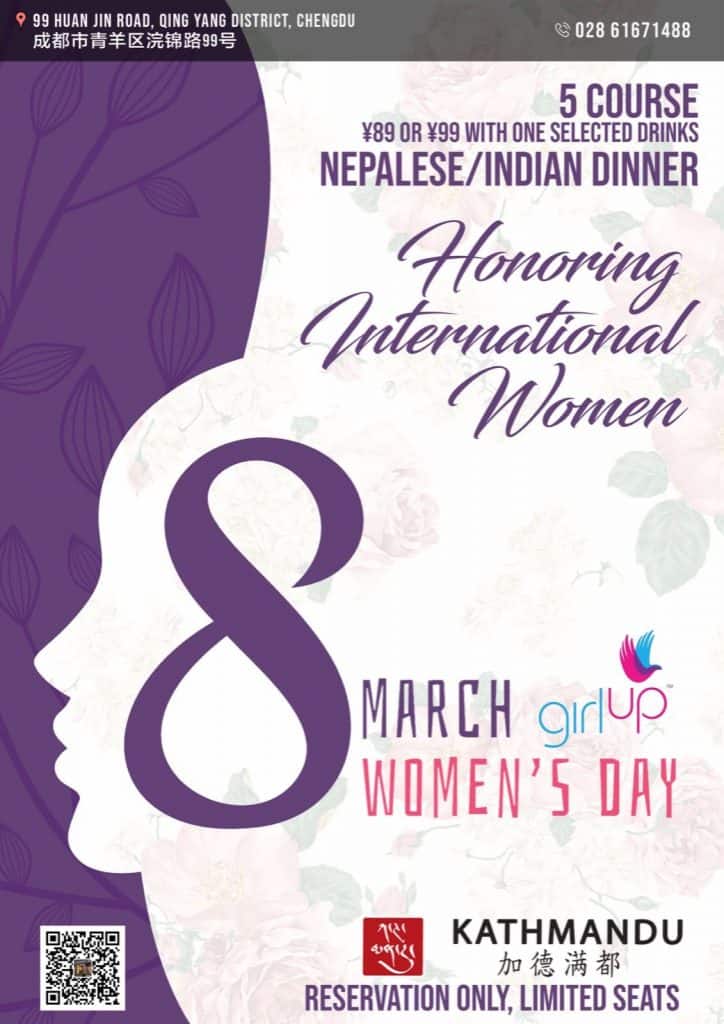 Sponsored by GreatChina International Education, Girl up Chengdu proudly celebrates International Women's Day! They present you with dinner at Katmandu restaurant at 7:00 pm. March 9th to honour international women.
 Girl Up Chengdu is a club founded to promote awareness for gender equality in youth and support the growth of girls in Chengdu. We do so through regular informative workshops, Jazz Workshops, and interviews with female leaders.
When
Saturday 9th March 2019
19:00
Tickets
89RMB or 99RMB including a drink
Contact WeChat ID: RosieStar13, for booking.
Where
Kathmandu 加德满都餐厅
99 Huan Jin Road, Qing Yang District, Chengdu
成都市青羊区浣锦路99号
SheLeads Event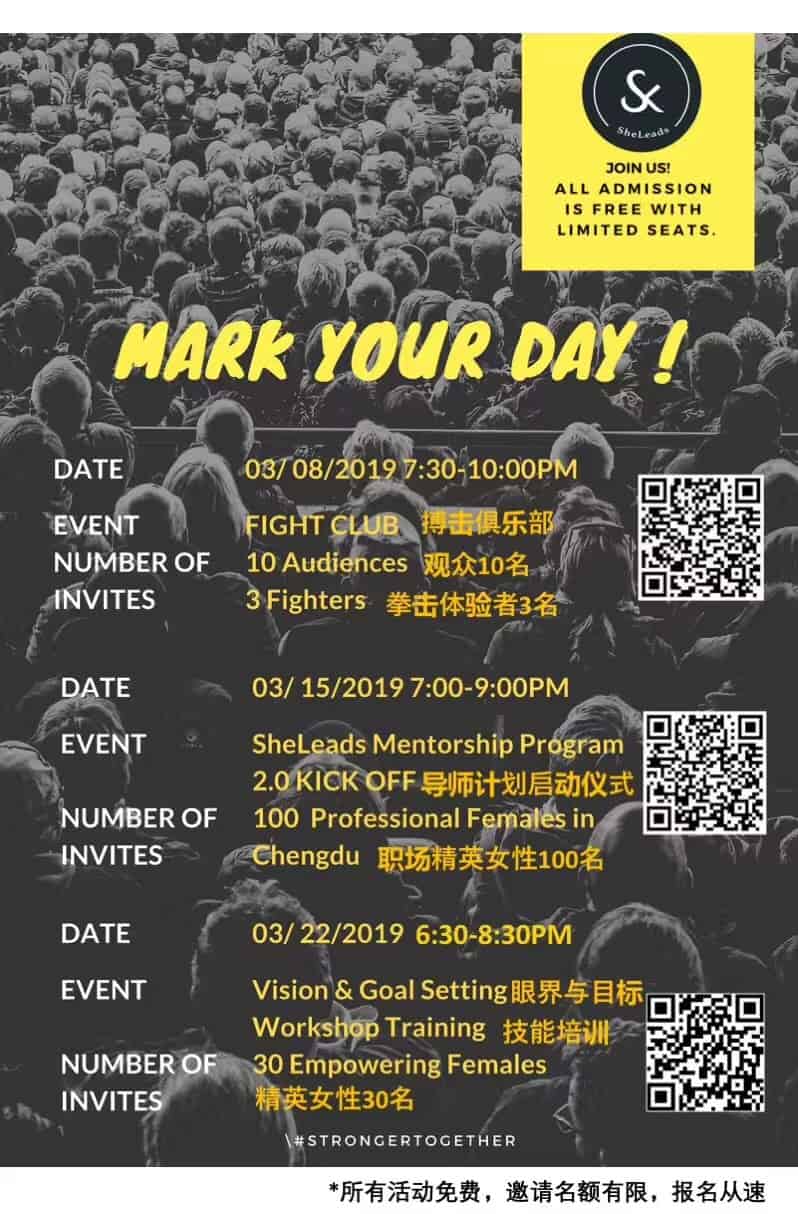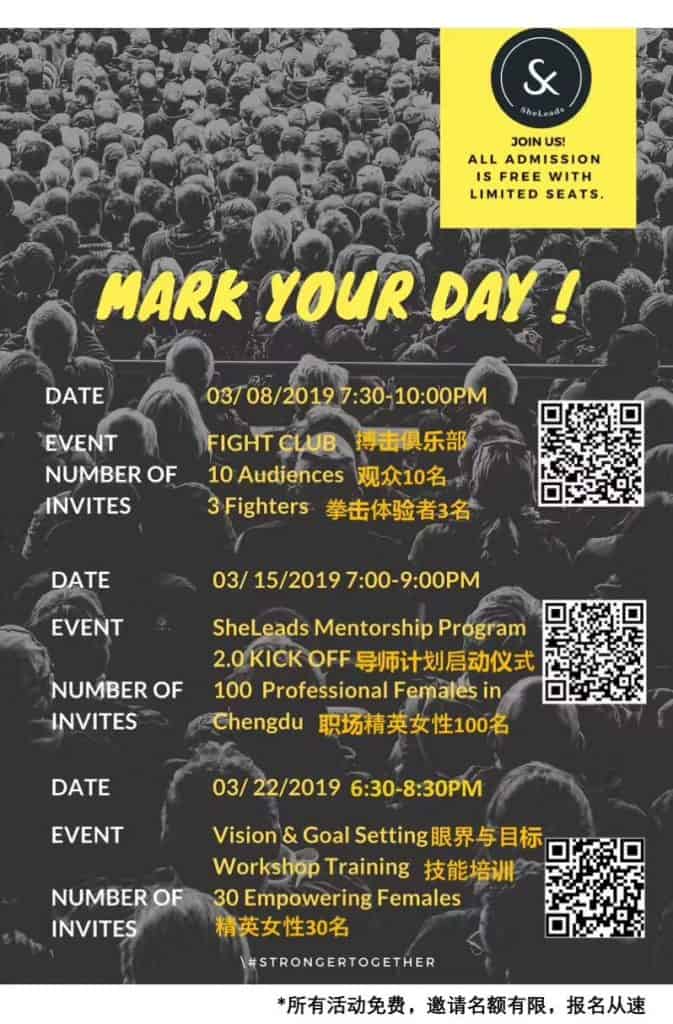 SheLeads is a Chengdu based, empowering Female Mentorship program, that aims to introduce the concept of mentorship to the local community. They are hosting a range of events in March to kick off their new program.
Chengdu Startup Weekend | Fentech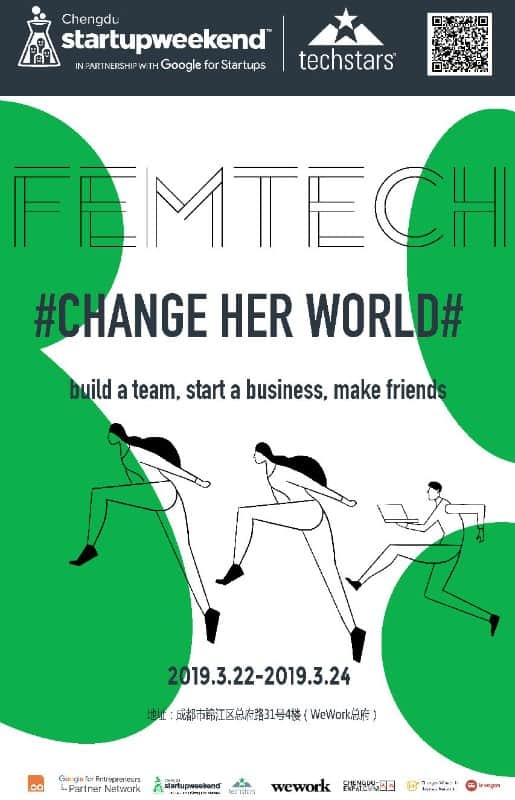 In honour of the international women's month of action, Chengdu's 8th Startup Weekend will focus on developing products that seek to improve the quality of women's lives; an industry worth $50billion – Femtech. This 54-hour start-up event is for all to attend and has two prevents that may also be of interest.  Click here for more info. 

When
 22nd – 24th March  2019
Tickets
Early Bird Price: 200RMB (Student 160RMB)
Standard Price: 260RMB (Student 200RMB)
Sunday Observers:100RMB
Where
WeWork 总府路31号 金牛区
WeWork 31 Zong Fu Rd, Jinjiang District
International Women's Day belongs to all groups collectively everywhere. It is not country, group or organization specific. If you would like to know more about Female-led action groups, socials, leadership programs or organisations in Chengdu, please add the Chengdu-Expat personal profile (WeChat ID: Chengdu-expat2).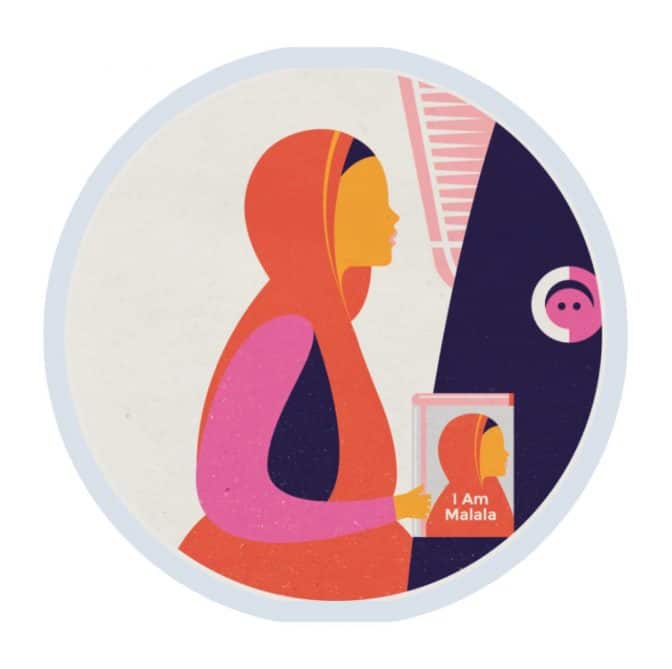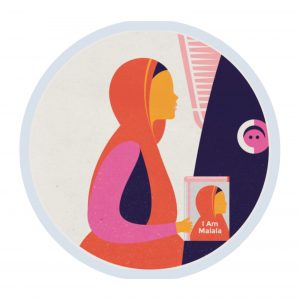 #BalanceForBetter