Chengdu's Metro has become at one with the city as many rely on the subway to get them from point A to B. Hence, the metro has grown to be a reliable, cheap and daily method of travel – especially when you need to get to those Chengdu Expat events! 
From its inception, Chengdu's Metro has plans to be even bigger and better. There are currently 389km of subway lines under constructions in Chengdu 2020. Following on from this, the end of 2020 will see the opening of lines 6, 8, 9, 17 and 18. If all stays on schedule, the metro rails will increase to 555km. So, what's the latest news on these lines?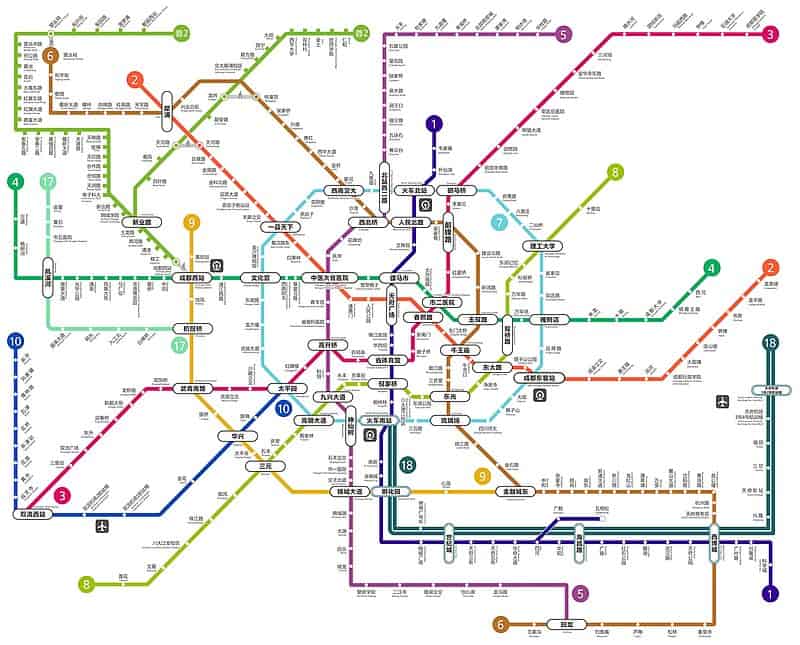 Metro Line 18
Phase one of Line 18 (teal color) running from North to South, South Railway Station to Xinglong, will be open by the end of September 2020. Phase 2 of Line 18, expected to be in operation by the end of 2020, and will connect Chengdu's urban area with the new Chengdu Tianfu International Airport. The total length of the line is about 66.83km and 10 stations in total. Phase three and four are for 2021, and include a North extension, an even more South extension and a connection to Jianyang South Railway Station.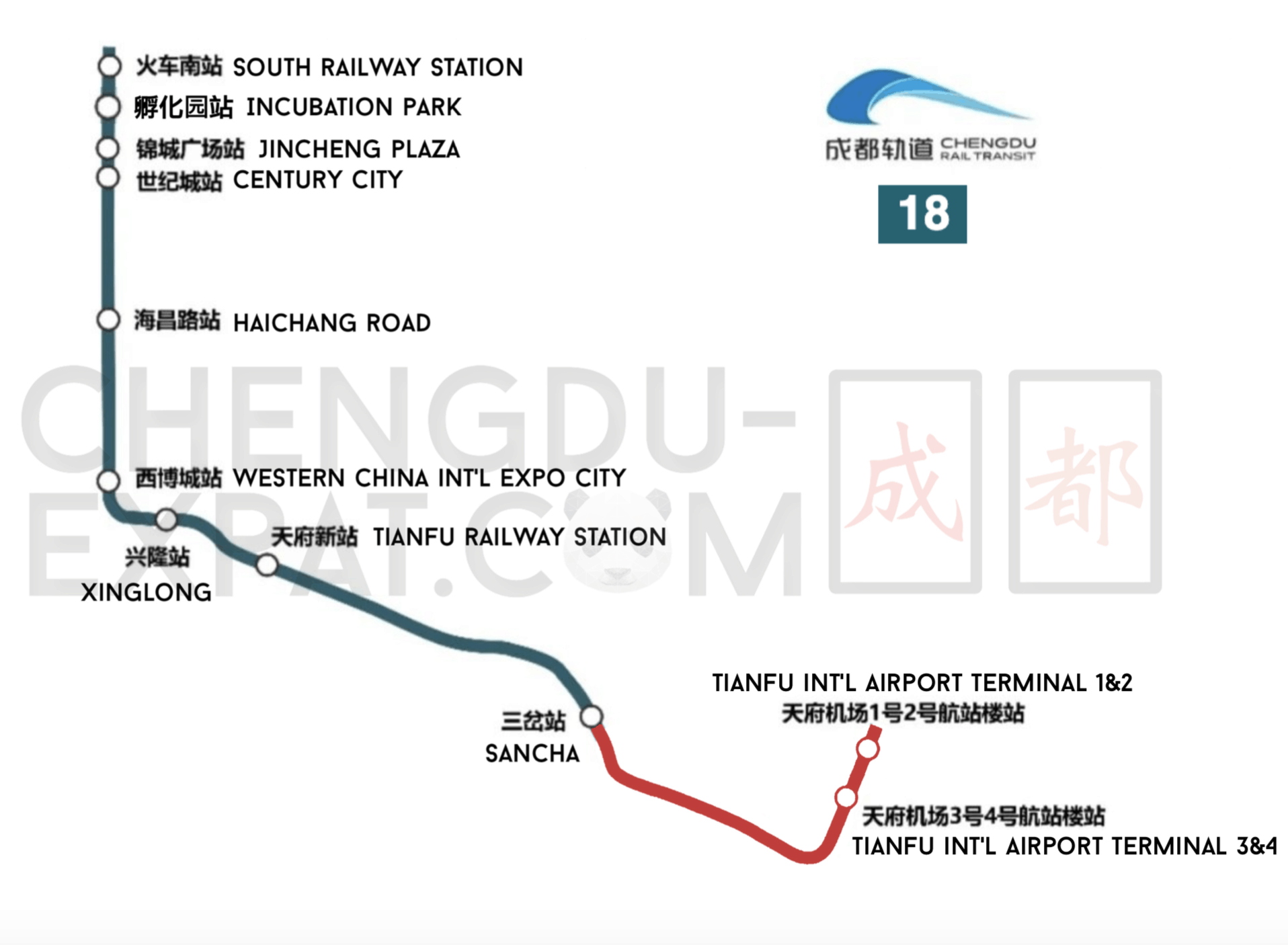 18号线一二期工程,起于火车南站,止于天府机场1号2号航站楼站,线路全长约66.83km,共设车站10座。其中地下站9座,高架站1座,设合江车辆段1座,主变电所3座。
Metro Line 17 
Chengdu Metro Line 17 has entered the test phase. From May 10th and 11th, the Yongyi section of the first phase of Line 17 completed the two-day test successfully. (The test pass rate is 97.78%)
5月10日至11日,17号线一期工程永义车辆段,顺利完成了为期两天的全点位测试。测试通过率97.78%.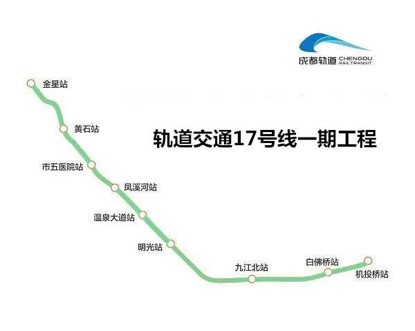 The total length of the first phase of Line 17 is 26.15 kilometres. There are 9 stations in total, including 2 elevated stations and 7 underground stations.
17号线一期工程线路全长26.15公里,共设车站9座,其中高架站2座、地下站7座.
Metro Line 6
All the stations of the first and second phases of Line 6 have been capped, and the tunnel has been opened. With this, a total of 93.99 kilometres of track laying on the mainline has been completed.
6号线一二期工程全线车站全部封顶,隧道已洞通。正线铺轨累计完成93.99公里。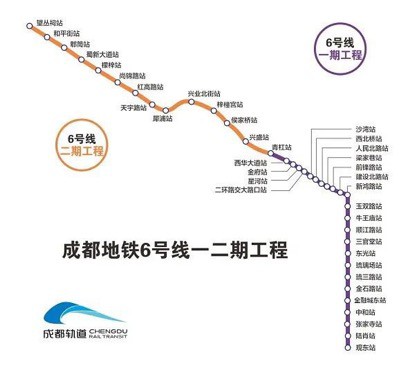 11 stations on Line 6 phase 3 are capped and 8 stations and parking lots have begun to enter the construction phase.
6号线三期全线车站全部封顶。8个车站和停车场已开始进入施工阶段。
The third phase of Line 6 of the rail transit starts at Guandong Station (excluding) and ends at Lanjiagou Station (inclusive). The total length of the line is about 21.96km, all of which are underground lines, with a total of 18 stations, 1 Huilong parking lot, and 1 main substation.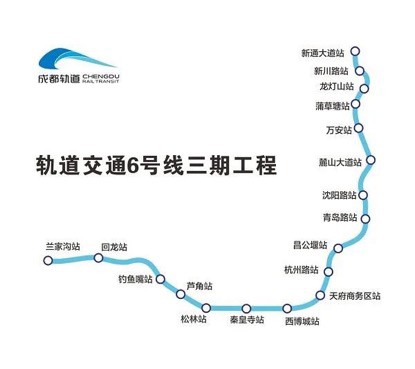 Metro Line 8 
Expecting to open end of 2020. Great news, all stations along Chengdu's Metro Line 8 are capped after the 1st phase. Moreover, in the 1st phase, Line 8 has capped 11 stations. This also means, the laying of the short track on the mainline was 60.1km, and the long track was 25.225km.
8号线一期工程全线车站全部封顶。全线区间贯通。正线短轨铺设完成60.1km,长轨完成25.225km。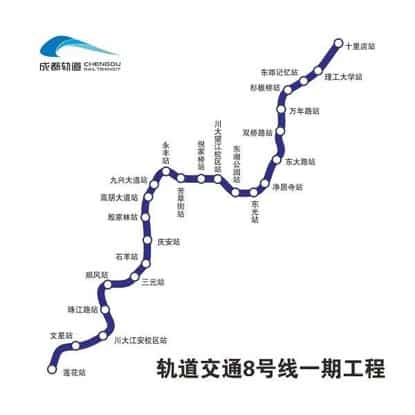 Metro Line 9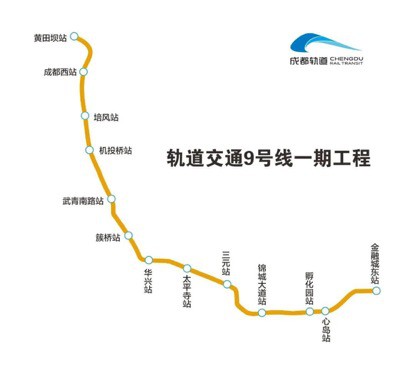 Line 9 Phase one runs from Financial City East to Huangtianba Stations and is envisioned to be the second loop line in Chengdu (after Line 7) in the future.
As well as this, upon opening in 2020, it will be the first-ever fully automated ATO GoA 4 metro line in Chengdu. Furthermore, Line 9 uses high capacity Type A 8-car trains.
Sources: http://sznews.tetimes.com/m/view.php?aid=21303&ivk_sa=1023197a