The US elections are over, and finally, we can focus on something a little closer to home… Chengdu doesn't seem to have stopped to take a breath recently, as the construction of roads, metro lines, and new buildings ramps up. Here's what's been happening in China's most chilled-out city…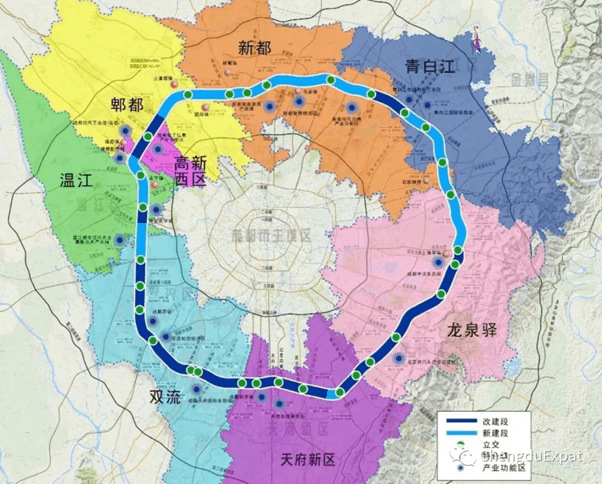 The city's Ring Road system will expand logistics and supply chains around and to-and-from the city.
Similarly to the third ring road – the loop will include urban rail transit stations, combined bus stations, slow-moving systems, parking spaces for non-motor vehicles, taxis and online car-hailing parking spaces around the roads to achieve efficient connections between the points on the ring. Crickey Chengdu, you're growing fast.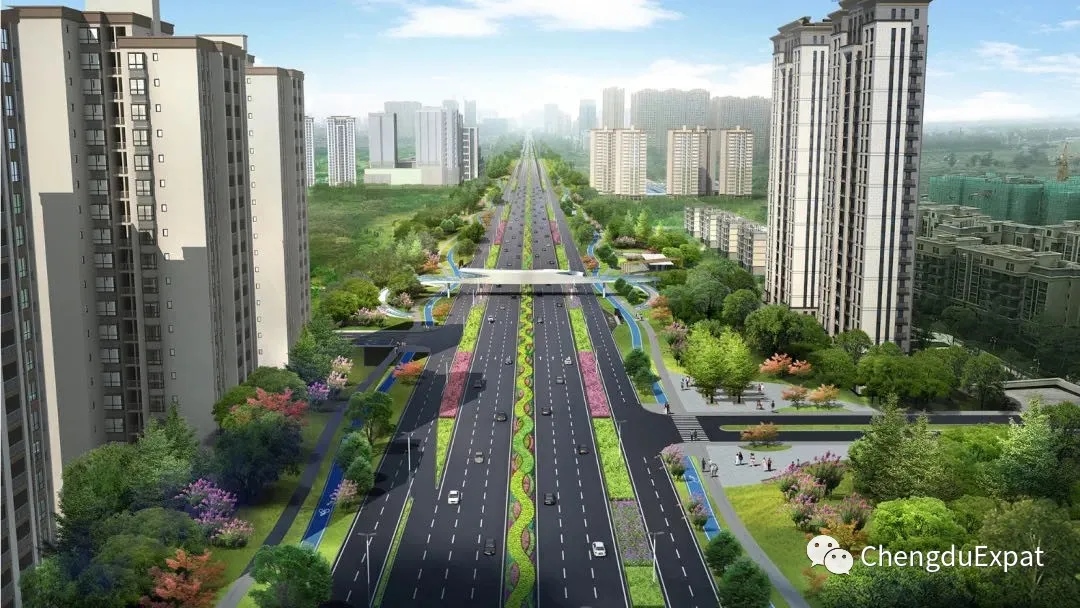 W Chengdu Officially Opens
Bold and bright, the hotel façade's coloured glass and signature W sign light up the night. W Chengdu offers more than 2,600sqm of flexible meeting spaces spanning over two floors. The Great Room features a 1,200sqm pillar-less space perfect for memorable meetings, weddings and special events. Set foot inside the Living Room (the W brand's take on the traditional hotel lobby) where the electric, creative pulse of the city can be felt through an interactive, LED virtual waterfall by world-renowned interdisciplinary art collective teamLab. Glam interiors in bright and audacious tones with local touches capture a playful yet plush ambience in the design of W Chengdu's 297 stylish guest rooms and suites.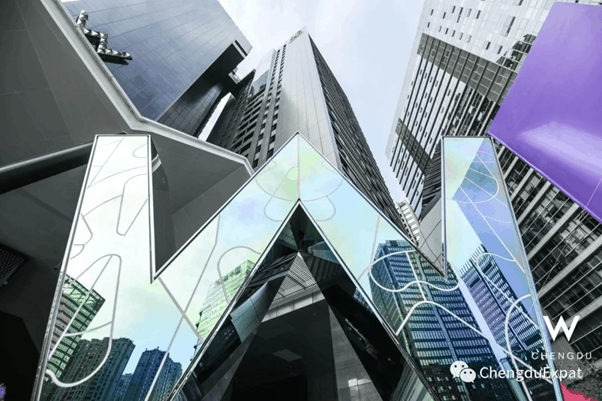 W Chengdu serves up a variety of stylish venues with two restaurants and two bars blending edgy design and distinctive dining experiences. Set to be Chengdu's next nightlife destination, SPARK is a rooftop patio with sweeping panoramas that offer party packages including wine and spirits as well as regular sessions with DJ talent.
Address:
300 Jiaozi Avenue, Wuhou District
武侯区交子大道300号
Tel:
028 83119999
Website:
Whotels.com/Chengdu
---
After a 3% contraction of GDP in the first quarter, Chengdu achieved positive GDP growth in the first half of this year. On July 23, Chengdu Bureau of Statistics announced the Chengdu's GDP aggregate reached 829.863 billion RMB, a year-on-year growth rate of 0.6%.
---
Chengdu Rises to 59th in World Cities Rankings
Chengdu ranks 9th as the world's second-tier strong city (Beta+) in the most recent 2020 World Cities Rankings released by the Globalization and World Cities (GaWC). Chengdu has risen by 7 places since 2018, becoming the only Chinese city to be included in the Beta+ list. Overall, Chengdu is also ranked 59th out of the best cities in the world.
Different from traditional city rankings which focus on GDP aggregate, GaWC ranks world cities based on the distribution of "advanced productive service industry institutions." This can include banking, insurance, law, consulting management, advertising, and accounting. GaWC rankings focus on the leading role and driving capabilities of cities in global activities.
---
Cultural Centre in Jiaozi Park Business District to be Unveiled soon
This project is located in Jiaozi Park Financial Business District, Chengdu Hi-Tech Zone. It has a staggering planning area of 19312.56 square meters. The cultural centre of the financial city is primarily divided into east and west sides. The cultural part of the project resides on the west side, specifically the comprehensive cultural centre and art gallery in Zone A. The east side is home to the commercial tower, including a hotel and office in Zone B.
It's getting chilly now and the rain is coming and going. But plenty is happening in and around Chengdu. Here's what's up:
Legoland Is Coming to Chengdu
Merlin Entertainments announced that it has entered into a partnership agreement with Global Zhongjun Cultural Tourism Development Co., Ltd ("Global Zhongjun") to build and operate a LEGOLAND Resort in Sichuan Province in Western China. The resort is scheduled to open by 2023.

LEGOLAND Sichuan will be located within the Tianfu New Area in the city of Meishan, approximately 60km south of Chengdu city centre. With good transport links by road and a future metro station planned for the area, LEGOLAND Sichuan will be within a two-hour catchment of 30 million residents.
The resort will open with two fully-themed LEGOLAND Hotels, with an estimated capacity of 500 rooms. It will also have scope to incorporate further attractions in the future.