Chengdu's brand spanking new Metro Line 3 opened to the public for the first time today! Residents and commuters can now take Line 3 from Taipingyuan all the way to Chengdu Junqu General Hospital.
.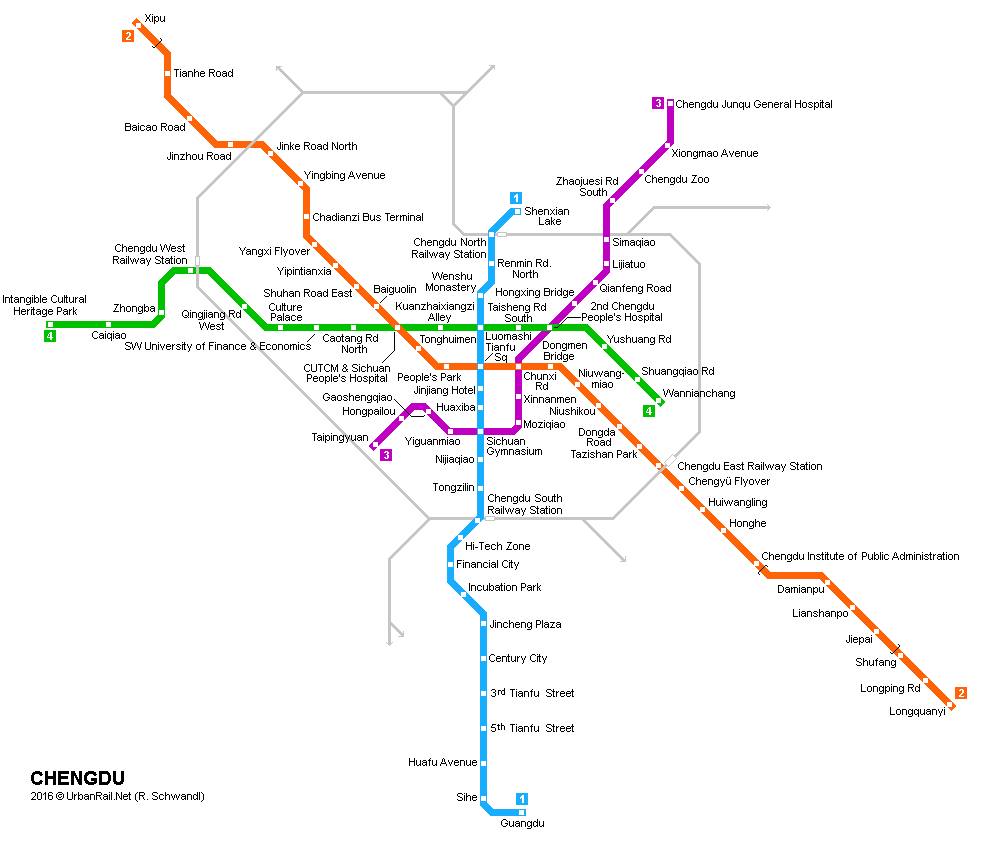 Chengdu Metro Line 3 Stops (Northeast to Southwest):
Chengdu Junqu General Hospital
Xiongmao Avenue
Chengdu Zoo
Zhaojuesi Road South
Simaqiao
Lijiatuo
Qianfeng Road
2nd Chengdu People's Hospital
Dongmen Bridge
Chunxi Road
Xinnanmen
Moziqiao
Sichuan Gymnasium
Yiguanmiao
Gaoshengqiao
Hongpailou
Taipingyuan
Even more good news for all the panda fans out there: a panda-themed train is set to run through Subway Line 3! Elements of everyone's favourite black and white bear can be found on the train's seats, windows and overhead hand holders.
The opening of Line 3, colored pink, marks the first phase in the line's construction, with a further two sections to be added to the line in the near future.
When complete, Line 3 will connect the suburbs of Chengdu to the very centre of the city.