Deal of the Week:
Followers of Chengdu-Expat WeChat will now receive a weekly special offer on great products and services in Chengdu – so keep your eyes peeled!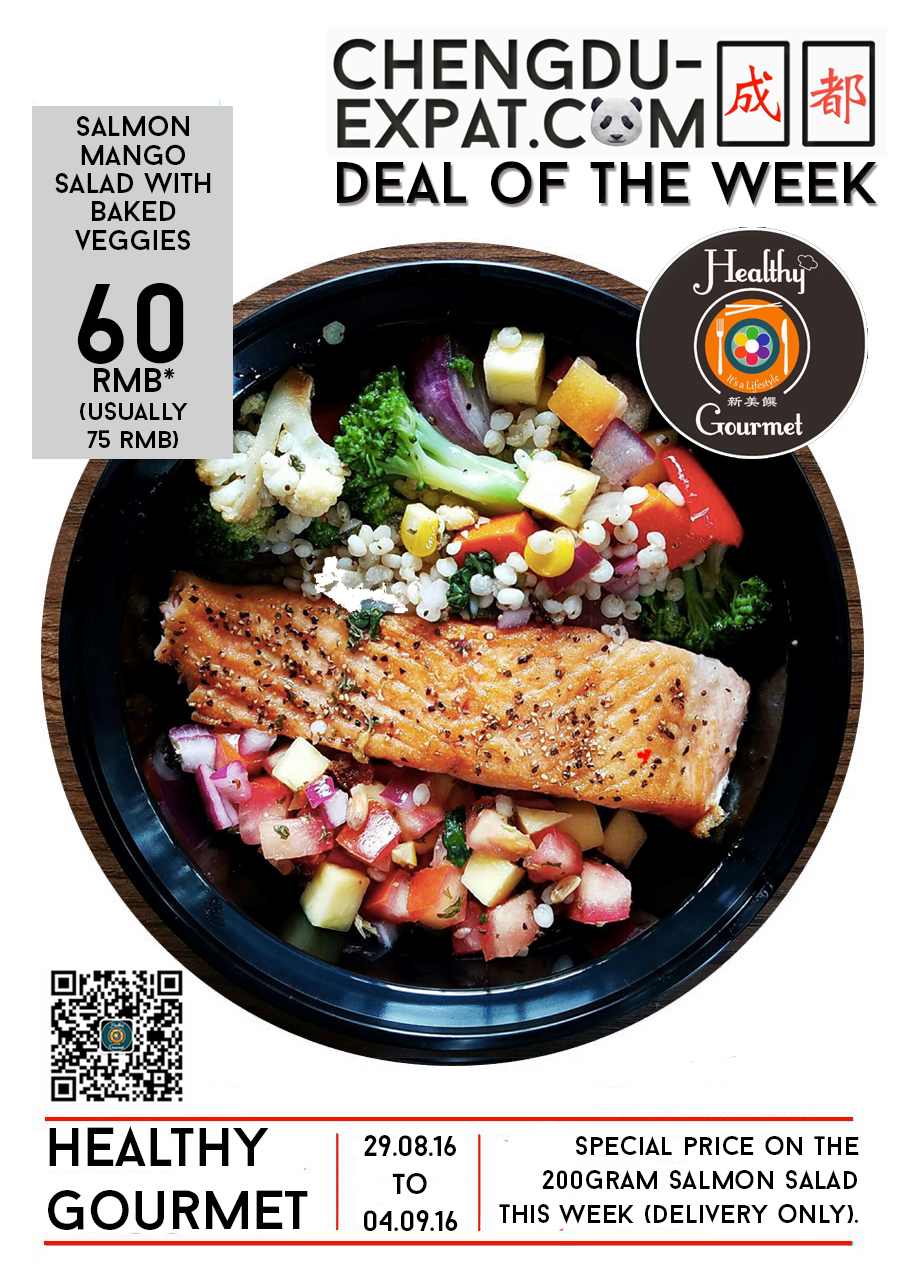 This Week [29/8/2016 – 4/9/2016]:
Healthy Gourmet are offering a special price of only 60RMB on their Salmon Mango salad with baked veggies (usually 75RMB) when ordered for delivery until stocks last. Orders to be made on Healthy Gourmet WeChat.
About Healthy Gourmet
Healthy Gourmet was created by an experienced chef and a health fanatic who searched for good food that was both delicious and healthy at the same time.  Healthy Gourmet wants to let people know that healthy food does not need to be bland or to compromise on taste. In fact, it can be a delightful, enjoyable experience. They carefully select a variety of food from around the world for a wonderful dining experience. They offer both dine in and delivery. Claim the Deal
Simply Scan Healthy Gourmet's WeChat below and quote "Chengdu-Expat Deal of the Week".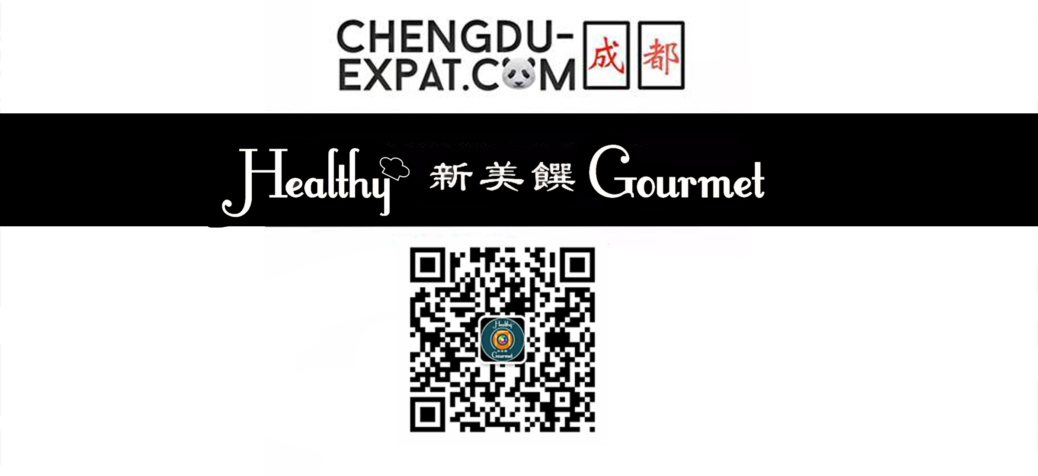 There will be a new great deal on a product or service anounced next Monday – follow our official WeChat to keep in the loop with everything that's happening in the Chengdu.
If you would like to have your products listed as Deal of The Week, get in touch below.