Chengdu was a city made for spring so make the most of it.  In the narrow window between the long smoggy winter, and scorching summer months – it's like the city takes a big stretch, a deep breath in, and wipes the sleep out of its eyes. But boy, are those few weeks great, and there's a plethora of new direct flights, anniversaries, awards, and events coming to the city – as well as other province-wide updates.
Resuming of Direct Flights
Hallelujah, recently direct flights between Chengdu and various other cities are starting to resume, facilitating cultural exchanges, trade and business cooperation. Yes, prepare for more peoples showing off white beaches, and friends returning!
Some of the direct flights include (comment if you know other):
-Germany, Frankfurt
-UK, London
-Turkey, Istanbul
-Thailand, Phuket/ Samui
-Egypt
-Nepal
-Singapore
-Indonesia, Jakarta
-Japan
-Korea
-Italy, Rome
-Uzbekistan, Tashkent
For international flight inquiries/ bookings, scan the QR code in the poster below.
⇣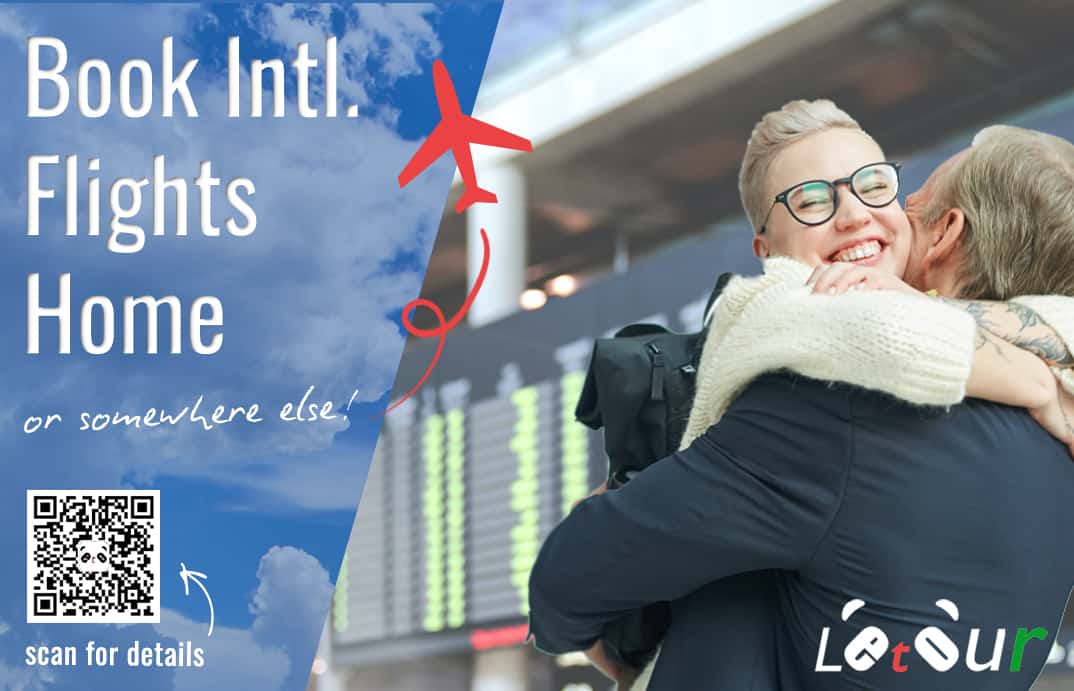 Chengdu International School
25th Anniversary
CDIS (Chengdu International School) celebrated their 25th anniversary last Saturday. The school played a substantial role providing high standard eduction and transferring fundamental values to the children of so many expatriates' families in Chengdu.
Hundreds of guests came together on their campus with amazing food, goods from local businesses, fun activities & games! There were also many great performances from talented CDIS students and teachers to enjoy. To many many more years!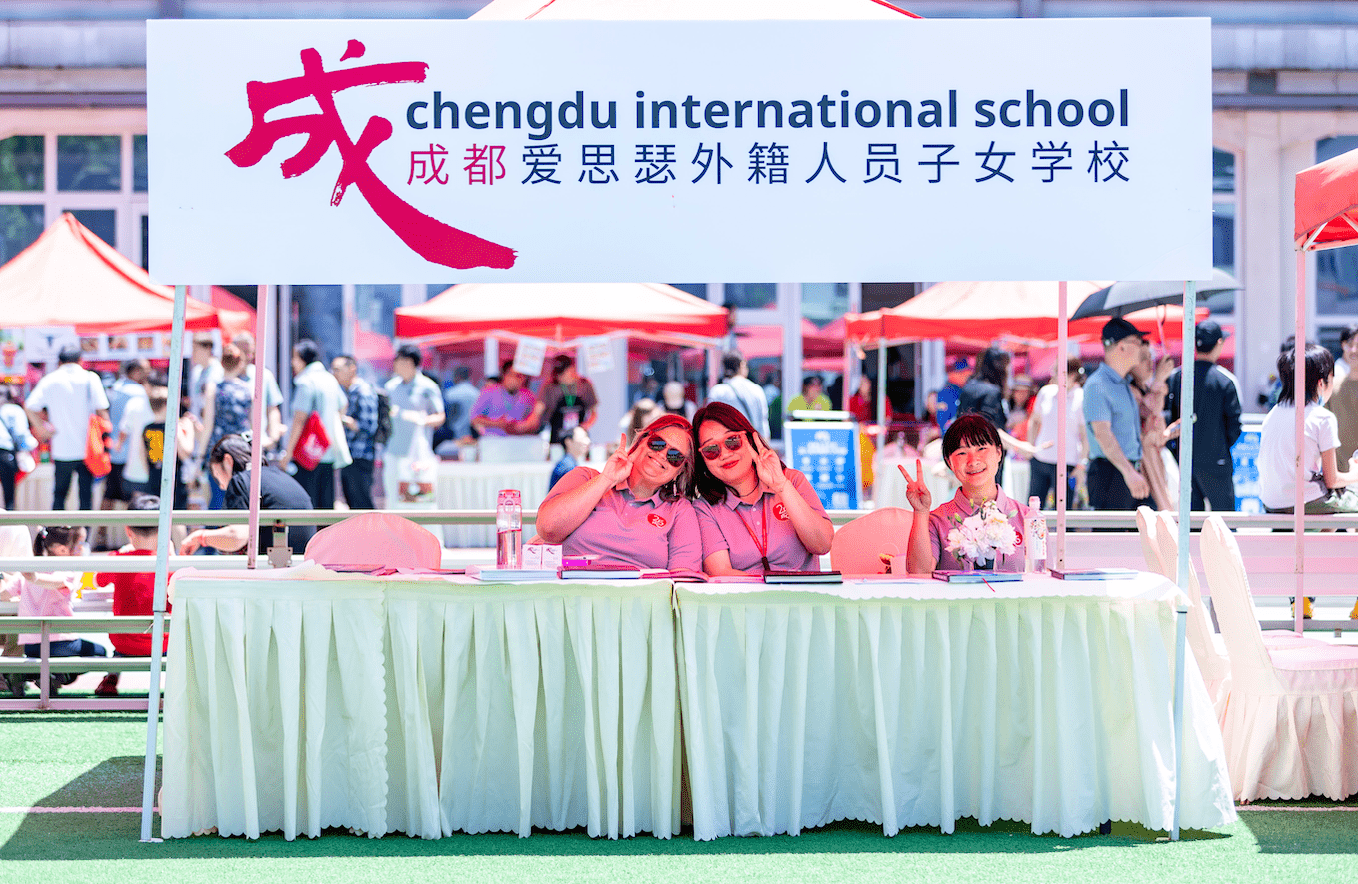 Sino-Ocean Taikoo Li Chengdu
Eighth Anniversary Celebration
Sino-Ocean Taikoo Li Chengdu was finished eight years ago, and really changed the dynamic of the city. It has quickly become the key destination for luxury and lifestyle shops, bars and restaurants in Chengdu. Surrounding the historic Daci temple, and bordering the Temple House Hotel – the complex holds boutique fashion brands, top restaurants and more.
To celebrate this milestone, Sino-Ocean Taikoo Li Chengdu, inspired by the urban life in Chengdu, they unveiled a special exhibition to showcase the art of urban life in Chengdu, and working in tandem with architects, artists, and international brands. The renowned architectural design firm "Roarc Renew" has designed an exclusive hall for this celebration and exhibition entitled "All Around the Traditional Chuandou Architecture". Eight groups of architects and artists from different fields have partnered with eight international brands to co-create eight independent experimental art spaces and eight exclusive creative concepts that embody the essence of urban life in Chengdu, which can be visited at the centrally located Man Square until May 17th.
More information: https://chengdu-expat.com/sino-ocean-taikoo-li-turns-eight/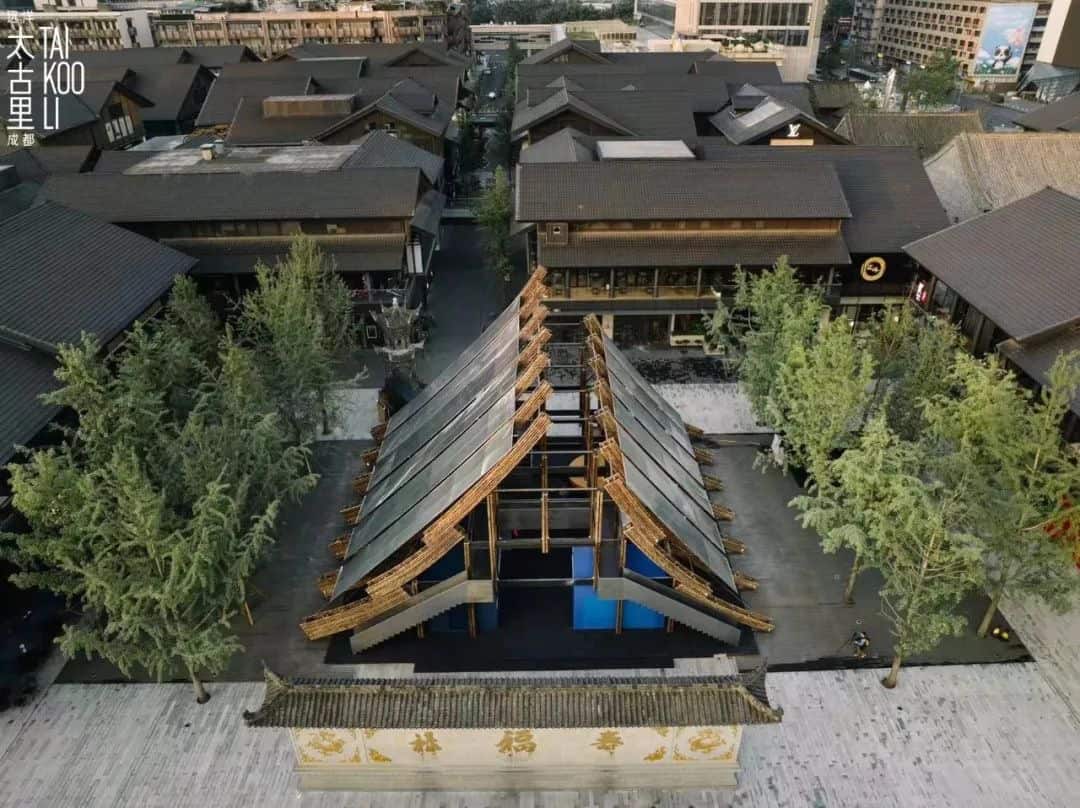 Other Anniversaries and Awards
Unfortunately the last tough years let to the closure of several international minded places. It still is a crucial time to come together as a community, and support the local businesses that we love.
Luckily the lockdowns and restrictions already seems ages ago, and we're very happy that lots of places are organizing events, celebrating their anniversary, and even winning awards. Recently we noticed Tease Bar & Brunch turning 2, Nanmen Craft Tongzilin turning 5, JING Bar @ The Temple House winning "Best Hotel Bar" in the nationwide DRiNK Awards, and of course lots of places being celebrated at our very own Awards Party. Congratz to all!
Chengdu's Foreign Trade Totals RMB 177.06 Billion in Q1
According to the latest foreign trade data of Chengdu Customs, the total import and export value of goods in Sichuan in the first quarter totalled RMB 234.22 billion, with the foreign trade scale ranking eighth in China. In March, Sichuan's foreign trade recovered stably, reaching RMB 92.02 billion in the value of import and export, with a year-on-year growth of 4.4%, showing a positive development trend. In the first quarter, Chengdu achieved RMB 177.06 billion in import and export, accounting for 75.6% of the total value of Sichuan's foreign trade import and export in the same period, maintaining its leading position in Sichuan's foreign trade operation. According to customs statistics, in March, Sichuan's export volume through market procurement trade methods reached RMB 4.99 billion, a year-on-year growth of 48.4%, ranking fifth in China in terms of scale.
The Chengdu 2021 FISU Games will be held from July 28 to August 8, 2023. Tickets for the event will be available for public in June through various channels, including the official website of the Chengdu 2021 FISU Games and Mini-Program, mainstream online ticketing platforms, authorized physical ticket sales outlets, and ticket offices located at the event's venues. Fingers crossed it will be smooth for foreigners to purchase them.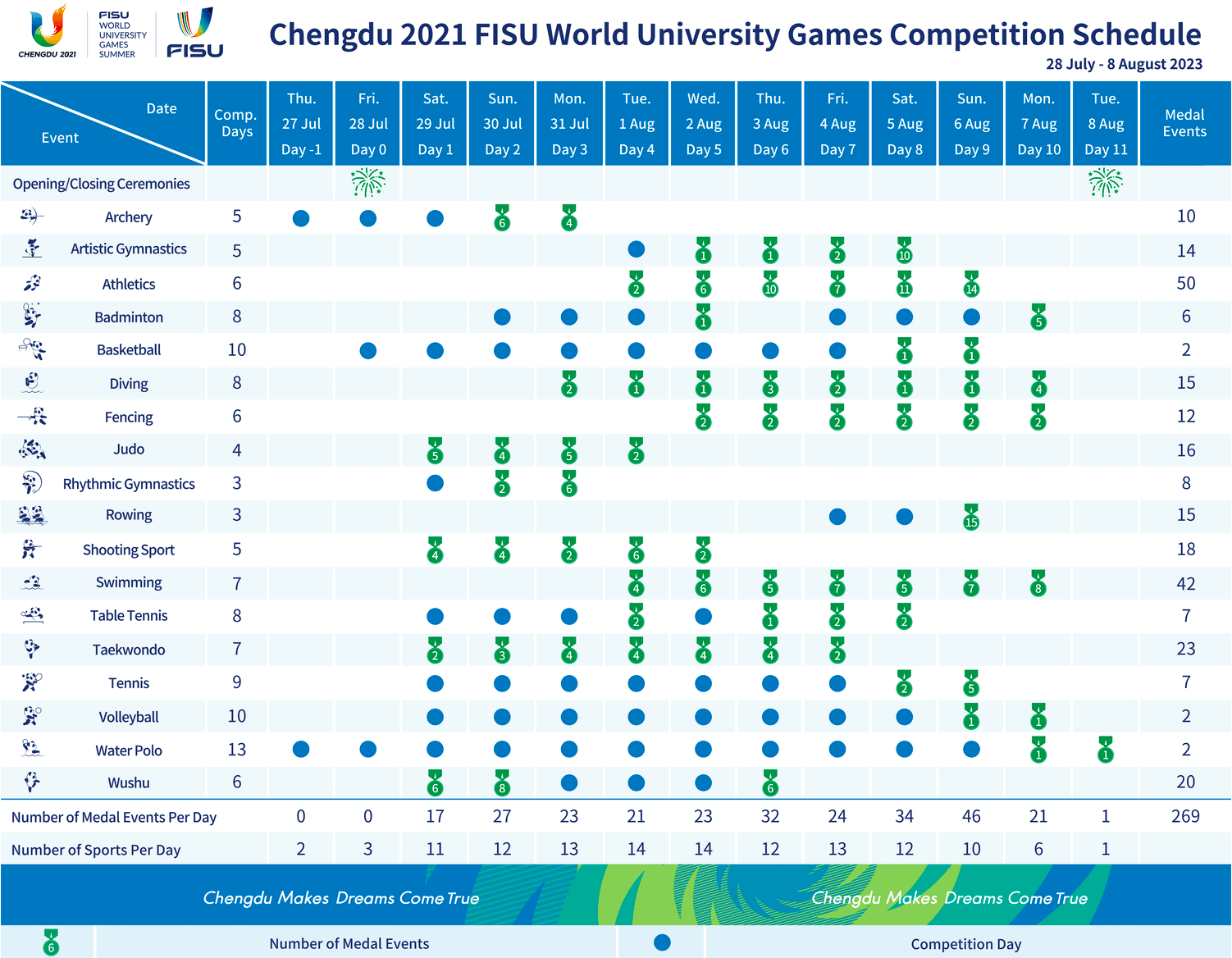 Relocation of Chengdu Airport Operations
Since 26 March 2023, all international airlines will relocate its operations in Chengdu from Shuangliu International Airport to Tianfu International Airport Terminal 1.
Located in the Chengdu's East, Chengdu's Tianfu International Airport is approximately 50 kilometres from the downtown city. Customers can take private transport or public transport (Chengdu Metro Line 18 or Tianfu Airport Bus) from downtown city to Tianfu International Airport.
For more details, click here.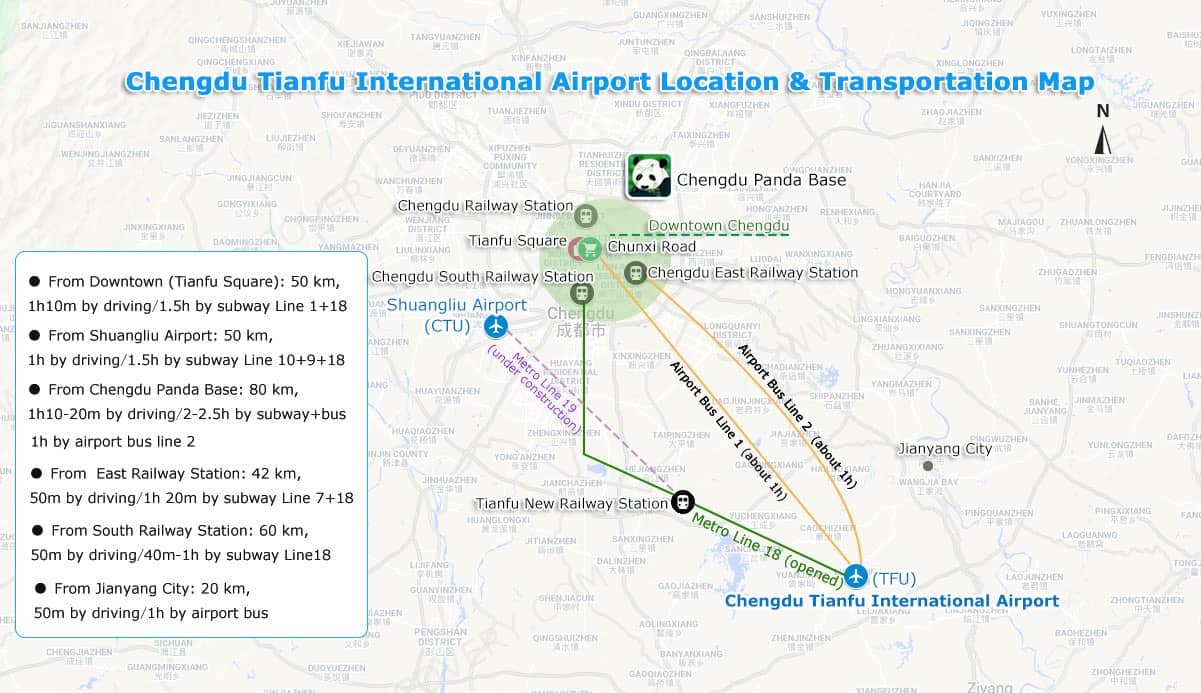 Image courtesy of ChinaDiscovery
CIFL x Chengdu Football Association
The CIFL began its 13th year with a new cooperation with the Chengdu Football Association. The 2023 Chengdu City Football 8 a side League (International Group) will be run under the banner of the Chengdu FA, the first time in China for such a cooperation. Representatives from all teams joined with officials from the Chengdu Sports Bureau and Football Association for the opening ceremony on Saturday. The league is home to 150 registered players from over 40 different countries promoting the league moto 'Football Without Borders'. People of all ages, backgrounds and abilities are encouraged to get out on the pitch and exercise in a culturally diverse setting while upholding values such as fair play, respect and friendship. Matches take place 14:00-20:30 every Saturday at 科瑞福足球公园。For more information please contact Andy (15528032257)
Chengdu Added Five New Global Unicorn Companies
On April 18, the Hurun Report released the Global Unicorn Index 2023, which shows that there are currently 1,361 unicorn companies around the world. China ranks second globally with 316 unicorn companies, an increase of 50% compared to 2019. Among them, 10 unicorn companies are in Chengdu, an increase of 5 compared to 2022 and 6 compared to 2019, making Chengdu one of the cities worldwide with fastest growth in terms of unicorn companies.
China's First Aircraft 'Lifecycle' Services Center
In collaboration with Tarmac Aerosave and the City of Chengdu, French plane manufacturer Airbus announced the establishment of a joint venture for China's first aircraft "lifecycle" services center at the end of April, 2023. This latest partnership between Airbus and China aims to bolster China's aviation industry, particularly in aftermarket services.
The aircraft lifecycle center will expand Airbus' presence in China, encompassing the entire industrial chain from parts manufacturing and aircraft assembly to delivery, fleet operation, and end-of-life services such as dismantling and high-value parts recycling. The new facility will cover a range of activities from aircraft parking and storage, to maintenance, upgrades, conversions, dismantling and recycling services for various aircraft types, according to Airbus.
Photo: Airbus
2023 Chengdu Comedy Festival
Chengdu Comedy Club is carrying its most exciting project yet, a comedy festival! Three nights of back-to-back comedy! Each night is a completely different show, with different material and headliners each night. Best of all, all proceeds are going to Hopeful Hearts charity, so let's use laughter to do something good!
Date/ Time:
May 18-20
Daily, 9-11pm
Venue/ Address:
The Beer Nest 啤酒窝
34-7 JinXiu Road, Wuhou District
武侯区锦绣路34号附7号
Tickets:
Single night tickets – 80 RMB, combo available.
Tickets are limited and will sell out, so please buy early.
This is a chance to do something good, give to charity, support live comedy and be part of history in Chengdu's first ever comedy festival. We need you!
Scan the QR code in the poster below to register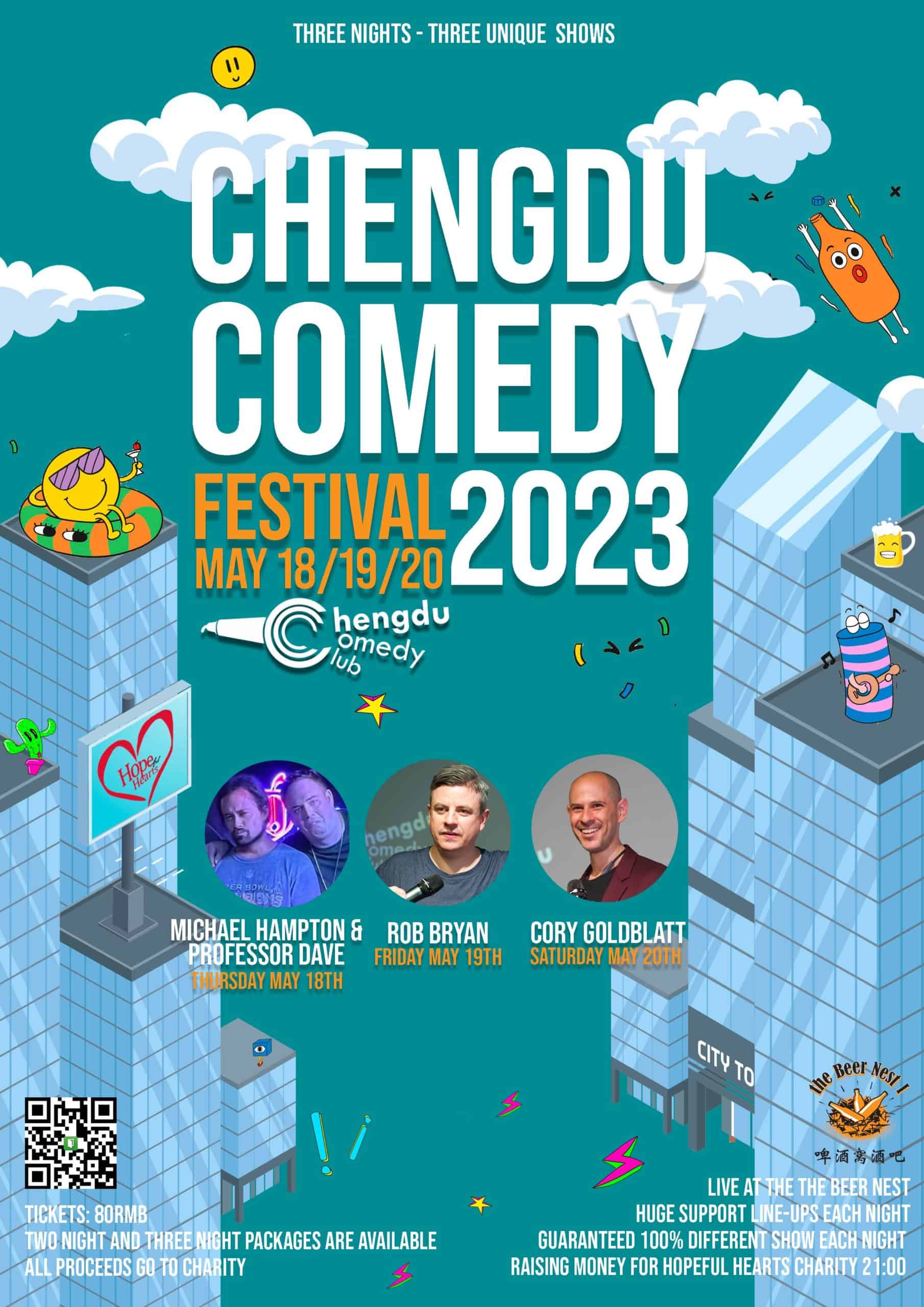 Sources: 四川日报, 成都日报, 成都发布, Homeinchengdu, FISU, Global Times

---
Did we miss anything?
Let us know in the comments!