Social Enterprise in Sichuan
Social enterprise is a creative, responsible and socially inclusive idea that much of contemporary society is moving towards. It's aims are to maximise improvements in human and environmental well-being. The do-gooders! Here are some great ideas for ways Chengdu'ers can get involved in socially responsible initiatives, and support sustainable businesses:
Shangrila Farms  – Good for you, better for farmers, best for the world.

Shangrila Farms Sustainable Honey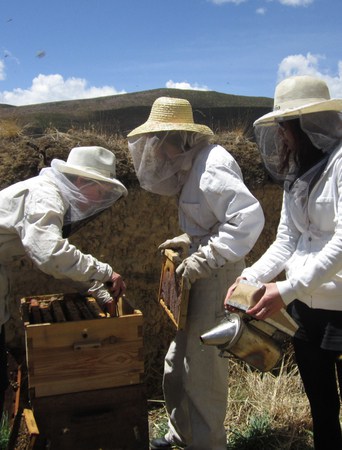 Shangrila Farms creates lasting social change in remote rural communities by supporting local farmers who are producing gourmet honeys, fruit preserves, coffee and more.  One example is the Sichuan-Yunnan border Bee Keeping Project, which is now in its third year, proving to be successful and ever-growing. It is an initiative set up along the border area between Sichuan and Yunnan to simultaneously help with the global bee-crisis and create revenue for local farmers. Through training and commitment, Shangrila Farms has thus far managed to help 30 farmers with little and/or no training in the art of beekeeping in areas on the Sichuan-Yuanna border.
Shangrila Farms aims to start a similar project in the Spring of 2017 in the Tibetan areas of Sichuan and Yunnan. Through this new project, they will provide marketing, packaging, and branding training for farmers who are already producing bulk quantities but are unable to find channels to sell through, all fair-trade. They also work closely with the Yunnan Mountain Heritage Foundation to support various other projects, with the aim to alleviate poverty, provide educational tools, and cultural preservation.
In addition to training local farmers, Shangrila Farms also aims to help communities increase their annual income through fair-trade buying practices. There are a few places that you can spot Shangrila Farms products in Chengdu. Zoe Bakery is retailing their coffee, honey, fruit preserves, and bee pollen. The Shangri-la Hotel has honeycomb racks on their breakfast buffet. The Temple House is using their honey in their kitchen. From sweet, bright floral tastes to rich and creamy honeys, there'll be a taste for everyone this winter.  Check out Shangrila Farms at  www.ShangrilaFarms.com. Orders can also be placed by WeChat.
Blue sheep

The Blue Sheep Store in Gao Sheng Qiao
Dr Ray Pinniger, a notable figure in the Chengdu community, began Blue Sheep as a portal for social enterprise after living in Tibet for 7 years. She was helping with healthcare and education of the disabled community in particular. Ray found it was difficult for parents to simultaneously go out to work and give the extra care that their disabled children might need.
She also helped to get these families started in skills such as woodwork, needlework, artwork and more by providing materials. Blue Sheep was opened in order to market the intricate and creative work of all the people and families involved. The work of Dr Ray and Blue Sheep helps hundreds of lives in China. Not just through selling the products, but partnership with a number of socially responsible enterprises for supplies. Dr Ray tells us that they currently take from 35 different individuals, they have more than 100 unique items themselves. She tells us that she is by trade, a doctor, and running a shop is really the last thing she thought she would be doing: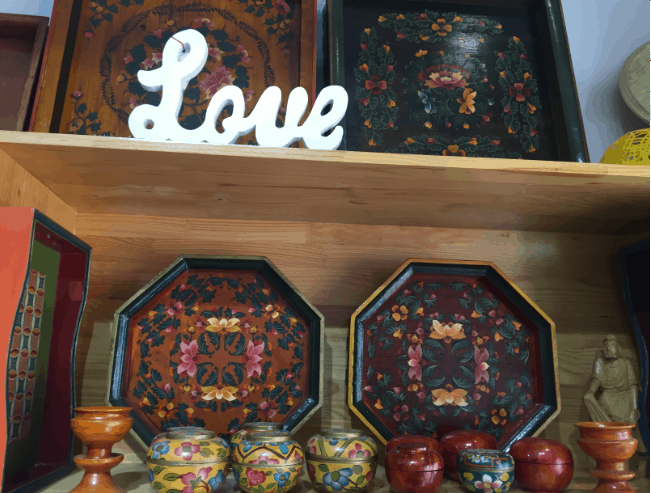 Dr Ray started collecting the items, and then created relationships ethical partners and then bought a shop. Blue Sheep purchases items directly from the workers in order to ensure that they are not left without any income whilst the first batch is sold, and can also buy more materials to produce more crafts. They also produce items from minorities in Cambodia and Laos, so there is a variety at Blue Sheep and not exclusively Tibetan work. Dr Ray tells us that they try to partner with companies that are not doing so well, and if necessary help them to get training.
In this way, Blue Sheep is an important part of the community of Chengdu; also exhibiting at the Chengdu Winter Holiday Bazaar hosted by Chengdu International School. In fact, this winter, Dr Ray will be taking some of the Blue Sheep crafts to exhibit in a Christmas market this festive season. Blue Sheep was also awarded a medal at the Good Festival in Switzerland, where 66 innovative and inspiring ideas from around the world were presented.
You can find Blue Sheep at Shop 35, A Qu, Gaoshengqiao North Street
Phone: 15882336584
Green Monday 

Will you pledge to go green?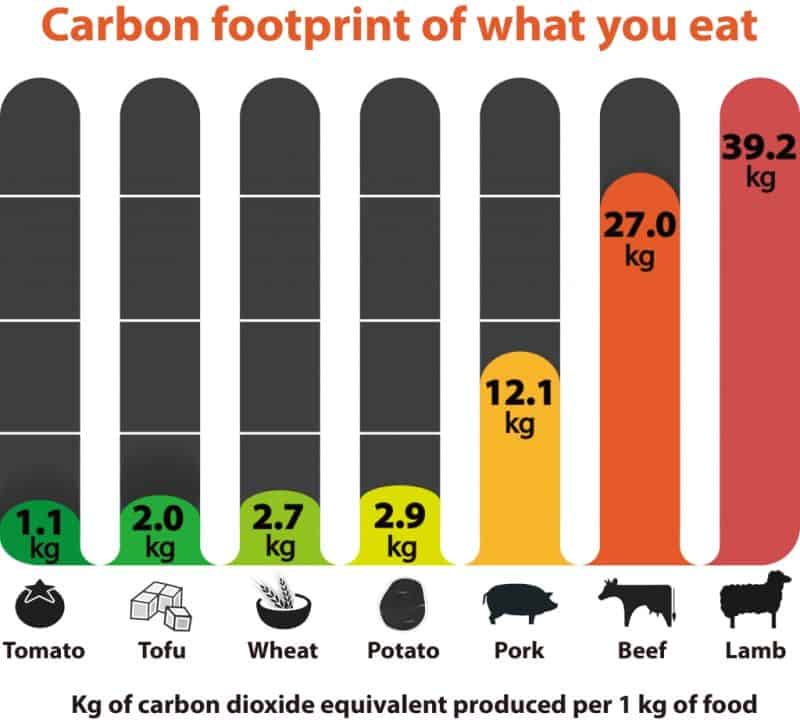 Founded in Hong Kong in 2012, Green Monday  is new to Chengdu. Green Monday is a not-for-profit social enterprise which aims to raise awareness regarding the impact of meat consumption on the environment, health and animals. Janina Olschewski brought the idea to China's Southwest in September 2016 and launched the campaign in co-operation with Welfare For Animals (WFA) a local animal welfare and behaviour business.. The idea is simple: eat no (or less) meat just one day a week – Monday. By doing this, we can decrease the demand for meat, and factory farming, which has huge environmental effects. The long-term effects of taking part in this project will result in improving several environmental and health issues as well as saving animals, energy, water, and more. Green Monday can lead to a more sustainable lifestyle in general.
At the moment, Green Monday in Chengdu aims to create partnerships with restaurants and schools to take part in their campaign. Green Monday as an international movement has many partners overseas and many international chefs in America and Europe support this. Of course in China, vegetarianism isn't an easy sell to the local community so the Chengdu team certainly have their work cut out – however they have already established their first partner school in Chengdu, Balboa International Academy to begin educating children from a young age of it's importance.
The Green Monday movement in Chengdu will expand further in 2017, with partner restaurants all over the city offering special discounts and promotions on vegetarian dishes every Monday. Watch this space.
For more information please contact WeChat ID: janinao
email: janina_ol@hotmail.de
 Dancing Yak

Dancing Yak Handicrafts consists of handmade items such as a selection of wonderfully crafted bags, Ipad and computer cases, placemats, scarves and many more.
The owner and founder Katja Forrerr, began the  project in 2011 as a skills training centre where Tibetans can receive training in sewing and many other skills related to the hand crafting of consumer goods. The program was designed with disadvantaged Tibetans in mind who have little or no access to an income.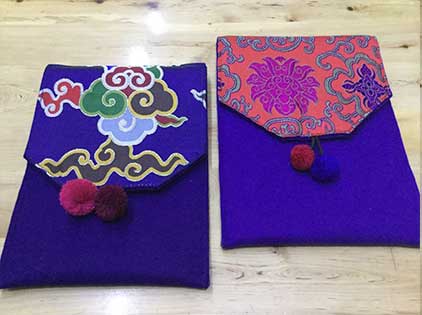 In fact, many of the craftspeople are single mothers, people with disabilities, or disadvantaged students who need support through their education. And so the store is an outlet for merchandising these items.
There really are some unique, colourful items to be found at the Dancing Yak , we particularly like the colourful sheep's felt ipad, laptop and phone cases, which are really quite special – whilst simultaneously supporting the lives of many Tibetans in and around Chengdu. A great place for gifts.
It is located in Gao Sheng Qiao, the Tibetan quarter Address: Shuhan Dong Rd, 7/12 Chengdu, Sichuan, China Gaoshengqiao Station Exit C Phone: 13709010130
绿色地球 – Green Earth 


"TRASH IS CASH"

Beginning in 2008, Green Earth is perhaps one of the most innovative social enterprises to come of late.

Once you have signed up as a member, you just go along to one of their 'vending machines' situated all around Chengdu to donate all your recyclable wastes, such as paper, metals, plastics and clothes. Every time you donate something you will be awarded points to use in shops or swap the points to use with your WeChat balance. It goes without saying how much this initiative will help reduce waste and pollution caused by manufacture processing and garbage processing. The Green Earth website continuously has live data from each of their bins to show how much of a difference we can all make.

Green Earth's mission has been to develop successful and accessible recycling channels for all members of the community. They are also dedicated to the data analysis of recycling and its classification. Green Earth also takes advantage of WeChat's public platform to feed citizens on relevant knowledge regularly, in the purpose of promoting environmental awareness.

Have a look online where the closest Green Earth vending machine is near you.  It is worth mentioning that the Green Earth platform is currently all in Chinese, a suggestion would be to get a Chinese speaker to help you or contact their official WeChat to ask for some help in English. WeChat ID: lsdq2013

By Jennika Maisuria
These are just a few great social enterprises in Chengdu and the Sichuan region. By choosing to support socially responsible companies, you are helping to contribute to your local environment and a better world.