China only allows a handful of English language or foreign films to be released in China every year, and luckily for us, we're already on schedule to hit over fifty in 2017. So if the pollution is bad or you're looking for a great date night idea, you're in luck!
Ballerina
《了不起的菲丽西》
liǎo bu qǐ de fēi lì xī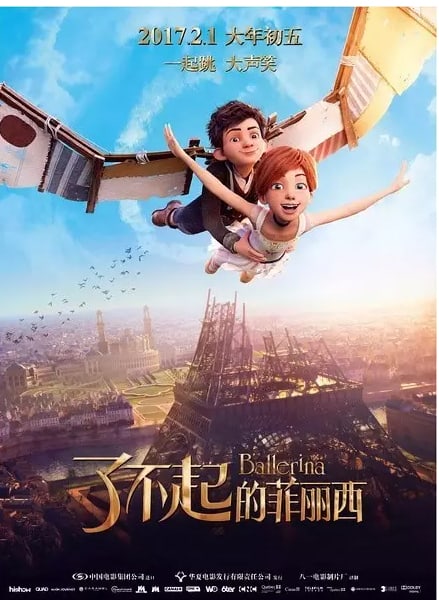 Director: Eric Summer, Éric Warin
Actors:  Elle Fanning, Dane DeHaan, Maddie Ziegler, Carly Rae Jepsen
China Release Date: Wednesday, Feb. 1, 2017
This quaint animated movie is set in 1884 in France and is the tale of an orpham girl that wants to follows her dream to become a ballerina through a case of mistaken identity.
More info here

Snowtime!
《冰雪大作战》
bīng xuě dà zuò zhàn
aka "La guerre des tuques"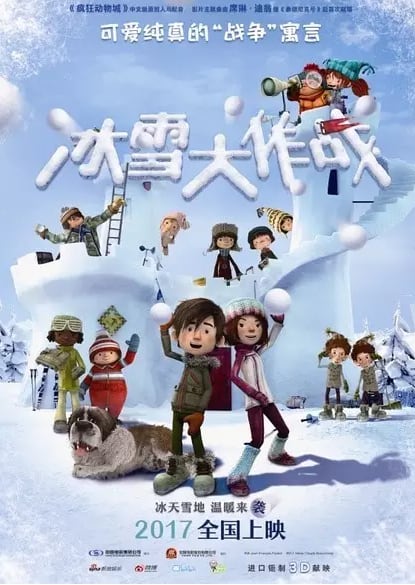 Director: Jean-François Pouliot, François Brisson
Actors:  Angela Galuppo, Mariloup Wolfe, Lucinda Davis, Sophie Cadieux
China Release Date: Friday, Feb. 3, 2017
Another French Canadian animated film based on the old Canadian cartoon from 1984 called "La guerre des tuques."
See here for more info.

xXx: Return of Xander Cage

《极限特工3:终极回归》
jí xiàn tè gōng sān:zhōng jí huí guī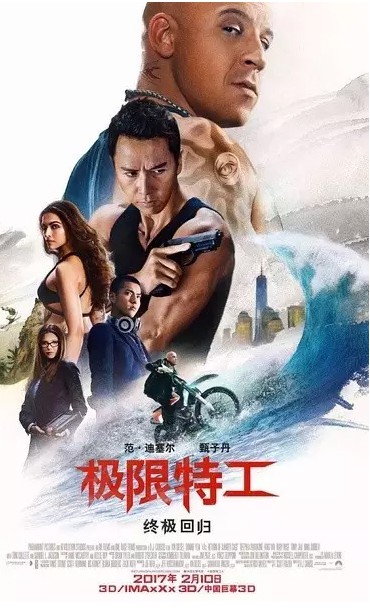 Directors: DJ Caruso
Actors: Vin Diesel, Donnie Yen, Deepika Padukone, Ruby Rose, Toni Collette
China Release Date: Friday, Feb. 10, 2017
An action packed film starring Vin Diesel  who comes out of self-imposed exile, thought to be long dead, and is set on a collision course with deadly alpha warrior Xiang (Donnie Yen) and his team in a race to recover a sinister and seemingly unstoppable weapon known as Pandora's Box…read more here.


La La Land
《爱乐之城》
ài lè zhī chéng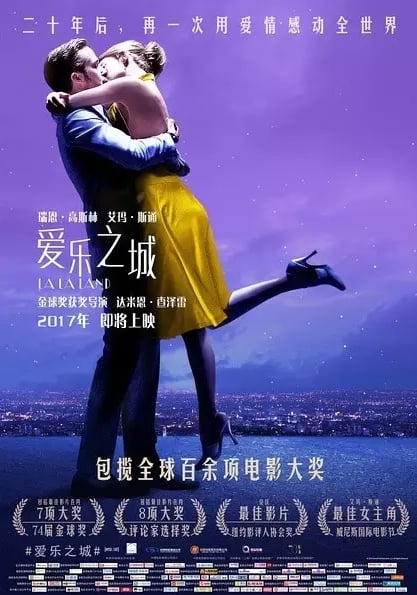 Director: Damien Chazelle
Actors: Ryan Gosling, Emma Stone, Rosemarie DeWitt, JK Simmons
China Release Date: Tuesday, Feb. 14, 2017
This romantic musical has been nominated for more awards this season than we can count. It pays homage to many of the great Hollywood classics and has divided the audiences… Here's what they think.



Resident Evil: The Final Chapter
《生化危机6:终章》
shēng huà wēi jī liù:zhōng zhāng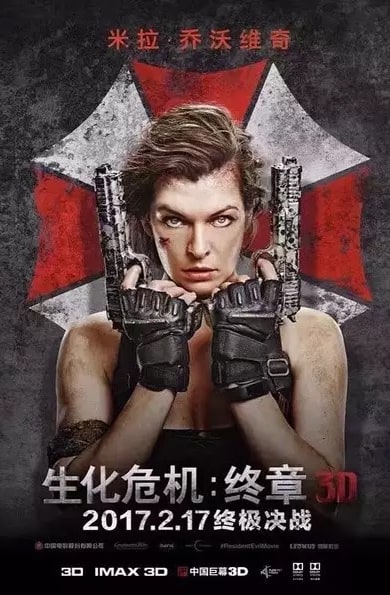 Director: Paul W.S. Anderson
Actors: Milla Jovovich, Iain Glen, Ali Larter, Ruby Rose
China Release Date: Friday, Feb. 17, 2017
Picking up immediately after the events in Resident Evil 5: Retribution, Alice (Milla Jovovich) is the only survivor of what was meant to be humanity's final stand against the undead. Now, she must return to where the nightmare began… Read more here.

Sing
《欢乐好声音》
huān lè hǎo shēng yīn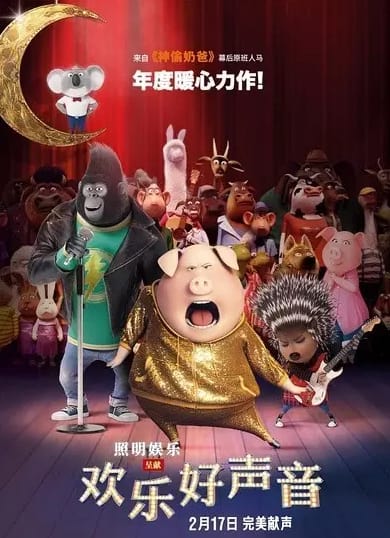 Director: Christophe Lourdelet, Garth Jennings
Actors: Matthew McConaughey, Reese Witherspoon, Seth MacFarlane
China Release Date: Friday, Feb. 17, 2017
Another animation for February: A Zootopia clone? Sure, why not. The kids will love it and Chinese girls will definitely love it. Wanna place bets on which animals will become the biggest Wechat stickers? (like that sloth)… My money's on the hedgehog.
More information here.

For more information on how to buy tickets on Wechat, Alipay or Online in China, click here.
Huge thanks to Culturability for helping with this content.