After signing up for WeChat, learning how to buy things on Taobao and using the various features of Baidu (search, maps, music and cloud storage), what are the next steps to figure out the technical details of life in Chengdu?
Part I: Through the Wall
One of the most challenging aspects of connected life here is the number of international websites and communication tools that are subject to blocking. People are usually accustomed to using either Apple or Google products for phones and mobile devices; those on the fence should consider that Apple devices are much better supported in China and the online app store can be reached easily. Users who are very accustomed to using a Google digital environment will have to find some way to deal with the Great Firewall. The most common solution to this problem is to pay for a VPN service that will allow you to do your computing from a virtual location in a remote area. Using a VPN usually involves installing an application on your computer or tablet and using it to log in and select servers. However, most VPNs that we checked out below can be installed on a compatible router so that all of your home network traffic can pass through. Routers that have already been flashed with DDWRT or Tomato firmware, which include native VPN protocol support, can be bought on Taobao for 50-100RMB.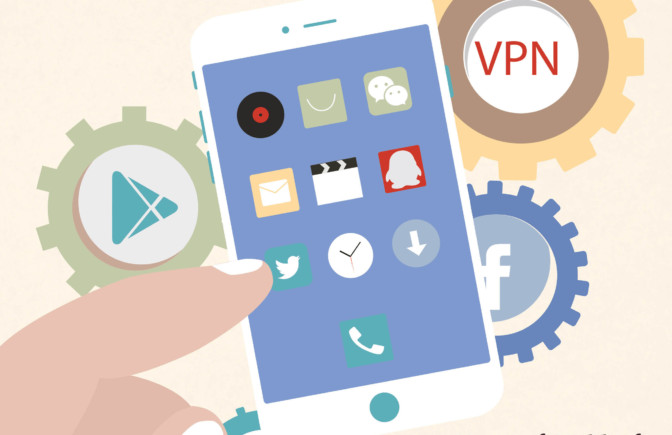 VPNs are used in the real world for privacy, security and for accessing geo blocked content. The variable nature of the Wall has caused VPN provider recommendations to change quickly. We've used Witopia, Strongvpn and Astrill over the years. We've found that for VPN service, it's pretty important to find a company that has specific experience dealing with mainland customers behind the Wall.  We've found useful reviews on VPNDada.com, but their tests are done on a Mac in Beijing with an 80M connection as a baseline, while our home connection is 20M and good Android support is critical. We signed up for a few VPNs and ran tests in Chengdu during the last week of July 2016, with results summarized below.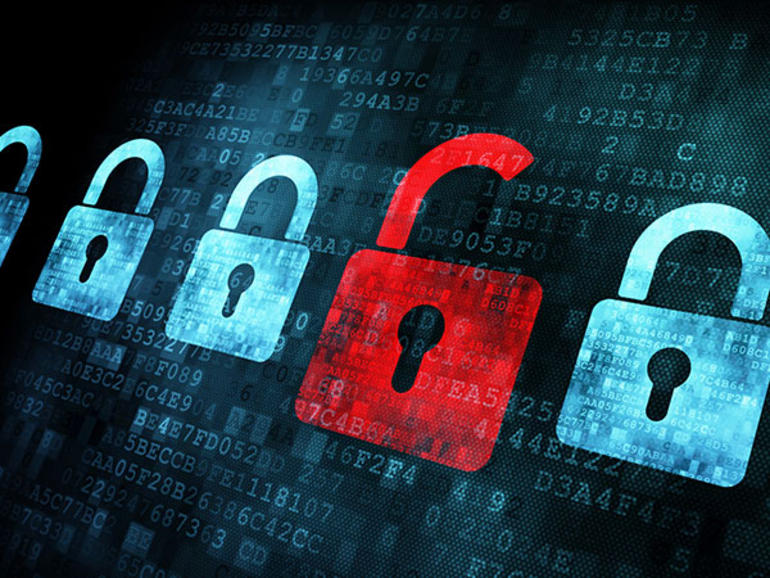 Testing Environment:
ISP: China Telecom, regular 20M subscription over fiber; China Unicom 4G phone.
Tests all run between 9am and 4pm using speedtest.net to measure ping (ms) and download (M/s). Before each test we did a non-VPN compare test on each platform: Windows 10 (3-9 ms ping and consistent 22.3-22.5 M download with no VPN); Android 4.4 (3-4 ms ping and 17.4-21.6M download with no VPN)
12VPN (Recommended)
This is a newer service that has been popping up on recommended lists. We were pretty impressed with the ease of setup and with the performance. They were one of the few VPNs with a native Android solution that worked from the interior side of the wall. The speedtest download was still around 6M/s on Android while connected to the service. The performance on Windows was among the best we tried with 10.9M/s download and a 212 ms ping using their Hong Kong server. The support was average; we like support to be a bit more technical during communication. The only downside was limited servers. They have a 14-day money back guarantee for testing. The FAQ says they do not allow file sharing.
NordVPN
NordVPN's free trial was easy to sign up for; unfortunately, their regular Android and Windows applications do not work from behind the Wall, and we had to get some files especially from tech support to use. Their Android solution is based on going into Settings on the device and setting up a PPTP connection, which we find less than optimal. Performance on Android was similar to a free VPN and the best Windows performance was a 330 ms ping and 2.57M download. They have live chat support, which we appreciate, but the support staff didn't have much to suggest to improve performance other than try connecting to different servers. File sharing is allowed on this service.
PureVPN
Ease of signing up for the free trial – took three tries before giving up on using Alipay but PayPal worked fine. Their Android solution is to manually configure the tablet's settings to use an L2TP/IPSec VPN, which is better than PPTP but still a little clunky to set up. Unfortunately, the VPN was too slow to run speedtest. The best performance we got on Windows was from their Hong Kong server, with a ping of 291 ms and a 2.43 M download. Tech support was available via live chat but did not have anything to suggest about improving performance either than trying different servers, which after a bit feels like playing whack-a-mole from the mole's point of view. PureVPN allows file sharing on selected servers.
Vypr
Vypr has no free trial but does do a money back guarantee. They were easy to sign up for and install, though their Android solution behind the wall is to manually configure a PPTP VPN. The performance was too slow to connect to speedtest, so we tried downloading a 9M game from the Google Play store to check performance; this game took 26 minutes to download. The best performance we got on Windows was a 306 ms ping and 1.11 M download. We were impressed with tech support, who were able to walk us through some command prompt troubleshooting to see where performance issues might be, but they ultimately said the performance problems were on our internet provider's side. File sharing is allowed on Vypr.
Expressvpn
The first impression was good; the service was easy to sign up for (there is a money back guarantee after trying the service for 30 days). We had a live chat connection with support, which we appreciated, but could not get better results than 508 ms ping, and 0.6M download from their Taiwan server on Android and 286 ms ping, 1.18 M/s download on Windows. Maybe it was a bad day for them. File sharing is supported.
Astrill (Recommended)
Astrill has a 7-day money back guarantee. When we first fired up their application, the performance did not seem very impressive, but following suggestions from an email to support got us to 343 ms ping and 8.9M/s download, using their most secure Stealth protocol. Android results were 274 ms ping and 2.4M/s download. We've seen quite a few poor reviews of Astrill service lately, but we've always gotten quick and accurate responses via email from their tech support. File sharing is supported on selected protocols and servers.
Part II: Domestic Gear
There is a huge selection of affordable phones, tablets and other electronic devices made and produced in China. Xiaomi and Huawei are familiar brands all over the globe, but there are also lots of smaller companies putting out good products, and the competition between them keeps prices down. There are good reasons for quality and security concerns when buying local, but we've also found lots of great options for affordable personal tech.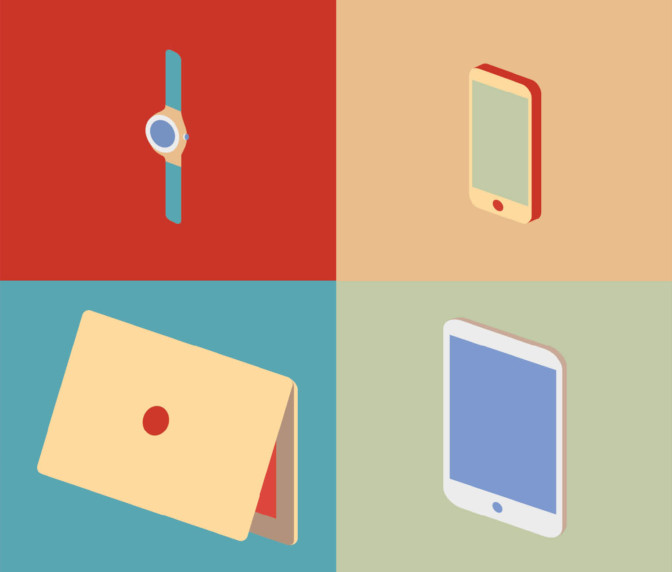 Phones
Smart phones with high functionality are very affordable here, with devices from Xiaomi, Meizu and Lenovo usually in close competition to make the best phones in the 500-1000RMB range. There are lots of higher end phones out this summer too including the Xiaomi Hong Mi Pro, Huawei Honor 8, and ZTE's Max Pro. The Vivo Xplay 5 is billed as the first domestic phone with a curved screen but their 4000RMB plus price tag makes it a premium priced device. Gizmochina.com is a good English site to keep track of what is new and hot.
Smart Watches and Fitness Trackers
The Huawei Watch, which was released late last year, has the appearance of a classic timepiece and incorporates all the functionality of a smart watch including answering calls, seeing messages and various fitness tracking capabilities including heart rate monitoring. The price tag is around 2000RMB depending on options. There are plenty of other domestic smart watches and fitness bands on the market; Mambo is a popular one. The biggest fitness band splash of the summer is from Xiaomi, released the 2.0 version of their fitness band with heart rate monitoring, IP67 water resistance, and a 20-day battery life for a local price of 149RMB. The device sold out quickly, as new and hot Xiaomi devices tend to do, and we're watching the site to see when they'll be available again.
Android and Windows Tablets
Basic Android and Windows tablets can be bought for a few hundred RMB each; the tablets that take phone cards are usually in the high three figures. There are also several brands like Chuwi, Pipo, Teclast, 51cube and Ramos selling dual boot Android and Windows tablets. We're a little nervous about the performance of Windows 10 on these devices since many of them only have 2GB of RAM, but people who find their digital lives happening more and more in the mobile world but still occasionally use Windows based applications may find their needs met with one of these devices.
To ensure the purchase of a solid device, more cautious consumers can use sites like Taobao or Jingdong that offer 7-day or longer unconditional money back warranties. It's a good idea to spend at least one of those days putting your new equipment through some paces, a few charges and drains of the battery, and making sure all the features you want to use work as anticipated without the tablet overheating or exhibiting any other strange behaviour. We can expect to return a few of the devices we buy but have come across some gems in the process as well.
Projectors
There are plenty of domestic 300-400RMB projectors that flood the search results on Taobao and Jingdong, but we haven't found a really good one in this price range. We notice the projectors in most classrooms and offices are using foreign brands anyway. However, local Chengdu shop XGIMI has a line of digital projectors that are proving very popular in the domestic market. They've opened up a store on the top floor of Raffles city and we're seeing their devices appear in foreign Amazon sites as well. We'd check out one of these if we were in the market for a projector.
Laptops
Laptops are the one category of tech that we still have the habit of shopping for when we leave the country, with comparison shopping showing that we can get more for our dollars on the other side of the border. However, the highly anticipated July 27th announcement by Xiaomi may be a game changer.  Xiaomi is offering two laptops, one 13.3 inch with 8GB of RAM and a 256GB solid state drive for 5000RMB; a 12.5-inch model with 4GB of RAM and a 128GB solid state drive for 3499. They will both be available in August.
By Susan Johnson