Cool Down: Water Sports in Chengdu
Summer is heating up, but your belly is also bulging from sitting in air-conditioned room all day. Not to worry, the following water sports are cool and fun, perfect ways to escape the summer heat while getting a workout.
Stand-up Paddleboarding 
Stand-up paddleboarding was created by Hawaiian surf instructors to move around more conveniently when training. It requires just a board and a paddle. The board is wide and floats well, making it easy to maintain balance while standing up, even for beginners. This sport is great for toning up the abs, and can also improve the sense of balance. A variation of stand-up paddleboarding is paddleboard yoga.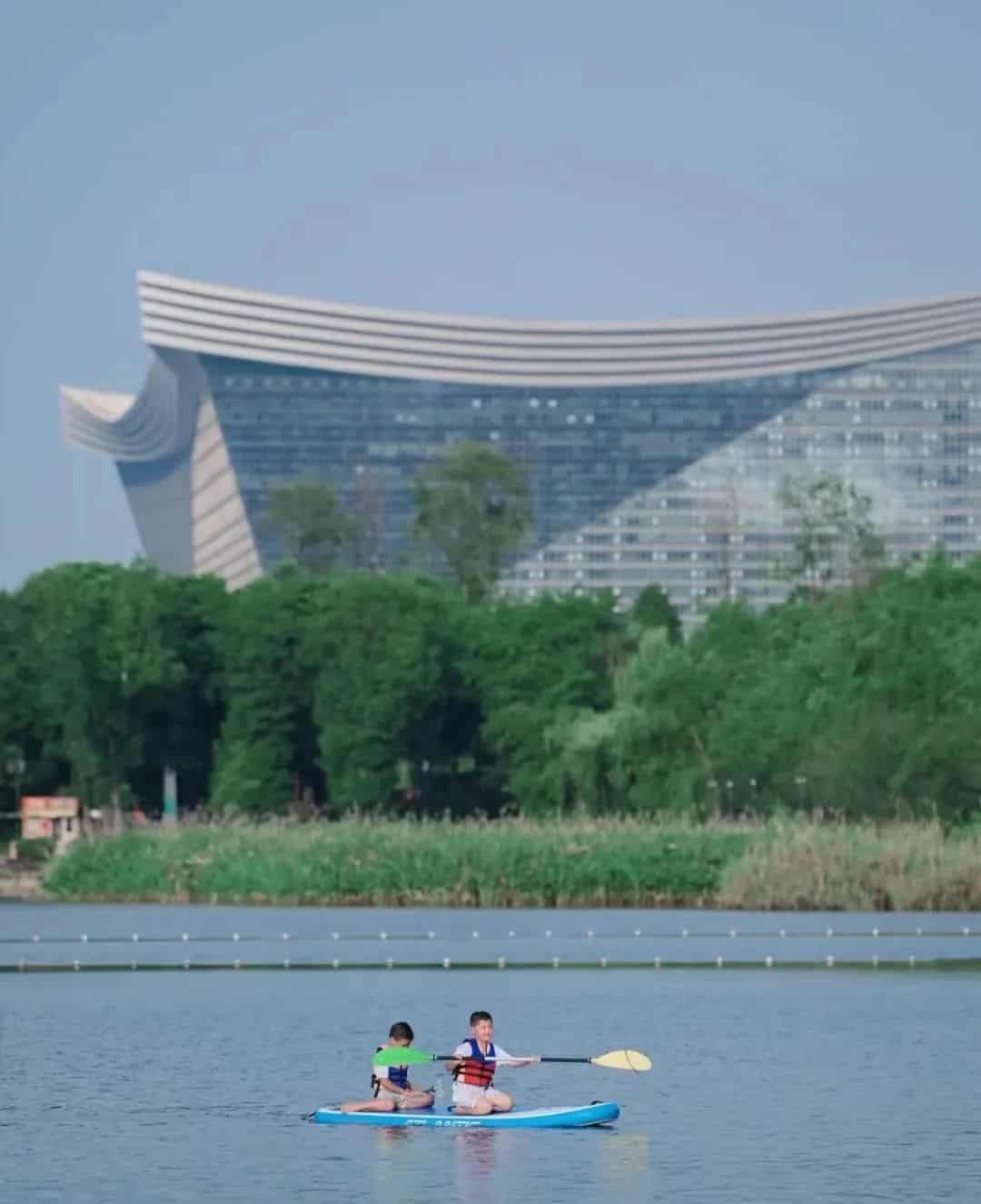 Wavespeed City Rowing Centre
Located on the shore of Jincheng Lake, the centre offers not only stand-up paddleboarding, but also other sports such as canoeing, sailing, rowing and dragon boating.
Address: No. 1333, Jincheng Avenue, Chengdu Hi-tech Zone
Opening hours: 09:30-18:30
Average price: 65 yuan
Chuan Qi Water Sports Club
Located in Luoshui Wetland Park of Luodai Ancient Town, the club offers water sports such as stand-up paddleboarding, canoeing, dragon boating, etc.
Address: Wharf No. 1, Luoxia Road, Luodai Ancient Town, Longquanyi District
Opening hours: 10:00-18:00
Average price: 73 yuan
Canoe 
Canoe originated in the Eskimo kayak & ancient canoe and is a water sport with a long history. Canoes may be used by one person or more. Going solo demands more endurance and a good sense of balance, as it is necessary to maintain direction while paddling forward. Canoeing with two or more meanwhile requires coordination as well, but it is also more fun and suitable for families and friends.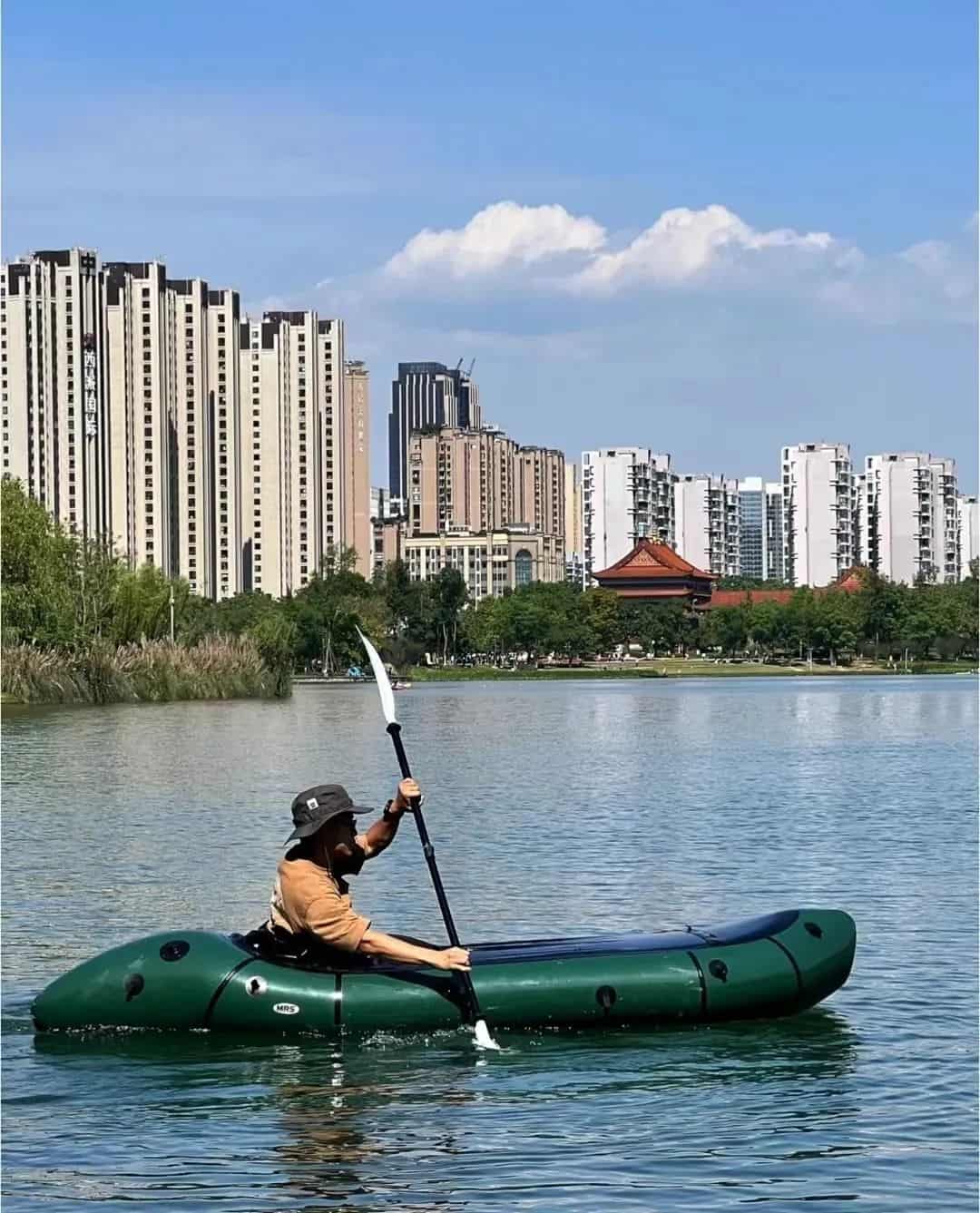 Jiangtan Park
Address: Shijicheng Road, Chengdu Hi-tech Zone
Opening hours: 10:00-18:30
Average price: 120 yuan
Ying Qu FUN Canoe Club
Address: No. 151, Xingfu Road, Jinjiang District
Opening hours: 10:00-17:30
Average price: 113 yuan
Wake Surfing 
Wake surfing has gained a lot of popularity in China in recent years. Surfer travels on wakes by trailing behind a boat. This water sport unshackles the sport of surfing from weather and geography limitations, but it is also more challenging and difficult, and requires more professional equipment.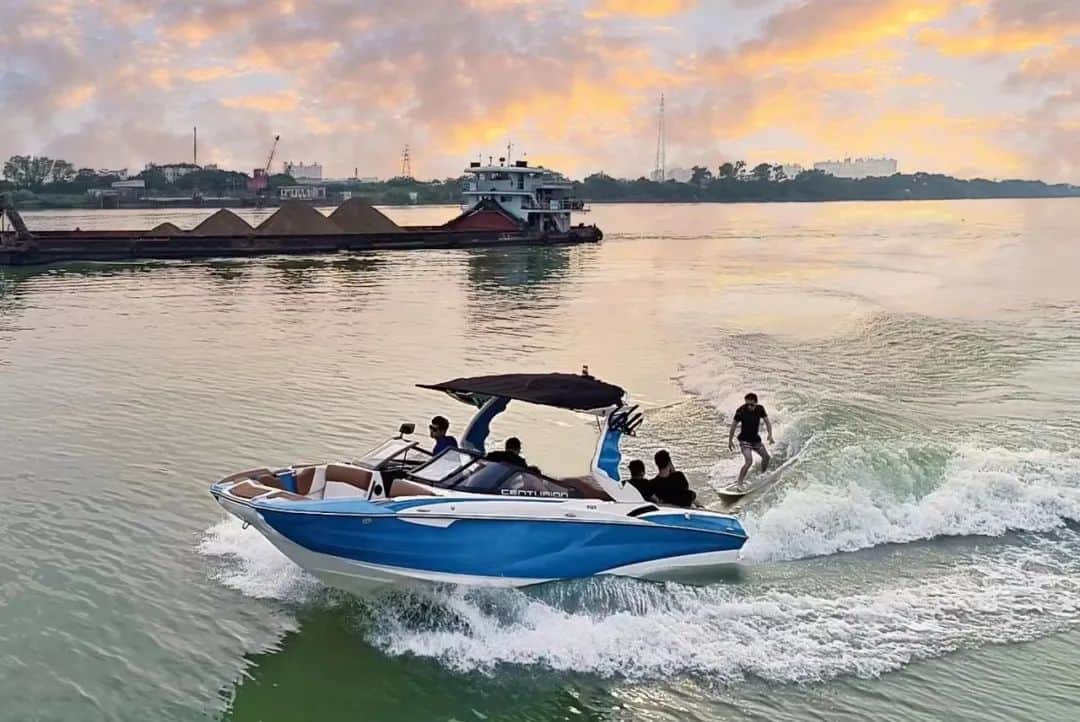 Playmore Surfing Club (LUXELAKES Branch)
Address: No. 998, Luhu Middle Road West Section, Sichuan Tianfu New Area
Opening hours: 09:30-23:00
Average price: 197 yuan
Reminder
Sufficient warm-up or stretching is recommended before and after exercising, remember to protect yourself from the sun and bugs, and most importantly please be safe.
During the pandemic, please continue to ensure personal protection. Wash hands frequently, ventilate the room adequately, wear masks, avoid gatherings and take the initiative to get vaccinated against COVID-19. When entering public places, please support and cooperate with the pandemic prevention and control.