State Media Criticizes Chengdu's "English" Shop Signs
• A state media outlet has urged local governments to respect market laws and regulations after a video of a shop in Chengdu showed Chinese words in their signage written in "unflattering" Western letters…
• The roman lettering spell out Chinese words, on top of noodle shops etc.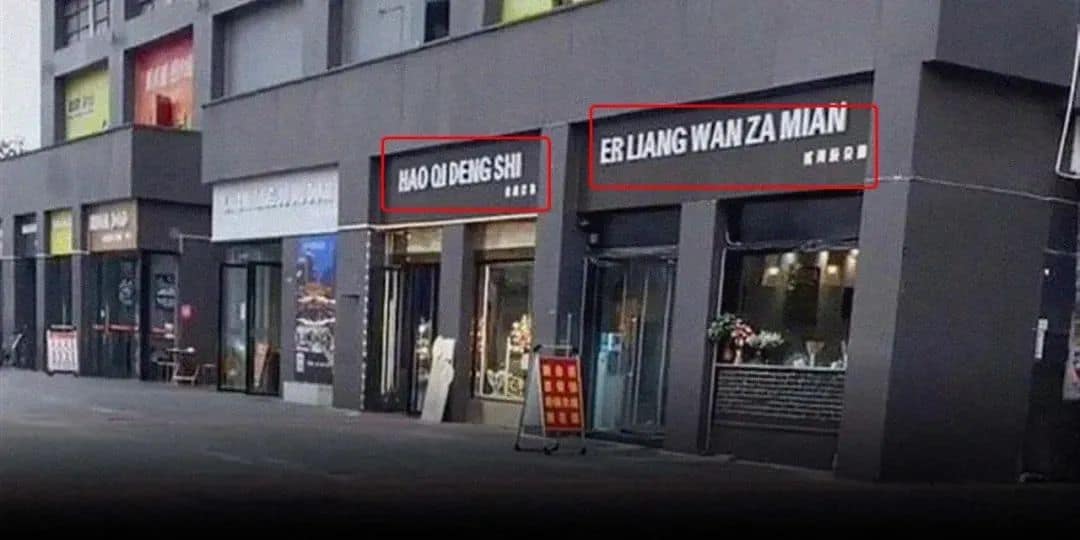 Shop owners say the move was part of the local government's beautification initiative ahead of the now postponed World University Games.
The video, shot by a business owner and posted on short video platform Douyin, showed signage written in pinyin, spelling out Chinese characters using the Latin alphabet based on their pronunciation. Last year, local authorities had asked businesses to cooperate for a "unified beautification" initiative and that Chinese characters would appear in a smaller size under the pinyin on signboards, a decision they backtracked on last Sunday.
A commentary in the Workers' Daily newspaper criticized the move, saying shop owners have no choice but to comply with the requirements of relevant departments, even when they know it could affect business. Shop owners also rarely speak out about the losses and additional operating costs resulting from them.
In the short video, the noodle shop owner said that the authorities had changed the signboards to pinyin to make it "convenient for international friends" attending the World University Games. The sporting event was originally scheduled for 2021, then moved to the following year, and has now been postponed to 2023 due to COVID-19 concerns.
"Store owners can protect their rights and refuse to carry out the orders," Wang said. "But protecting their rights might come at too high of a cost."
The owner of the noodle shop who posted the video told Sixth Tone that the temporary signs were changed to the official version Wednesday morning.
"Business is starting to return to normal," she said.