• Due to the recent Omicron outbreaks in different cities – and the upcoming FISU Games in Chengdu – the city is on relatively high alert.

•Most of us have time off this coming Labor Day Holiday – and are thinking of making travel plans.

• We currently would strongly advise NOT to travel anywhere. Except for a nucleic acid test when both leaving and returning to Chengdu, there is unfortunately a possibility that you may have to undergo at least 7 days home quarantine (alone!) when returning from another city in China. More details below…
Travel advise
We currently would strongly advise NOT to travel anywhere, or only in Sichuan province with a recent COVID test. We've checked for several cities (Beijing, Shenzhen, Sanya, etc) and they currently all seem to require 7 days home quarantine (alone!) upon arrival, and another 7 days upon returning in Chengdu. Moreover, the situation and policies can change anytime.
As of April 15, you need a 48h negative COVID test to leave Chengdu and another negative one 24h after returning.
If you do decide to travel, call the hotline (area code + 12345), airlines, check with your hotel (as some restrict foreigners), or use a specialized travel agency. Contact YellowBird travel agency for more information
Real-time COVID travel restrictions
Below we introduce a useful Chinese Mini-Program that shows the latest and most up to date official travel requirements and restrictions. Even though the WeChat translation function will give you most of the information, it's highly recommended to ask a Chinese' friend to help enter the information and ensure you have the correct guidelines.
Scan the QR code
⬇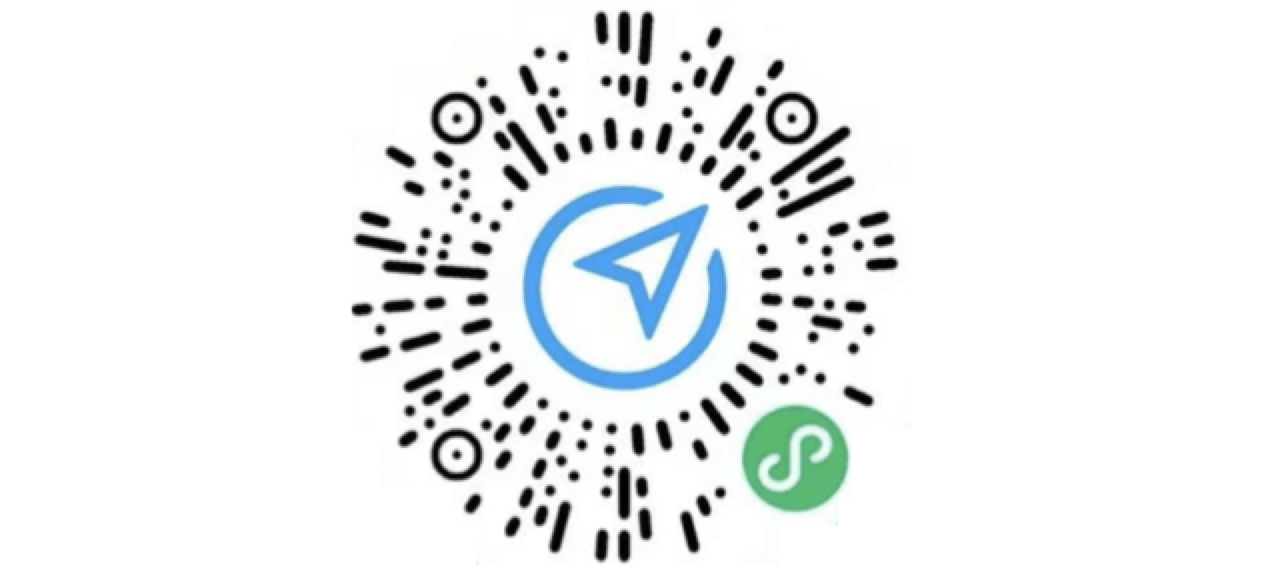 Select your current city.
This is normally the one on top (当前城市), based on your current GPS location.
Below this you have a list of 'hot searches', and even lower a full alphabetic list.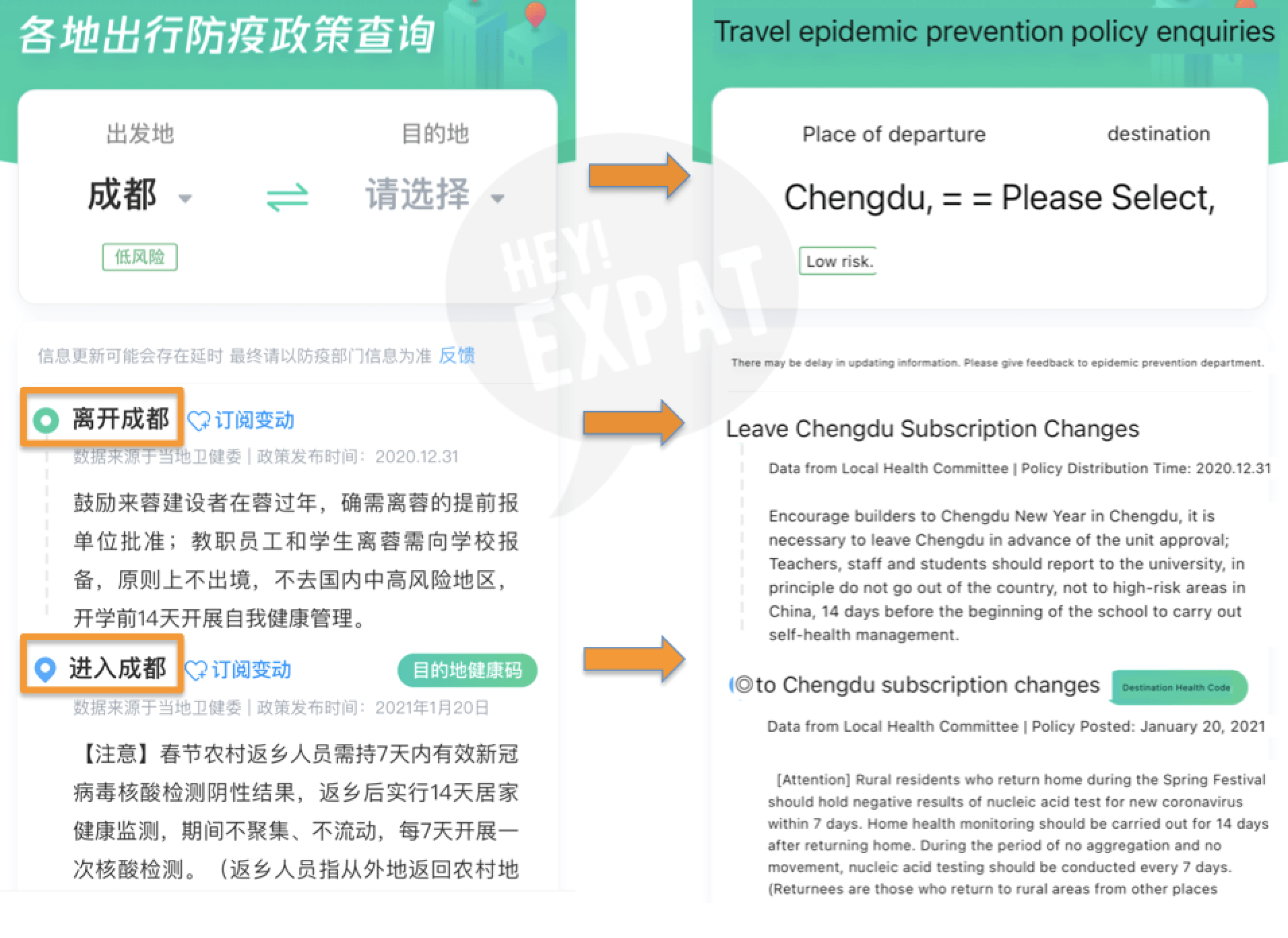 Check the information about your current city:
离开 XX = Leaving the place
进入 XX = Returning to the place
How to use the WeChat screenshot translation function? Long press a screenshot send to your WeChat, then hit "Translate image text"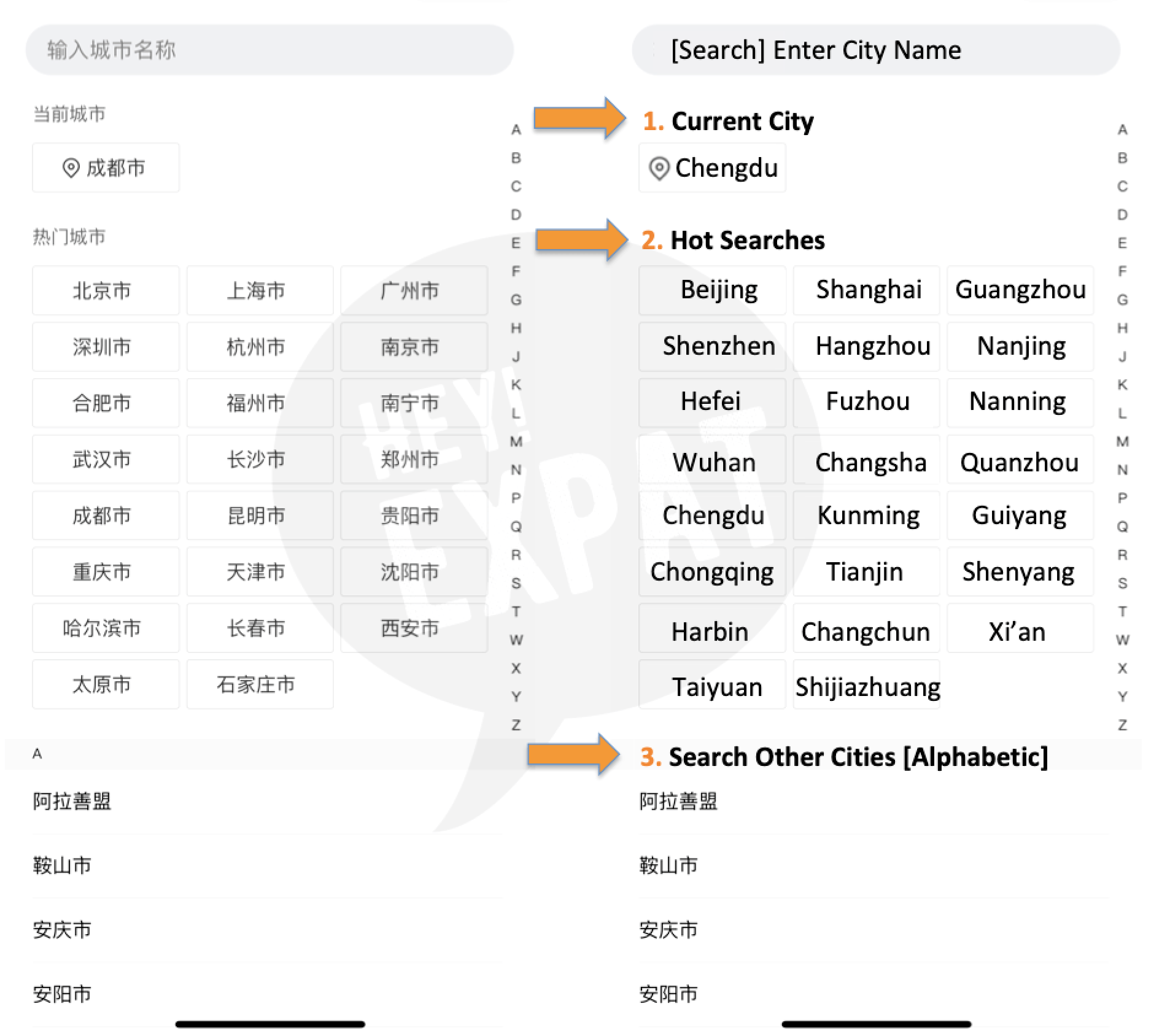 Similar to Step 2, select the city you're going to, and check the information.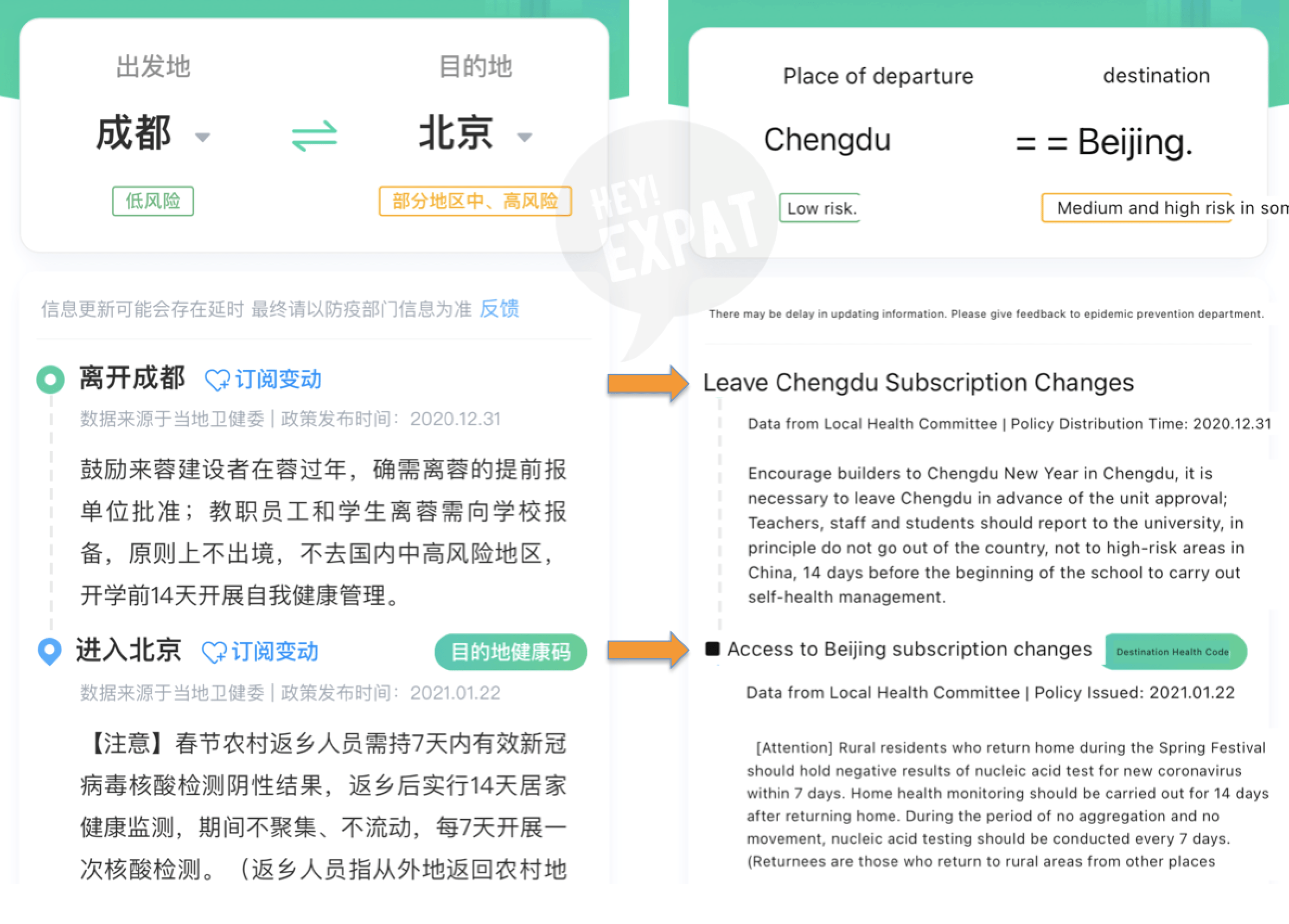 ---
We are monitoring the situation closely, and will inform you as soon as we have more information. 
Lets us know your questions in the comment section.