Followers of Chengdu-Expat WeChat receive a weekly special deal on a great product or service in Chengdu, available every Monday.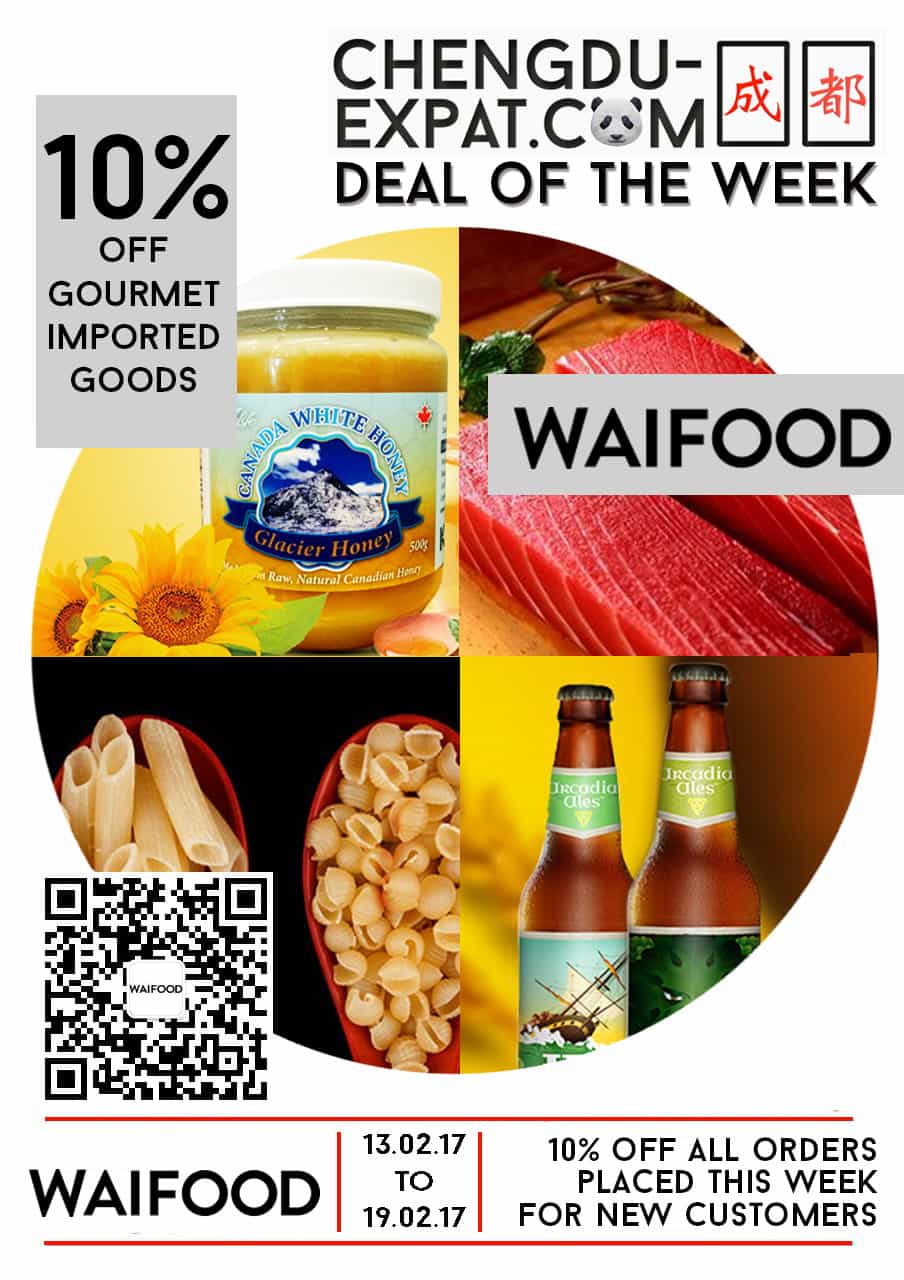 This Week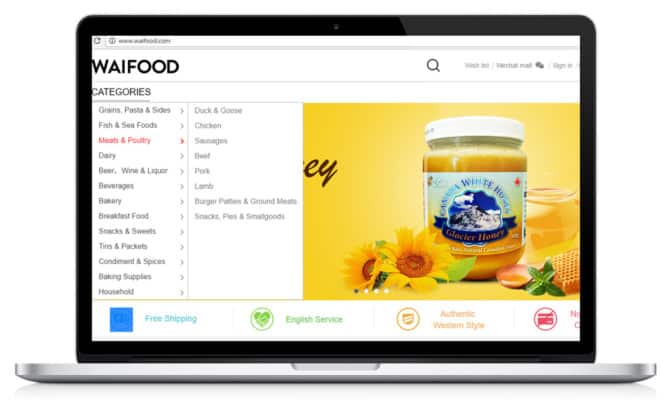 Waifood offers a wide range of authentic western and imported foods through their website Waifood.com and their WeChat store. What's more they offer free shipping over 100RMB, English language service and no Chinese Debit or Credit Cards are required.

This week they're offering 10% off for new customers.
Claim The Deal
1. Scan the QR Code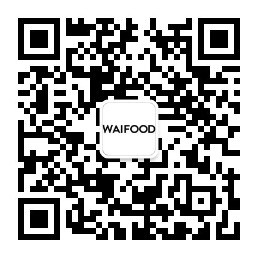 2. Click 'shopping' which will bring you here: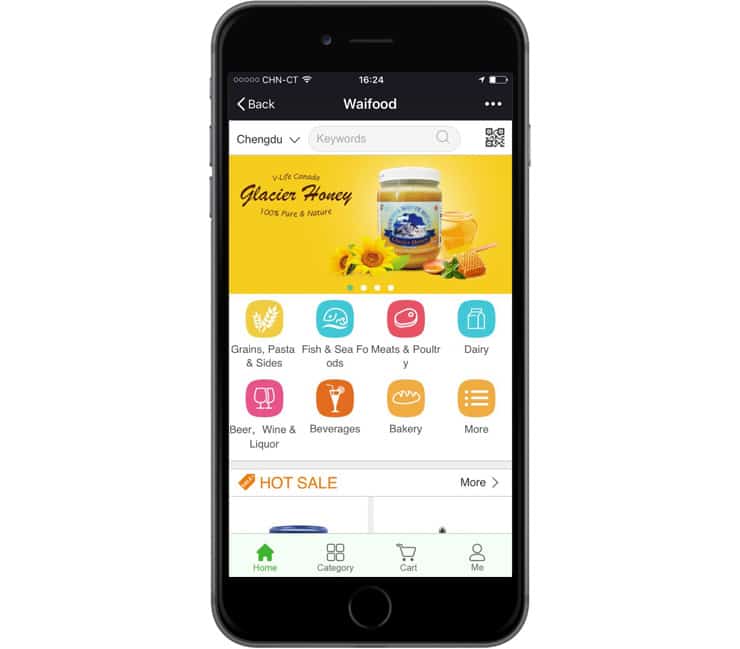 3)Browse through the wide range of items and place them in your basket. When ready, fill in your delivery details. This can all be done in English.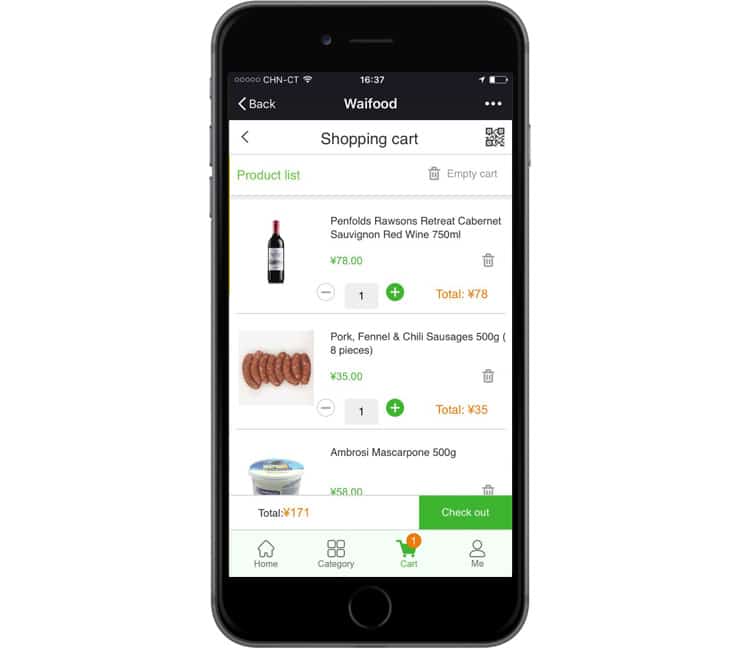 4) You can choose to pay: Cash on delivery, Paypal or WeChat pay. The discount will be deducted at payment.
There are 4 delivery slots to choose from: 10:00-12:00, 14:00-16:00, 16:00-18:00 and 18:00-20:00.

Orders can also be placed www.WaiFood.com
About Waifood
Since 2012 Waifood has been focused on offering authentic western and imported foods to the expats living in west China and those who love authentic and high quality products:
Dairy


Meat


Canned Food


Beverages


Spices


There are over 2,000 products for customer to choose. With no language barrier and easy payment method, Waifood is dedicated to building an easy and convenient shopping environment for customers.
Waifood brings the quality produce you have been looking for in Chengdu, to your door, with no fuss, on time, with easy payment. Claim 10% off today!