Cheesecake Love
Followers of Chengdu-Expat WeChat receive a weekly special deal on a great product or service in Chengdu, available every Monday.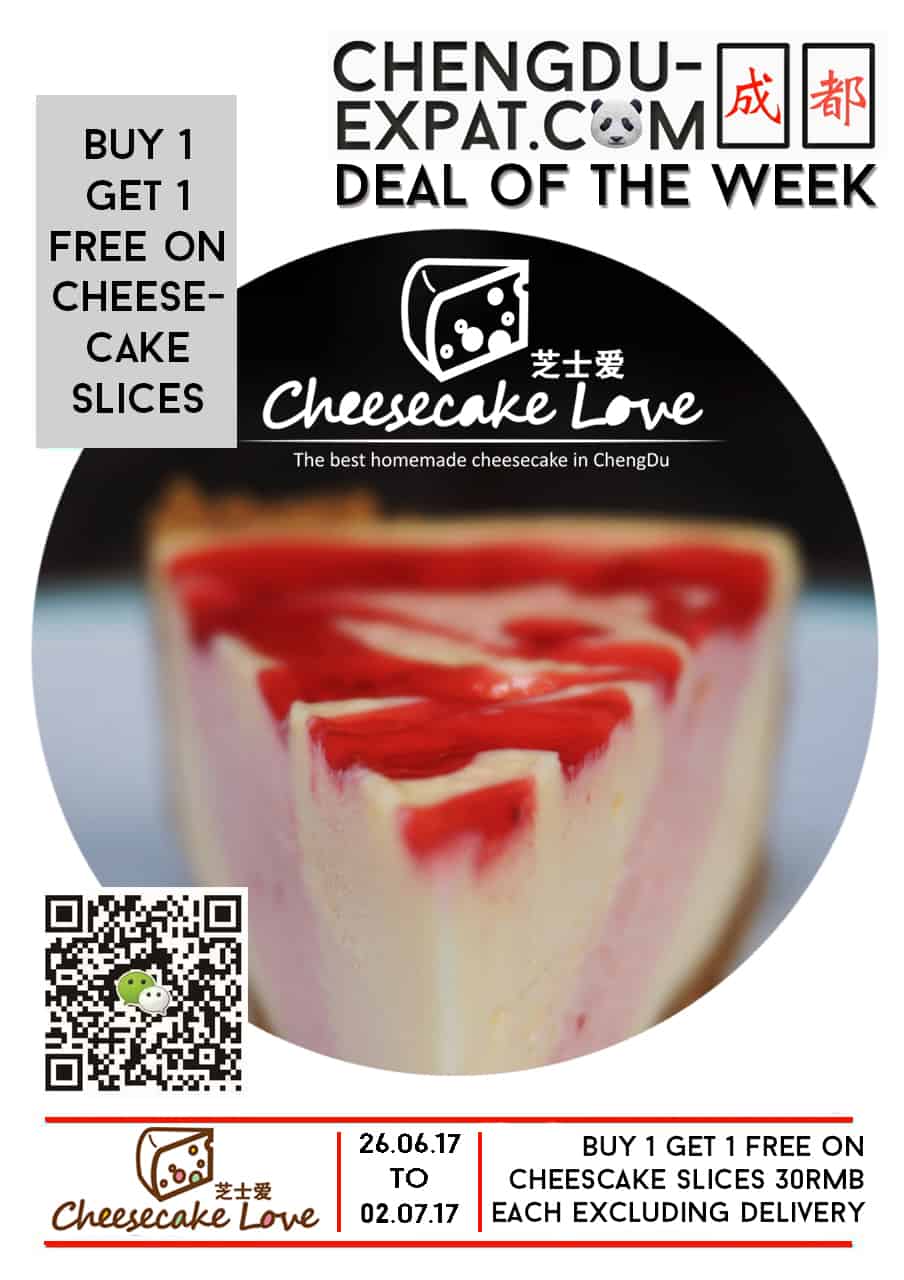 This week Chengdu's favourite cheesecake company, Cheesecake Love are offering
buy 1 get 1 free
on their delicious cheesecake slices.
The flavours available change daily so please ask when you order by WeChat.
The home made cheesecake slices are 30RMB each and the delivery fee depends on the distance.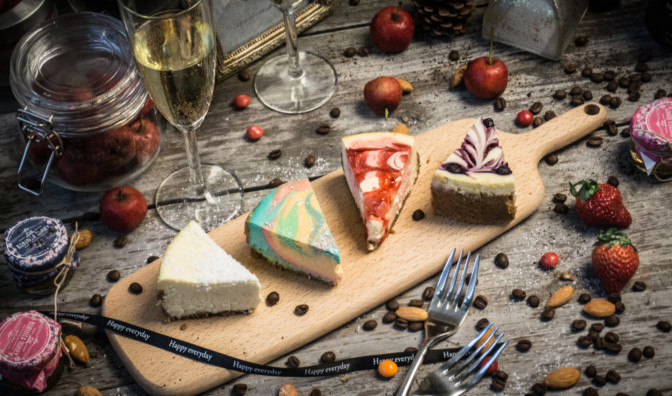 To place an order please scan the QR code below ⇣
or add WeChat ID: cakeybutta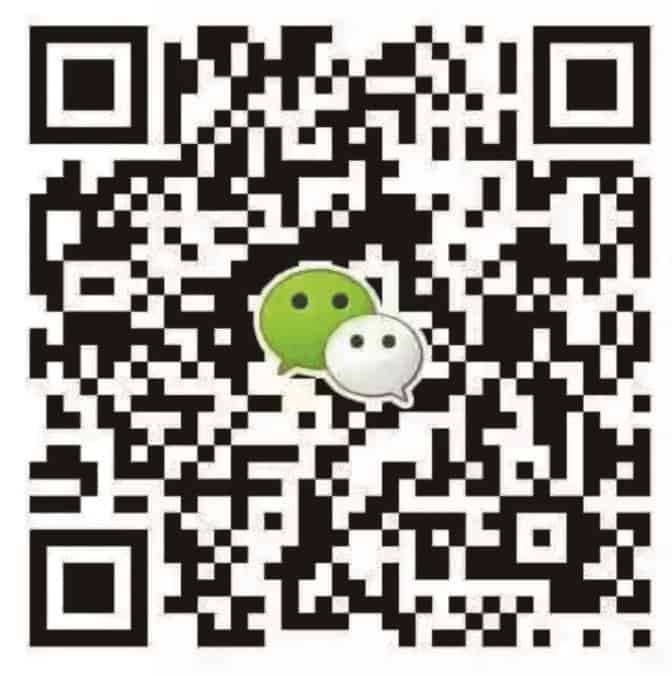 You can also call 15982009920 to place your order.
If you share your purchase on your WeChat moments you get extra love from the team at Cheesecake Love!
Orders can be placed between 10:30-18:30 daily.
A few years ago, some American girls who were studying in Chengdu began to really miss the sweat treats that reminded them of home – and found that getting their hands on Western style desserts in Chengdu was very difficult. So, they began to make their own baked goods.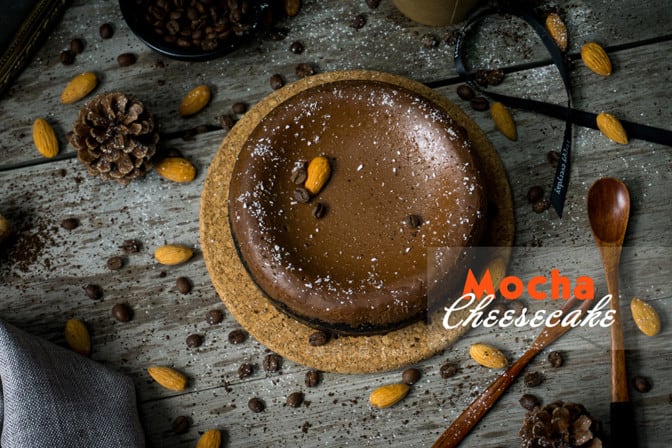 When they started to share them with both local and international friends, people started wanting more and especially liked their New York style cheesecake. In 2012 they opened their own store in Tongzilin but by 2014 felt it was time to return to the US. So, they trained their local friends how to make these delicious cheesecakes and Cheesecake Love was born!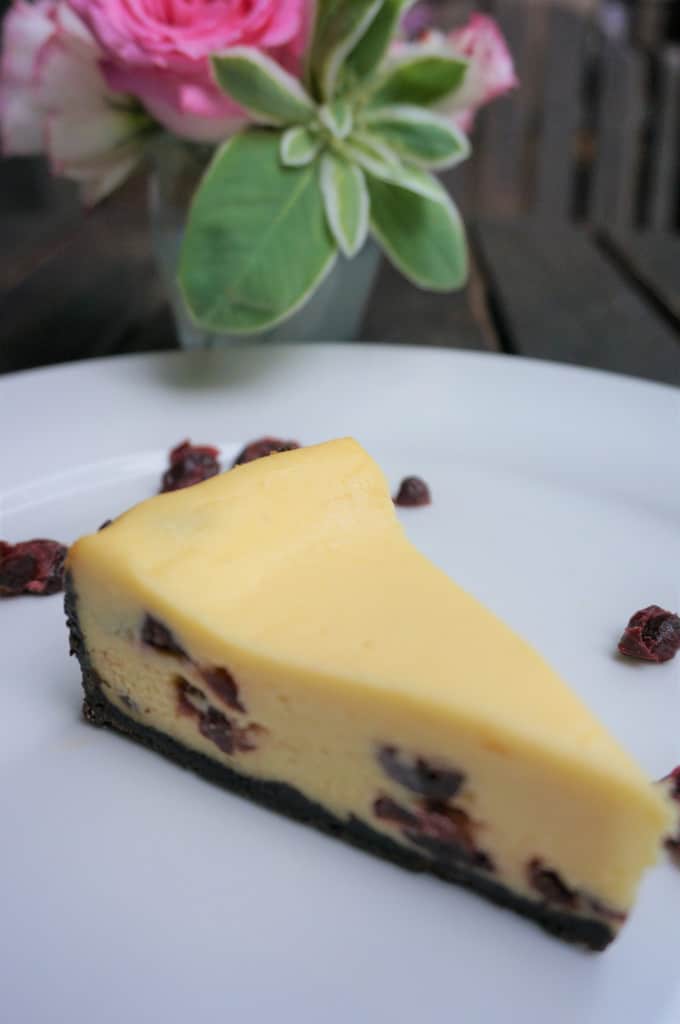 Cheesecake love is now run by Zhou Xin who uses the highest quality ingredients to make creative and delicious cheesecake recipes – New York Cheesecake made with love!
The cakes are available by the slice, 6, 8 and 9 inch in a variety of flavors.