Followers of Chengdu-Expat WeChat receive a weekly special deal on a great product or service in Chengdu, available every Monday.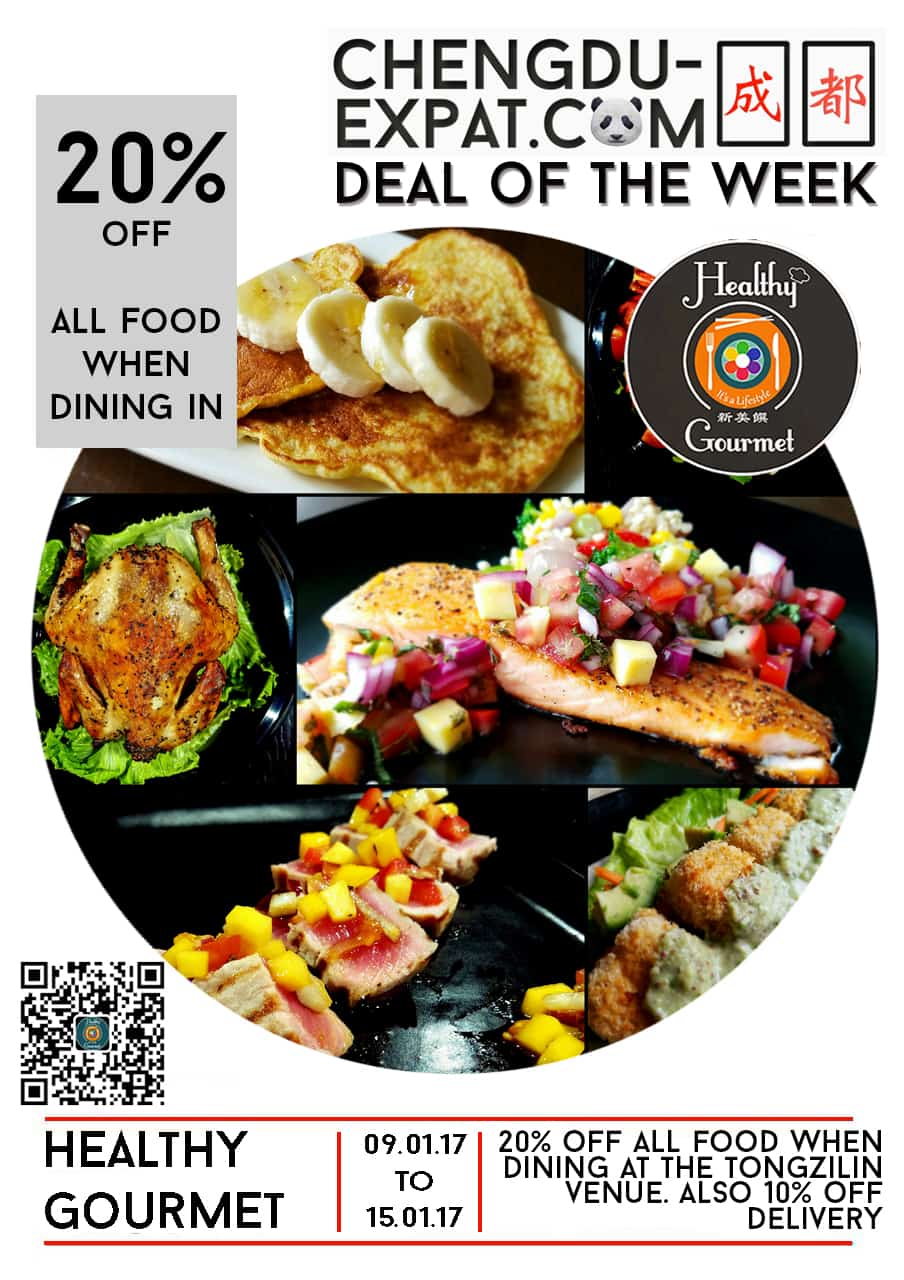 This week Healthy Gourmet are offering 20% off all food when you dine in at their Tongzilin location. You can also claim 10% off all delivery orders (excluding delivery fee) with this week's Deal of the Week.
The venue is near Europe City in Fang Cao Di, tucked away from the street with a beautiful terrace, furnished with eclectic design pieces – where you can enjoyHealthy Gourmet's trademark fresh, healthy food with low carb and low calorie options. A perfect way to kick off the new year.
They are open 10am until 9-10pm
Claim the Deal
To claim to the deal quote "Chengdu-Expat Deal of the Week" to the staff at the restaurant when ordering.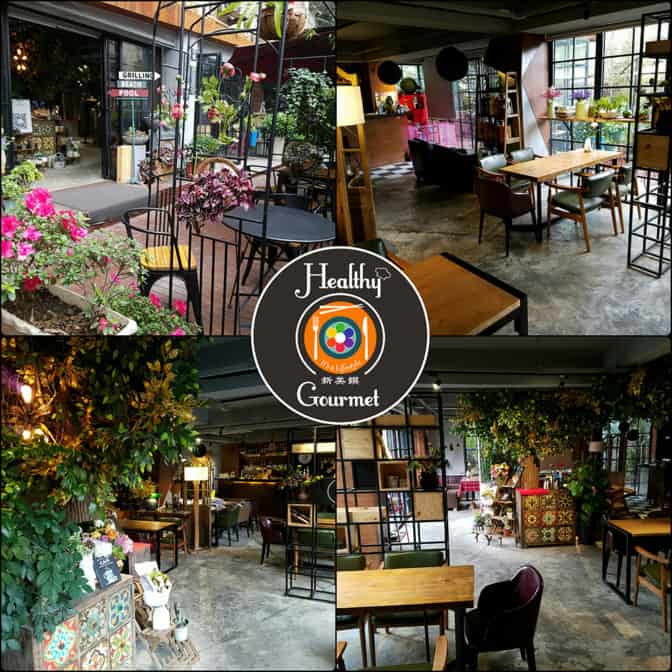 桐梓林路6号芳草地 #6 Tongzilin South Road, 3rd gate of Fang Cao Di
Nearest Metro: Tongzilin Station, Metro line 1
Phone number: 13688027785
Alternatively to order for delivery please add the WeChat ID: HealthyGourmetCN "Chengdu-Expat Deal of the Week". Please note the discount is excludes the delivery fee.
About Healthy Gourmet
Healthy Gourmet began as a delivery service in 2016, bringing healthy, fresh and locally sourced food to Chengdu. They now have a dine-in venue in the beautiful FangCaoDi complex in TongZiLin.
Here you can now enjoy healthy snacks, salads and meals amongst plants and ceramics and enjoy the enclosed terrace.

It's a great place to work, with bottomless coffee options.The team puts emphasis on providing people with tasty calorie controlled meals with plenty of low carb options.
This deal is valid from 09/01/2017 until 15/01/17