As of August 12, 2021, the city of Chengdu had no new locally confirmed cases for 14 consecutive days. Accordingly, the last standing medium-risk area in American Garden was downgraded from medium-risk to a low-risk area. The whole of Chengdu is now classified as low-risk area again, and there are no more compounds locked down. Haraay!!!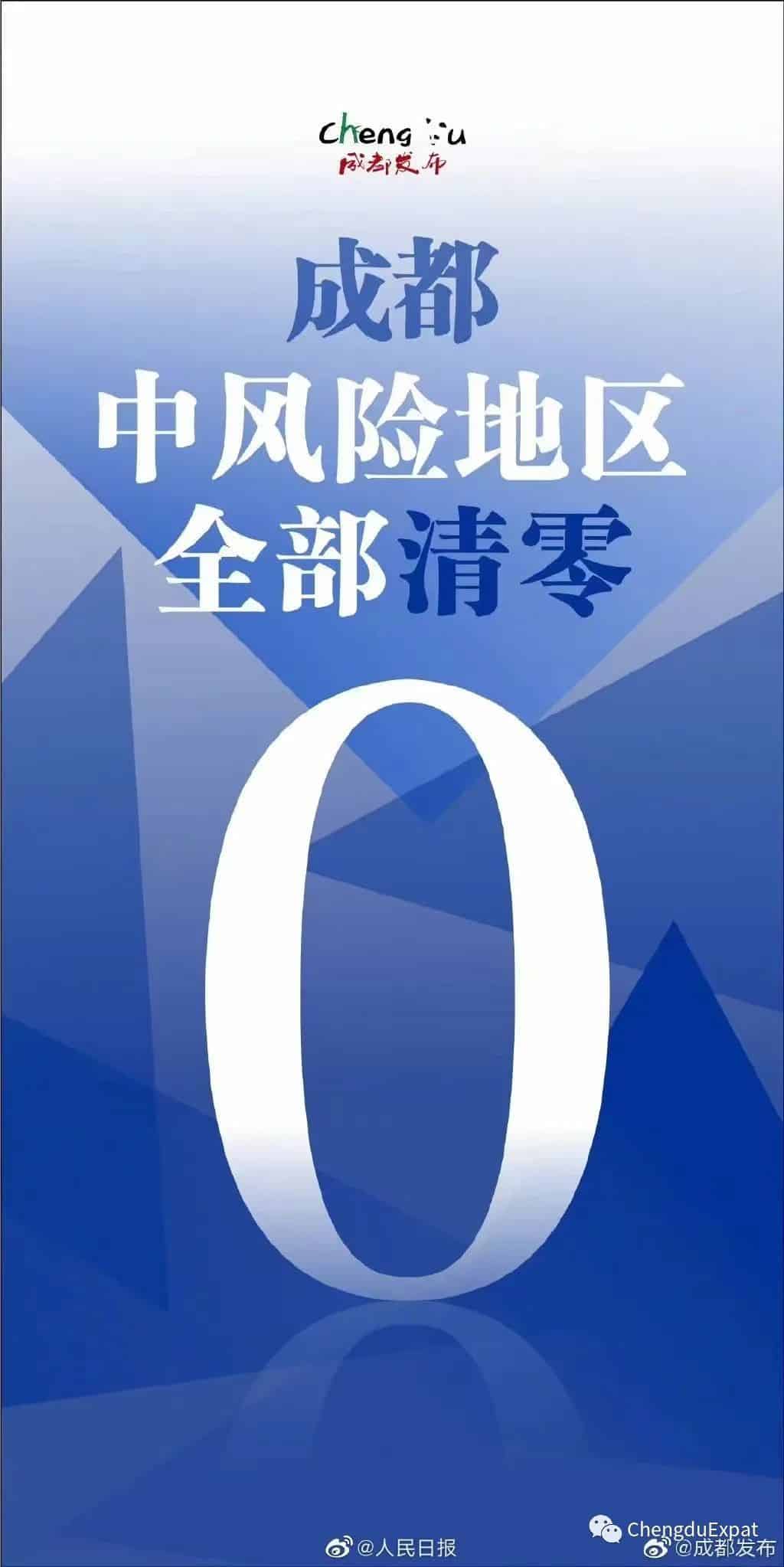 We are monitoring the situation closely,
and will keep the Mini-Program as up-to-date as we can.
Real-time travel restrictions updates + Health codes
We currently would strongly advise NOT to travel anywhere. If you do so, click here to check the real-time COVID travel restrictions updates. Call airlines, hotels, airports, or train stations. We also recommend you to check with your hotel in advance, as some restrict foreigners, and others (especially in smaller cities) require a recent COVID test. Call, and then call again.
For a regular update about new COVID cases and risk areas in China, please keep an eye on the official account mentioned below.

One of the most important tools for COVID tracing in China are definitely the various Health Codes, which often have to be shown at train stations, airports, malls, office buildings and shops around the city before entering premises. Click here for the Health Code guide of China's major cities.