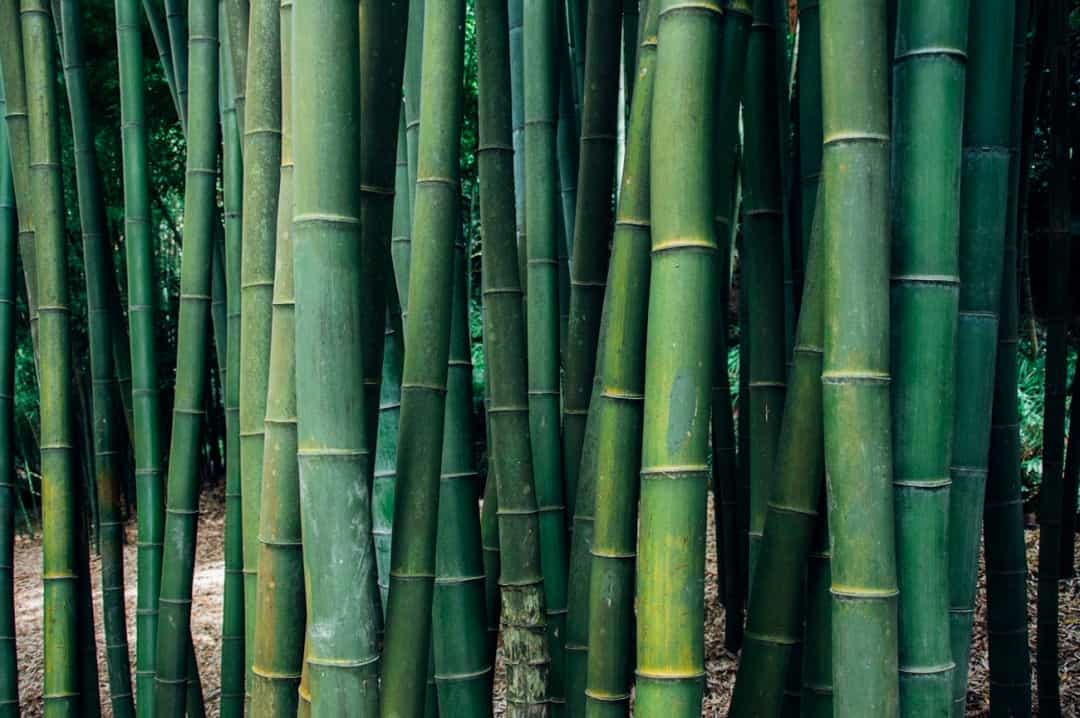 • The amount of disposable plastics we use, can really make us feel guilty, and rightly so. But there are easy ways we can change what we buy, to make a big difference. BambooComet is a Chengdu startup setting a new standard: It is the first 100% eco-friendly company focusing on sustainable consumer products in China.
• Its products include household toiletries and tissues that are 100% eco-friendly, sustainable and above all plastic-free.
Curious? Extract the QR to learn more!
⇣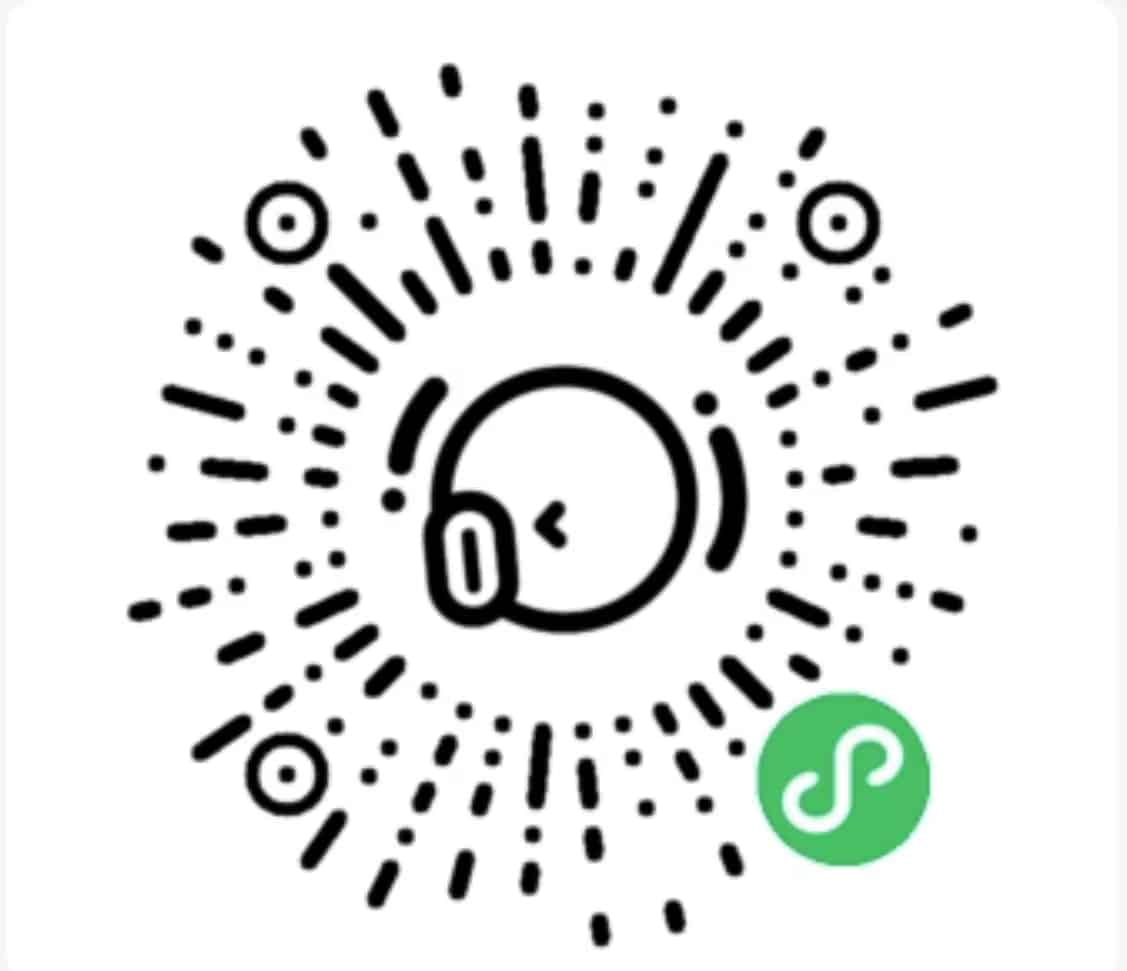 100% Bamboo, plastic-free:
Bamboo has been used in China for thousands of years, and it grows well in Sichuan. It is a fast growing plant that is essentially a type of grass. It can be harvested every 5 to 6 years and will naturally regenerate. This is much more sustainable than using trees to produce paper and tissues which can take 20 to 30 years to grow and require replanting which often destroys the habitat.
There are many companies now making bamboo tissues but they are wrapping their products in plastic , which is causing pollution in land-fills and contributing to the plastics ending up in the oceans.
BambooComet uses zero plastics in its products and packaging. This is what sets them apart from the rest.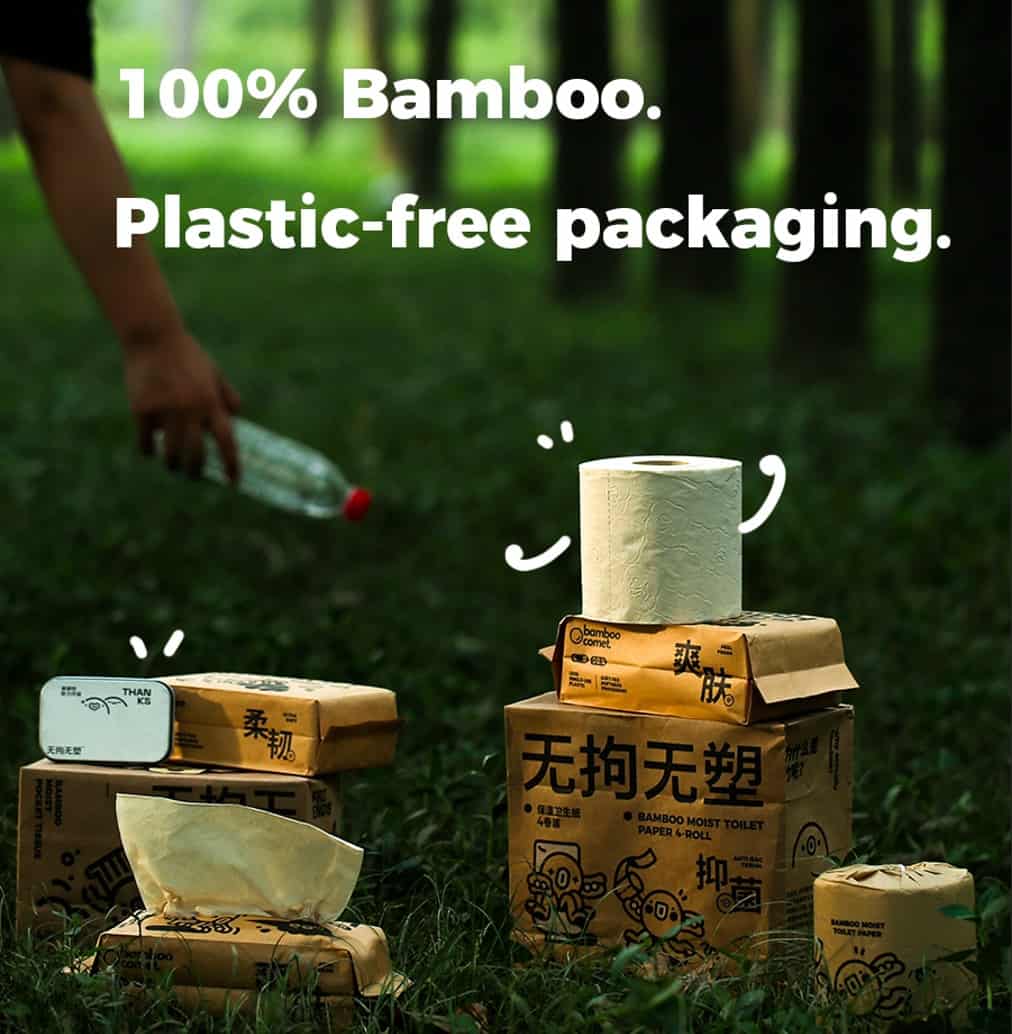 We spoke with Kevin, the founder of BambooComet. His passion about the environment was obvious. Kevin had lived and worked in Africa for 6 years before returning to Chengdu and working for a large local bamboo company. He worked there for 3 years and learned the everything there is to know about the bamboo industry. But something was missing. "I wanted to do something positive to help the environment, even if it is small". So BambooComet was born, and we tried to make some changes to the market in our own way, starting with the environment."
Maybe it isn't such a small thing, as according to statistics, 380 million tons of new plastic is produced every year, 50% of which is disposable plastic, and about 10 million tons of plastic goes into the ocean.
How much plastic waste will be generated by household toilet paper and tissues? According to estimates, the annual domestic consumption of household paper is 10 million tons, each ton of household paper uses about 30kg of disposable plastic packaging, that is, 300,000 tons of disposable plastic packaging is currently used in household paper.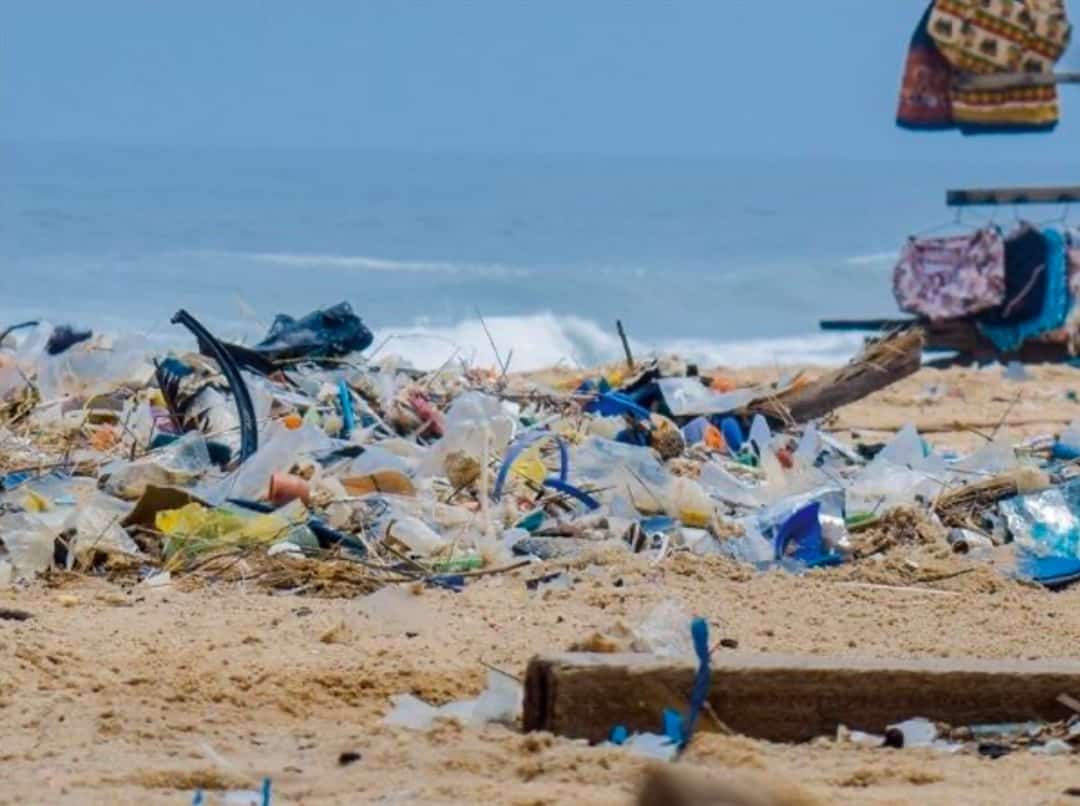 The road to 100% eco-friendly
The road to 100% eco-friendly is not an easy path. Kevin and his associates had to start from the bottom up, source alternative materials, make the machinery to handle the new materials, and incur costs that other companies don't face. It took a couple of years but he says, "It was worth it, we now can make a positive change." Further to that they had to develop the products to ensure strength, comfort and safety. They even changed the sizes, making them bigger for a better user experience.
Most other products only use 3 ply in their household toiletries and tissues, BambooComet uses 4 ply. This gives it superior strength. They went further and developed their "Softex" process, which gives the tissue a thicker, more solid feel like cloth, while greatly improving its softness. A key feature is controlling the moisture content as well.  Bamboo has natural anti-bacterial agents, so BambooComet aimed at keeping this higher that other brands making a far superior product. Safer and stronger for all applications.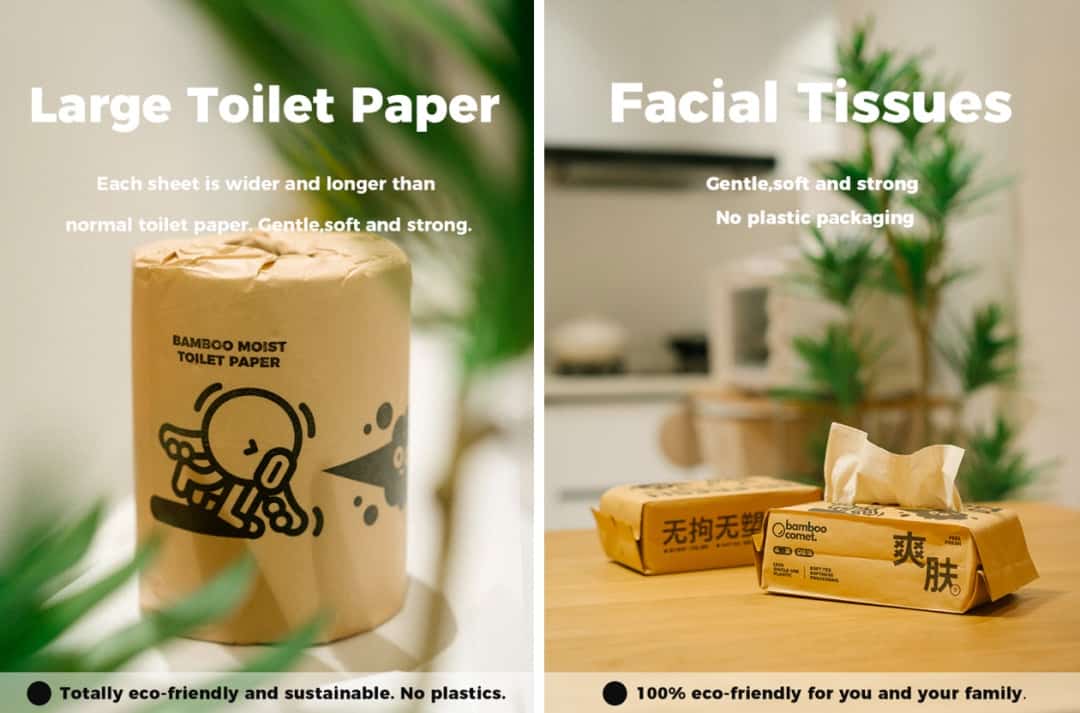 BambooComet has made a small but important step in stopping many of these plastics getting into the environment. There are NO PLASTICS USED in their products. Everything is bio-degradable and in fact is perfect for the environment. Because bamboo grows faster than trees it is absorbing more CO2. This is locked up into the tissues and will create a stable biomass when it is disposed of. This is in itself is another benefit to the environment.
Bamboo Comet's goal is to make a positive difference to the world. We have launched our Ocean Friends Program, where each for each of out products sold we will donate 0.3 yuan to support organizations involved in oceanic plastic reduction welfare activities.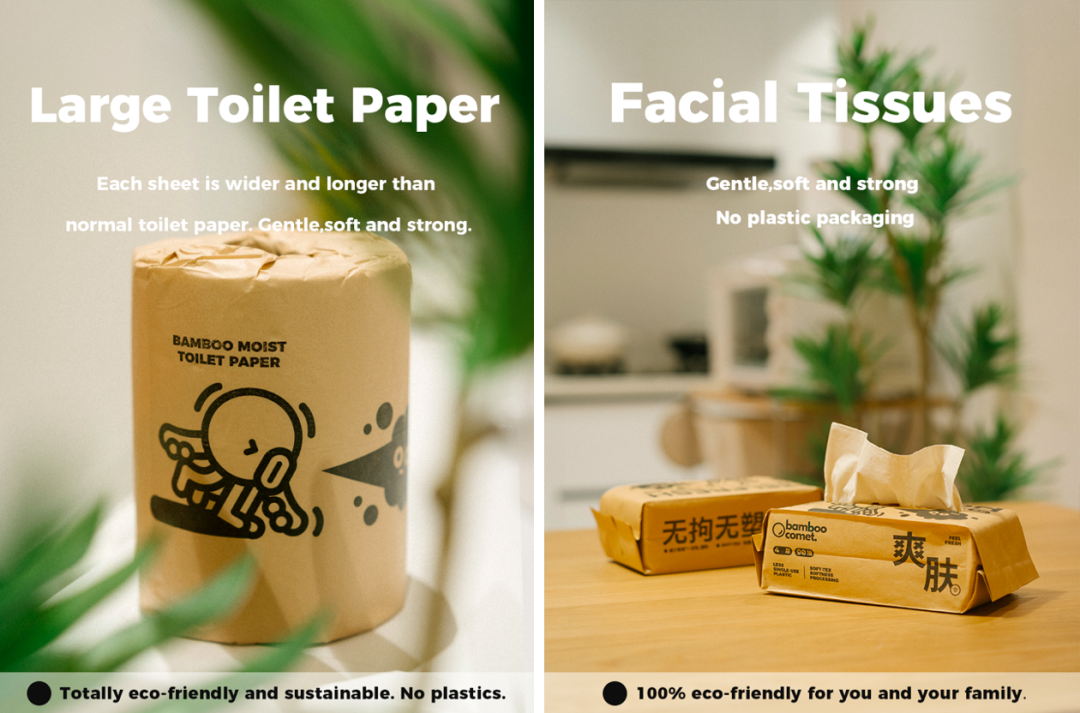 ⇣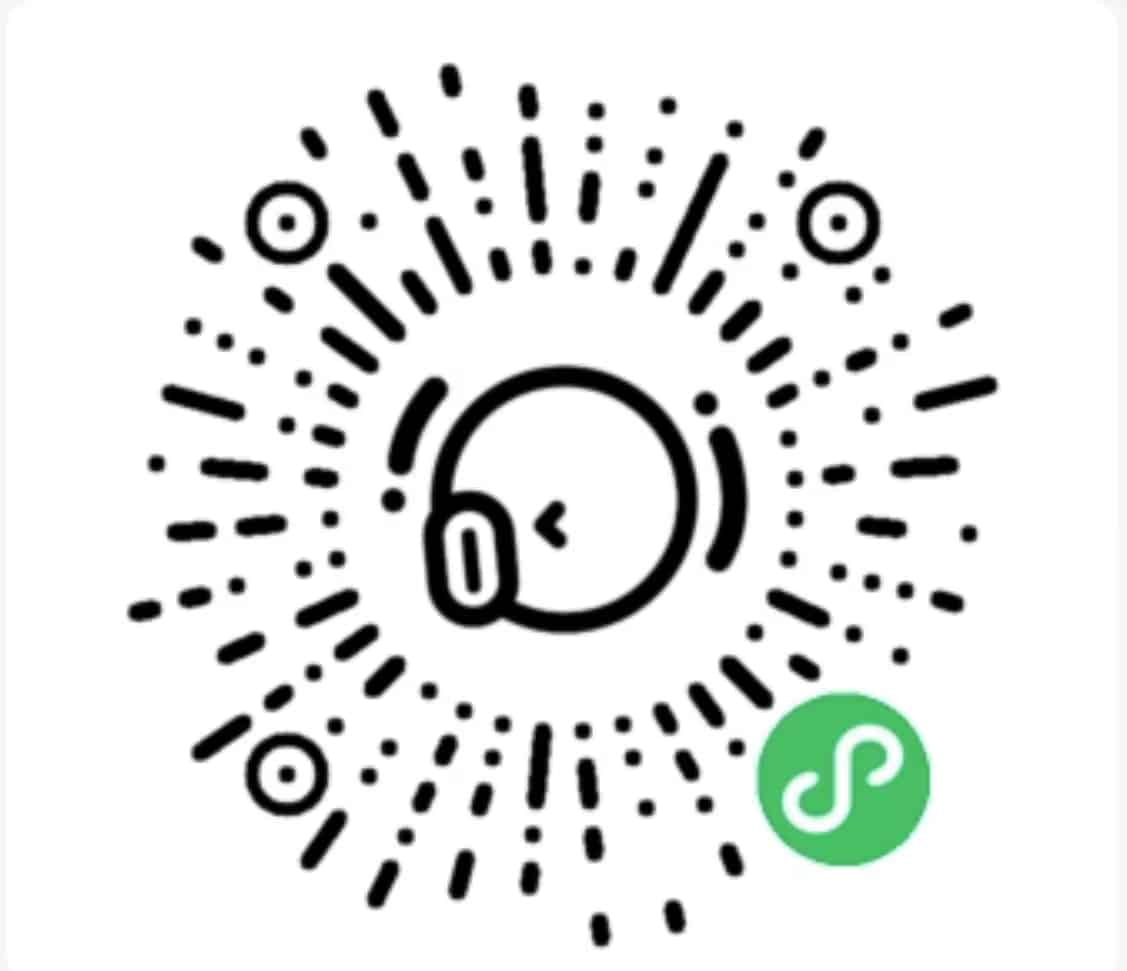 Extract the QR code above 
learn more about their mission & products
(Use the language button up right to switch to English)
Be GREEN