Chengdu International School Together for 25 Years
With the start of the 2022-2023 school year, Chengdu International School, commonly known as CDIS, will celebrate 25 years of educational history in Chengdu.
Established in 1997, CDIS is the longest-operating international school in Chengdu. With a history of academic excellence coupled with an emphasis on character development of students, CDIS continues to thrive in the Chengdu community after 25 years, offering outstanding educational service to students from age 3 through graduation at 12th grade. CDIS belongs to a non-profit organization with six schools in China, one school in the UAE, and an online academy.
Chengdu International School is an international school designed to meet students' individual needs from many cultures and countries. We have over 15 countries represented among our student body. Our teachers come from countries such as the United States, Canada, New Zealand, the United Kingdom, Korea, the Philippines, France, and China. CDIS stands firm on our three pillars: Learn, Love, and Lead. We commit to Learn, Love, and Lead our students, families, and the communities that surround us in all that we do.

CDIS offers an American, college-preparatory curriculum with AP and AP Capstone programming, dual enrollment opportunities for high schoolers, and Pre-AP programming for both middle and high school. From Foundations through 12th grade, we value a rigorous academic program and seek to build critical thinkers prepared for university and the world beyond. Our students graduate and exceed the global average for AP exams and go on to attend top-tier universities all around the world. This preparation begins at the earliest age as we lay a foundation for excellence from the moment our students enter the school gates.
CDIS believes education is not just academic but for the whole child. As we serve the ex-pat community, we focus on helping students to transition into the international school setting and to process the feelings that accompany moving to new locations. CDIS is focused on social and emotional learning in the classroom and all around the school. Our English Language Services ensure students grow in their proficiency in the English language while celebrating their home cultures. Learning Support Services are provided to ensure that all students can be successful at their own pace. We also have counseling services for those students that need additional support emotionally and behaviorally.
As we celebrate 25 years of excellence in Chengdu, we invite families to journey with us this year. We invite you to come and tour and see greatness in action in our classrooms and across our campus.
As we celebrate this milestone as a school, we ask the Chengdu community to walk alongside us through special events this year. Let's celebrate Chengdu International School:  Together for 25 Years!
CDIS成都爱思瑟国际学校
发布学校新闻,活动等相关信息!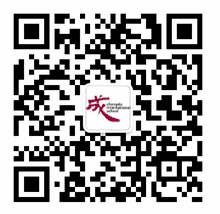 Plan a Visit – Scan to Book a Tour!
cdischina.com
Chengdu International School (CDIS)
60 Shuinianhe Nanlu, Jinjiang District
Chengdu, China 610065
成都爱思瑟国际学校
四川省成都市锦江区水碾河南路60号
+86 (028) 6517 5228