Entering China via Hong Kong SAR
• Due to the easier quarantine policy and comparatively lower prices for flight tickets, Hong Kong SAR is taken into consideration as a "transfer station" when people plan trips to the rest of China.
• Below a full guide with information about arrival, quarantine, ways out & more.
• If you have any remarks or additional information, please do let us know in the comment section.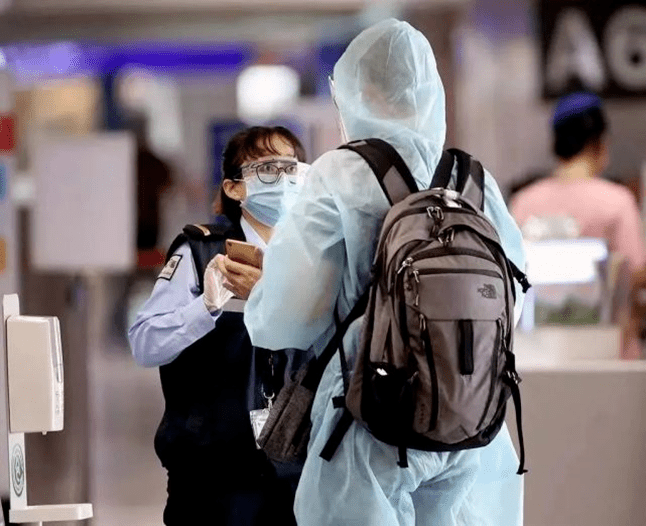 Note that Hong Kong also implements suspension policy for flights. The difference is that once a flight landing carries over 5 (including 5) positive passengers or passengers with non-compliant files, the flight will be suspended for 5 consecutive days. Compared with the strict flight suspension policy in the rest of China, it is much lighter.
1. Boarding & Hong Kong entry requirements
Valid passport
2 or more doses of approved vaccines
Vaccination certification
Negative certificates of PCR nucleic acid testing 48 hours before departure
Confirmation of room reservation from designated quarantine hotels
Air ticket itinerary (need to provide for those who leave Hong Kong by land after)
Quarantine hotels are designated by the Hong Kong SAR government and cannot be booked at will, and it is best to book in advance. If there is no hotel reservation record, boarding may be rejected.
2. Arrival at Hong Kong Airport
Fill in the health declaration form, and save the QR code after filling and submitting.
Take rapid and PCR test, scan the QR code of the health declaration generated before, issue a badge and nucleic acid of personal information, and go to the designated area for testing.
Exchange the quarantine hotel reservation confirmation letter for the identity listing of the compulsory quarantine order (passport, boarding pass, hotel confirmation letter, vaccine certificate, PCR negative certificate are required)
Queue up for a rapid antigen test and obtain a negative testing report at the airport.
Go through immigration procedures. Note: you will receive a small sticker from the immigration showing what's the end date you are permitted to stay in HK, this sticker is needed when you leave HK.
Pick up checked baggage.
Passengers must take designated cars or busses in the pick-up hall (there is a designated waiting area, seems all well organized) to bring you to the designated quarantine hotels.
3. Compulsory quarantine at designated hotels
[Note: the quarantine time might be reduced to 5+2 days in July]. At the hotel they give all the instructions in English, they need you to do RAT every day and they will come for an RT PCR on the fifth day. If the PCR nucleic acid test on the 5th day and the rapid antigen test on the 6th quarantine day are all negative, quarantine is lifted at 23:59 on the 6th day.
Hotel booking will include food and you can choose vegetarian at the time of booking.  You can also order outside food using the local apps. The hotel sockets are different and they do not give you adapters, even the Chinese plugs cannot go in. I had to ask my local colleague to deliver adapters to the hotel.
Along with the quarantine order you would also have got another QR code which is your vaccine pass. Download the "leave home safe" app and scan this QR code, it will get registered. You will need this code to go around in HK after your quarantine ends.
At last, find a community center nearest to you and give your sample for RT PCR in the morning. They charge 240 HKD and give the report the next morning. You will need to take a color print. If you are in a hurry there are other places that give faster reports, just ask at your hotel. 
List of community testing centers: https://booking.communitytest.gov.hk/form/index.jsp
4. Ways to get into mainland from HK
By flight to any mainland cities, pricey but by far the most accessible way.
Crossing at Shenzhen bay: you need to book a DQH quota in Shenzhen, 1300 per day at the moment, opens 7 days in advance. Slots are open for grab at 10am everyday, and for the upcoming 7 days, is over in a metter of seconds. I asked my office colleague to try for me, she is Chinese and on a broadband, she failed to even log in. In a nutshell: Very hard to get and very stressful, please avoid. Keep in mind that the cost keep going up as you are spending extra days in a hotel.
To Zhuhai by bus: tickets open for grab at 10pm every Tuesday, super hard to grab.
Secondly, you are allowed only one medium sized suitcase on the bus. You need to arrive at the bus station at least 2hr prior to the departure time. There is also RT PCR taken there and they need to wait for the result before you can board the bus.
Link to border crossing booking: https://hk.sz.gov.cn/userPage/login
Link to Bus booking for Zhuhai: https://www.hzmbus.com/passenger_service.html?id=6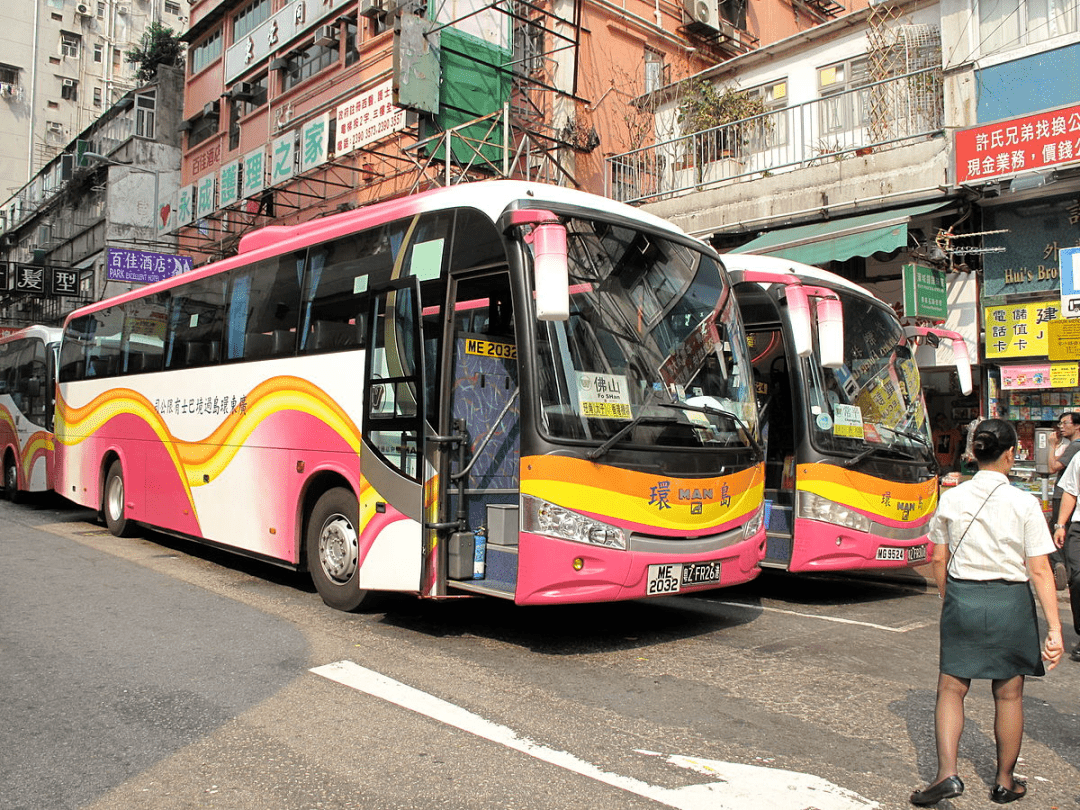 Extra information if you cross by bus:-To go to from the border crossing, at the HK side you need your RT PCR test report and you need to show the booking confirmation QR code.
-The process took 4.5 hours, carry some water and snacks. There is no bathroom till the end of the process and there is no place to sit.
5. Departure to mainland procedures
Foreigners can normally stay 90 days in HK, though Chinese nationals only 7 days. Hence, Chinese nationals will need need to leave immediately after their obligated quarantine, and a flight ticket to leave HK is sometimes requested as a proof that they will not overstay (some got rejected because they don't have a flight ticket out of HK).
5-8 hours before departure, free rapid test at the airport (reservation required).
Passengers taking flights from Airlines other than Hong Kong Airlines and Cathay Pacific need to provide additional 48-hour nucleic acid negative reports.
Those enter Shenzhen, Zhuhai, and Macau by land, must book for Health Stations and buses in advance, and provide nucleic acid test reports within 48 hours, and the Hong Kong Customs will check the quarantine hotel reservation records. Once on the China side, just follow instructions, they will put you in a bus and take you. They choose the hotel, you don't have a choice.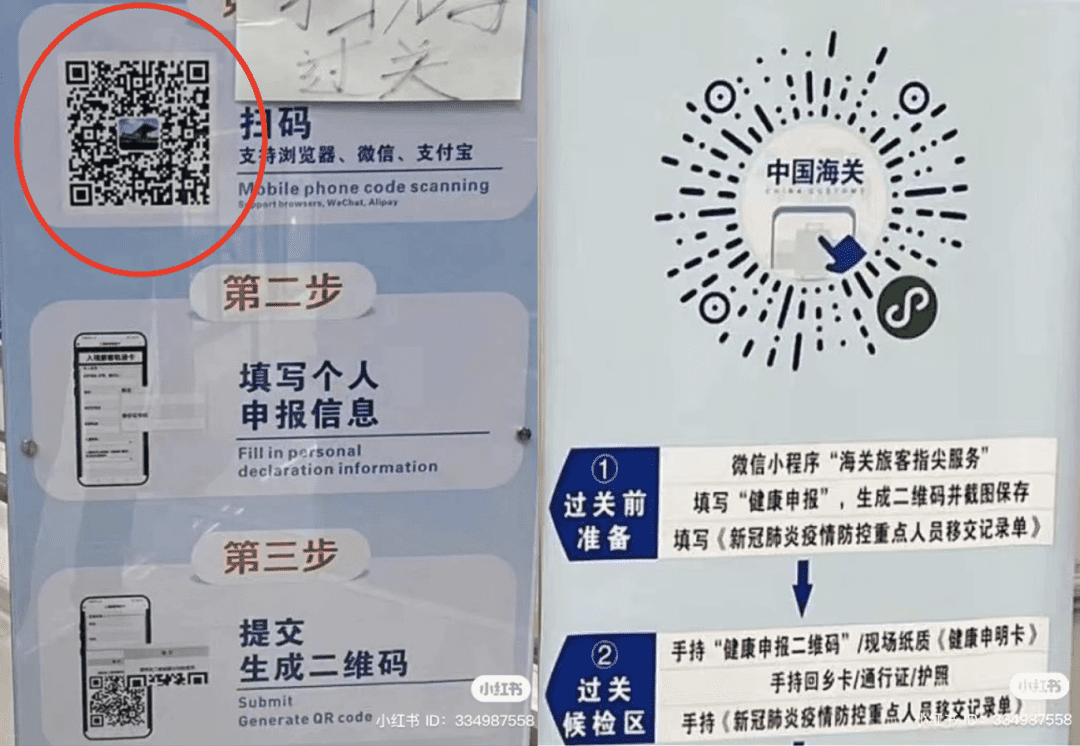 At the China side, they will check two forms, the health declaration and the customs declaration. You can fill them one evening before as they are valid for 24 hours (see QR codes above).
6. Estimated costs
Quarantine hotel in HK: ¥1800 x 7 = ¥12,600

Extra one night hotel in HK: ¥1,000

RT PCR Test, taxi etc.:¥600

Quarantine hotel in China:¥7,000
Total: ¥25,200
You can add the flight out from HK