City life can sometimes get to be too much and everyone needs a little break to get their juices flowing and the adrenaline pumping! Chengdu-Expat have complied a list of some of the best venues around Chengdu to get you moving and most importantly, having fun.
City life can sometimes get to be too much, and everyone needs a little break to get their juices flowing and their adrenaline pumping! We have compiled a list of some of the best venues around Chengdu to get you moving and, most importantly, having fun.
Skiing
⛷️⛷️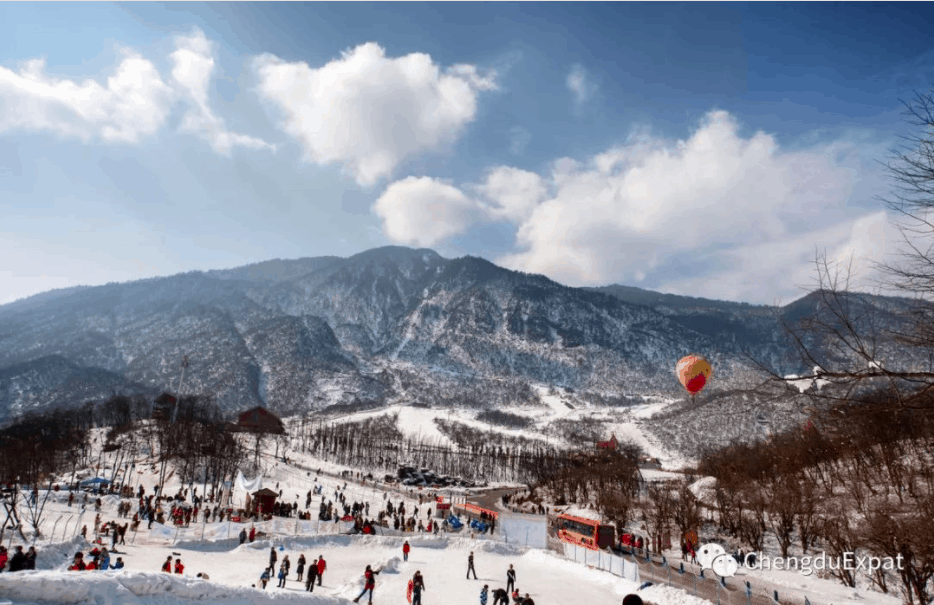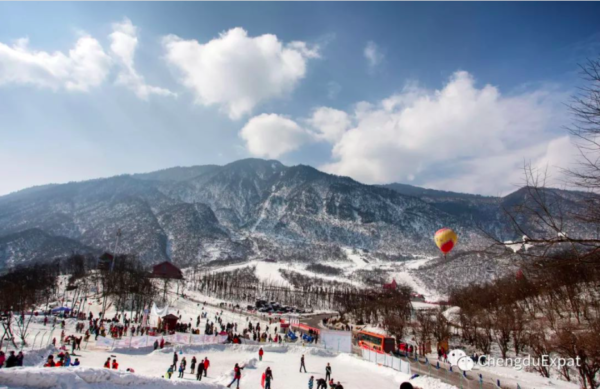 Xiling Snow Mountain Ski Resort
西岭雪山滑雪场
Address: Leisure and Sports Area, the back mountain of Xiling Snow Mountain, Dayi County, Chengdu City
成都市大邑县西岭雪山滑雪场
Tel.: 400-028-9695,  028-88309080
For more info, visit
Getting there
 There are mixed reviews about the snow coverage in Xiling Snow Mountain, so be sure to call ahead and check conditions before you travel. Buses run from Xinnanmen Bus Station 新南门车站, Chadianzi Bus Station 茶店子车站 and East City Bus station 成都东客站 to Xiling XueShan and take two to three Hours.
The highest mountain is 5364 meters and suitable for professional and novice skiers alike. You can rent ski gear (skis, boots and ski poles) from the ski resort. It can be a difficult trip if you don't speak Chinese and given the up and down weather of Chengdu good snow is not guaranteed. However, it is not too far away and can be the perfect cure when you just want to hit the slope.
Ticket prices are fluctuating and details can be found via https://you.ctrip.com/sight/xilingsnowmountain1484/4349.html#ctm_ref=www_hp_bs_lst
Ski clothes rental begins from 50RMB per garment. There is no need to book ahead as they have 2000 sets of skis and a fleet of 35-40 snowmobiles.
Best Time To Go 
There is 60-80cm of snow between December and March, and the opening hours are 9:00am – 17:00pm.
There are some night skiing options between 19:30am and 21:30pm if you don't mind braving the dark.
Chengdu American Sports Park Dry Slope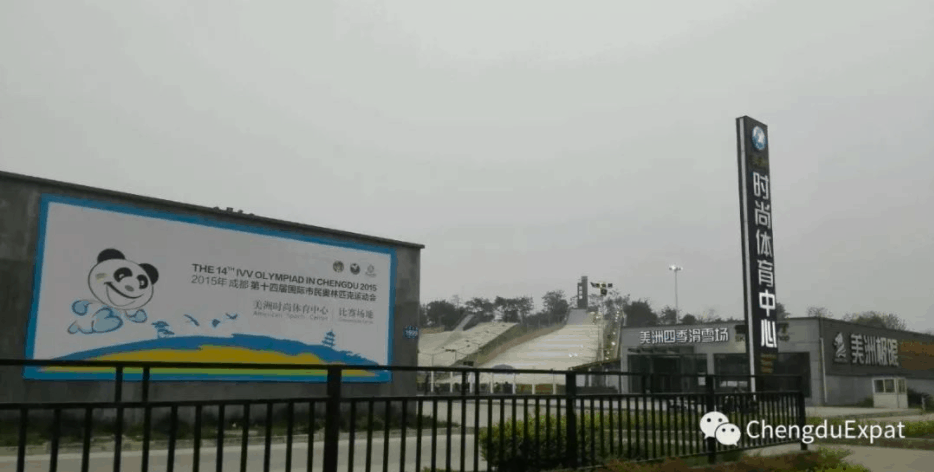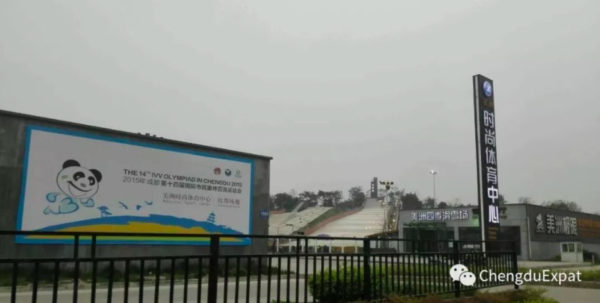 Location:
Chengdu American Sports Park
锦城大道与新园大道交界处 美洲时尚体育公园内 成都足球公园
Opening Hours:
Open daily from 9 AM – 10 PM
Cost:
4 Hours: RMB 128 (weekday) RMB 168 (weekend)
Whole Day: RMB 150 (weekday) RMB 238 (weekend)
Tel: 028-85192242
No need to pre-book
For more info, visit dianping.com here
If you don't want to make the full trip up the mountain then dry slope skiing is the answer. Located about ten minute drive from Incubation Park metro station (taxi should cost about 11-15 RMB, though it may be more during peak times). The English of the staff is not great which can make the process of getting skis fitted a little long winded but once you get onto the slope you will soon forget all about it. The slope is not very busy so you will usually only be sharing the slopes with a few other people. They also offer classes if you are looking to improve your skiing.
Bunjee Jumping
Floraland Theme Park 国色天香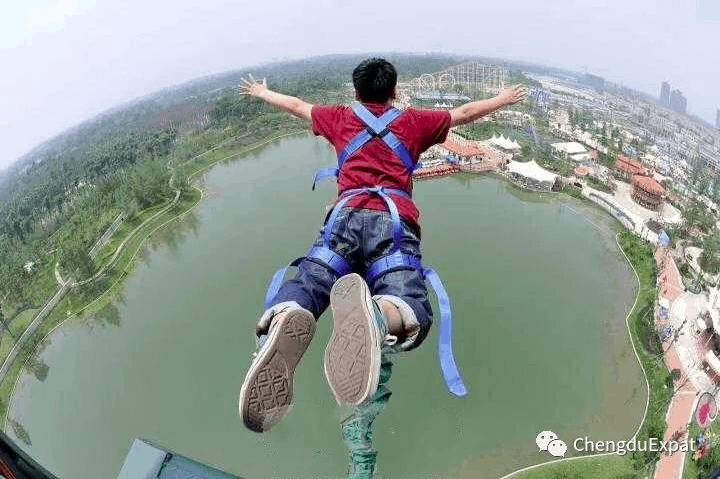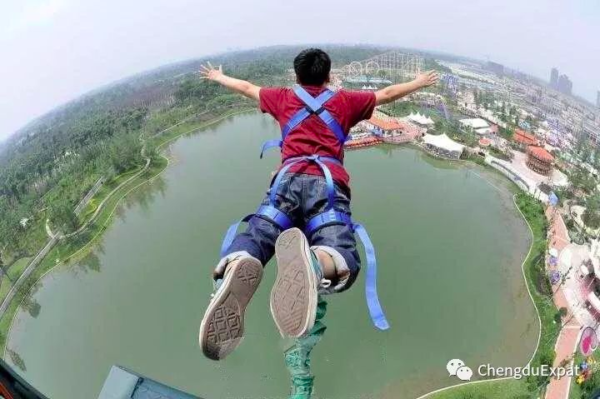 Location:
Floraland Guosetianxiang Theme Park, Wanchun Town, Wenjiang District, Chengdu 611133, China
成都市温江区万春镇
Visitors can take bus 904, 319, 763, 762, 904 to the final stop
Opening Hours:
9AM-8PM
Cost:
Monday to Thursday: 150Yuan / Person for daytime and 80 Yuan / Person for evening
Friday to Sunday: 130 Yuan for daytime and 100Yuan / Person for evening
Contact:
+86 28 8261 1222
A theme park in Chengdu that does have some great attractions, such as bungee jumping and some really fun rides (even if you don't want to bungee jump you can still have a great day out). However, all signs are in Chinese and not all the staff have very good English. Make sure you take sun cream and water if it's a hot day!
Surfing
🏄‍♂️🏄‍♀️
Paradise Island Water Park
天堂岛海洋乐园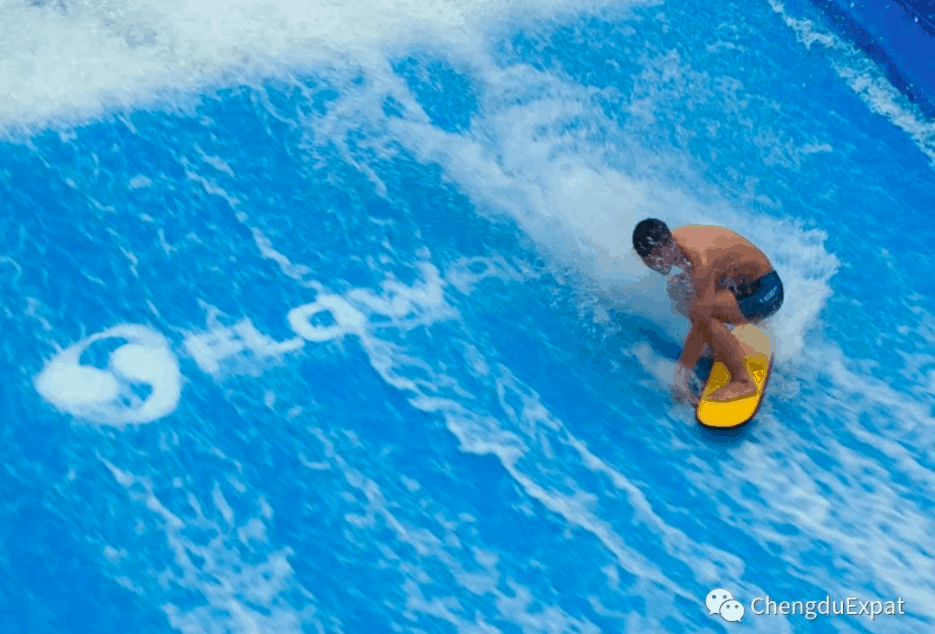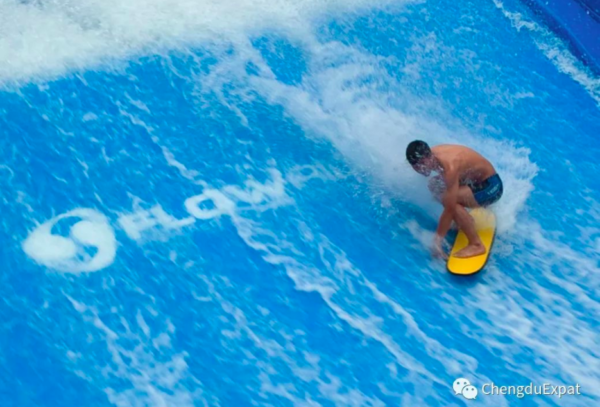 Location:
New Century Global Center 新世纪环球中心,成都高新南区天府大道北段1700号
Opening Hours:
10:30AM – 8:00PM
Cost:
From RMB 146
Prices vary depending on time and date.
Tel: 028-62732999
How to Book:
No need to book! You pay on arrival
For more details, visit here
The worlds biggest building, with the worlds biggest television and the worlds biggest wave pool, so hardly surprising that the World Global Centre should also include a water park. There are a whole hosts of ways to enjoy yourself here such as AquaPlay, Rain Fortress, Abyss, Family Raft Ride, Whizzard, AquaLoop, Ropes Course, Freefall Plus, AquaTube and Wave River. Overall, the double flow rider proves to be one of the best and most popular. The surf-simulator is hours of fun. No need to be a pro-surfer, you can get a body board and just enjoy the waves.
Citywave Surf Club
海浪工厂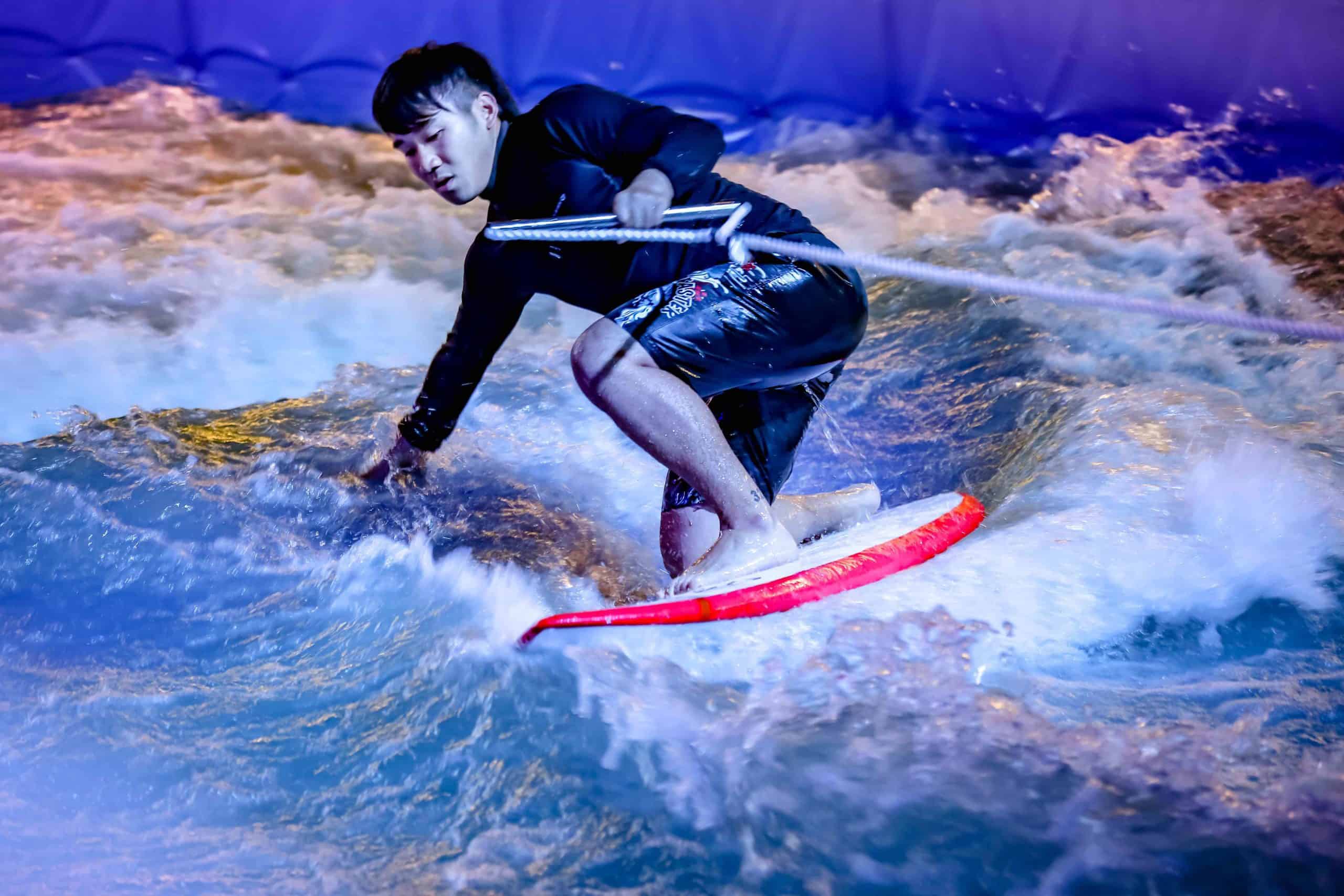 Location:

 #3 No.88 7th Road East CheCheng, Longquan, Chengdu
龙泉驿区车城东七路88号第3栋
Opening Hours:
6pm-2am
Tel: 18813091277
How to Book:
No need to book! You pay on arrival
Trampolining
Air Factory 空气工厂蹦床馆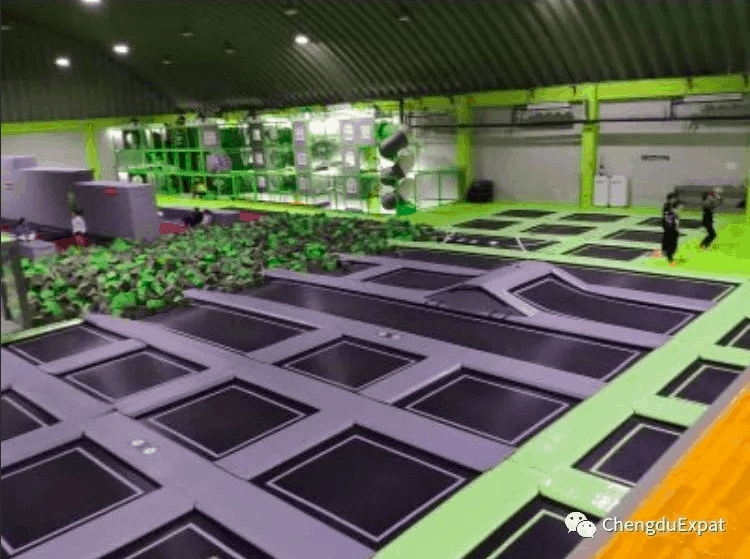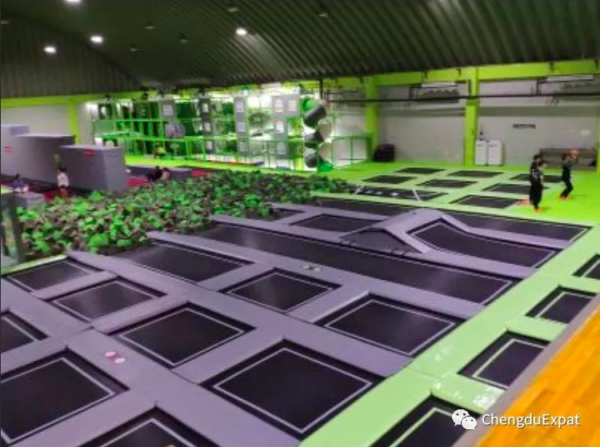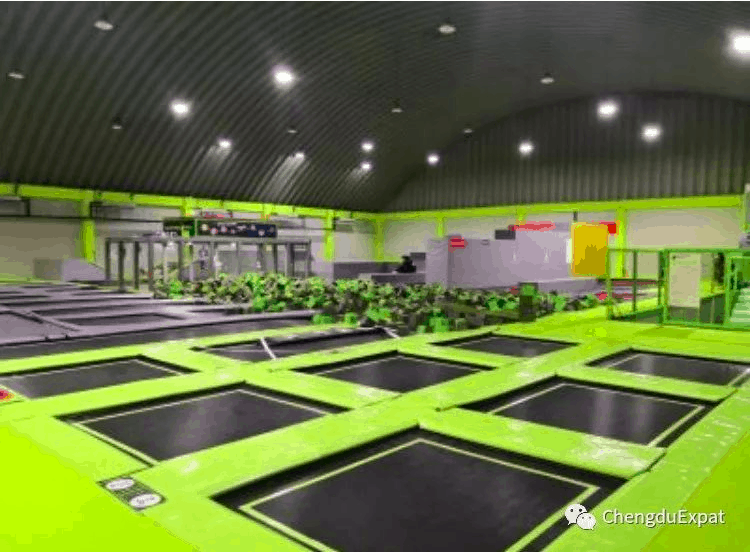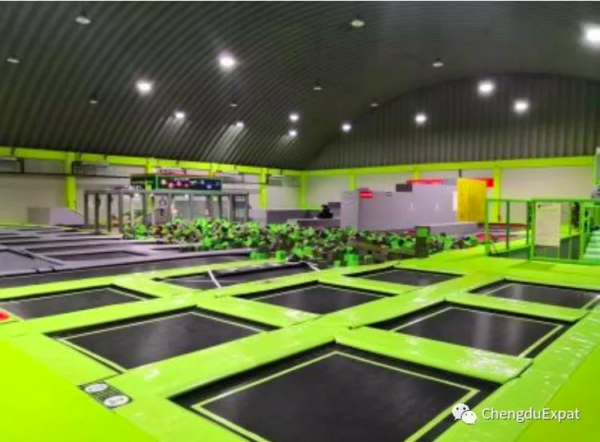 Location/ 地址: 
空气工厂蹦床馆(高新店)
武侯区创业路36号附1号
No.1 of No.36 Chuangye Street, Wuhou district.
空气工厂蹦床馆(锦江店) 
桦彩路86号C7城市运动中心
C7, City Sports Centre, 86 Huacai Road
Cost:
RMB 140 for 2-hour experience / person
RMB 180 for whole-day experience / persons
Better discounts may be found on dianping.com
An amazing trampolining space to let loose and jump around. 1800 square metres of trampolining fun, in a safe and clean environment. The factory suits people of all ages, from children to the elderly, so can easily be made into a fun day out for the family. Special socks are needed for this experience, costing 20 RMB.
Parachute Simulation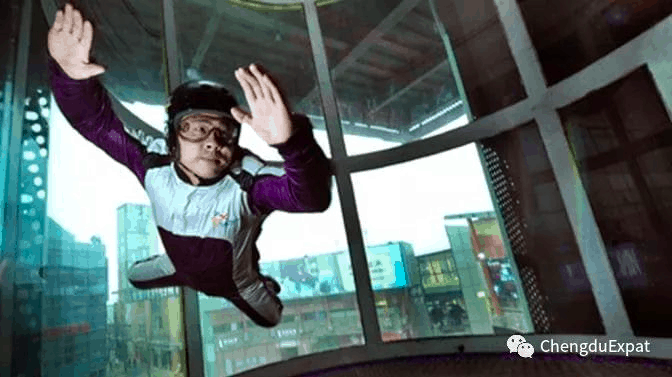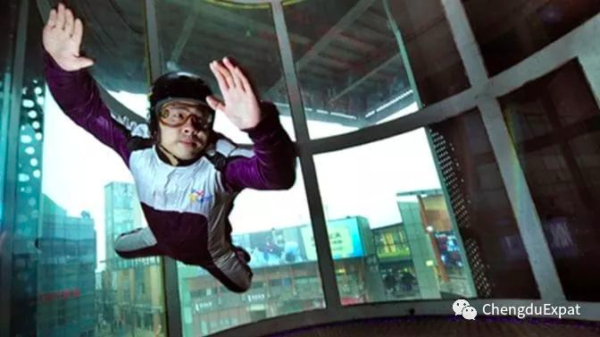 If you want to experience the excitement of parachuting but lack the courage to jump out of a plane, you could get a feeling of just what it feels like to parachute in the sky.
The parachute simulation machine is in essence a wind tunnel. Participants can "parachute" inside this tubular passage filled with controllable air streams, which makes parachuting "the safest extreme sport".
Location: 
Extreme Space Station at Happy Valley
Address: OCT Plaza, No.16 Xihua Avenue, Chengdu

Price: RMB180
For more info, visit dianping.com here
Downhill Mountain Biking
 🚴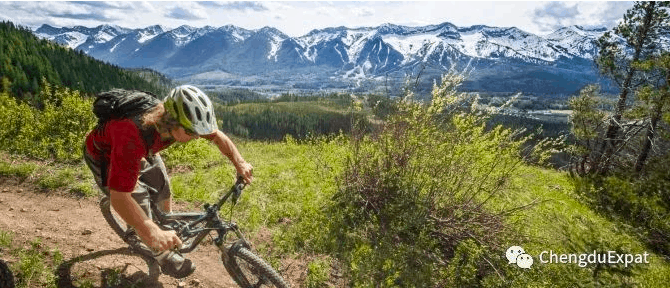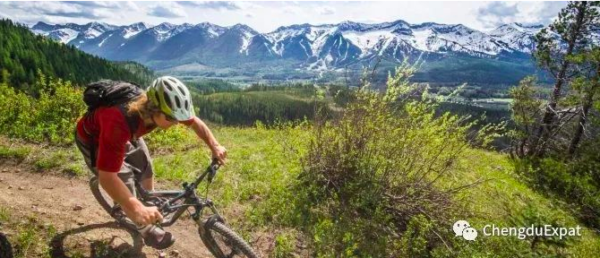 Downhill mountain biking is a great gravity-powered activity, sending riders down an amazing alpine course.
Professional downhill bikers blast down steep and complex mountainous terrains on bicycles at speed of 50 to 80km/h or even faster, so the excitement can definitely getvextreme.
Location: 
Yangtianwo on Longquan Mountains
Yours truly learned from enthusiasts that Yangtianwo on Longquan Mountains is a magnet for downhill bikers who gather there every week, so it might be a good choice for any bike-riding thrill-seekers out there.
Address: 
Junction of National Highway No.318 and Oupeng Avenue, Longquanyi District, Chengdu
Price: Free
Half-Pipe
🛴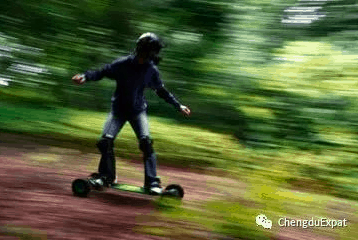 The half-pipe is a structure where skateboarders can perform spins, flips and other tricks. It is absolutely a must-go destination for freestyle skateboarders and fans of the sport.
Location: 
Half-pipe at Fenghuang Mountain Park
Address: No.969 West Section Panda Avenue, Chengdu