Best Places to Get Inked in Chengdu
Getting inked in China is no longer a taboo, and Chengdu is quickly becoming one of the most tattooed cities in the Middle Kingdom – along with Kunming, Lijiang and the east coast megacities. This has in part to do with the city's burgeoning hip hop scene, but more widely the growing desire for people to forge their own identity and distinguish themselves from their parent's generation.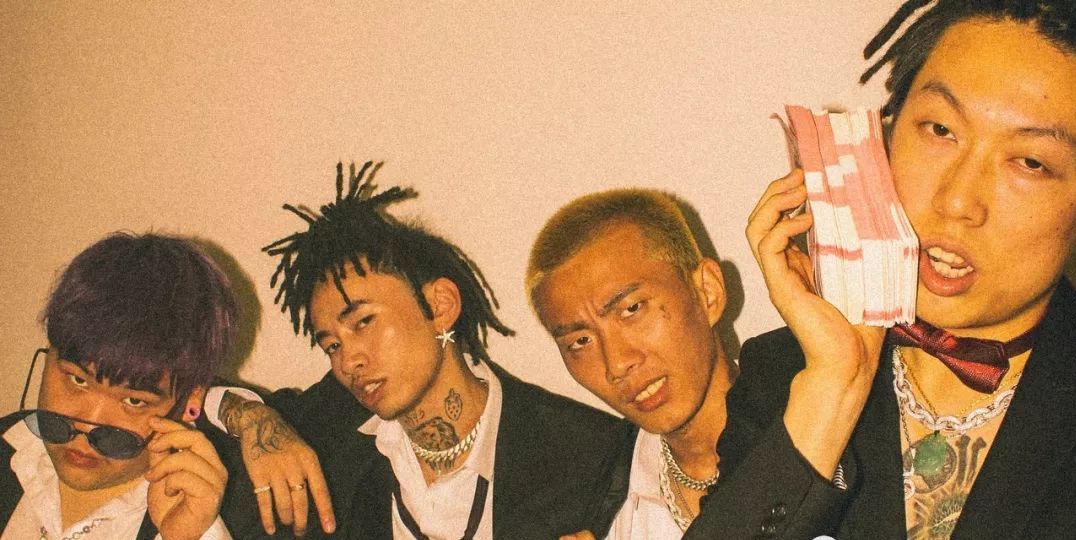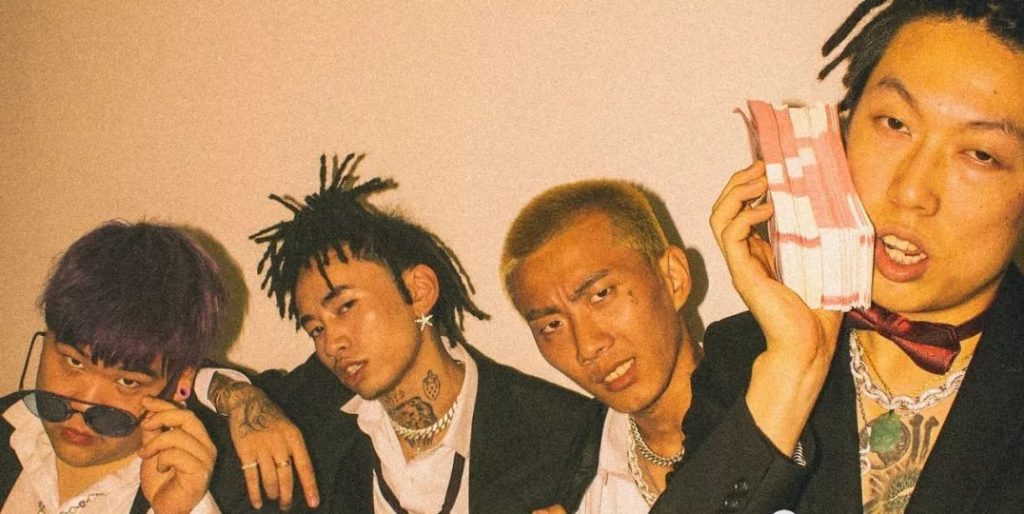 There has been a rich tattoo culture in Asia for centuries, with Japanese artists famous for their bright dragons, tigers, koi, and kabuki masks – involving painful amounts of shading. Hong Kong parlors also had their own style – as it started life as a port catering to British sailors, which gave rise to a mixture of traditional western tattoos – the rose, the anchor – with oriental motifs such as dragons and the tiger.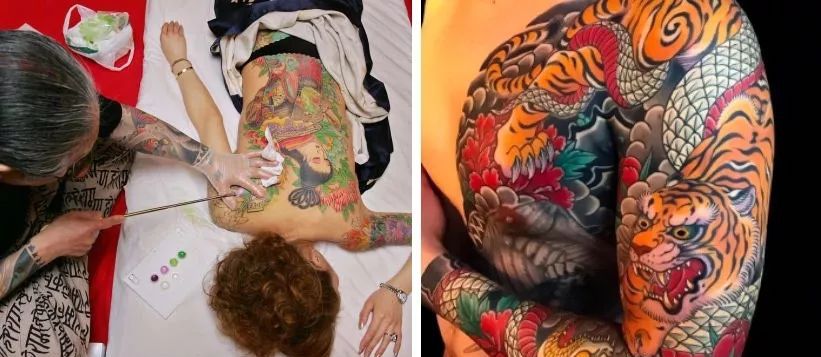 China has also started to develop its own unique styles, drawing on both ancient and modern inspiration; from brightly inked mahjong tiles and inky calligraphy to intricate blackwork – based on a style of embroidery.
As the demand for tattoos in the city has grown, so have the tattoo parlors, so we've put together a list of some of our favorites: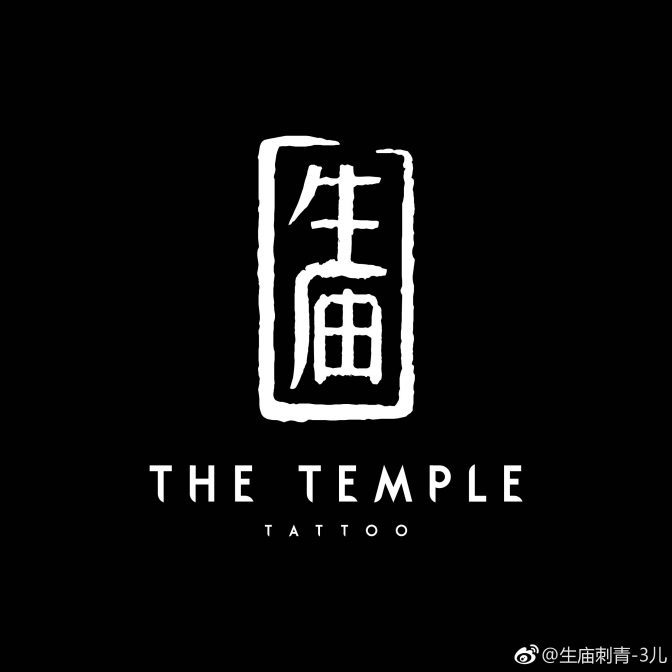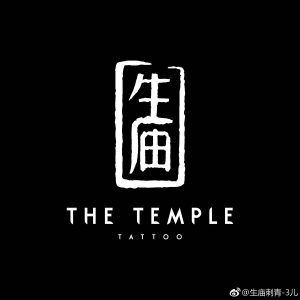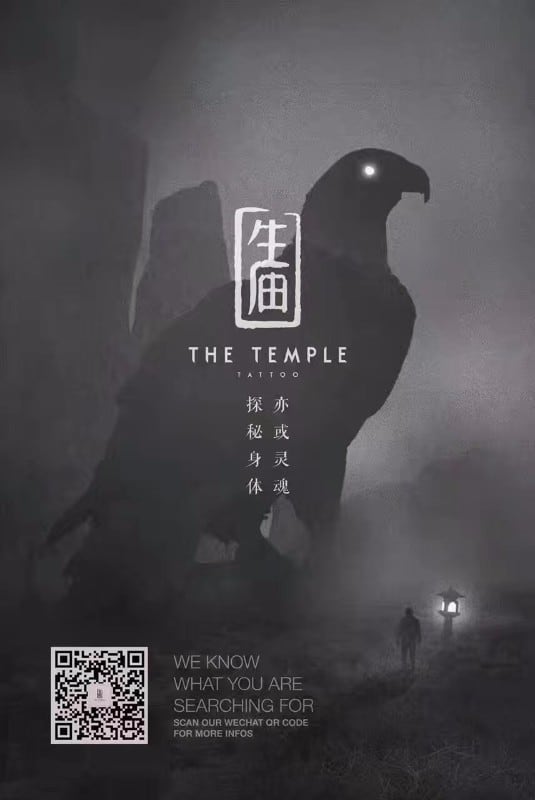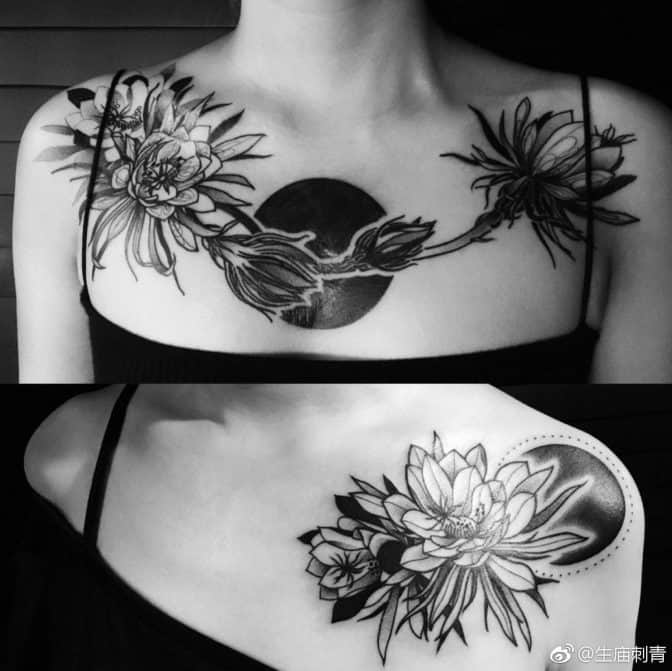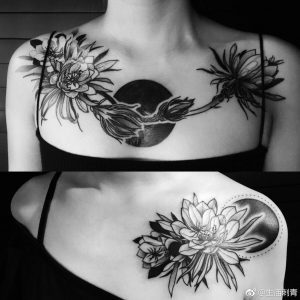 Temple Tattoo is one of the most popular choices in the international community for both tattoos and piercings.
The studio is tucked away on the 12th floor of residential compound Manhattan 2 and is a temple of urban cool with neon lights, foil walls and metal ladies suspended from the ceiling.
There are several artists working here, and Li Qianqian (the studio's owner) can help out with any language barriers when booking, or during the design process. They specialise in a wide range of styles.
Address: 4 Xinxiwang Road, 12 floor Manhattan 2 1-1301
Price:
New school 1200RMB per hour (design included)
 Japanese style 1000RMB per hour
 American traditional 1000RMB per hour
Black Work 800RMB per hour
Small tattoos (less than 30mins) 800RMB
Piercing: 80RMB – 460RMB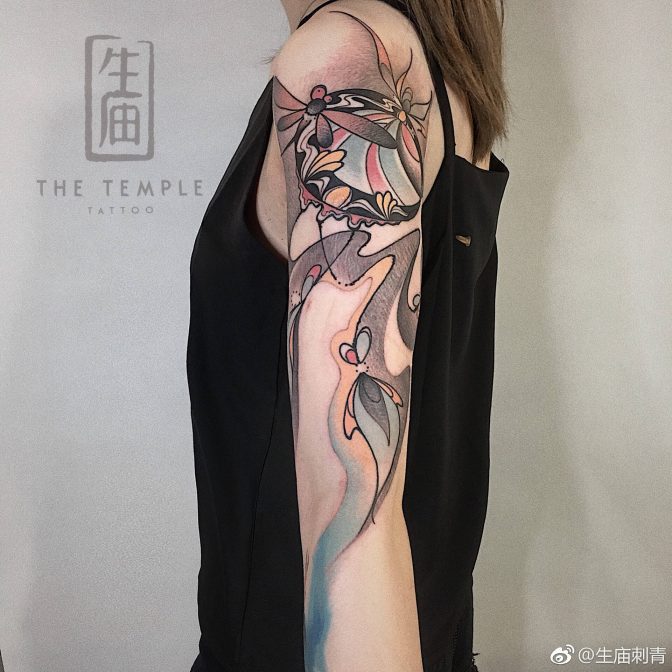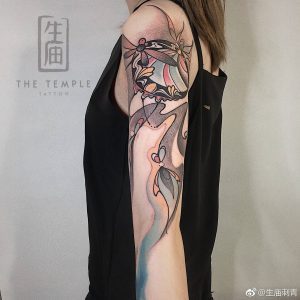 Cookie, the woman who owns the parlour and also the only English speaking member of staff, was extremely helpful with informing us with everything we needed to know about the process of deciding, all the way through to getting the tattoo.
After looking through the artists' portfolios the very first time we visited, Lucy and I were set with what we would like- Lucy a Tiger (Lucy help with description!) and went for a couple of Chinese symbols.
Tattoo day, we arrived at Temple and confirmed our designs before heading upstairs. One of the quirks of Temple Tattoo is the decor. The staircase is covered in tinfoil with a hanging mannequin from the ceiling.
The whole inking process was very professional, and anytime we had any problems or just a simple translation, Cookie was always there to help. At the end we were advised on how to look after our tattoos and given an aftercare 'bag' which included non-alcoholic wipes, a card with more advise on the aftercare of the tattoo, and even some Temple Tattoo stickers.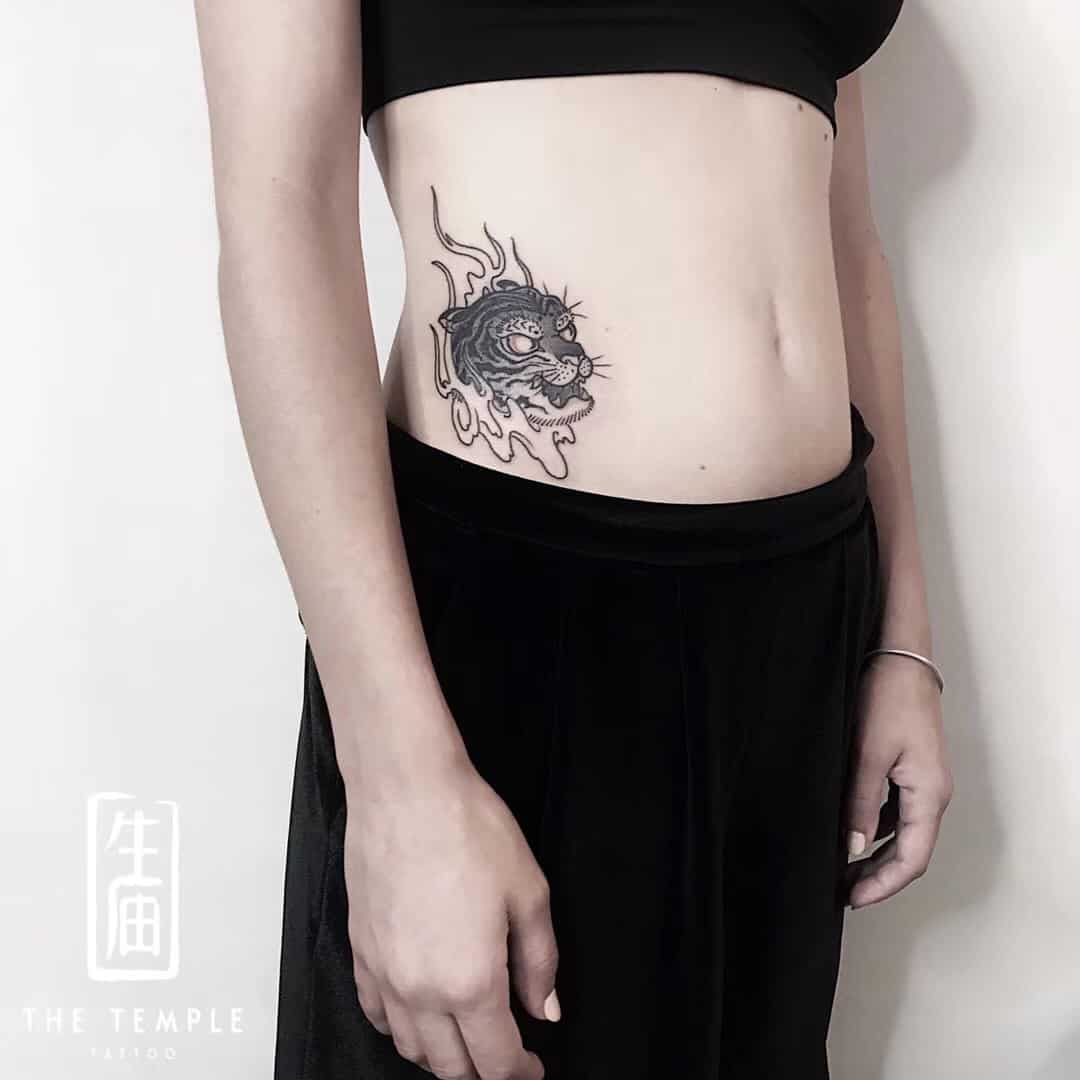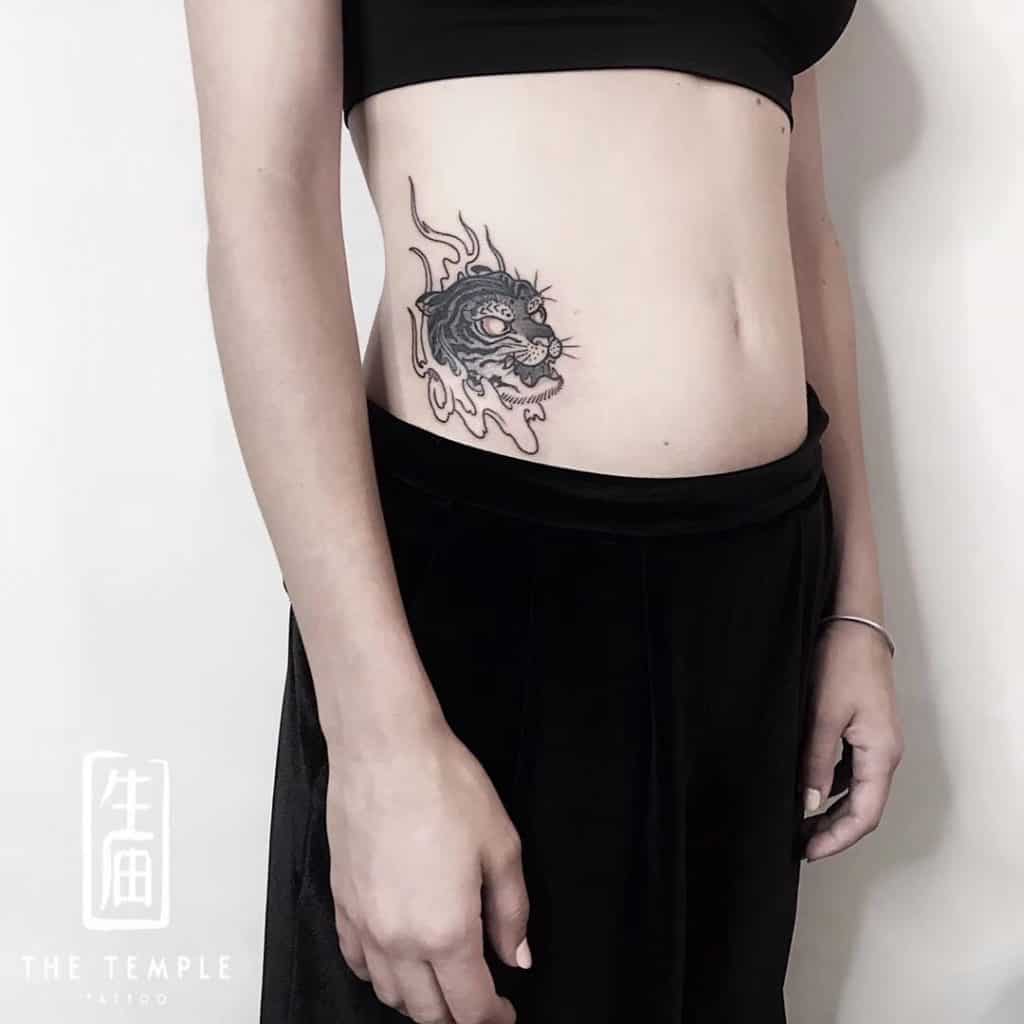 Piercings are also available. Both tattoos and piercings will require you making an appointment.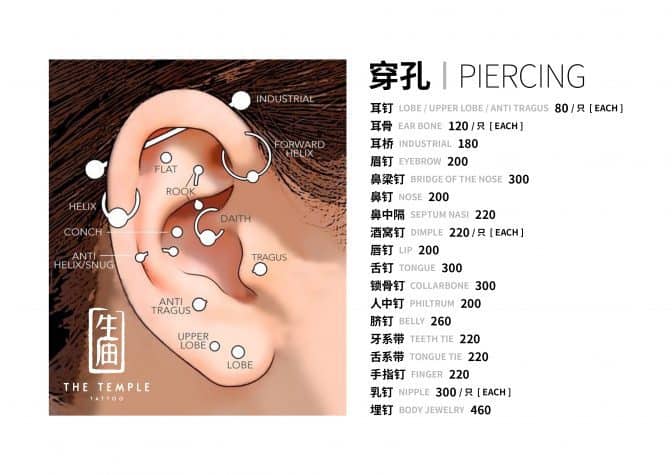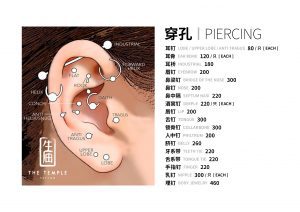 You can contact Temple Tattoo via WeChat  by adding their username @TempleTattoo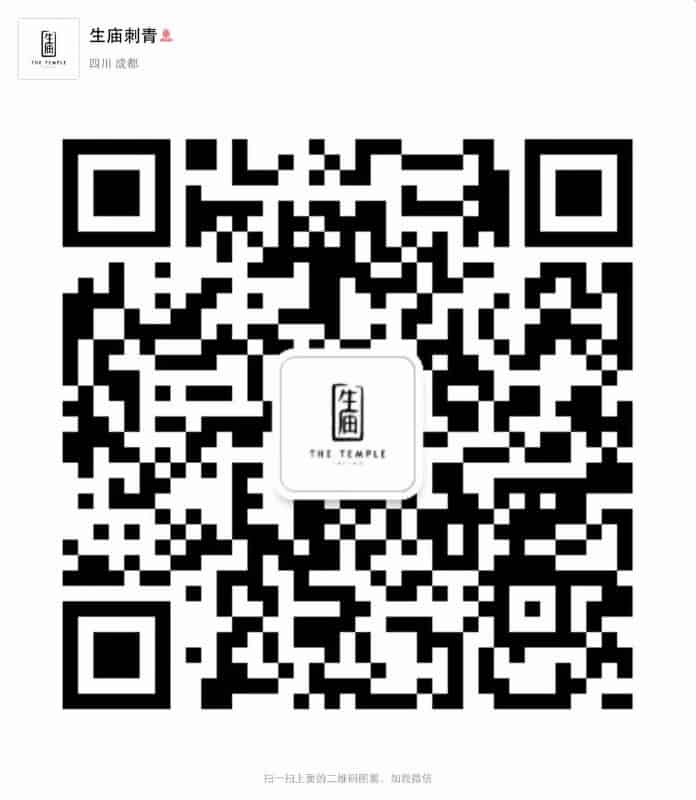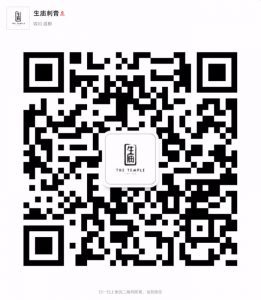 JR Tattooing's Jarianne creates modern, mysterious, and abstract tattoos.
She believes in the creative process of finding the right tattoo to express yourself – so has a very chilled style and is open to exploring new, whimsical tattoo concepts.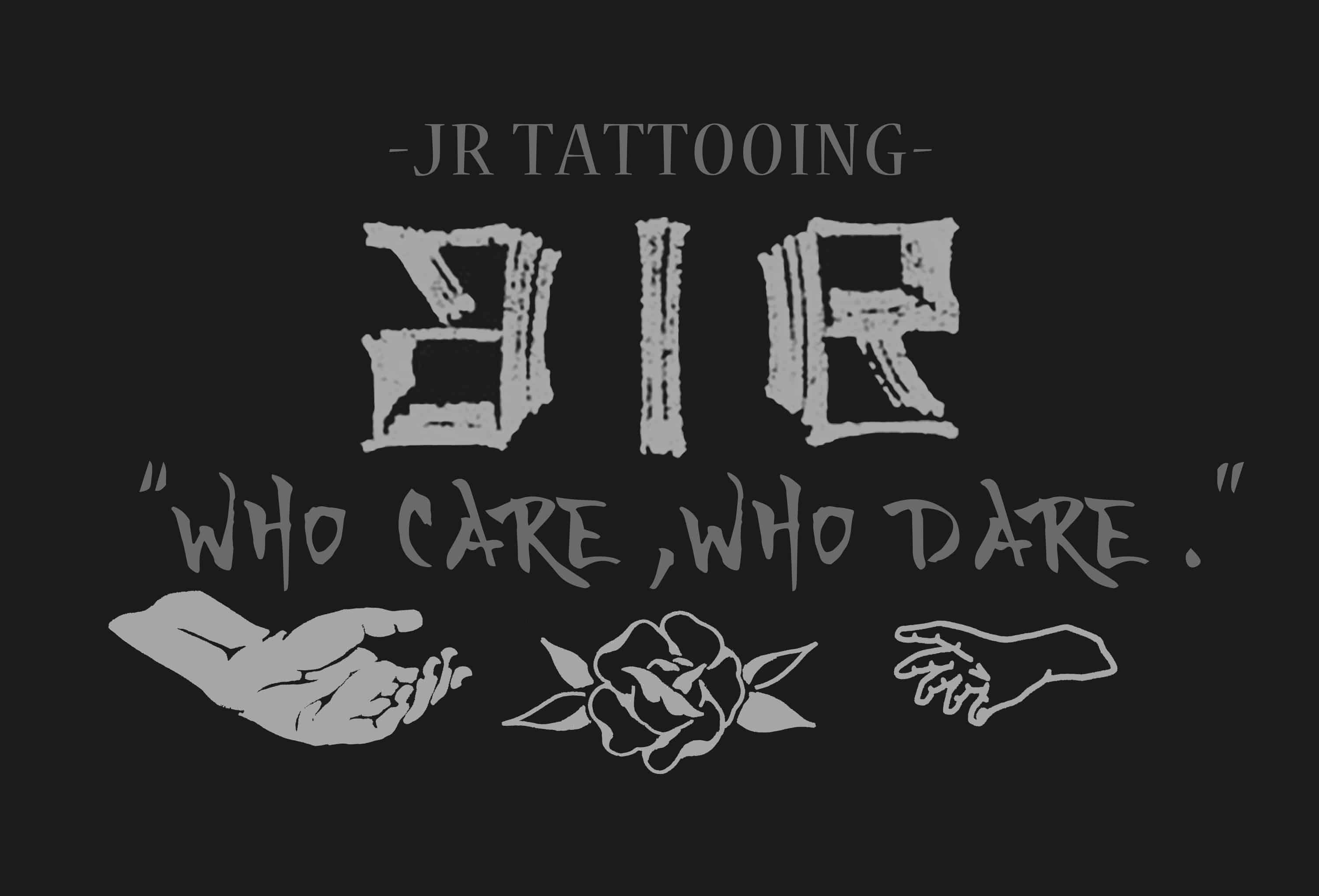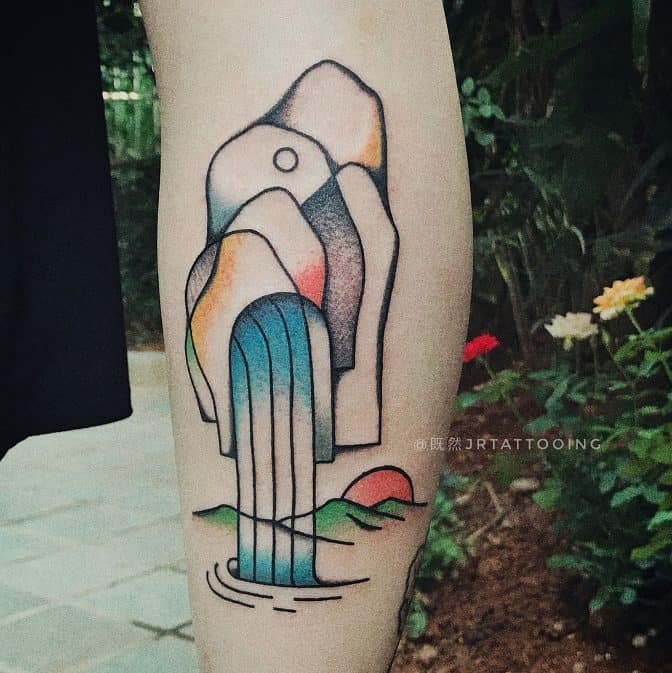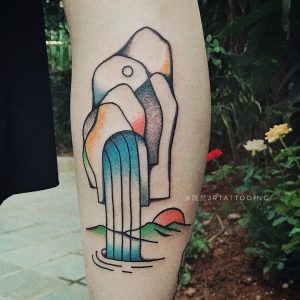 Address: Address will be sent upon a successful appointment.
Opening time: Please add Jarianne's wechat for available time slots.
WeChat ID:  Jarriane
Phone: 133 1773 0344
Black Flag has been in Hongwasi (not far from the Range), for almost 15 years, making it one of the city's longest standing studios.
They cover a wide range of styles; traditional Japanese, American realism, floral and cartoon. Their description reads: "while adhering to the concept of art, we constantly try and explore new uncharted areas, and constantly challenge ourselves."
A good choice if you're thinking of an out-there design. Black Flag's owner speaks some English, so no need to worry about communication.
Price:
Charges are based on pattern size and complexity. Black Flag also offer additional services such as tattoo cleansing, scar coverage, cover-ups, and modifications. Use the contact information below to gauge prices.
Opening Hours: 13:30~20:30
The owners may also be on holiday at some points, especially during Spring Festival.
WeChat: @ Black Flag Tattoo
Address: Hongwasi Street Xuefu Huayuan 18B 成都市武侯区红瓦寺街学府花园18B
Telephone:
13541254828
New School Tattoo Workshop is a studio and a coffee shop. It has 3 artists that all have a distinct style; Smith specializes in Japanese style old and new school tattoos and has 9 years of experience. Isaisai (with 8 years experience) has a modern creative flair and creates edgy new school tattoos.
Kimo works on more kitschy, cartoon style tattoos like the Pikachu pictured above. You might have come in for a tattoo, but you will for sure stay for a coffee, the space designed by Mojo Design is seriously cool.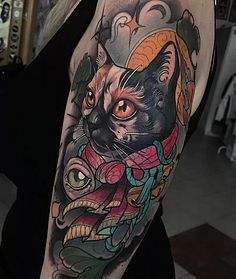 Address:
No.8-9 of No.172 BinJiang Road east, Jinjiang District
四川省 成都市 锦江区  滨江东路172号商铺8-9号 NEW SCHOOL
Opening Time: 
The cafe runs from 11 am to 9 pm
the tattoo shop from 1 pm to 7 pm
Artist and Prices:

Smith  – 1500RMB per hour
Isaisai – 1000RMB per hour
Kimo –  500RMB per hour
Contact:
WeChat ID: NewSchoolTattooCD
If you fear the needle, QG Tattoo can provide you with a stiff drink after getting inked, as they are both a bar and tattoo studio.
This 2-floor polished concrete hangout is in Tongzilin's Master complex and has some of the city's best artists; Coco, Huoli, and Mu, to name a few – all providing different styles.
Address:
48-17 South Renmin Road 4th Section, Master 1 F 成都市武侯区人民南路四段48号(首座)附17号一层
Telephone:
028–87440110
Opening Hours: 
1 pm – 8 pm
Prices:
800 – 3000 per hour,
depending on the design and complexity of the tattoo

WeChat:
cdqgtattoo
Fishbone tattoo started in 2000, and now has two studios; one in Yulin and one in the Poly Centre. They have quite a range artists, who create designs from black and white and colour realism – to Chicano, a style that originated in Mexico.
J –  black and white, color realism.
Mushroom –  linework, illustrations, ink, and watercolor
Miao – cartoon styles, as well as new school
Jing – Chicano (a style that originated in Mexico)
Qianqian – black and grey illustration
Wechat: yuci-tattoo
Price: they don't charge any fee for design, 1000-1500/hour, depens on tatooist
Address:
1: #82 South Yulin Rd, Wuhou District, 1,玉林店:成都市玉林南路82号
Telephone: 
028-85361489
18108179799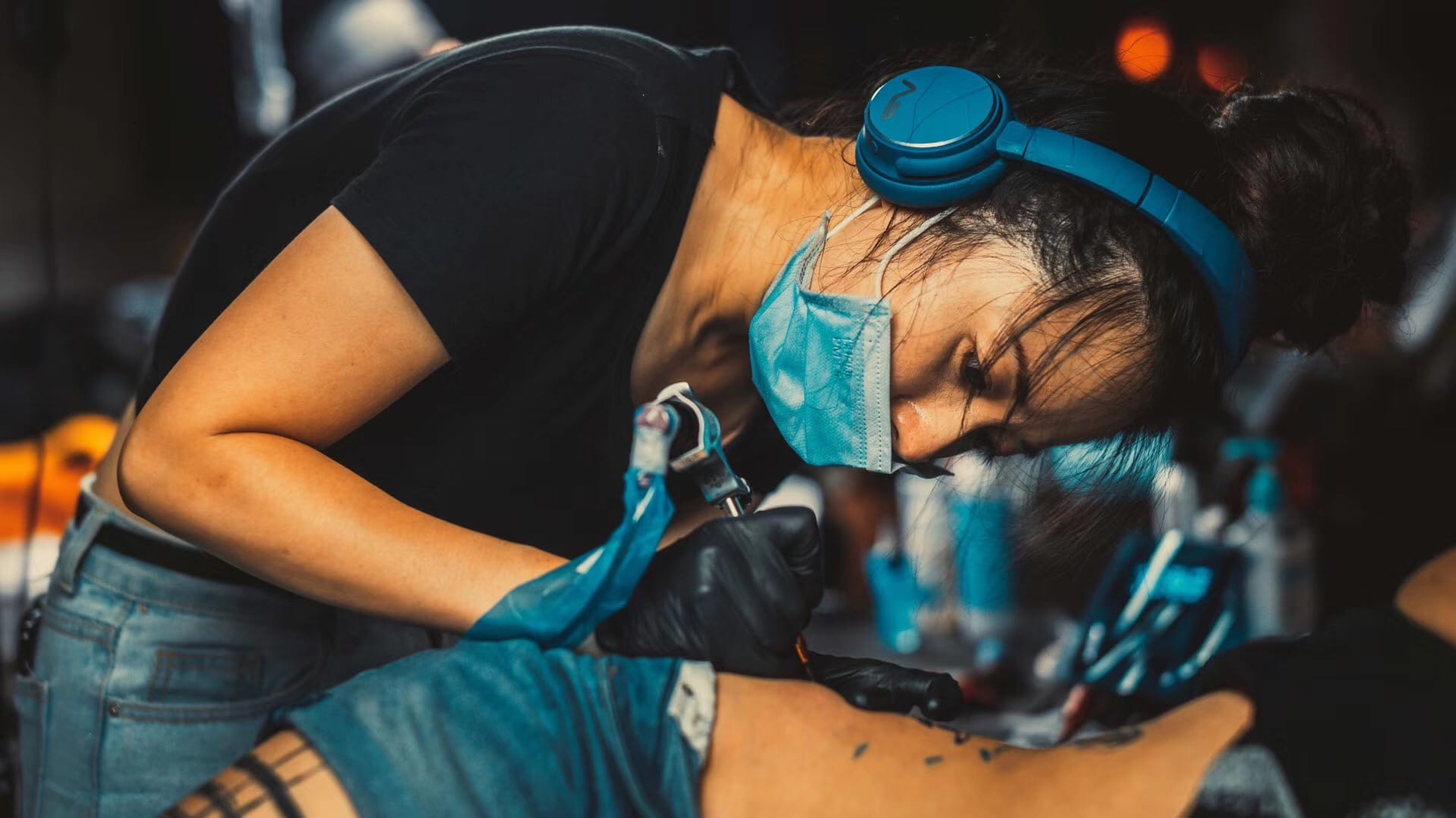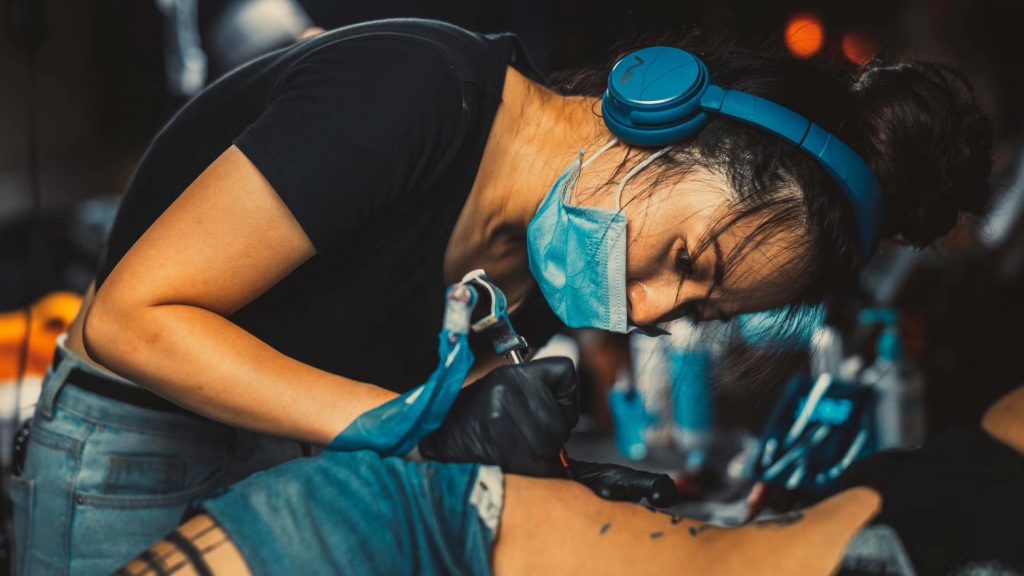 We believe you should be able to have your own unique tattoo. We will NOT tattoo the same design on more than one person (unless it is a special request, such as a matching memorial). Our main artist from Ukraine (Alex), has a great talent of creating special designs. He is a practicing fine artist and has made tattooing his career. Alex can tattoo in nearly every style, putting emphasis on his versatility. He makes sure that each tattoo is a unique piece of art. Our second wonderful artist is Olivia from China. She was a cloth designer for children for 8 years. She is skilled and gifted illustrator and tattoo artist who is always ready to provide the most unique and fresh ideas for your new tattoo. We are a fully licensed and insured tattoo studio. In addition, for the safety of our customers we only use pre-packaged and sterilized disposable equipment. We make sure that each customer is as safe as possible throughout the entire process.
Address: 2011, Block B, Poly Center, No.1 JinxiuRoad, Wuhou district, Chengdu
成都市武侯区锦绣路1号保利中心B座2011
Price: Prices are based on size and detail, starting price is 500 RMB , also we provide cover-ups, coverage and modifications
WeChat:
rinnnaka
Check out TATYOU, a mini app for finding Chengdu tattoo artists add them on Wechat- WeChat ID: TATYOUChina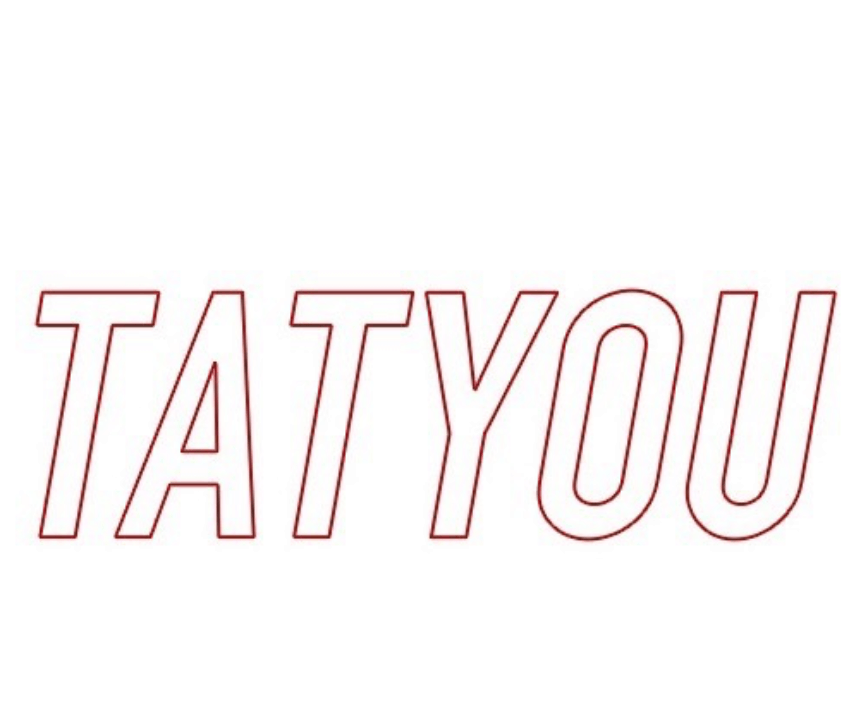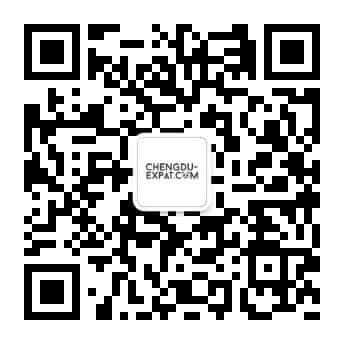 For some great tattoo ideas that you can take to these shops click here