Several iconic bridges in Chengdu have turned into WeChat-moments-spam over the last year and a half.  Recently a jaw dropper has just been unveiled, in Chengdu's financial district . You'll be sure to see your moments lit up with this one soon…
If you're a budding photographer, want to impress a date, or just are curious why someone would build a circular crossing, when it's the longest way to cross a road –  check it out!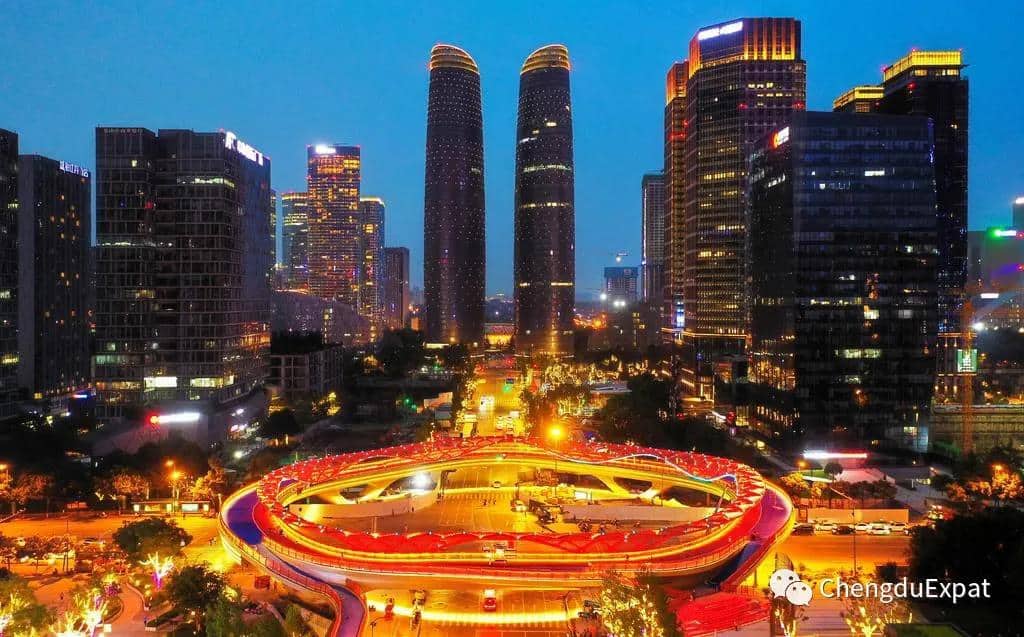 The Jiaozi Ring is located directly opposite the twin towers of Chengdu's Financial City. It is of course, China red. The unique network structure on the bridge has a flexible looking design, like string. The Jiaozi Ring is the first pedestrian overpass with 'multiple functions' in China.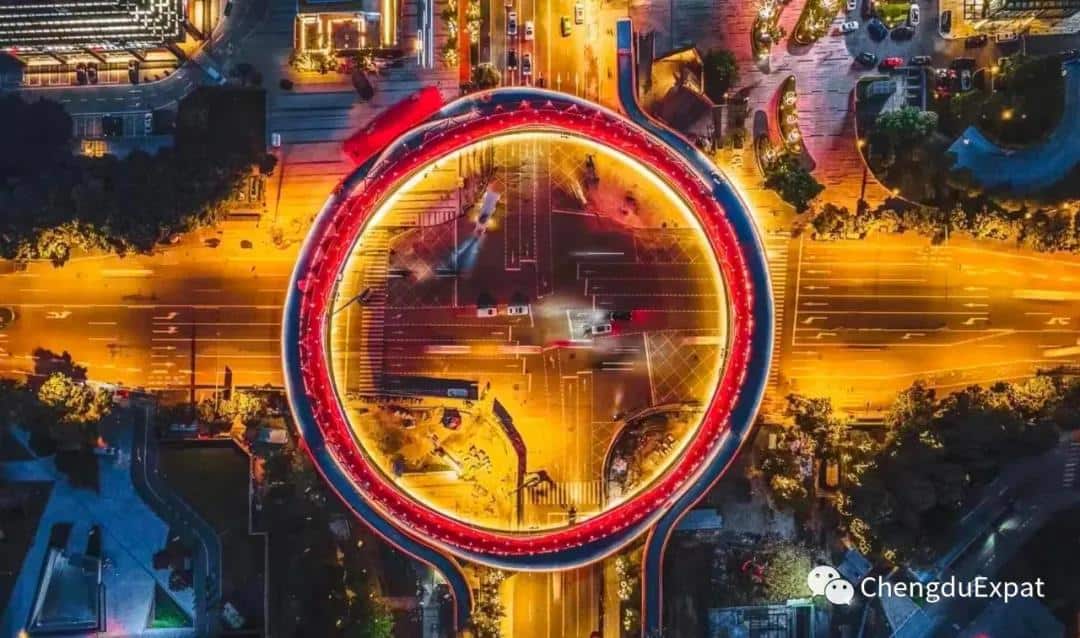 The design prototype is based on the Jiaozi, the earliest paper currency in China, which originated in Chengdu, in the Song Dynasty. We're guessing this inspiration comes from the fact it's straddling the financial district. Its shape is said to come from the copper coin pattern the first paper currency. In the design, floating curves are used to show the softness of the paper.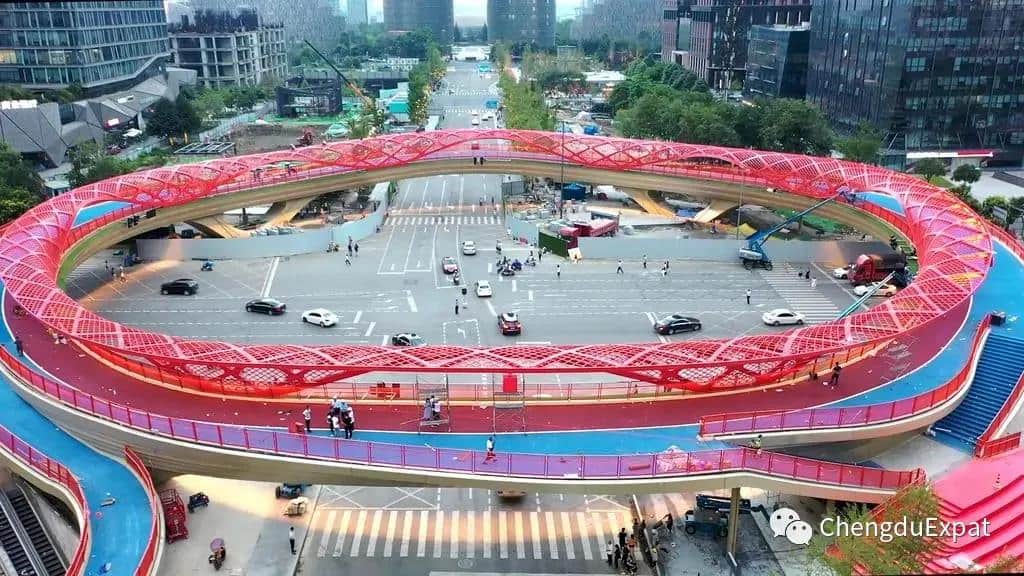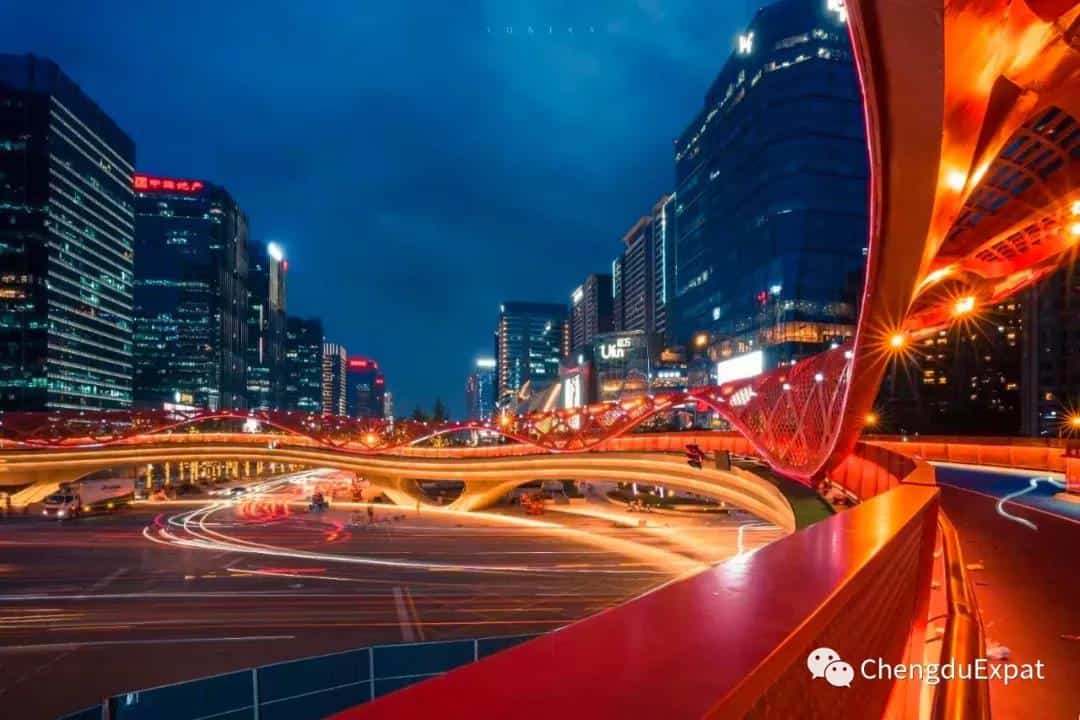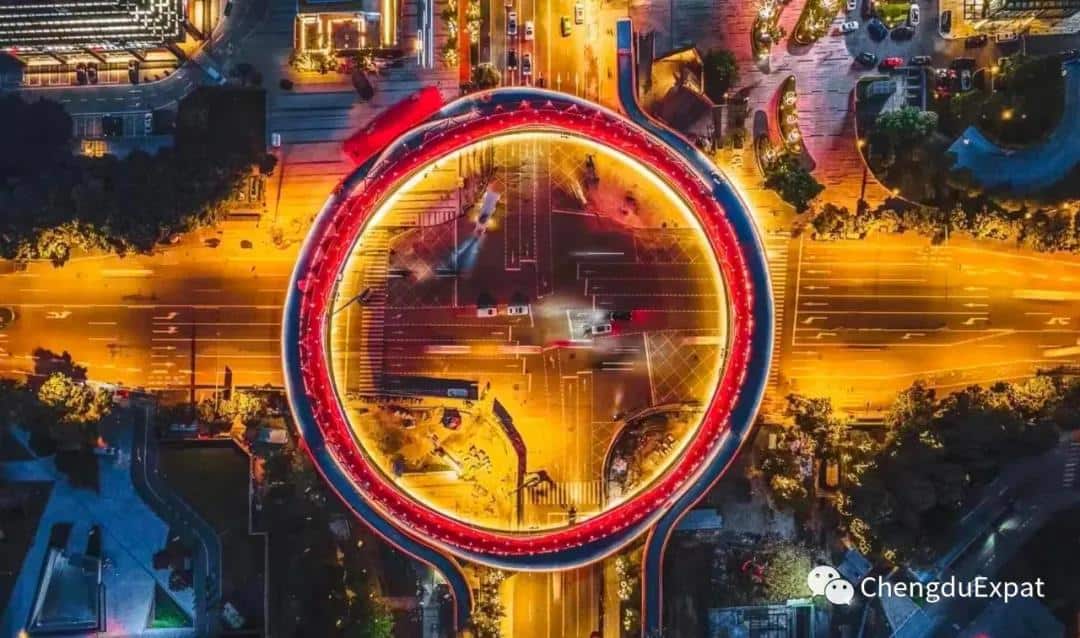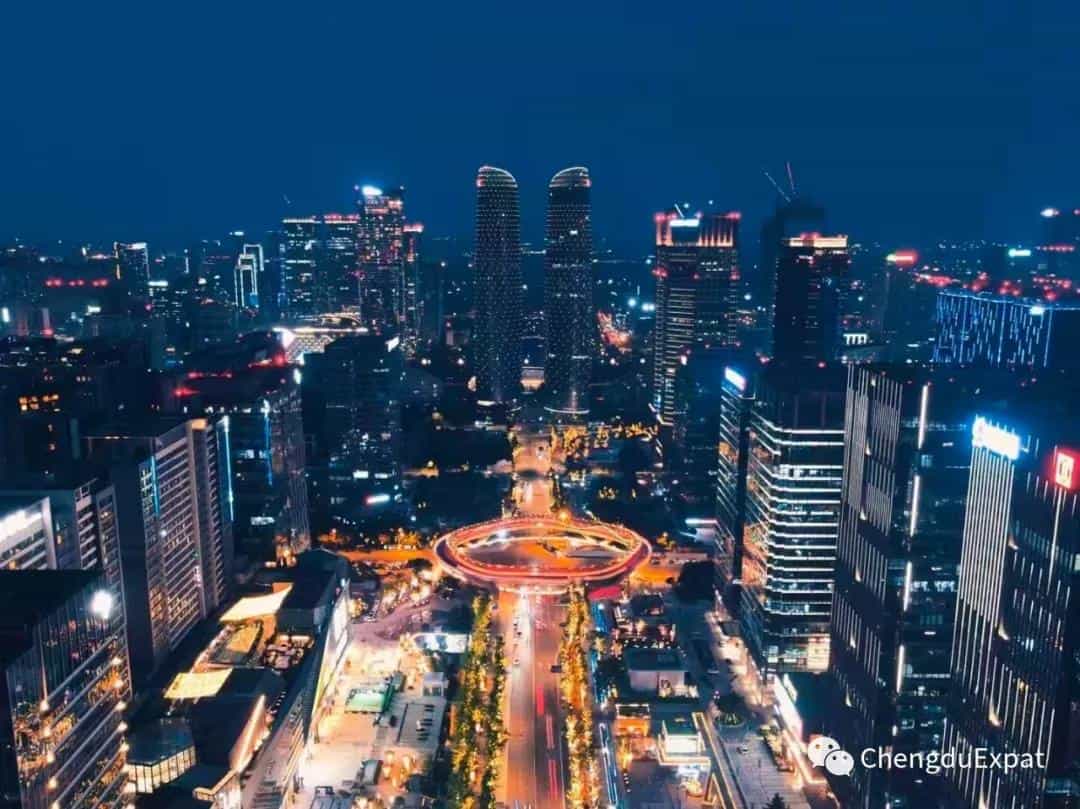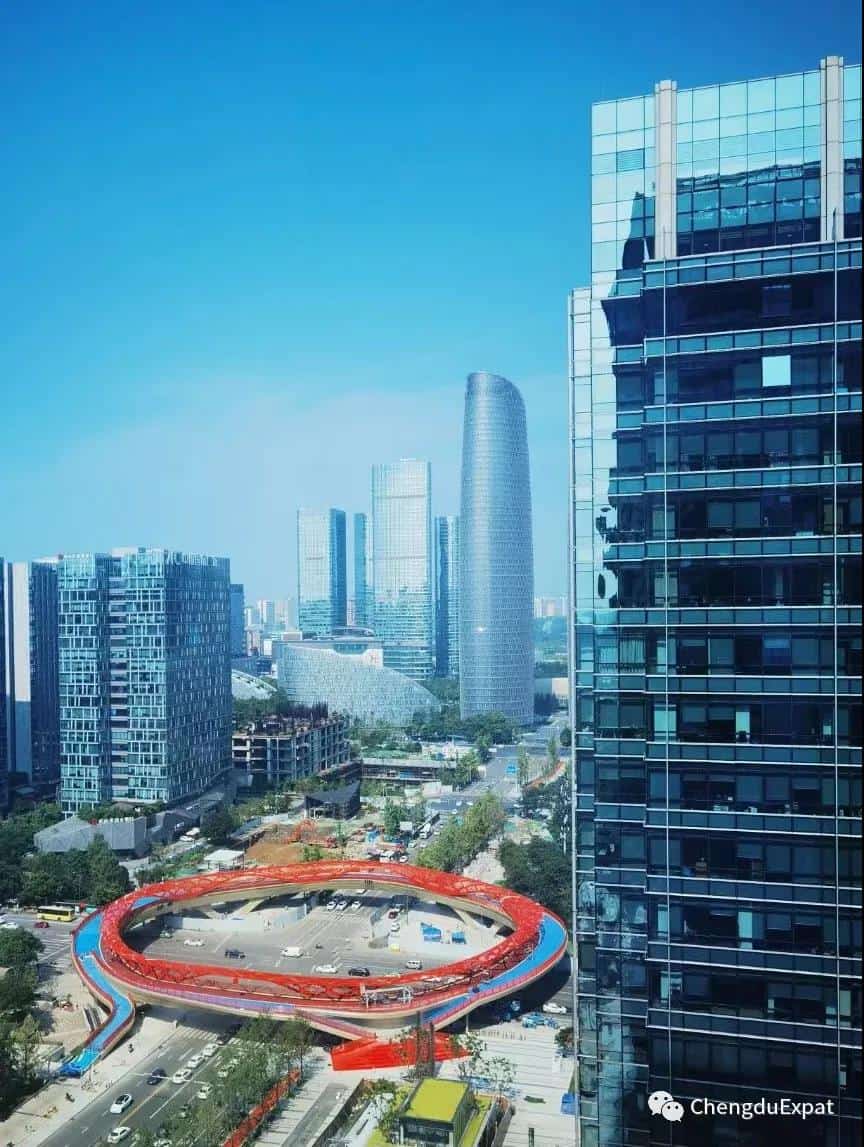 Photos by: G5夏战战 刘岑
                                                                                        Very close to Ufun Mall 成都悠方购物中心
No. 300, Jiaozi Dadao, Wuhou District
武侯区交子大道300号
悠方购物中心
四川省成都市武侯区高新区交子大道300号