UPDATE: Due to the spread of Coronavirus, ALL Lantern Festivals have been CANCELLED.
Chinese New Year is coming and the Lantern Festival is a highlight of the Chinese New Year festivities, celebrating both the first day of the New Year and the start of Spring.
Traditionaly lanterns were lit to celebrate and over time the Lantern Festival became a staple of the new year period. Zigong lantern show was exhibited in Beihai Park, Beijing in 1988 to a massive crowd of visitors. They loved it so much that the lantern show became rapidly fashionable all over China.
Most of the lanterns are shaped based on myths, legends, folk customs, historical stories, movies and TV shows. Zigong Lantern Festival is the most famous, but Chengdu is also hosting some of it's own.
We made an overview of 7 lantern festivals in and around Chengdu:
Lantern Festivals in Chengdu
1.2020 Joy Park International Lantern Festival
天府芙蓉园国际灯彩节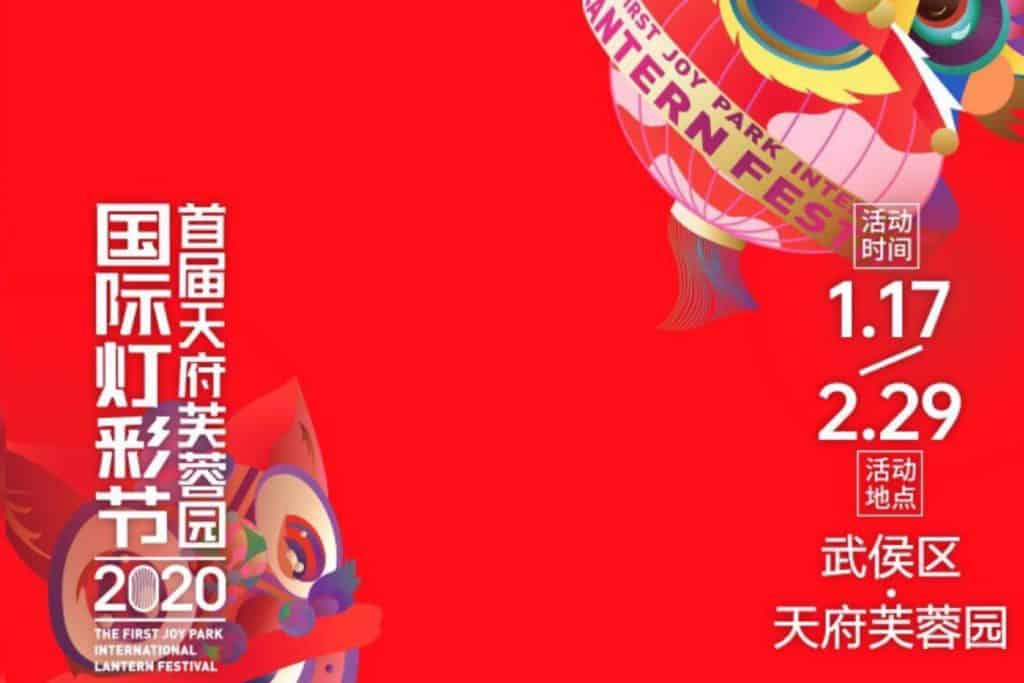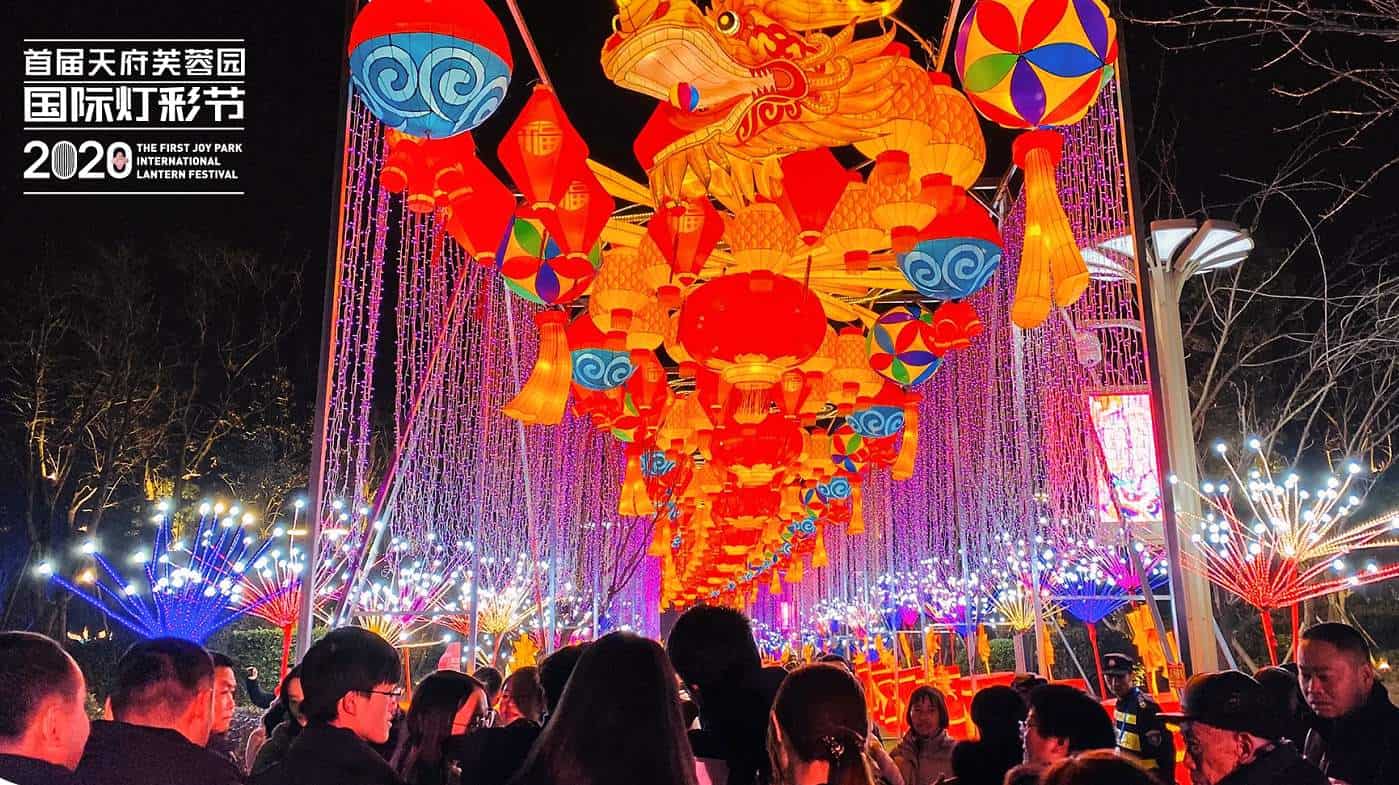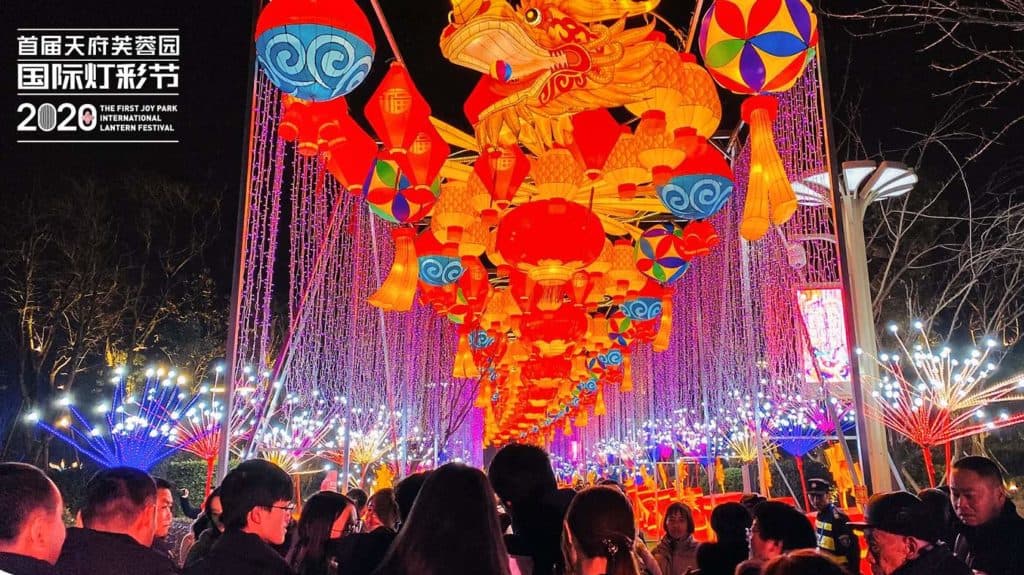 Time:
Jan. 17th-Feb. 29th
Tickets:
Jan. 25-31, Feb. 8: 80RMB
Regular: 60RMB
Location:
Joy Park 天府芙蓉园
No.69 Cuma Rd. Section 1 , Wuhou District
武侯区簇马路一段69号
How to get there?
Bus: 57,131,151,179,213,339,521,802,803,807 武侯大道川藏路口站
261簇马路站
Metro: Line 10, Huaxing Station Exit C for shuttle
scan QR code down below for tickets
2.2020 Chengdu Jinsha Sun Festival 2020成都金沙太阳节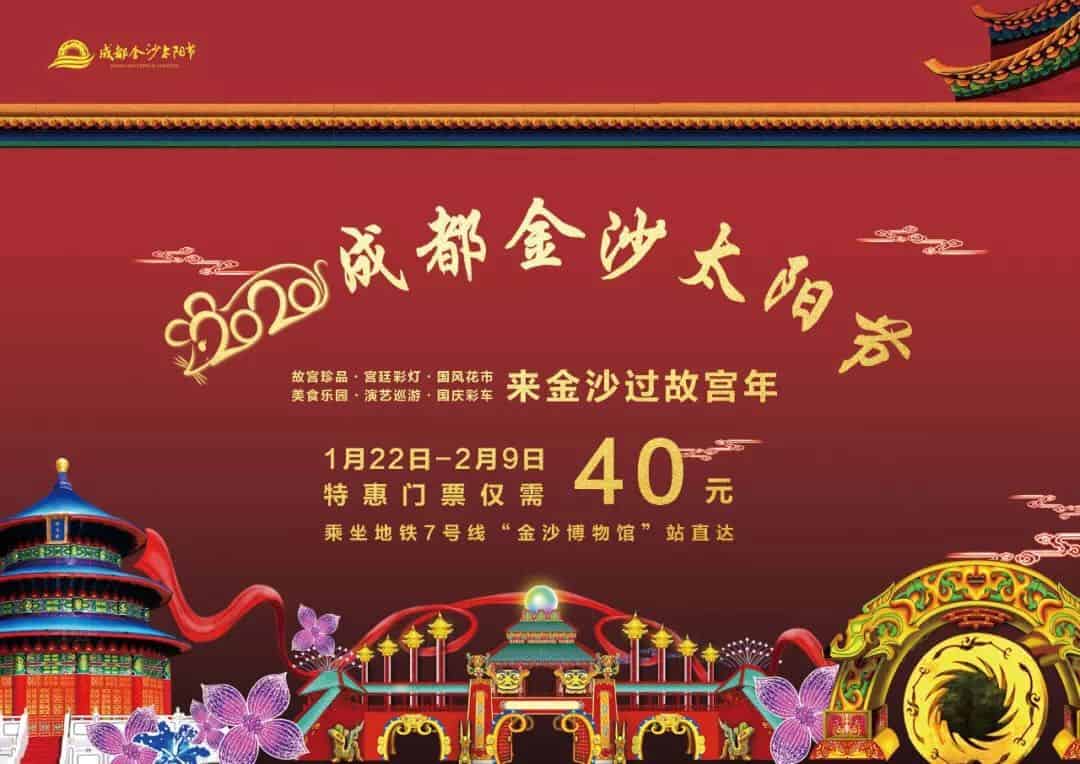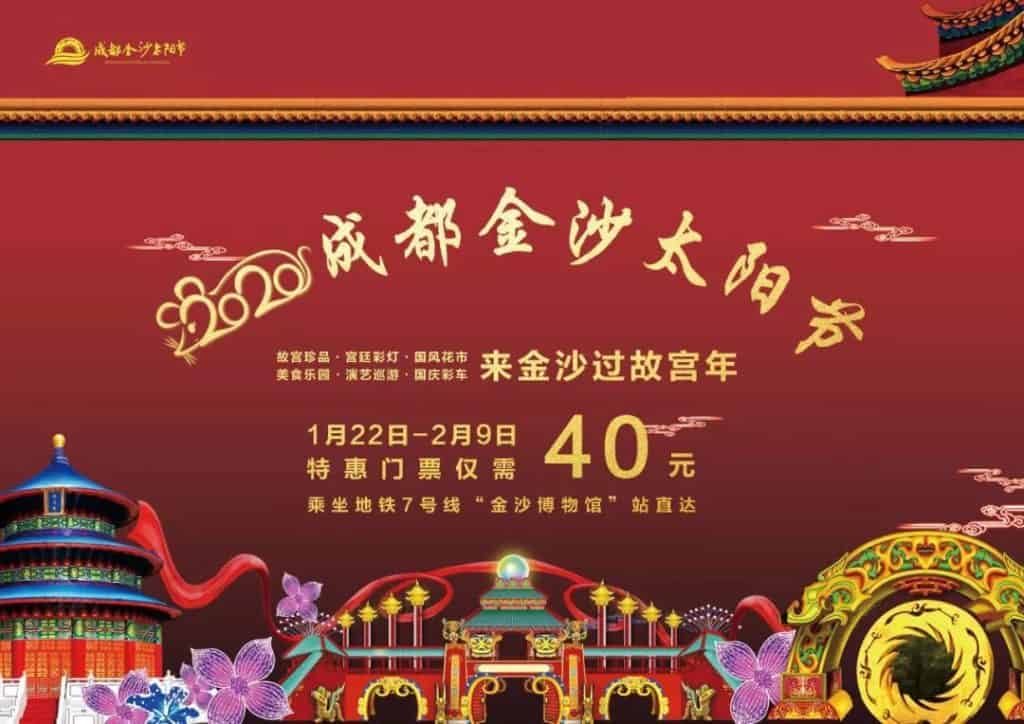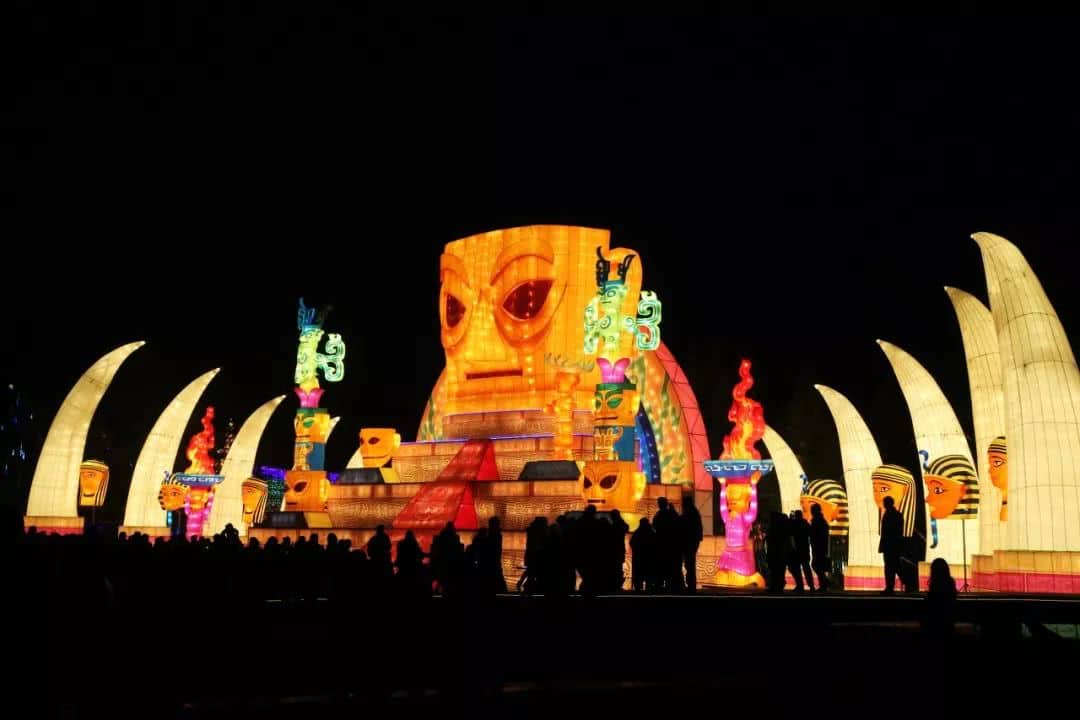 The theme of 2020 Jinsha Sun Festival is "Royal Court New Year in Jinsha". You can enjoy lantern show, interactive performances, Jinsha flower market, and experience the red walls and gold tiles of the Forbidden City. 
Time:
Jan. 22th-Feb. 9th
08:00-22:00
Tickets:
40RMB
Location:
Jinsha Site Musuem
金沙遗址博物馆
No.2 Jinsha Site Rd,. Qingyang District
青羊区金沙遗址路2号
How to get there?
Metro: Line 7, Jinsha Site Museum Exit C
3. The 52nd Chengdu International Panda Lantern Festival
第52届成都国际熊猫灯会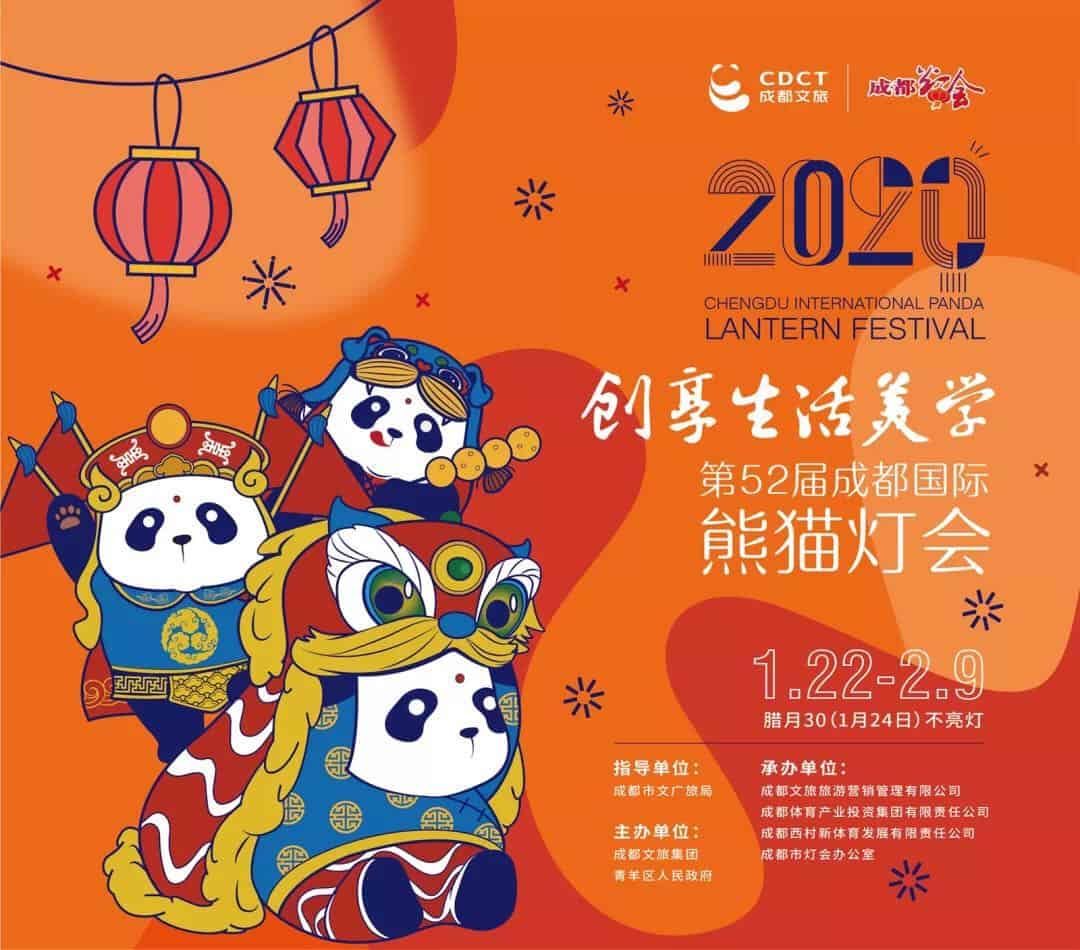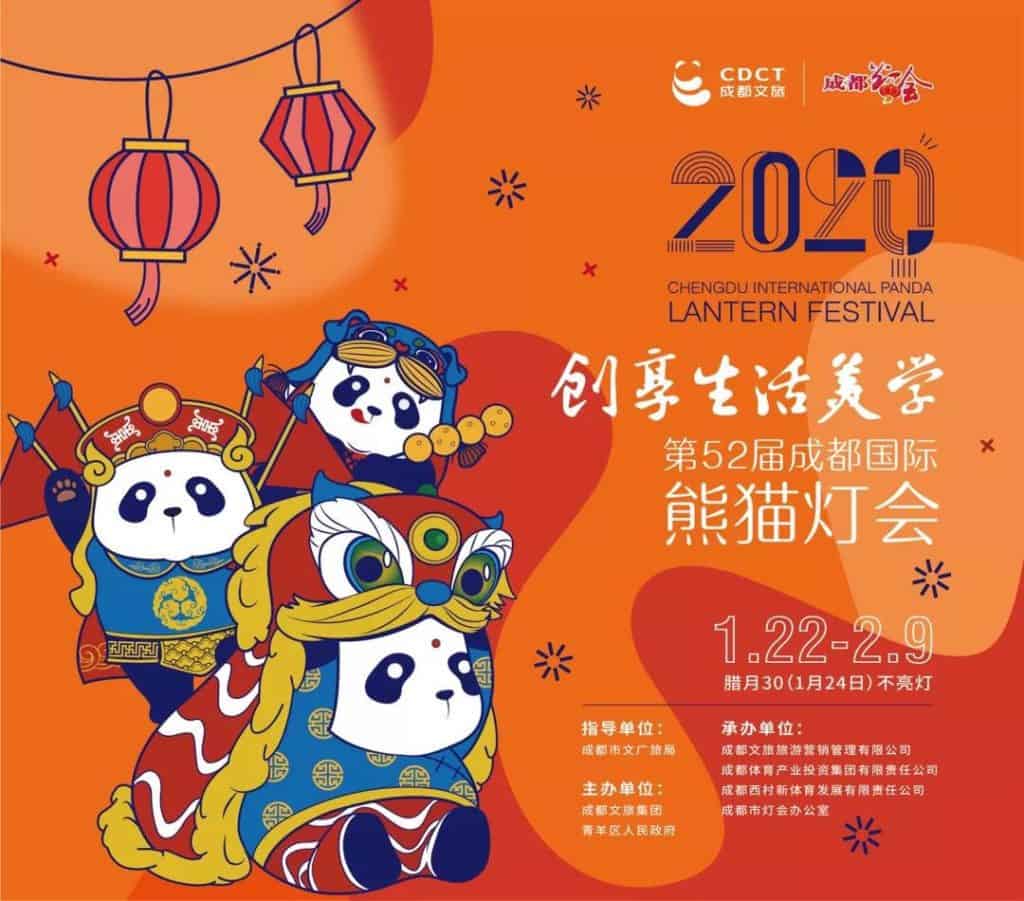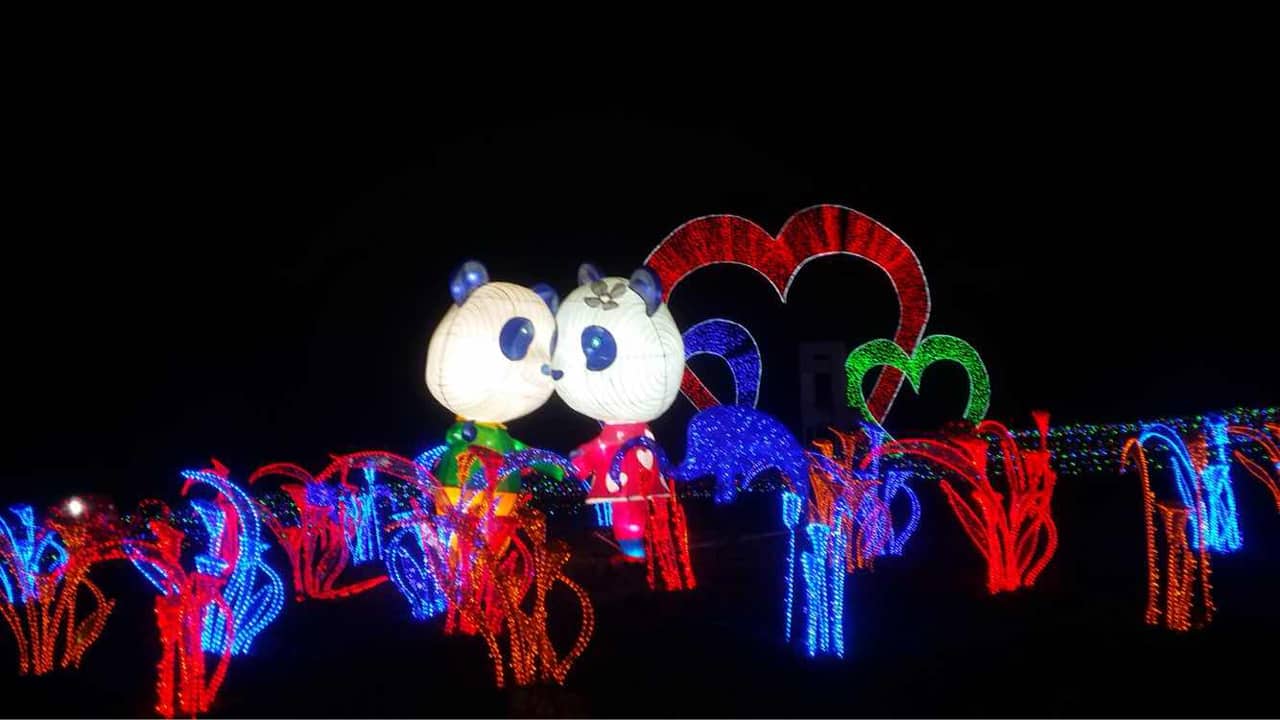 The 52nd Chengdu International Panda Lantern Show at West Village.
Time:
19:00 Jan. 22nd-Feb. 9th (no lantern show on Jan. 24th)
Tickets: FREE
Location:
West Village 西村大院
No.1 Beisen North Rd., Qingyang District
成都青羊区贝森北路1号
Tel.:
028-62336668
How to get there?
Bus: 35,164,415,445 谢家祠站or贝森北路站
Metro: Line 7, Cultural Palace Exit A1 about 1km walk
Lantern Festivals around Chengdu
1.Pingle Ancient Town Music and Light Festival 平乐古镇音乐灯光节
Pingle Ancient Town is located in the 70 miles away from Chengdu city. You can see balloons everywhere in the town and every house is decorated with lanterns. The town is bustling with festive atmosphere.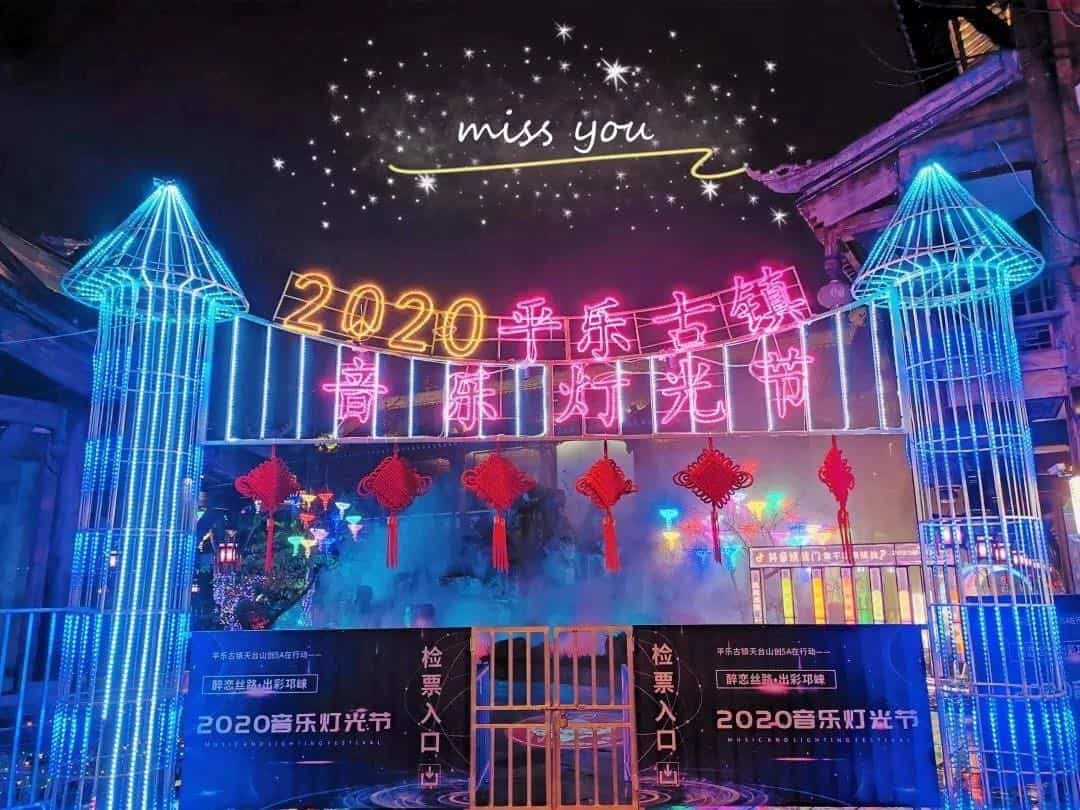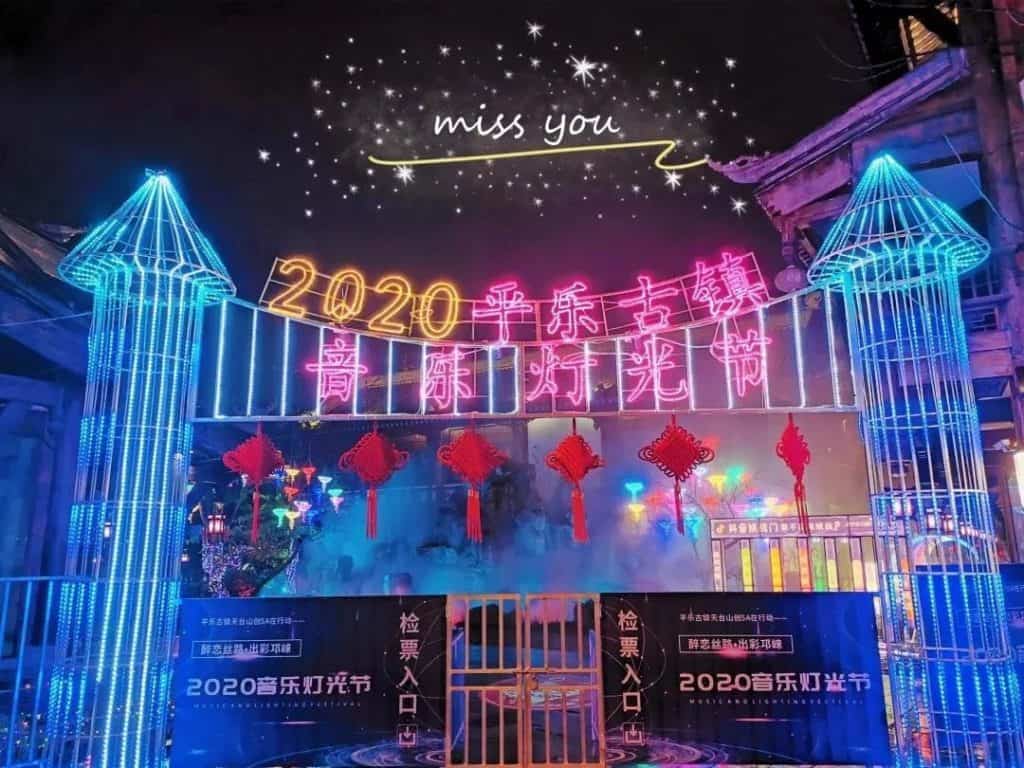 Time: Jan. 20th-Mar. 14th
Tickets: 40 RMB
Location:
Pingsha Luoyan, Pingle Ancient Town
平乐古镇平沙落雁
How to get there?
Bus: Xinnanmen, Chadianzi Bus Station to Qionglai Station 27RMB
High-speed Railway: Chengdu West Station to Qionglai Station 25 RMB
The distance between Qionglai Station and Pingle Ancient Town is 18 km, you can take bus 308 or 304 to the town or order a taxi, usually is around 50 RMB.
2. Huanglongxi Happy Idyll Campfire & Cute Pets Lantern Festival
黄龙溪欢乐田园篝火萌宠灯会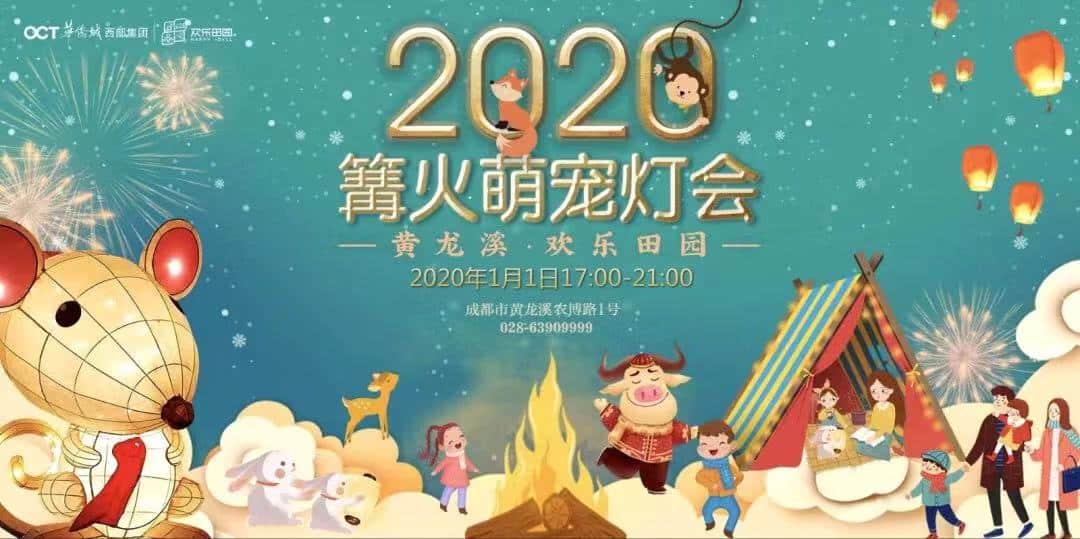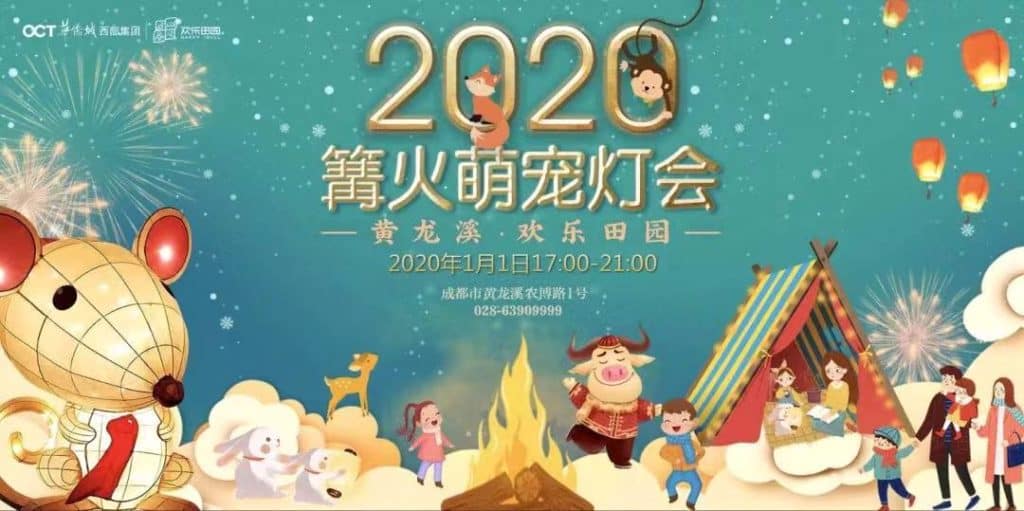 Located around 40 km from Chengdu, Huanglongxi Lantern Festival has 2 sections for you to choose from, daily time for adventures and night time (17:00-20:00).
Time:
Jan. 1st-Feb.9th
Tickets:
30 RMB
Location:
Huanglongxi Happy Idyll
黄龙溪欢乐田园
No.1 Nongbo Rd., Huanglongxi
双流区农博路1号
How to get there?
Bus and Metro: Line 5, Huilong Station-S18/S18K to 黄龙溪站
3. Dujiangyan Lantern Show 
都江堰赵公山主题灯会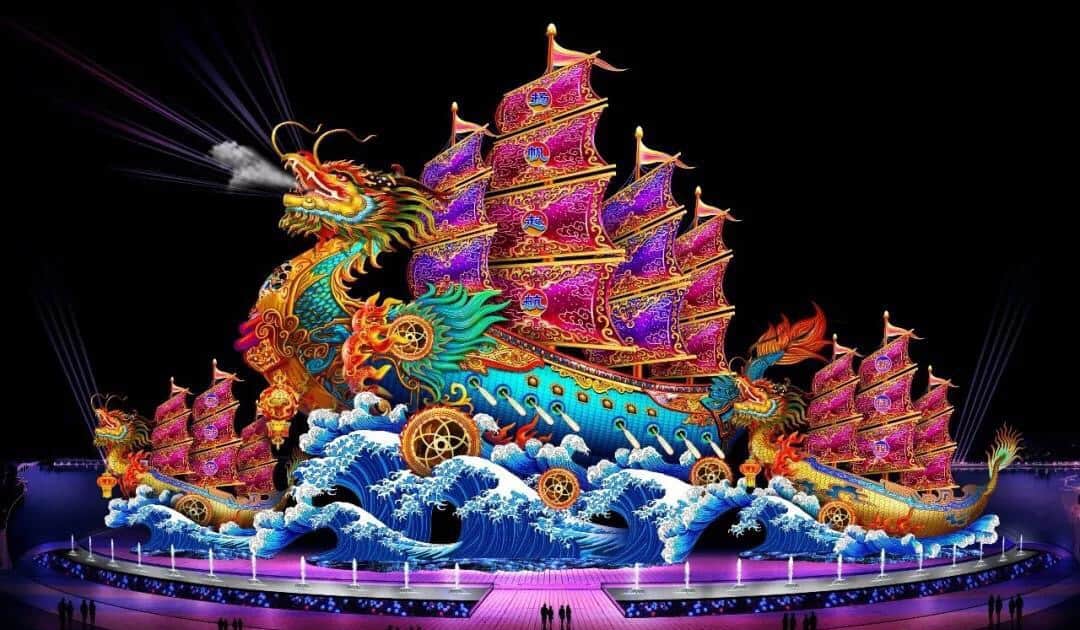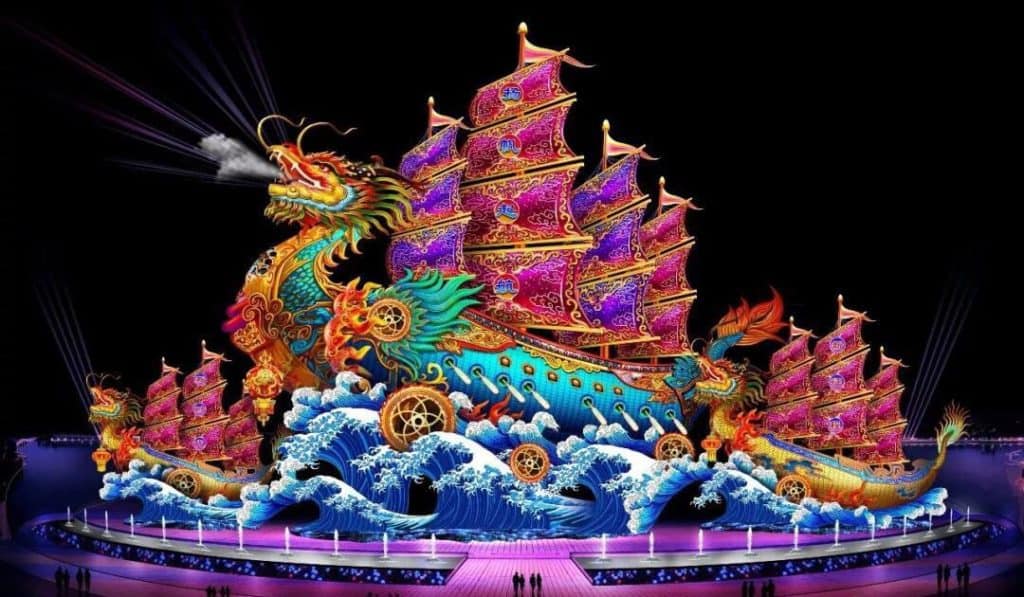 Time: 
Jan. 18th-Feb.8th
Tickets:
30 RMB
Location:
Dujiangyan Fruit Man Theme World
都江堰水果侠主题世界
138 Xinyu Avenue, Yutang Town, Dujiangyan
都江堰市玉堂镇鑫玉大道138号
How to get there?
19 minutes highspeed train from Xipu Station (10RMB)
30-40 minutes from North Train Station (15RMB)
Then a taxi ride
4. Zigong International Dinosaur Lantern Show 
第26届自贡国际恐龙灯会

The original, the biggest and the most famous, it is one of the largest folk cultural activities in China. Zigong's festival ranks among the top events celebrating heritage in modern times. The most famous and lavish lantern festival, combining classical Chinese art with state of the art lighting technology.
Time: Jan.17th – Mar. 10
Tickets: Normal: 70RMB
Weekend: 100RMB
Jan. 25-Feb. 8: 160RMB
Location:
Zigong Lantern Park
自贡彩灯公园
No. 6 Park Road, Ziliujing District
自贡市自流井区公园路6号
How to get there?
2.5 hr buses run from Beimen,Chadianzi Station every half hour (78RMB)
Around 500RMB by Didi
What's your plan for Spring Festival?

Any other suggestions?

Let us know in the comments below!