English speaking: Gleneagles Hospital 成都鹰阁医院
Gleneagles Hospital near the East Train Station is able to do rapid testing for 193RMB, and you're able to receive the test results the same or the next day. For all information, please call 028-6021666, then transfer number 1.
Address
Building A2, No. 5333, Jinxiu Road (next to west plaza of East Railway Station), Chenghua District, Chengdu.
锦绣大道5333号A2座(近东站西广场)
Tel.
028-60216666
Time
Mon. – Fri. 08:00-17:00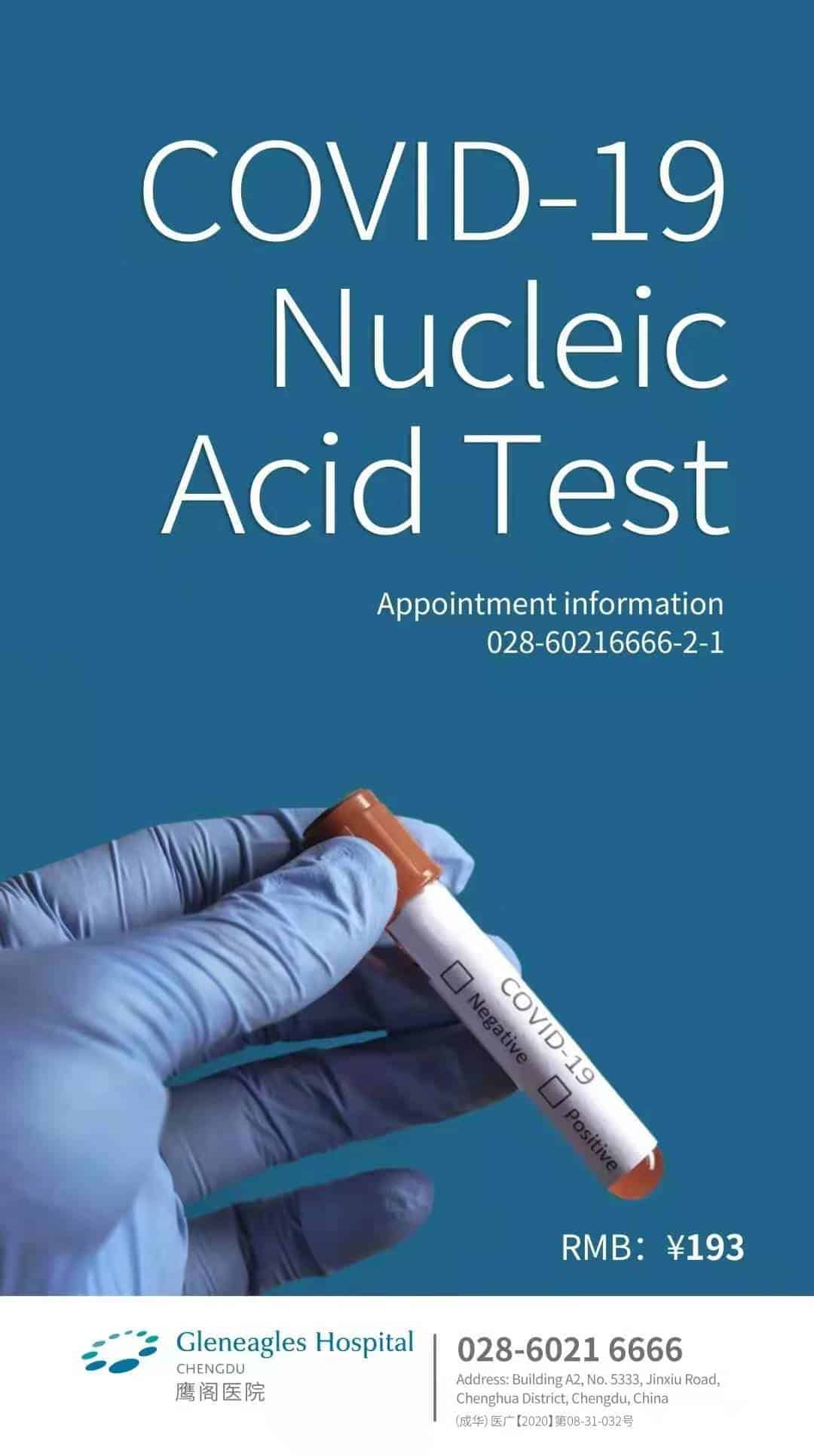 Find a Test Center near you via WeChat
If you have the help of a Chinese friend, they can help you find a test center near you via WeChat. They can found via the Pay > Health option.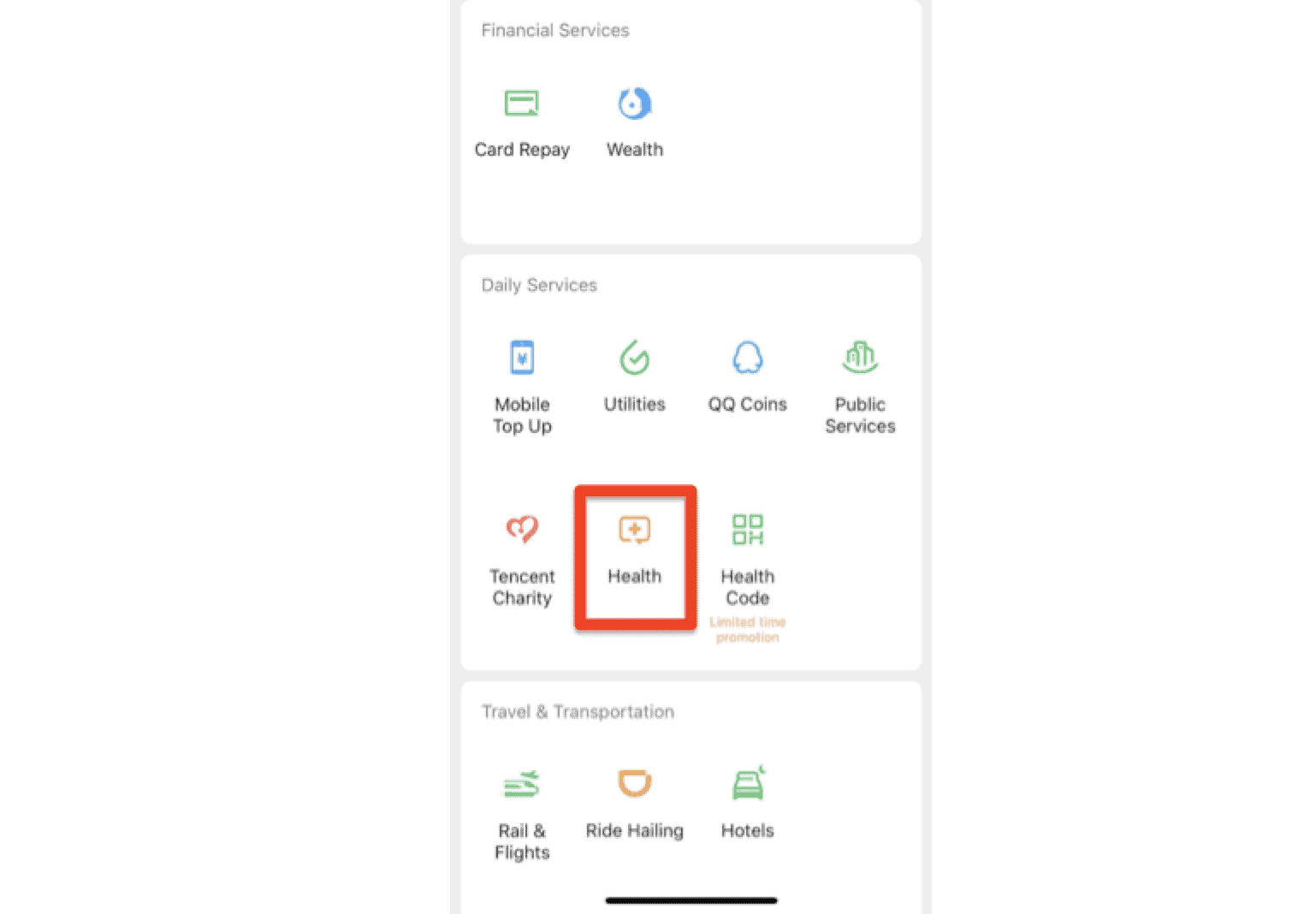 Dedicated Hospitals in Chengdu
Do you have a fever and/ or other symptoms of the coronavirus? Not every hospital accepts you, you need go to one of them listed below. Check out the 141 hospitals and centers where you can be tested for COVID-19 in Chengdu (click the image to enlarge):