English speaking: Gleneagles Hospital 成都鹰阁医院
Located right next to the East Railway Station, Gleneagles Hospital Chengdu has won the trust and praise of patients for its high-quality clinical care, exceptional standards, guaranteed safety, and impeccable all-around care.
The price for a COVID-19 NAAT (throat swab) at Gleneagles Hospital is 100RMB, and you can get the report 48hrs afterwards.
Address
Building A2, No. 5333, Jinxiu Road (next to west plaza of East Railway Station), Chenghua District, Chengdu.
锦绣大道5333号A2座(近东站西广场)
Tel.
028-60216666
Time
Mon. – Fri. 08:00-17:00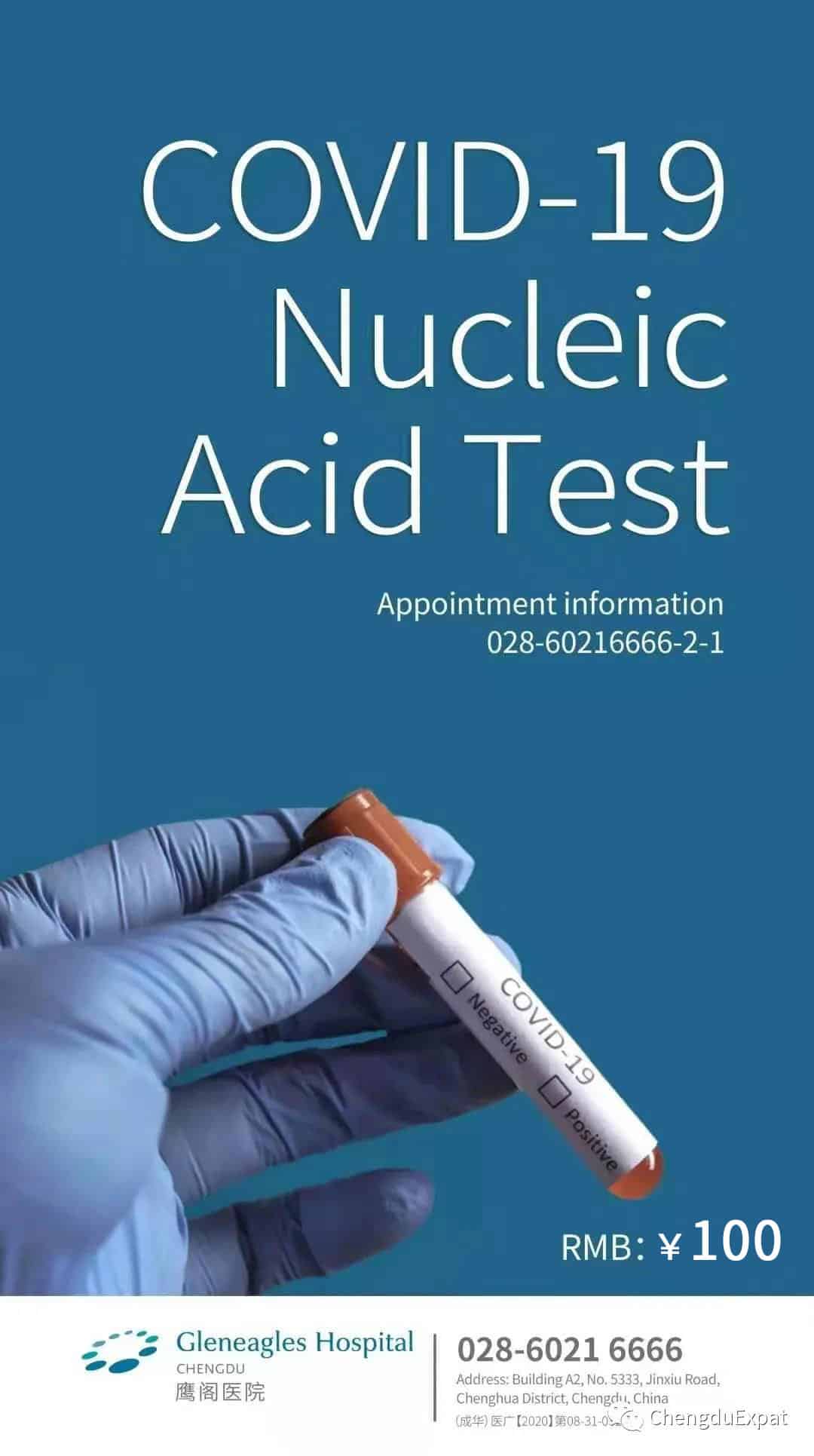 Find a Test Center near you via WeChat
If you have the help of a Chinese friend, they can help you find a test center near you via WeChat. In WeChat setting, go to Me > Pay > Health > .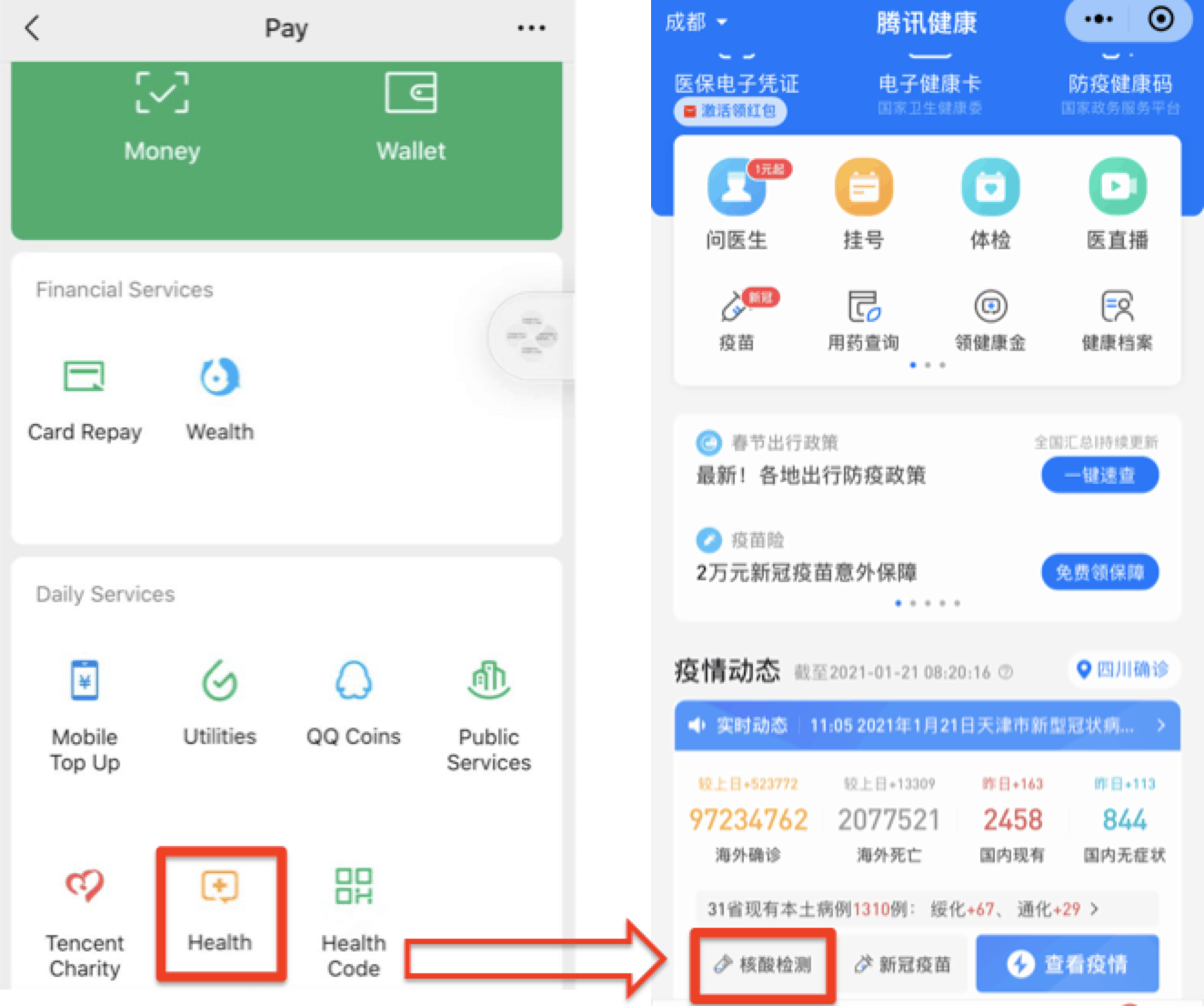 Dedicated Hospitals in Chengdu
Do you have a fever and/ or other symptoms of the coronavirus? Not every hospital accepts you, you need go to one of them listed below. Check out the 141 hospitals and centers where you can be tested for COVID-19 in Chengdu (click the image to enlarge):