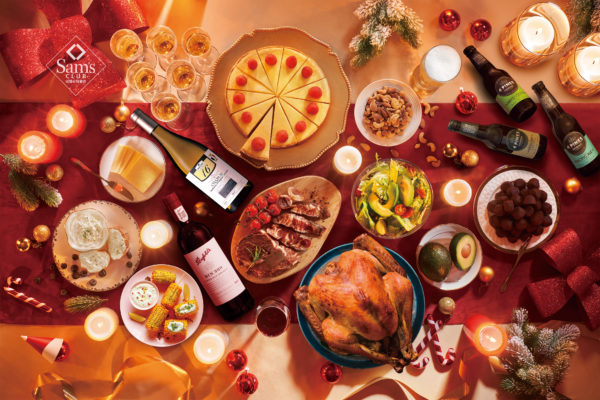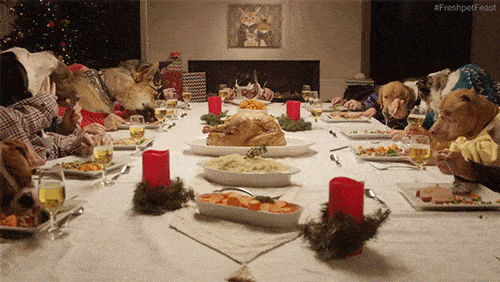 Like many people, we're cooking up a big meal for friends this year, and had heard that Sam's Club had everything we would need for the big day; Christmas decorations, gifts, imported cuts of meat, cheese, wines, pre-made party food, and western style baked goods. So we went to check it out.
Christmas dinner sorted. Thanks boss. 
There are 2 branches currently in the city, Sam's Club (North) and Sam's Club (South). We headed south on Line One to the new club across Luxehills, with our food writer, who'll be sharing some recipes for the big day, along with other Chengdu foodies next week.
The new Sam's Club down South.
When you enter on the second floor of Sam's Club, you'll find electronics, imported cosmetics, clothes, toys, and other great Christmas gifts. They also have an optician, pharmacy, and stock lots of imported supplements, and protein powders.
As you head down to the ground floor, you'll be hit with the smell of Sam's Club's fresh bakery. They had us drooling over cinnamon buns, scones, cheese rolls, and fresh baguettes. For Christmas day, we'll be picking up one of their huge red velvet cakes, with cream cheese frosting, and some baguettes for our cheese board.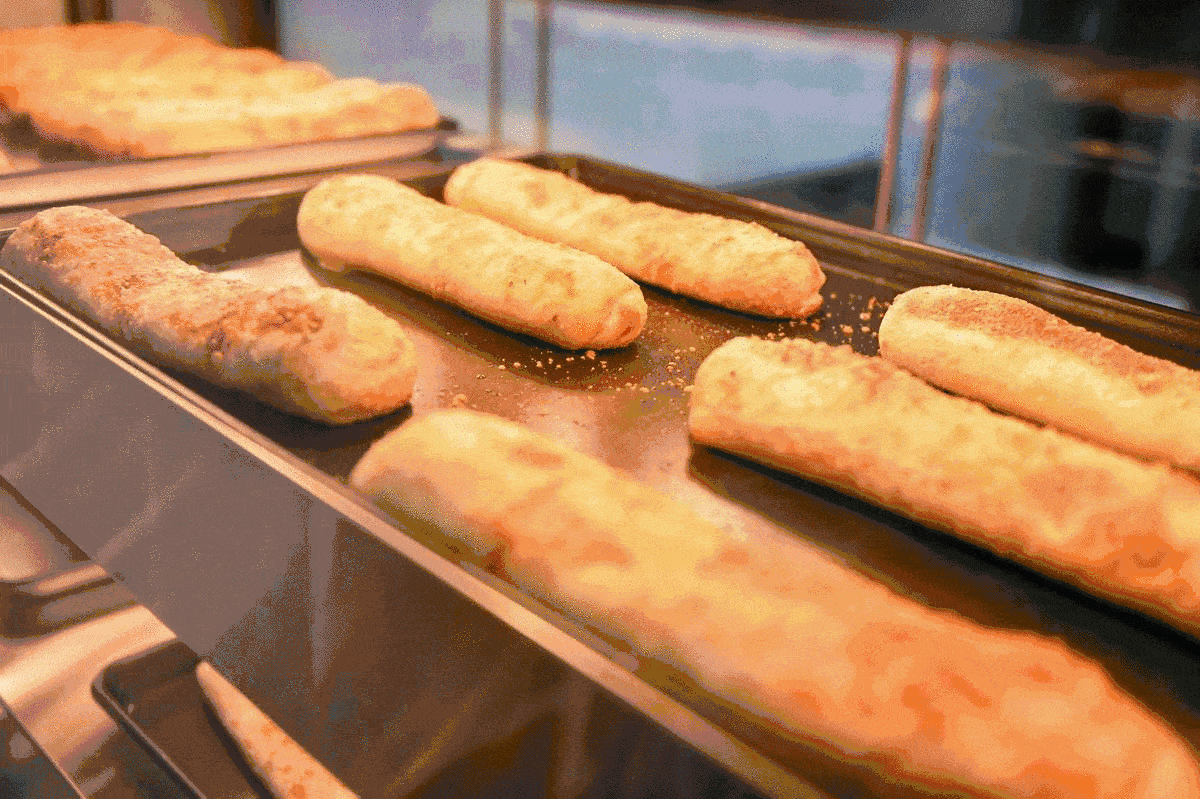 Sam's Club have a really impressive butcher. They're well stocked with a wide range of steaks, from chuck to Wagu. They have marinated herby lamb chops ready for roasting, and big sides of salmon, oysters, and fresh shrimp. We'll be curing a side of salmon to make Gravadlax for Christmas day. They also have beautiful looking roasting joints of beef – as a good alternative to turkey.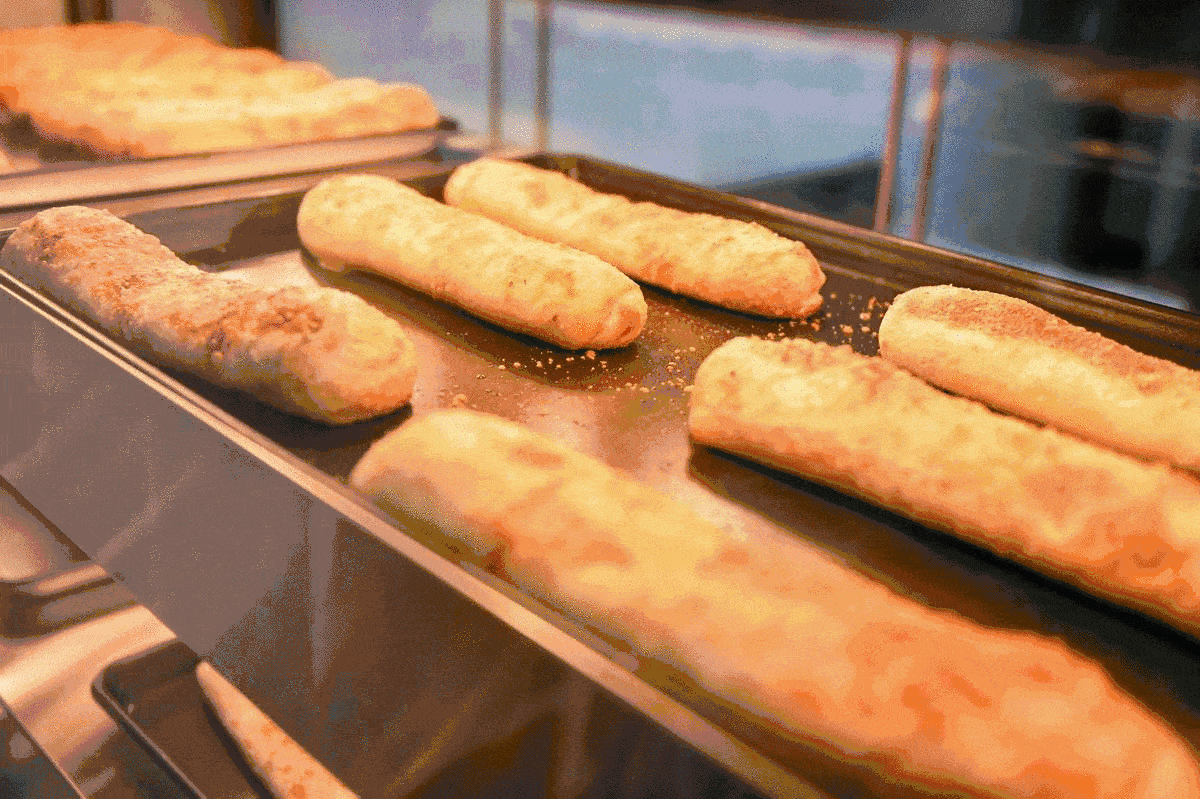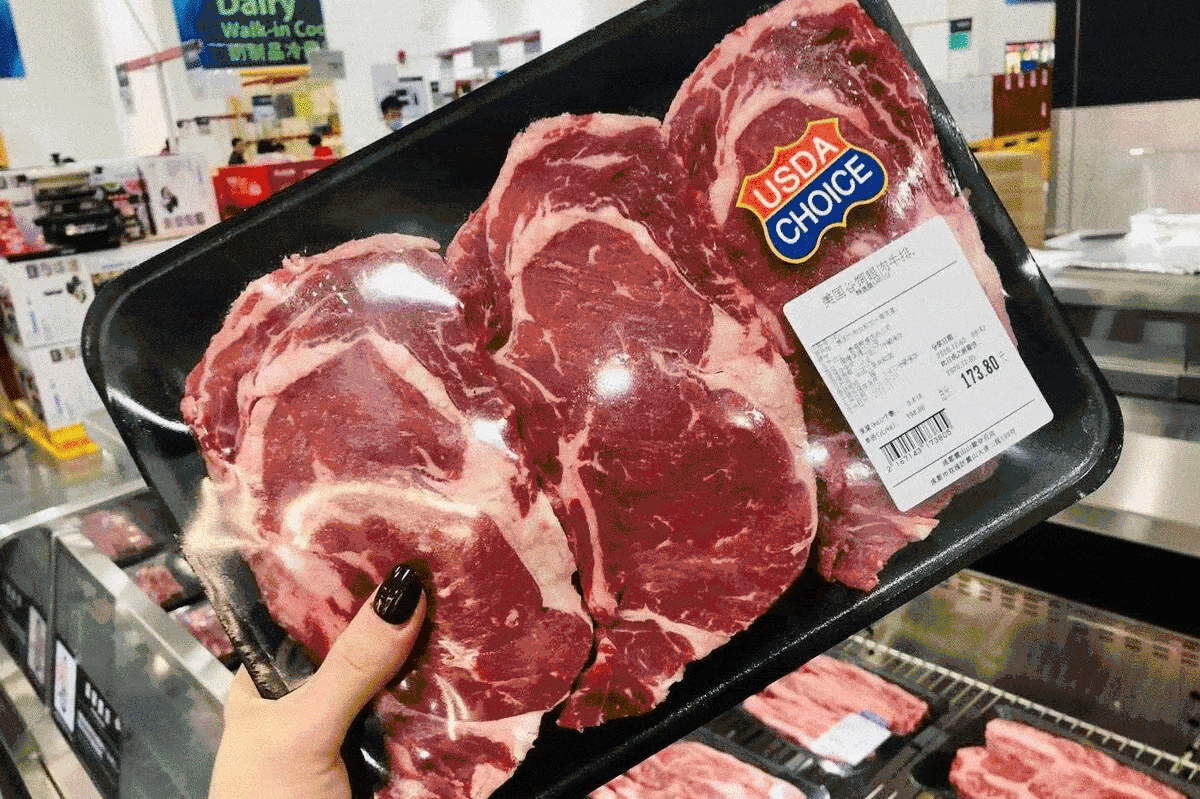 If you're after some saussies for Christmas breakfast they've got plenty, along with ready-cut cured meats – which will go down a treat, as an appetizer, or as a charcuterie platter.
In the chilled section, in the Member's Mark range, which guarantees freshness and quality; they have pre-portioned salmon, tuna, and a huge selection of shrimp. 
If you're looking to chill this Christmas, but still fancy a treat- the Sam's Club deli has some pretty exciting treats; ready cooked whole rotisseries chickens (for only 39.80RMB), prawn platters, sandwiches, wraps, and sushi plates!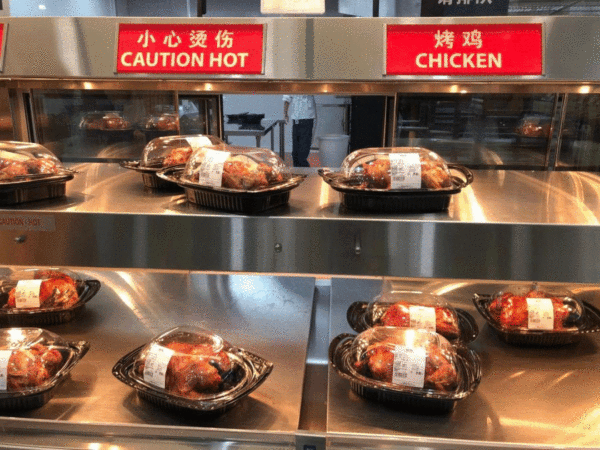 The dairy section at Sam's Club has a good selection of cheese, perfect for a Christmas cheese board. We were really excited to see bocconcini, which will be great as little appetizers, on cocktail sticks with the brightly coloured baby tomatoes Sam's Club have in their veg section.
Planning out our cheese board. 
They also have a dairy range for baking; with whipped cream, mascarpone, and butter. Tiramisu anyone?
The wine selection at Sam's Club is vast, stocking everything from Maker's Mark table wines, to Prosecco, and Champagne. They also have a great selection of spirits, with gift boxes, perfect for Secret Santa gifts.
Dried Fruit, Nuts & Confectionary
If Christmas isn't Christmas for you without some festive baking, Sam's Club stock a huge array of dried fruits, nuts, and spices. They also have a wide variety of imported chocolaty treats, and biscuits – which will make perfect stocking fillers.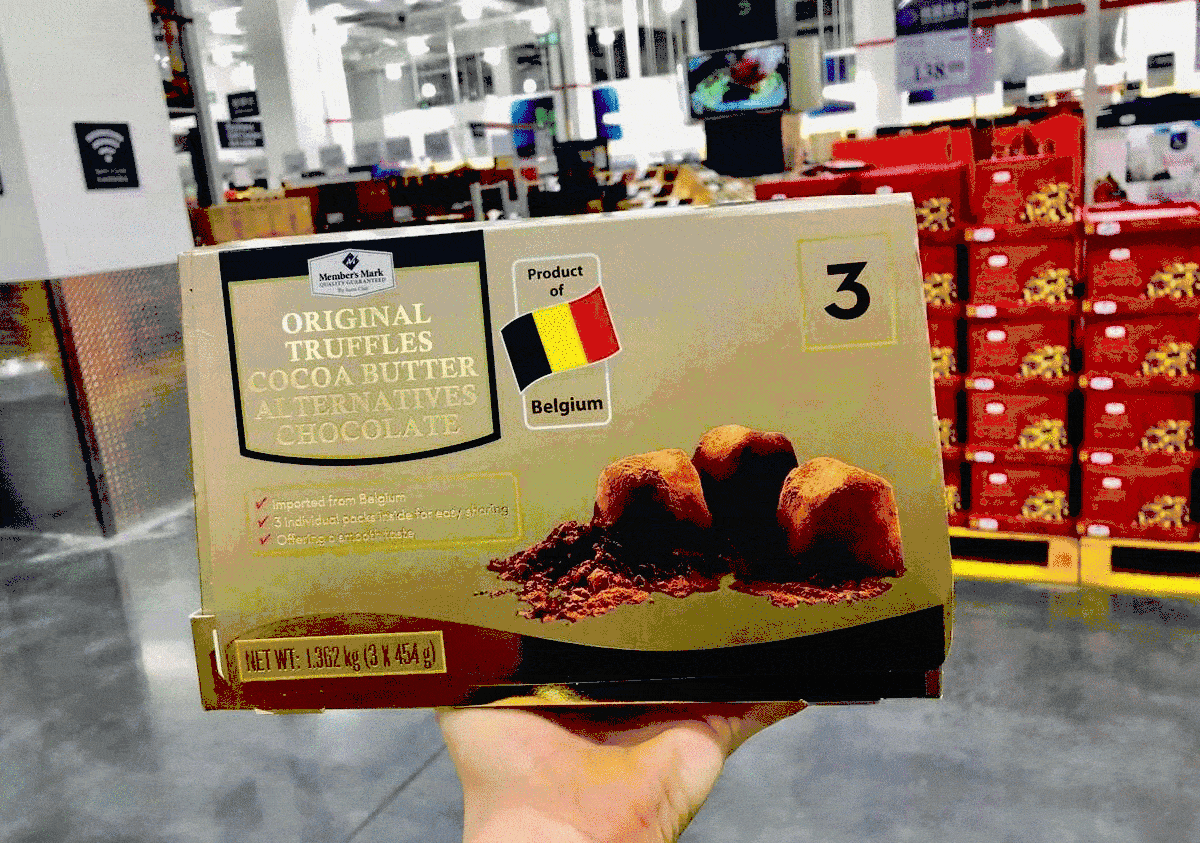 ---
After all that excitement, we finished our trip to Sam's Club by stopping off in their cafe for a snack…  They serve up some of the products they stock in store like hotdogs, pizza, and wings.
With not too long to go until Christmas, we better get cooking!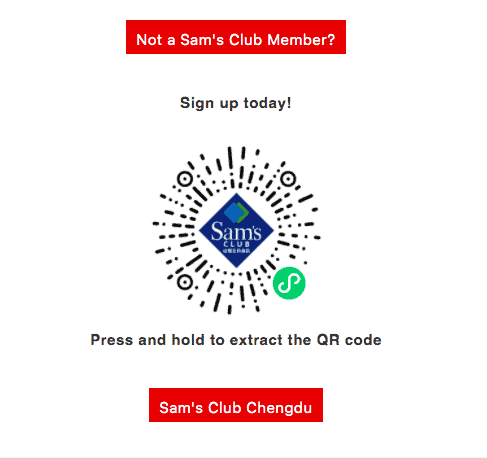 Press and hold to extract the QR code
No.223 3rd Ring Road 1st Section, Jinniu District
 Sam's Club (South): 
成都市双流区麓山大道二段199号(和悦广场店)
Bingjiang Heyue Square, intersection of Lushan road and Hongxin road, Shuangliu District, Tianfu New Area
08:00 – 22:00 (every day)
08:00 – 20:00 (Chinese New Year Eve)