Maserati's legendary story began 105 years ago when the Maserati brothers, Alfieri, Ettore and Ernesto, painted "Alfieri Maserati" outside a garage with a workshop in Bologna, Italy. Their vision, enthusiasm and expertise led them to become a global brand, universally recognized as a symbol of motoring excellence.
1914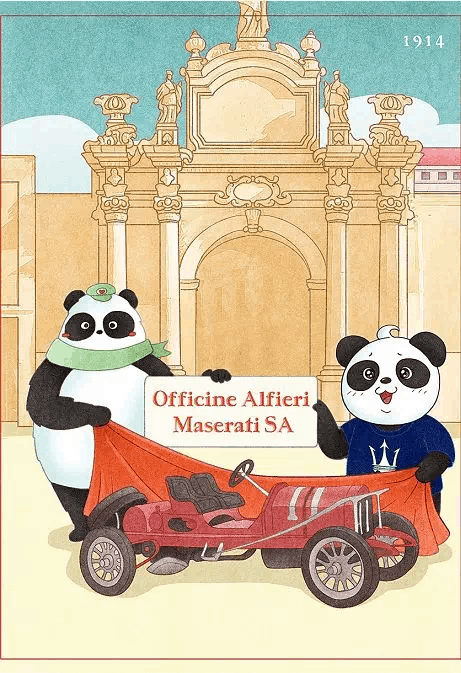 Alfieri, Ettore and Ernesto Maserati open the "Società Anonima Officine Alfieri Maserati", a car workshop at 1, via de'Pepoli in Bologna.
1926
Maserati's first original creation: the Tipo 26. It was the first car named Maserati and it proudly displays the soon-to-be-famous Trident logo.
1953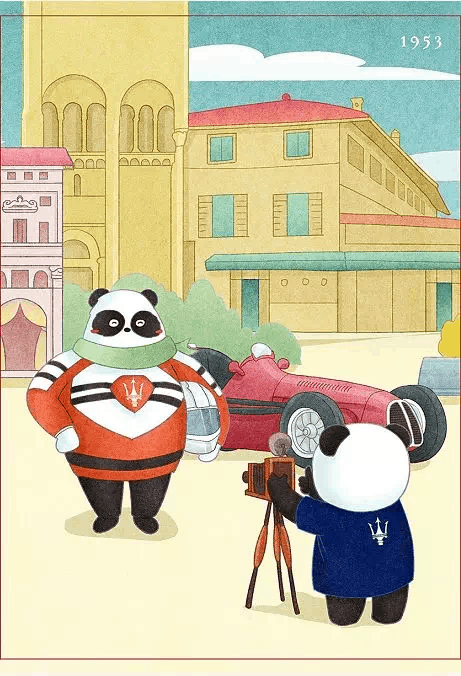 Juan Manuel Fangio wins the Formula One world championship at the wheel of the A6GCM. It also marks Maserati's first winning in the championship series.
2007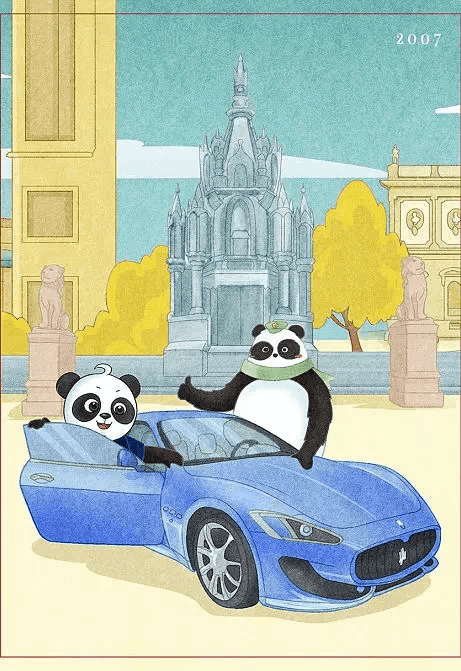 Quattroporte first appearance on the market at the Detroit Motor Show. Quattroporte is Maserati's first automatic car.
2016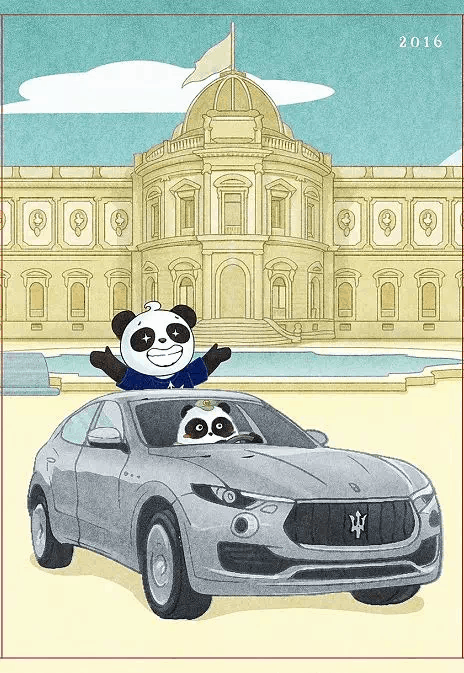 The brand continues to innovate thanks to the launch of Levante, Maserati's very first SUV.
2019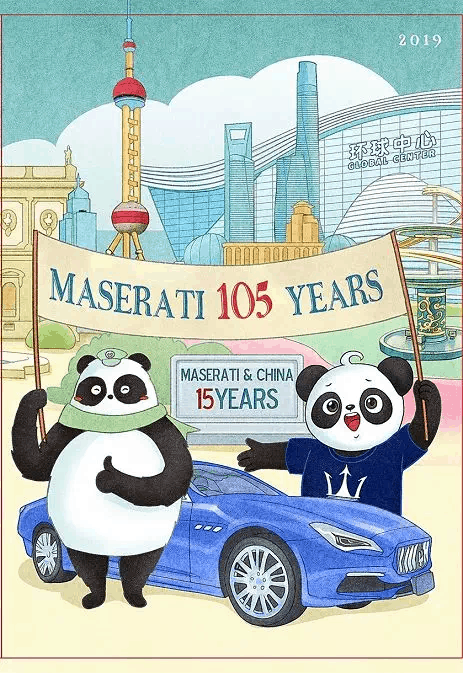 Maserati's 105th anniversary and 15 years since entering the China market.
2019 was a very special year for Maserati as the company celebrated its 15th anniversary since entering China. On this very special moment, Chengdu Poly Auto Maserati collaborate with Panda Post for the limited edition postcards.


As the first flagship store of Maserati in southwest China, Chengdu Poly Auto celebrates Maserati's anniversary with Panda Post in all places around the city.
青城山 Mount Qingcheng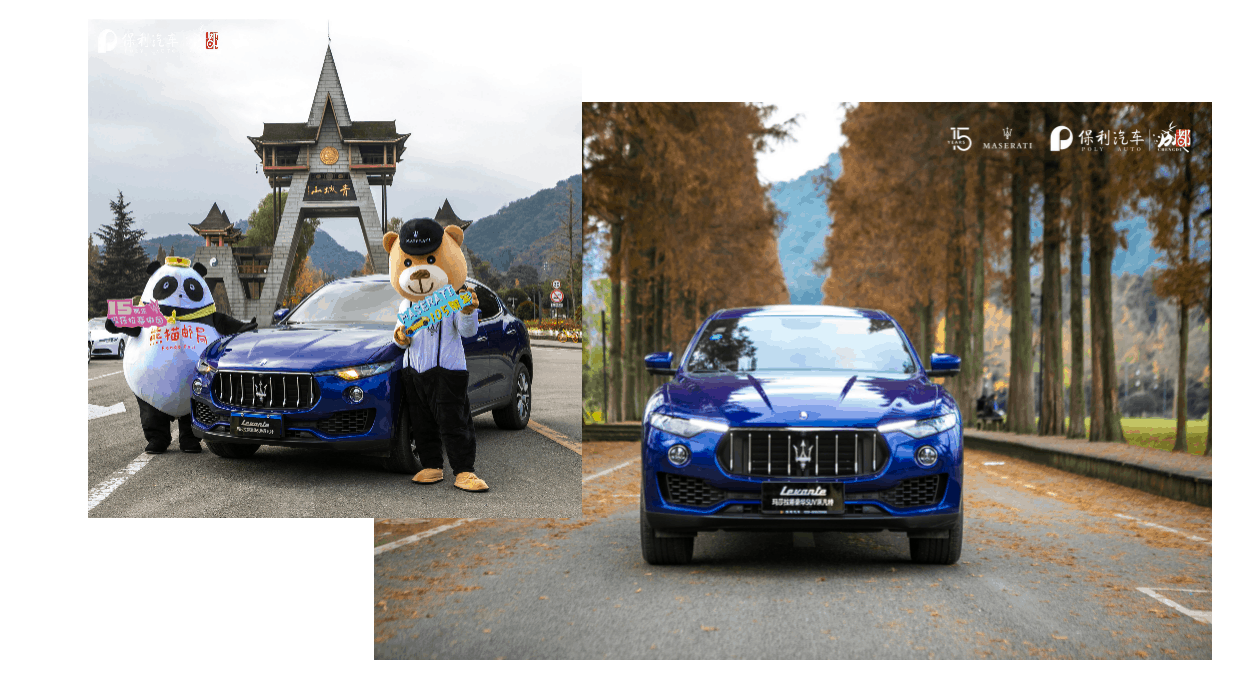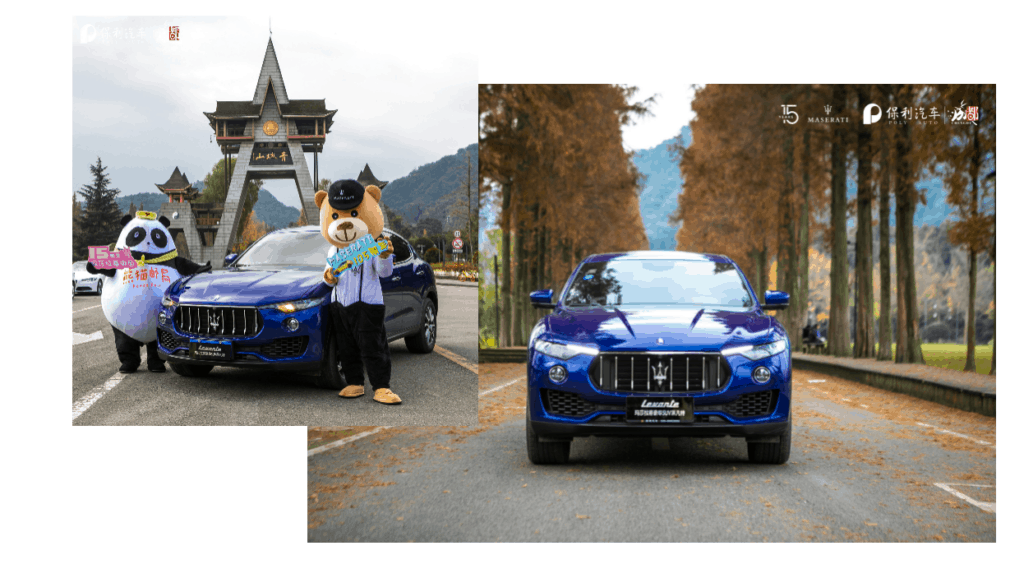 环球中心 Global Center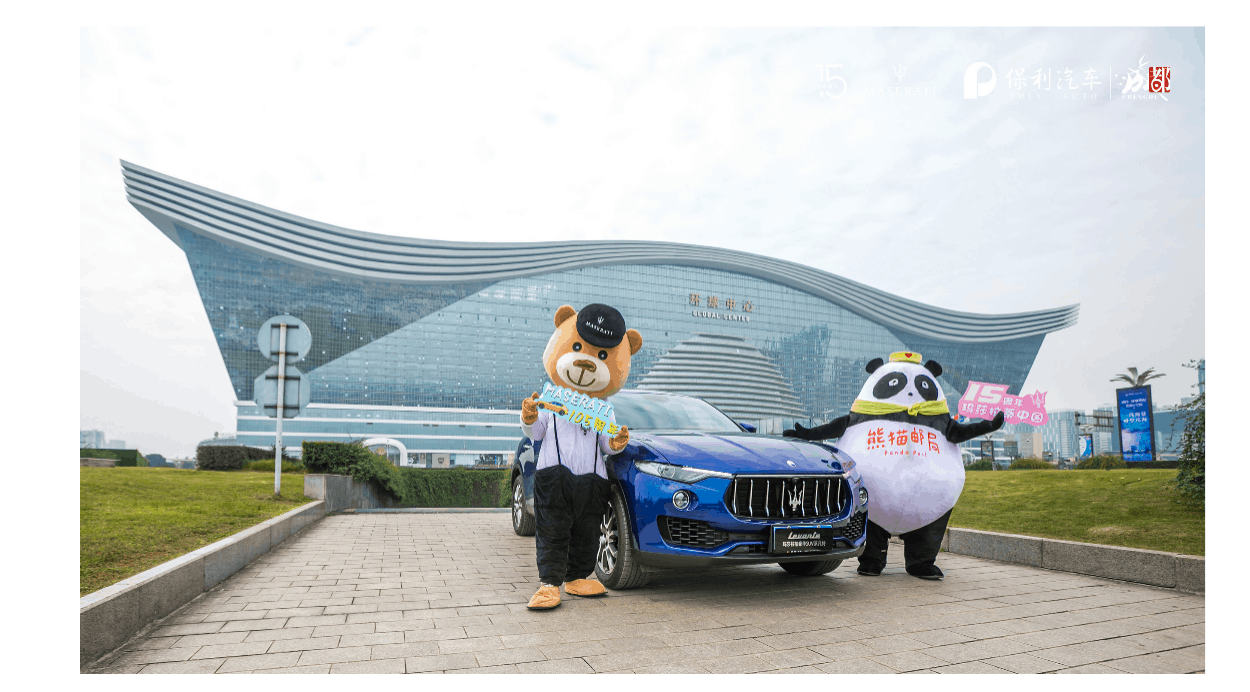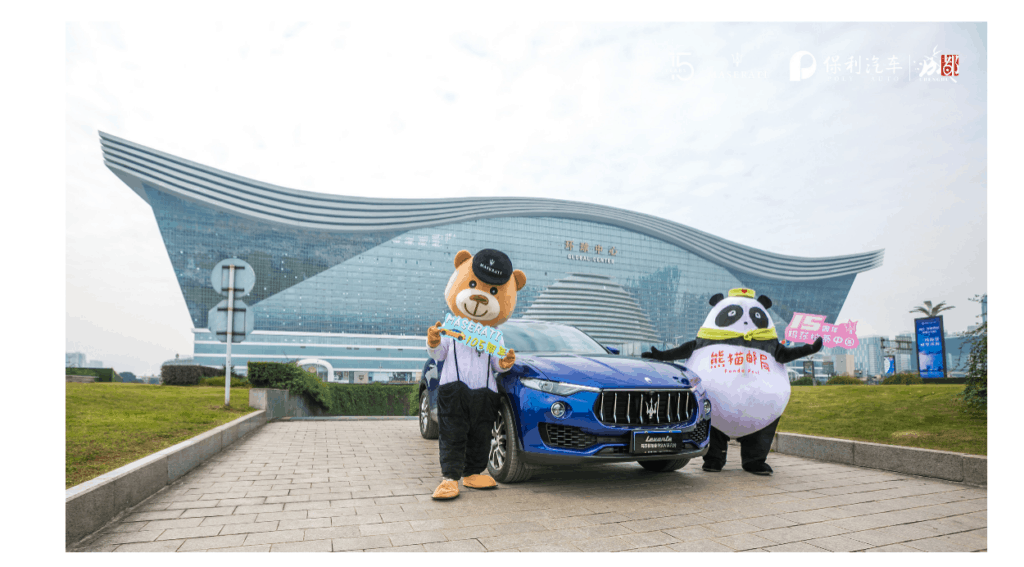 琴台故里 Qintai Hometown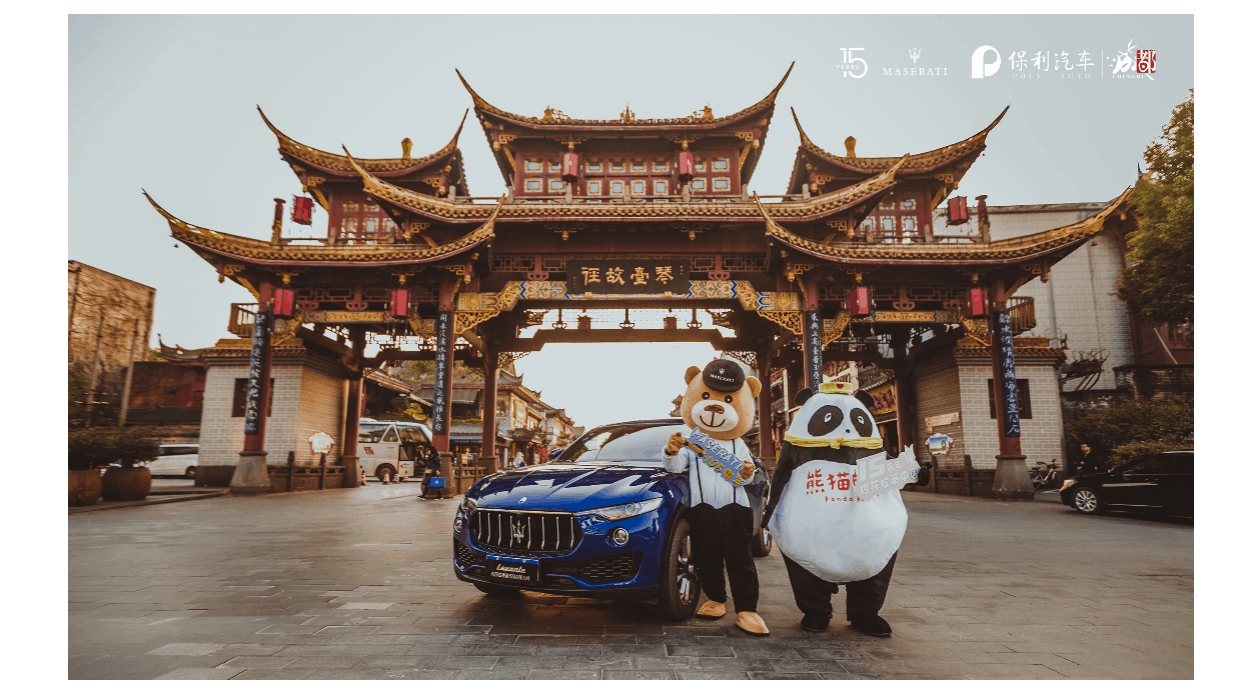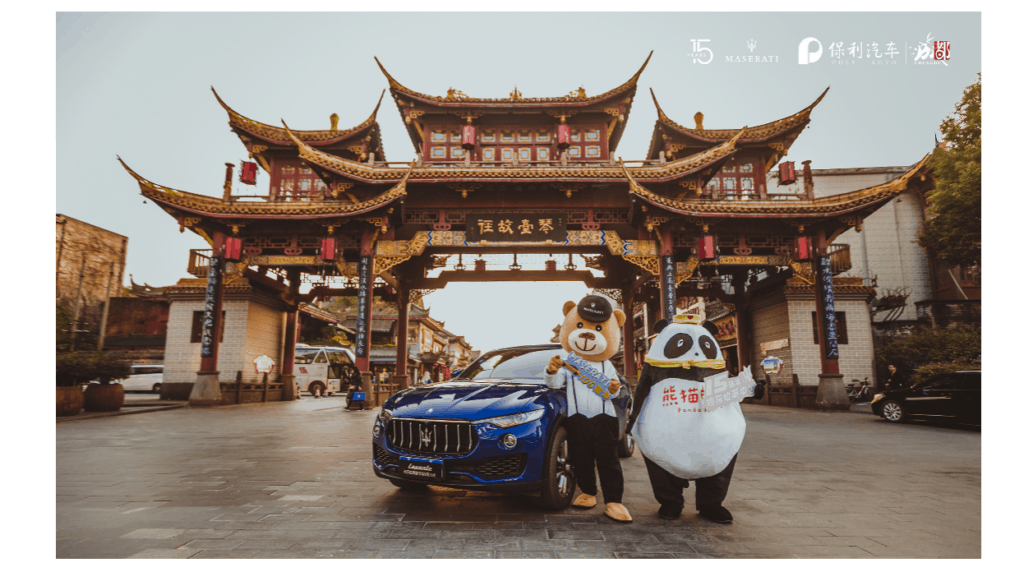 望江楼 Wangjiang Building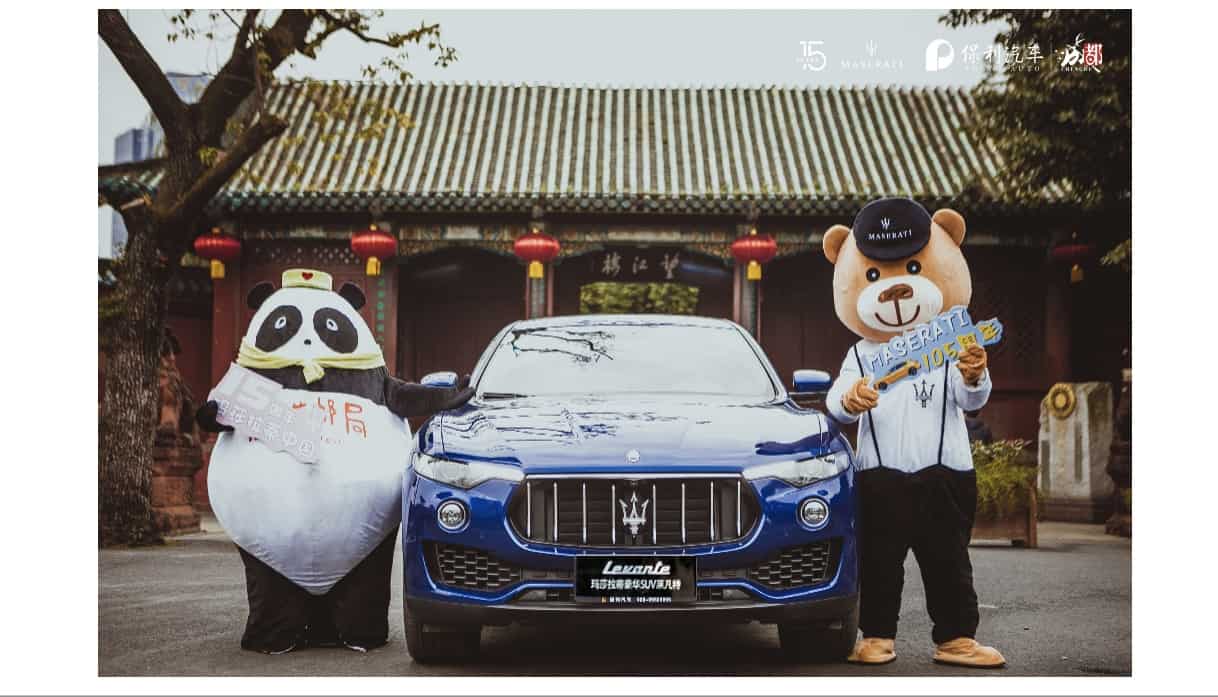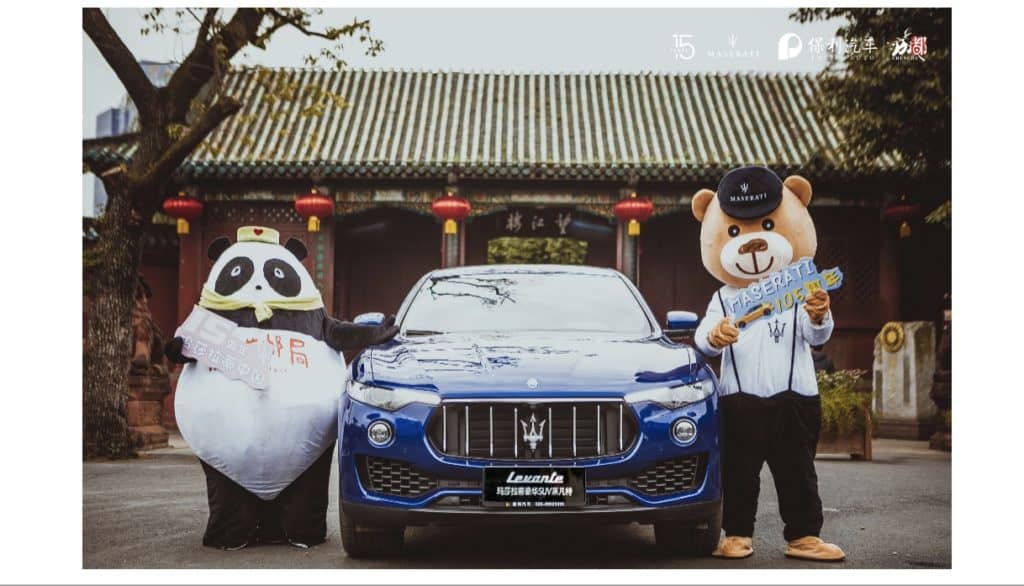 九眼桥 Jiuyanqiao Bridge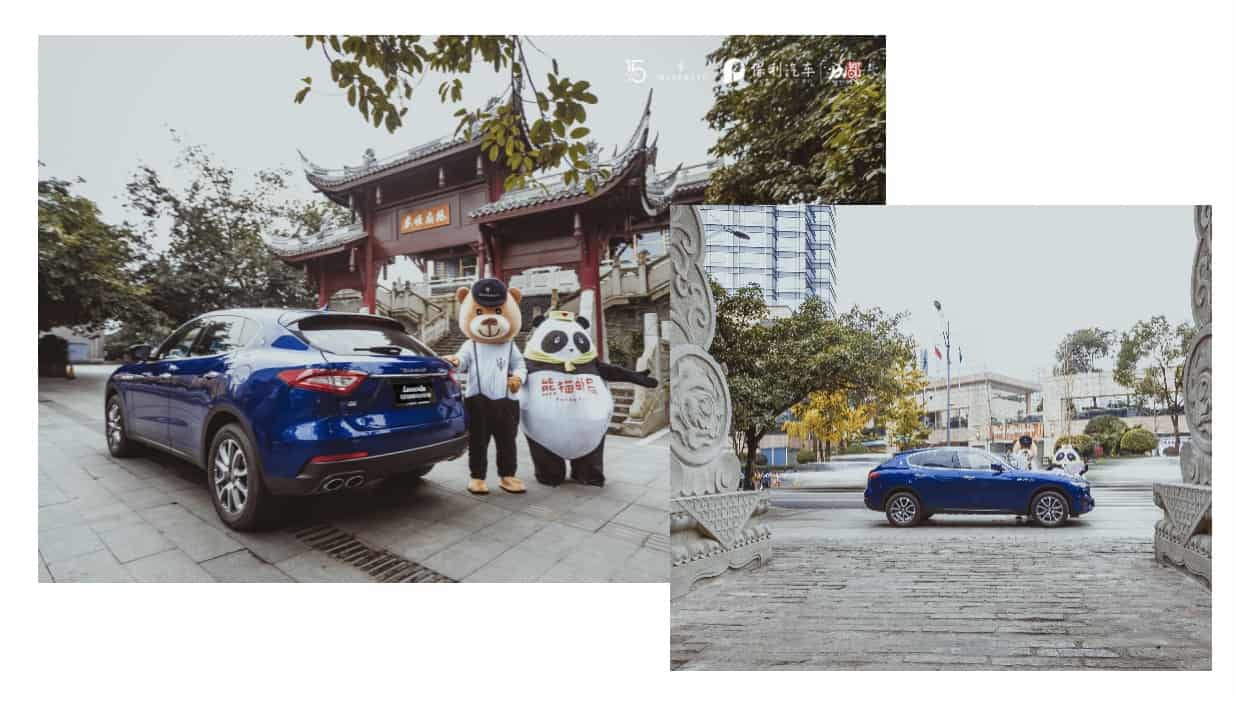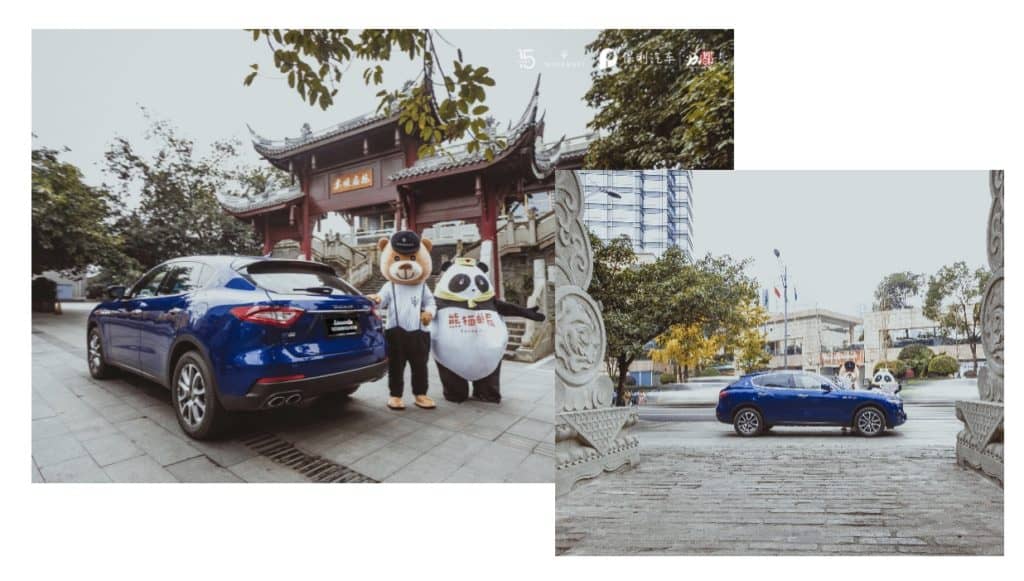 国际金融中心 International Financial Center