​Join us as we celebrate Jinli making Travel CNN's most beautiful street list, get excited for the new metro line and Christmas events, reminisce about previous events in the city and more.
Jiuzhai Valley Scenic Area Open to Individual Visitors
It has recently been announced that the Jiuzhai Valley Scenic Area is now going to be open for tourists to visit individually. As the maximum number of daily visitors allowed to enter the park has increased from 8,000 to 20,000 people. Only some specific regions of Jiuzhai Valley Scenic Area are open within a specific time period at the moment, from 8:30 to 17:00 every day. Tourists are also able to visit open spots including the Zharu Monastery in Zharu Valley, Shuzheng Valley (excluding the Sparkling Lake), Rize Valley (from Nuorilang to Wuhuahai), and Zechawa Valley. This is great news for tourism in the area as people will be able to explore the Jiuzhaigou in their own time and take in all its beauty.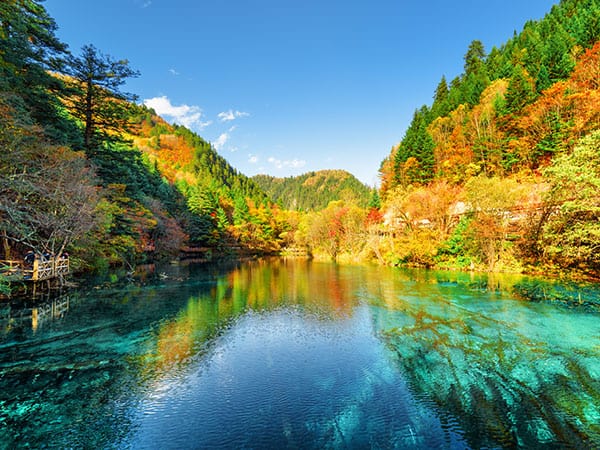 Currently, the tickets for Jiuzhai Valley Scenic Area with entry tickets are RMB 80/person being the off-season price and bus tickets are RMB 80/person. You have to pre-purchase tickets as there is no ticket window available at the site. Visitors are able to book entry and bus tickets online through the official website: www.abatour.com by inputting their identity information of the second-generation ID card or other identification information including passport.
Chengdu Metro Line 5 Opening
If you haven't heard already, there is a new metro line, line 5, opening in Chengdu on December the 25th 2019! The opening of the new line strives to relieve the constant rush and busyness of line 1, as line 5 will connect numerous key residential areas and businesses across the city. Line 5 will create an abundance of opportunities for people to access less visited areas and may help businesses located near current metro stops to boom.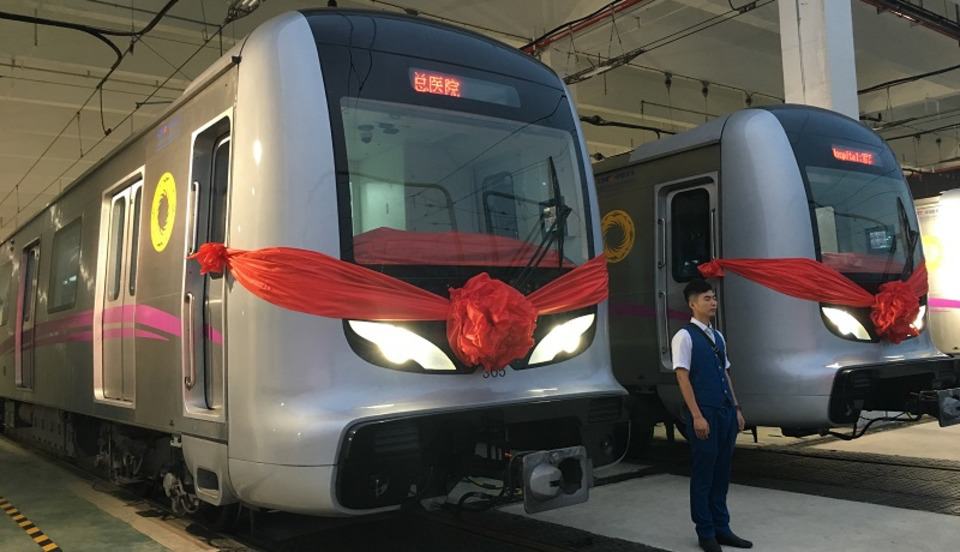 The metro line is going to be 30 miles (49.018 Kilometers) long with 41 stations starting from northeast to northwest, between Huagui Road Station and Huilong Station. Making it the longest length of one-time construction and the largest amount of rail-laying since the beginning of Chengdu Metro construction, so it is going to cover a wide area of the city!
Read our full article Chengdu Metro Line 5 Opening End of December to find out all the details you need to get excited about the new line coming to our convenience in the very near future.
Chengdu 2019 Christmas Events
Christmas season is here and there are a lot of Christmas activities going on to prove it. If you're spending Christmas in Chengdu this year then you're in luck, as there is an abundance of events, parties, restaurant offers and delicious hotel dinners for you to get involved in in the city over the festive season.
Check out our Christmas Events Overview Mini Program that is updated daily to discover and keep up to date about what is happening in Chengdu this Christmas. Scan QR code below.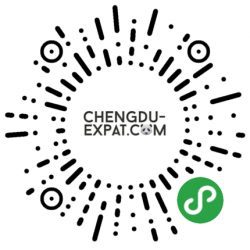 2019 Chengdu Holiday Bazaar Recap
The 2019 Chengdu Holiday Bazaar took place a few weekends ago on Saturday 23rd November from 10am until 4pm at Chengdu International School's campus in the heart of the city. The sun was shining and almost 2,000 people came out to enjoy the day and buy festive treats from the vendors selling great food, gifts, and handicrafts.
100% of money raised from the Holiday Bazaar went to four carefully chosen local causes; Pad for hope, Hopeful Hearts, Hope Station and Chengdu Animal Rescue.
This year we had the Chengdu Holiday Bazaar's first OUT LOUD auction, alongside the usual silent auction – where over 200,000 RMB worth of gifts were auctioned to raise funds for charity. It was a great opportunity for people to get some amazing deals on locally made gifts, hotel stays, gift baskets, luxurious meals and more! Some lucky people got their hands on a Bamboo Bike, Bespoke Suit and a 6 Night stay at Hotel INDIGO Heilong Lake!
A big thank you for the help of our tireless volunteers who spent hours of their free time on a Saturday making sure that everything went smoothly. From helping with setup and tear-down, directing traffic, selling tickets, answering questions, and just about anything else you can think of, our volunteers were great examples of community-mindedness and holiday spirit.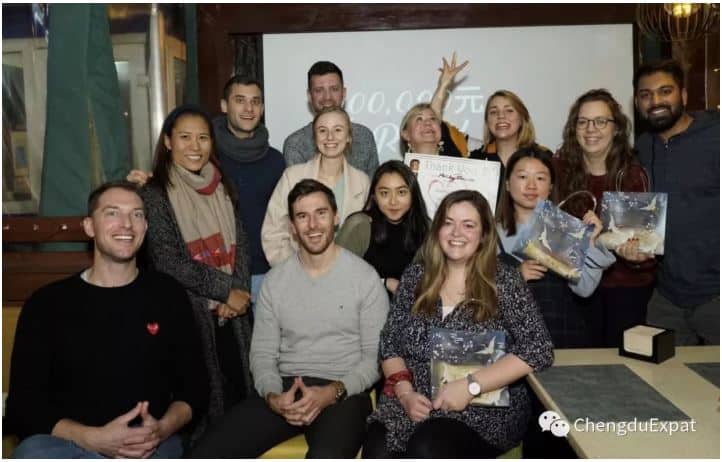 None of this would have happened without our amazing sponsors. A huge thank you for donating funds, resources, gifts, volunteers, time and more – to make this meaningful day happen. The Diamond Sponsor this year was the first of the China Westminster Schools which will open in Chengdu in September 2020. Providing the opportunity of a bilingual, international education to Chinese and Foreign pupils aged 1-18 years.
Jinli included in CNN Travel's World's 21 Most Beautiful Streets
Jinli Ancient Street was the only street in China to make it into CNN Travel's World's 21 Most Beautiful Streets, topping the list for its unique traditional characteristics and profound culture. CNN stated that "Qing Dynasty style wooden houses and shops, replete with red lanterns and traditional signage help make Chengdu's biggest tourist attraction look pleasingly historic."
Jinli is a thriving street day and night, with plentiful traditional products and food to buy, you can even see the sellers making their products in front of you! There is always something exciting going on in Jinli, from shadow shows to musical and dance performances.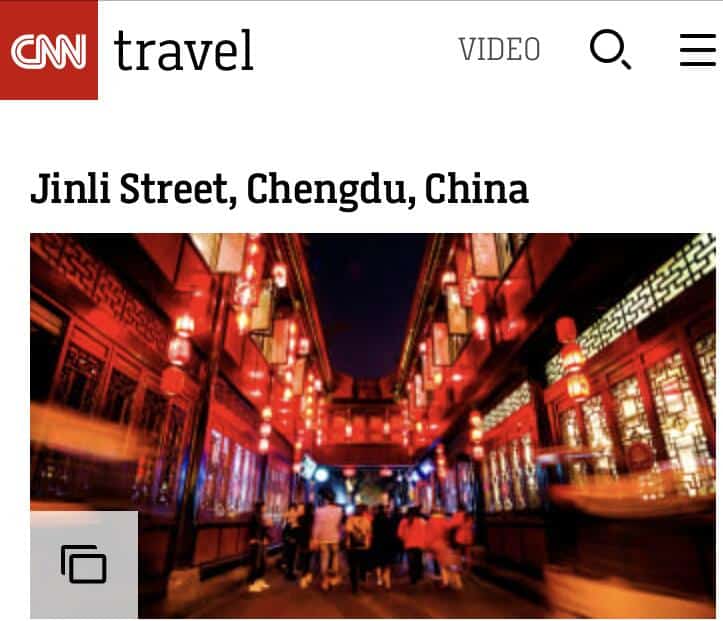 See the full list on the CNN website here: https://edition.cnn.com/travel/article/worlds-most-beautiful-streets/index.html